Food trucks have become a staple in Springfield, being available for farmers' markets, festivals and setting up at many of our great local breweries. Here are some food trucks I like to frequent as often as possible! 
Swirly's Ice Cream & Waffles
Swirly's might be one of the new kids on the block, but they are bringing the heat when it comes to tasty desserts in the 417. You can order from a wide variety of swirlies with either chocolate or vanilla ice cream as your base. From here, they will swirl in some delicious toppings with your ice cream. My favorite is The Starting Quarterback. It has Reese's Puffs cereal, Butterfinger candy bar, bananas mixed in, and then topped with peanut butter drizzle. They put the swirlie in a freshly made bubble waffle, which pairs perfectly with the cold ice cream. With 11+ options, there is a swirly for everyone at Swirly's Ice Cream & Waffles.
Address: 3867 S. Campbell Ave., Springfield
Lae's Authentic Egg Roll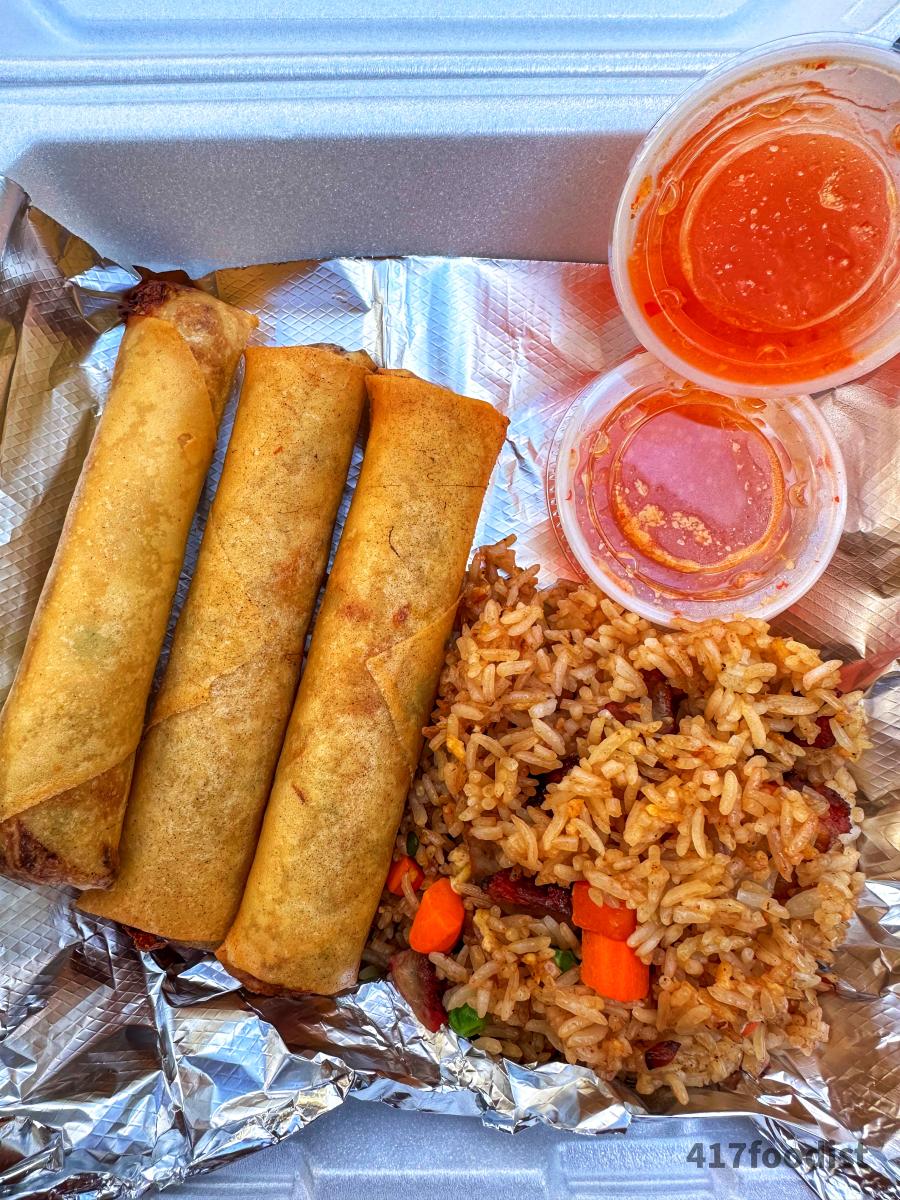 I am a sucker when it comes to fried rice and egg rolls. Lae's Authentic Eggroll has been one of my favorite food trucks for the past couple of years, because of the great homemade street food they are creating in their bright red food truck. I like to start with Chinese BBQ pork skewers, these are cubed-up, marinated pieces of pork that are then put on a wooden skewer and grilled to perfection. They are sweet, spicy and have a great smokey flavor from being on the grill. They also have homemade fried rice that you can get either chicken or pork. I like to go with the pork, because it's that same great, bright red pork used on the skewers that give the already delicious fried rice an extra little kick.
Address: See social media for schedule.
Chameleon Cuisine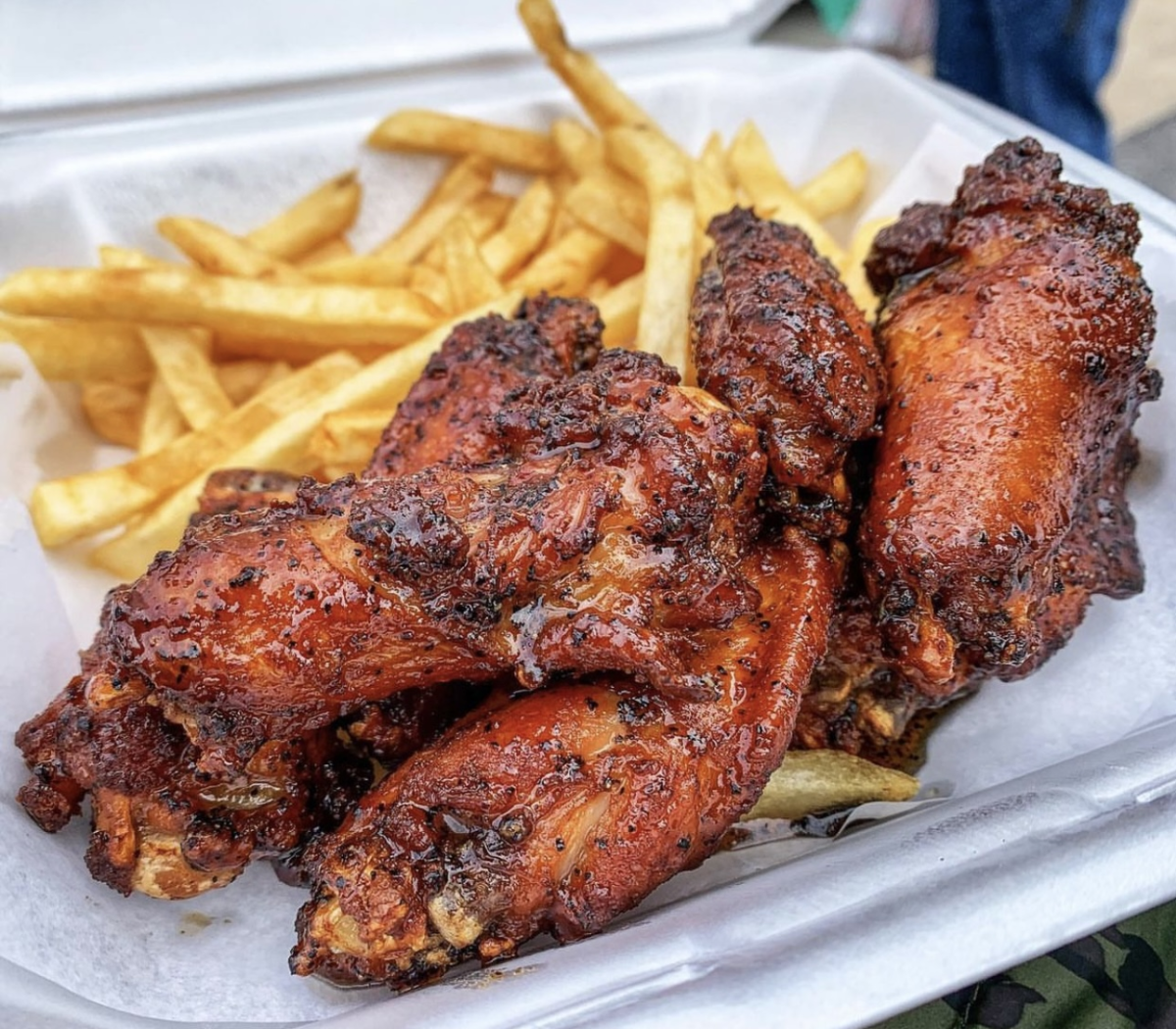 When you see the bright pink and yellow and blue food truck rolling in your vicinity, then you already know that it is Chameleon Cuisine bringing some crazy delicious food your way. Chameleon Cuisine offers all sorts of tasty morsels, including lobster, and shredded chicken tacos, churros, or even wings. My favorite item from their food truck must be the garlic honey wings. They are large, crispy wings, and each bite has a mouthful of sweetness from the honey, with the perfect punch of garlic, they are fantastic. They also offer a selection of vegetarian options on their menu. The Iguana is jack fruit, and black beans, with sautéed onions and garlic, topped with BBQ sauce and homemade slaw.
Address: See social media for schedule, 400 E. Walnut St., Springfield
Tacos No. 1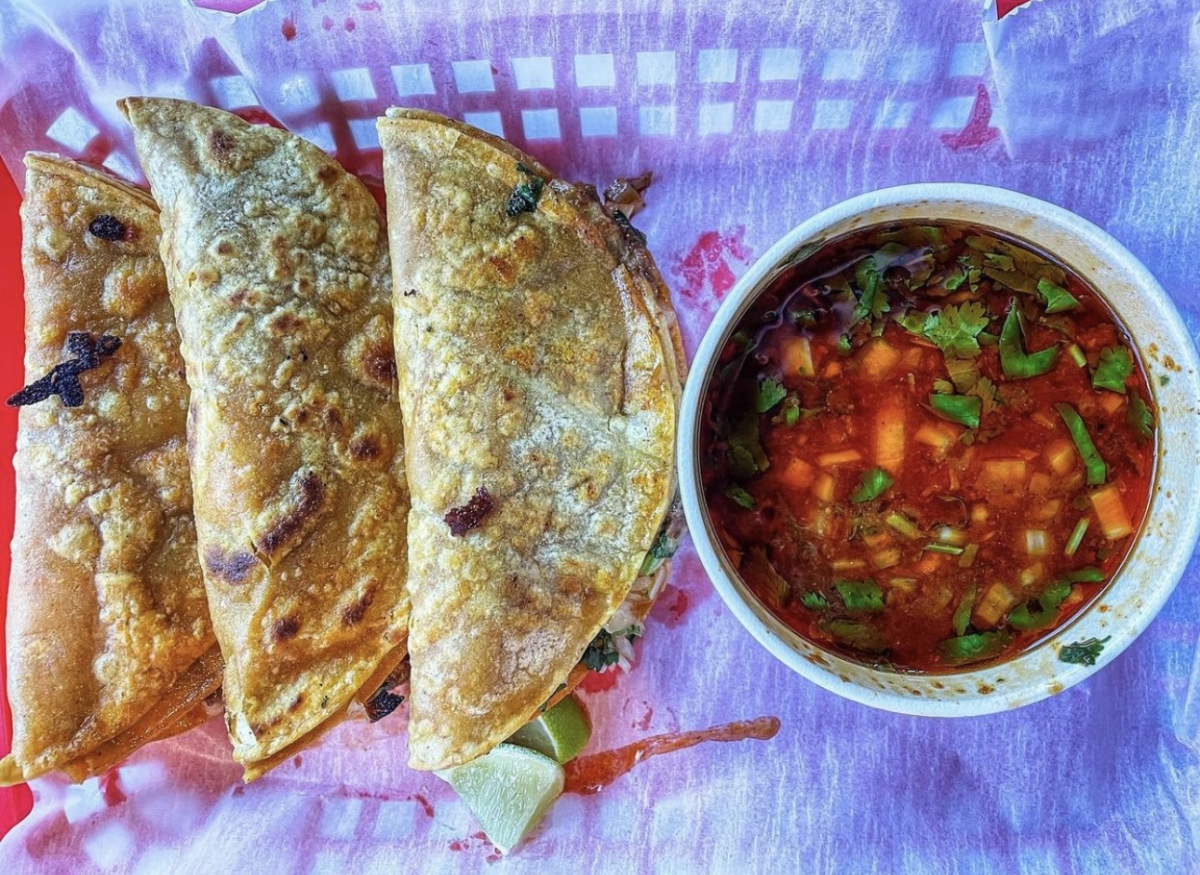 Snuggled away near the Branson Landing is a taco truck serving some of the best street tacos, burritos, and quesabirria tacos in Branson. Their quesabirria tacos are full-sized corn shell tacos that are also fried, so they are super crispy on the outside and filled with shredded beef, cheese, onions, and cilantro, perfect for dipping into the warm bowl of consume! They also have a full menu of authentic street tacos. You can enjoy asada, chorizo, or carnitas, as a taco or burrito. Pair all these tasty items with an ice-cold horchata, for the perfect meal.
Address: 986 State Hwy 76 East, Branson
SnoNut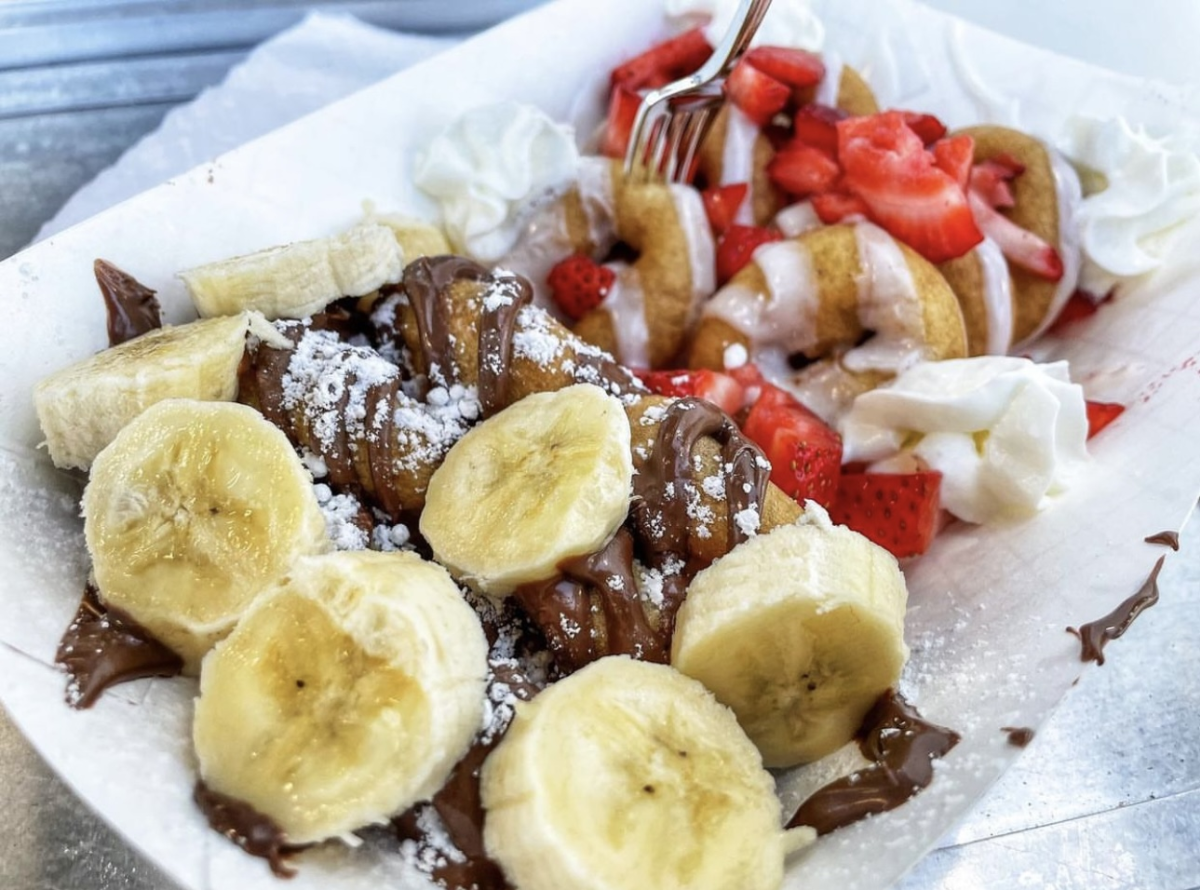 What do you get when you pair mini donuts with shaved ice? You get SnoNut. These aren't just your average basket of mini donuts. You get to drizzle these mini bad boys in your choice of caramel, chocolate, Nutella, honey, or vanilla. You can also also add even more toppings to the donuts such as cotton candy sprinkles, powdered sugar, crushed Oreos, or even fruity pebbles. You must grab a cup of their shaved sno because nothing makes warm donuts better, than cool shaved ice. A sample of flavors include watermelon, wedding cake, bubble gum and tigers' blood.
Address: 3867 S. Campbell Ave., Springfield