Fall is here, and so are all the delicious flavors that come with it! I have ventured out into the Ozarks, searching for some of the tastiest morsels great local chefs and restaurants are creating. What I found was fantastic and bring that fall feeling with each bite or sip.
Cookie Butter Cider Steamer from The Workshop at Finley Farms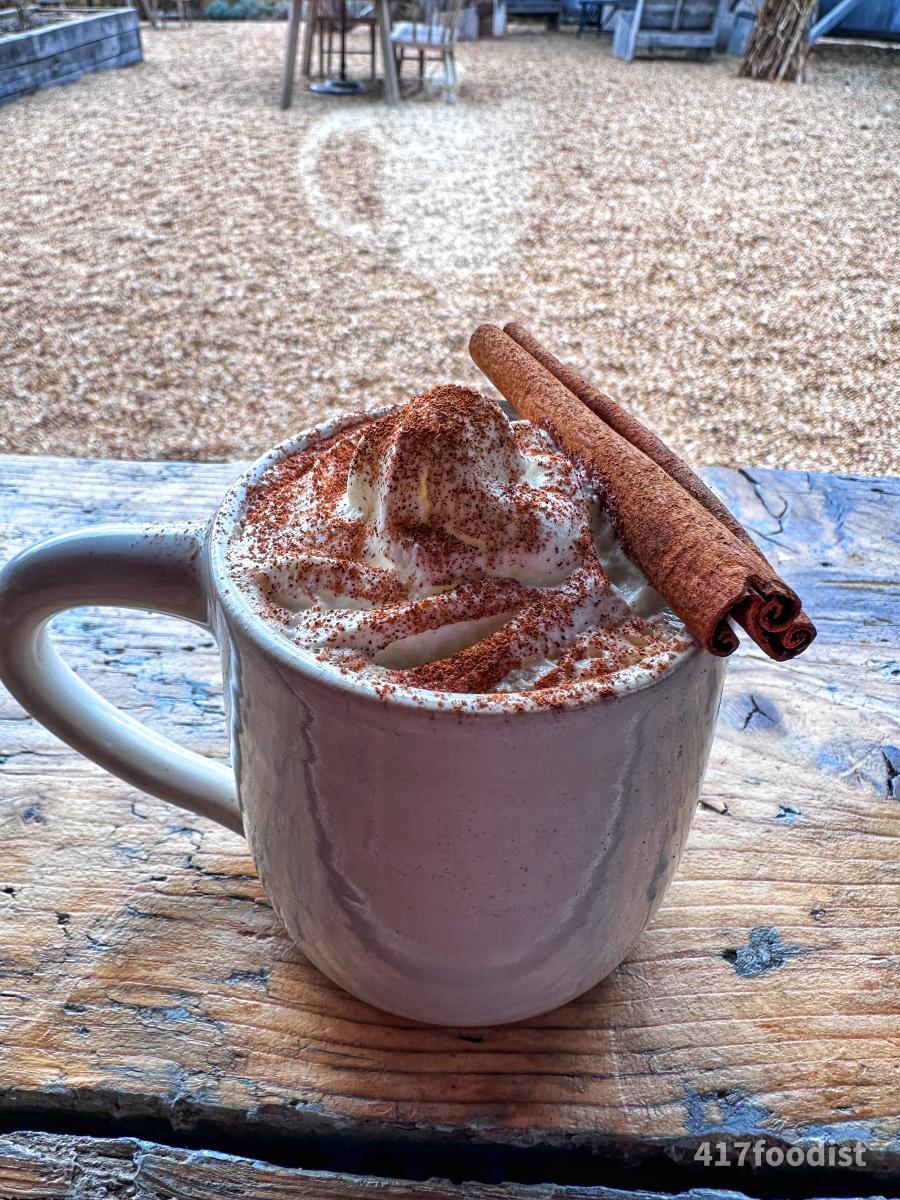 The Workshop at Finley Farms already has a reputation for creating caffeinated beverages that will knock your socks off, and their seasonal coffee menu is no exception. From Pumpkin Butternut and S'mores lattes, the seasonal offerings taste like autumn in a cup. I am here to tell you about the Cookie Butter cider steamer. Steamed Louisburg apple cider, heavy whipping cream, cookie butter, nutmeg, clove, cinnamon, and house-made whipped cream. Stir it around with a cinnamon stick, and folks, this steamer tastes exactly like apple pie! My taste buds could not believe what was happening and I can't wait to have another.
Address: 840 Finley Farms Ln, Ozark
Pumpkin Tart from European Café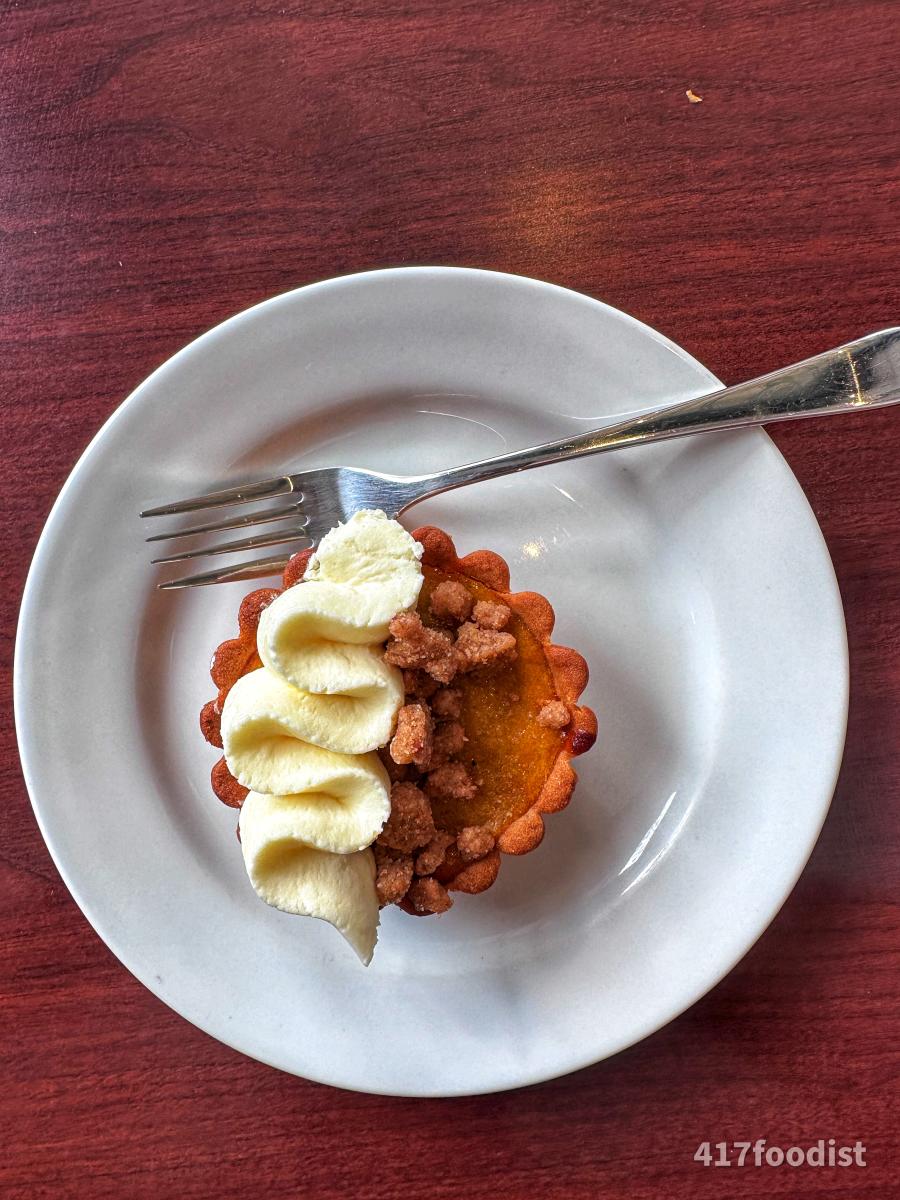 The treats at European Café always look almost too good to eat. Their staff's attention to detail in creating each tart, cake and croissant is genuinely a work of art. This comes as no surprise that I was blown away by the pumpkin tart I enjoyed while sipping on a Dirty Pumpkin Chai. Don't be fooled by its size. The pumpkin tart's filling is dense, yet smooth and has a perfect sweetness that we all love about a pumpkin pie. The tart is topped with a swirl of cream, with a hint of orange flavor. Tiny and mighty, the pumpkin tart lets you know fall has arrived at European Café.
Address: 207 Park Central E., Springfield
Take & Make Pies from Lindsay's Kitchen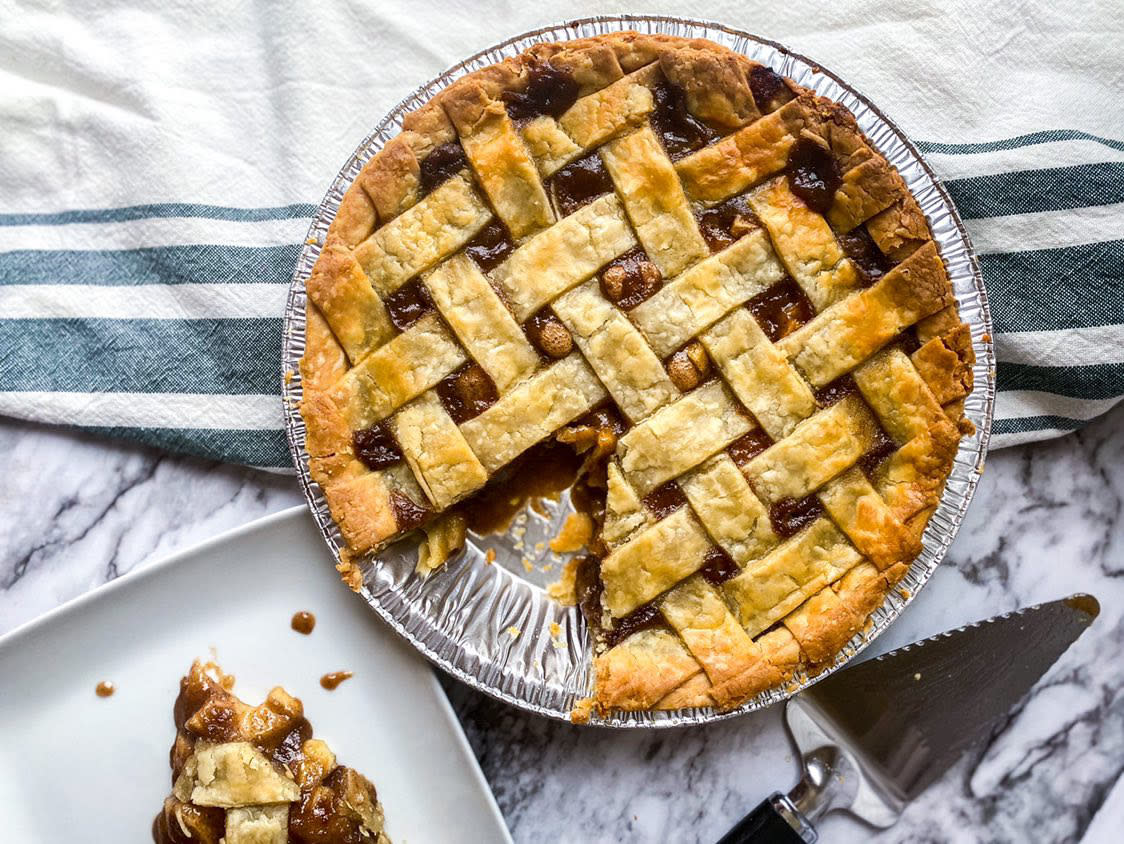 Photo courtesy of Lindsay's Kitchen
Is it truly fall if you haven't dug into some delicious pie yet? Lindsay Kirtlan of Lindsay's Kitchen has you covered for all your pie needs when it comes to the holiday season that is quickly approaching! Lindsay's Kitchen specializes in take and make pies, cinnamon rolls, scones, and all sorts of other delicious baked goods. This time of year, her seasonal menu is ready to cover your Thanksgiving needs, with take-and-bake apple, pecan, and pumpkin pies! Each is homemade and ready for you to pop in the oven. Each pie is made with all-natural ingredients and no artificial flavors, so you know these will be heavenly! You can order take and make pies from Lindsay's Kitchen on their website or at the Farmers Market of the Ozarks on Saturdays!
Address: 2144 E. Republic Road, Springfield, Farmers' Market of the Ozarks
Crème Brulee Brioche Donuts from Liz Cookie Co.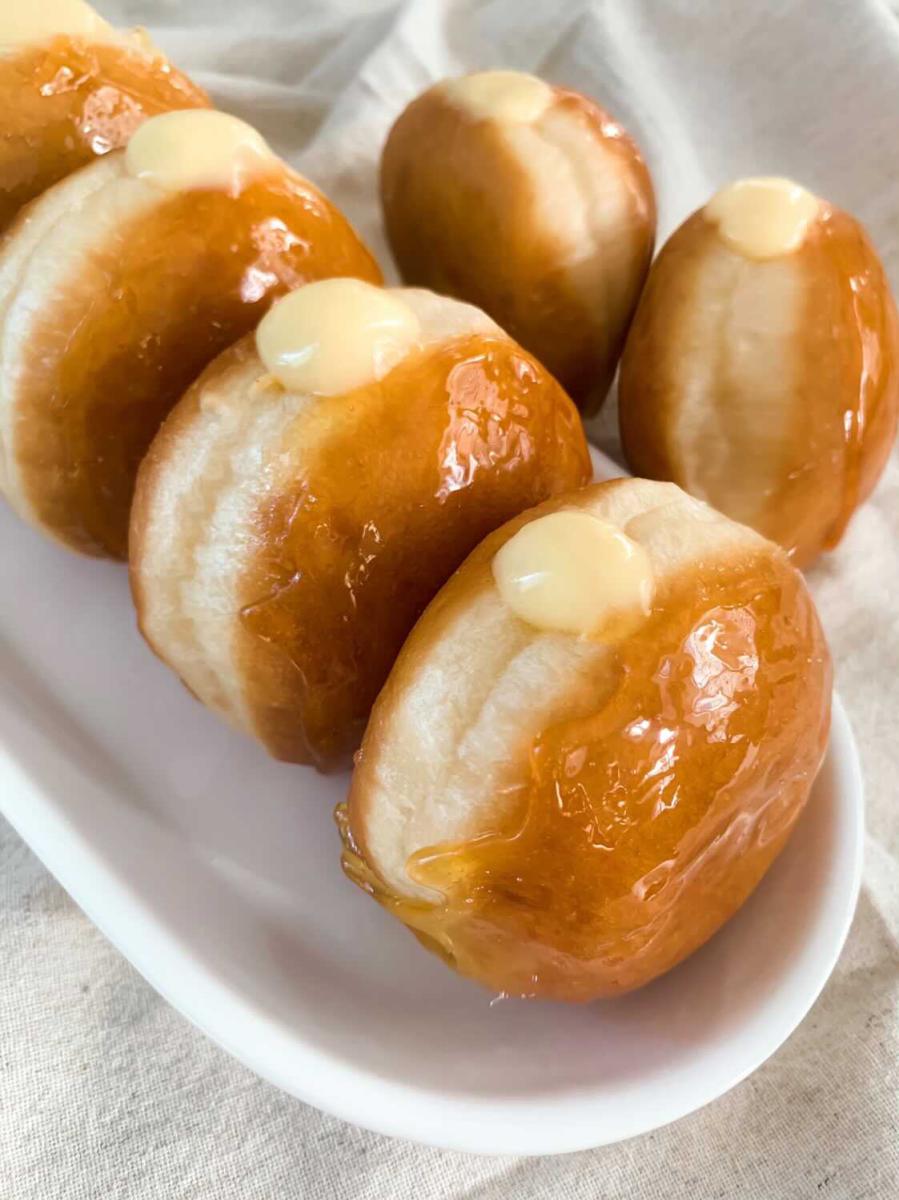 Photo courtesy of Liz Cookie Co.
I never knew that I could fall truly, madly, deeply in love with a donut, until I tasted the brioche donuts from Liz Cookie Co. For the past year I have been stuffing myself silly with the savory donut that is filled with a roasted garlic and cream cheese filling. Liz always surprises her loyal customers with new flavors, and the fall flavors continue to be a hit! Liz Cookie Co. has introduced the pumpkin cheesecake donut and the Harry Potter's butterbeer donut. What is the Harry Potter butterbeer donut, you ask? Well, it's a butterscotch and cream soda custard pipped into their brioche donut! Then there is the Crème Brulee brioche donut. A vanilla custard-filled donut that is dipped in a caramel/crunchy coating! These donuts are a work of art, that many residents of the 417 absolutely love. You can find Liz Cookie Co at the Farmers Market of the Ozarks on Saturdays and online at their Facebook and Instagram page.
Address: 2144 E. Republic Road, Springfield, Farmers' Market of the Ozarks
Apple Spice Moscow Mule from 417Cocktails
What I love about 417Cocktails is that they take the leg work out of gathering all the ingredients you need for a great drink and put it all in a kit just for you and I! The cocktail kits come packed with a collection of items that you can use to create a great drink and allow you to add your favorite rums or vodkas to the mix. This season's must-have is the Apple Spice Moscow Mule kit. It comes with Crescent Simples, apple spice simple syrup, Fever Tree ginger beer, organic Vietnamese cinnamon sticks, and house-made spiced sugar for the glass rim. Add your go-to brand of vodka and have a tasty beverage to sip on while you relax and enjoy your day!
Address: 211 S. Market Ave. # 103, Springfield
The S'mores Churro from Xurros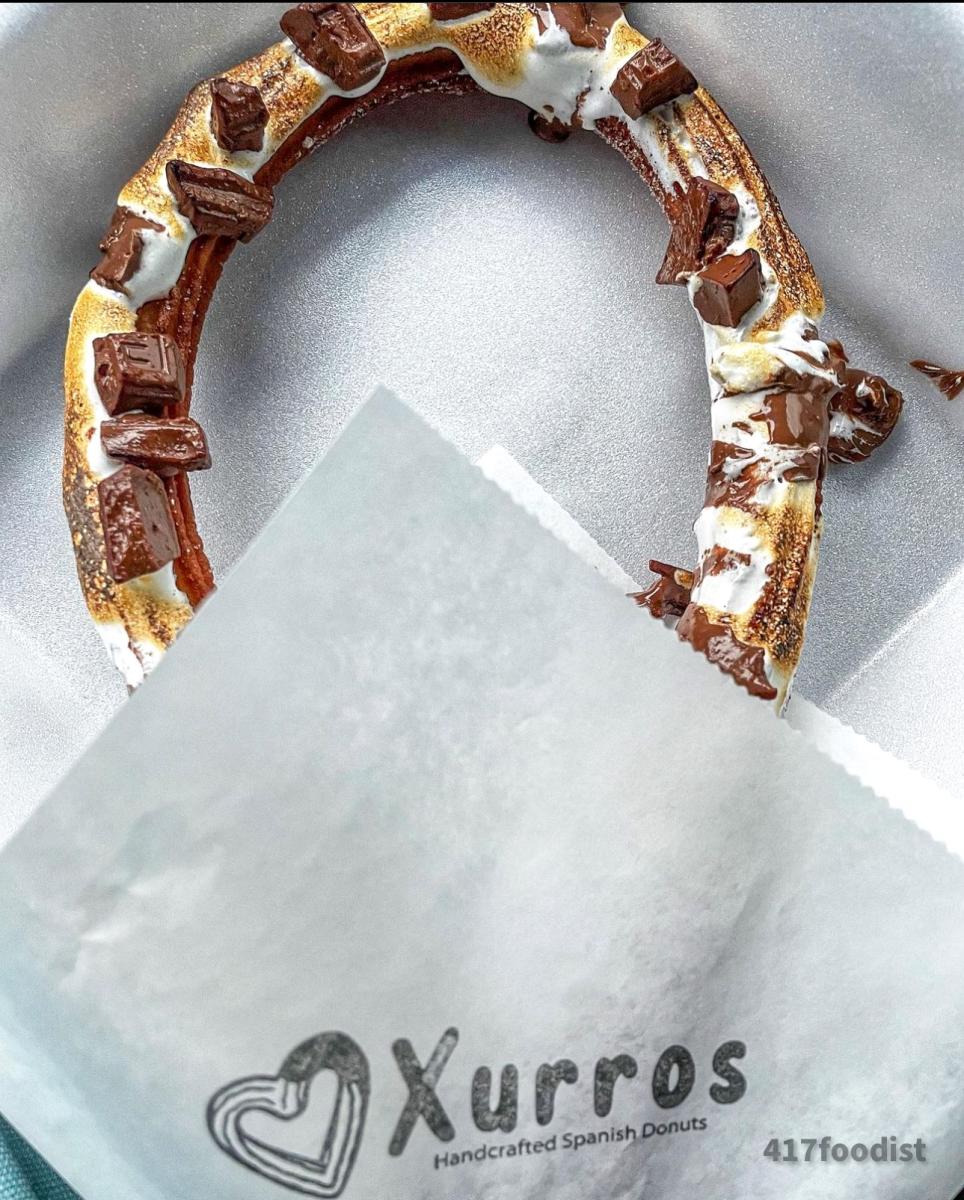 With the weather cooling off, there is nothing better than sitting around a fire pit and roasting some marshmallows for s'mores! Xurros takes this timeless treat and elevates it for their S'mores churro! Toasted marshmallow, that has coated one of their crispy on the outside and chewy on the inside, churros. Then they add the melted chocolate on top, to create such a perfect twist on the s'mores we all grew up with and love! Go grab a S'more churro from their food truck in Springfield or watch their social media pages to see where they might pop up next!
Address: 2348 S. Campbell Ave., Springfield, in the Westlake Ace Hardware parking lot
Chili & Cinnamon Rolls from Tabak Co.
I have been eating chili pretty much all my life. Pairing it with a cinnamon roll was new to me when I first visited Tabak Co. The cigar bar, located in downtown Springfield, is known for its large selection of cigars and drinks and has a great food menu that's updated with each season. The fall menu will drop soon, and chili with a cinnamon roll is back! The perfect pairing of a bowl of rich and savory chili, and the sweetness from the cinnamon roll, will take you by surprise! So, rip a piece of that cinnamon roll off and dip it in the chili, or wait and have it for dessert.
Address: 311 Park Central W., Springfield