There's a reason this history museum was voted America's No. 1 new attraction by USA Today—because it rocks! No museum showcases local history like The History Museum on the Square. Here are a few activities for your next visit. 
1. Drive a Trolley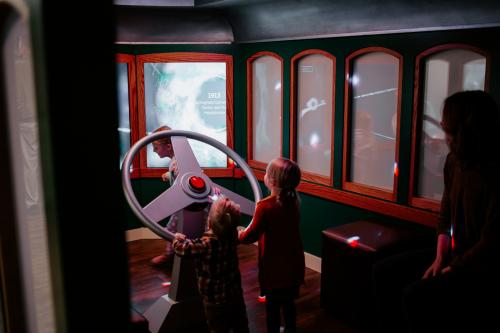 Hop on the trolley for a trip down memory lane. Each turn of the wheels takes the driver and riders down a visual timeline of major events in the city's history.
2. Test Your Wild West Skills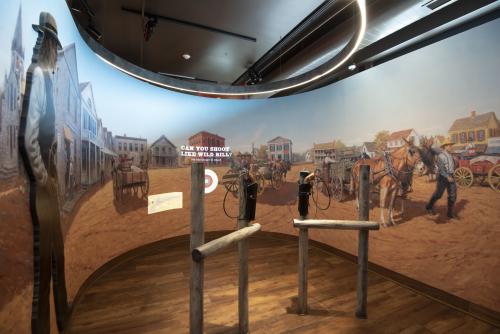 Springfield is where the first recorded shootout of the Wild West era occurred. You can compare your aim to Wild Bill Hickock's in an 1865 diorama of the town square where the shootout took place. 
3. Wade in a Stream with Fish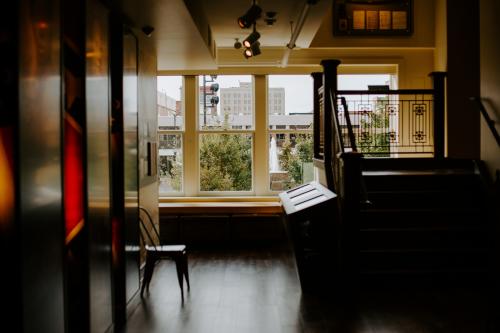 Fish dash about and frogs jump around your feet with a unique floor video. Each step you take creates a splashing sound and the wildlife react as you move. 
4. Dance to an Authentic Jukebox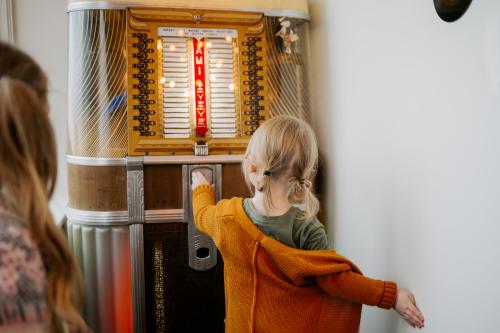 Put on your dancing shoes and turn on the authentic jukebox in the Steak 'n Shake Rock and Roll Corner. The jukebox is loaded with tunes and ready for you to jitterbug and do the twist while you listen to music of the Route 66 era.
5. Tour Route 66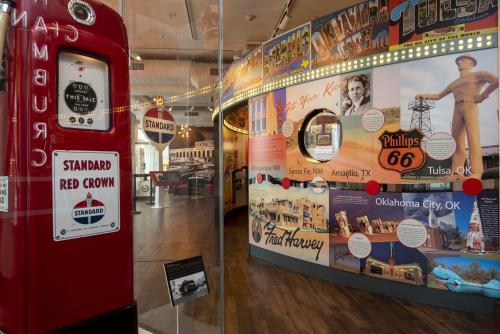 An entire floor is dedicated to Route 66 and rightly so. Springfield is known as the Birthplace of Route 66 because the highway was named here and it went through the city. 
6. Take a Selfie at the Drive-in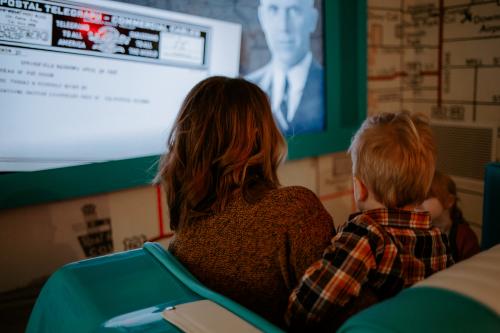 Hop in the back seat of a turquoise blue '57 Bel Air convertible. While parked, take a selfie as you watch a video about the man who helped Springfield become the Birthplace of Route 66.