With cold weather setting in, heading outside may not sound the most appealing. There are plenty of warm and cozy experiences around Springfield to warm you up and get you back into the swing of things. Check out some of these places to warm your toes and spirit this winter.
4 By 4 Brewing Company

Photo courtesy of 4 by 4 Brewing Company
4 By 4 Brewing is a local community and family-minded tap room and brewery. Located across from Sequiota park, drop in after a run or biking trip on the Galloway Trail. 4 by 4 Brewing Company is the perfect spot for any company or casual social gathering. On a chilly day, check out the indoor Beer Garden. Bring your own board games, playing cards, coloring books or other table activities.
Address: 2811 E. Galloway St Ste A, Springfield, MO 65804
Bear Creek Winery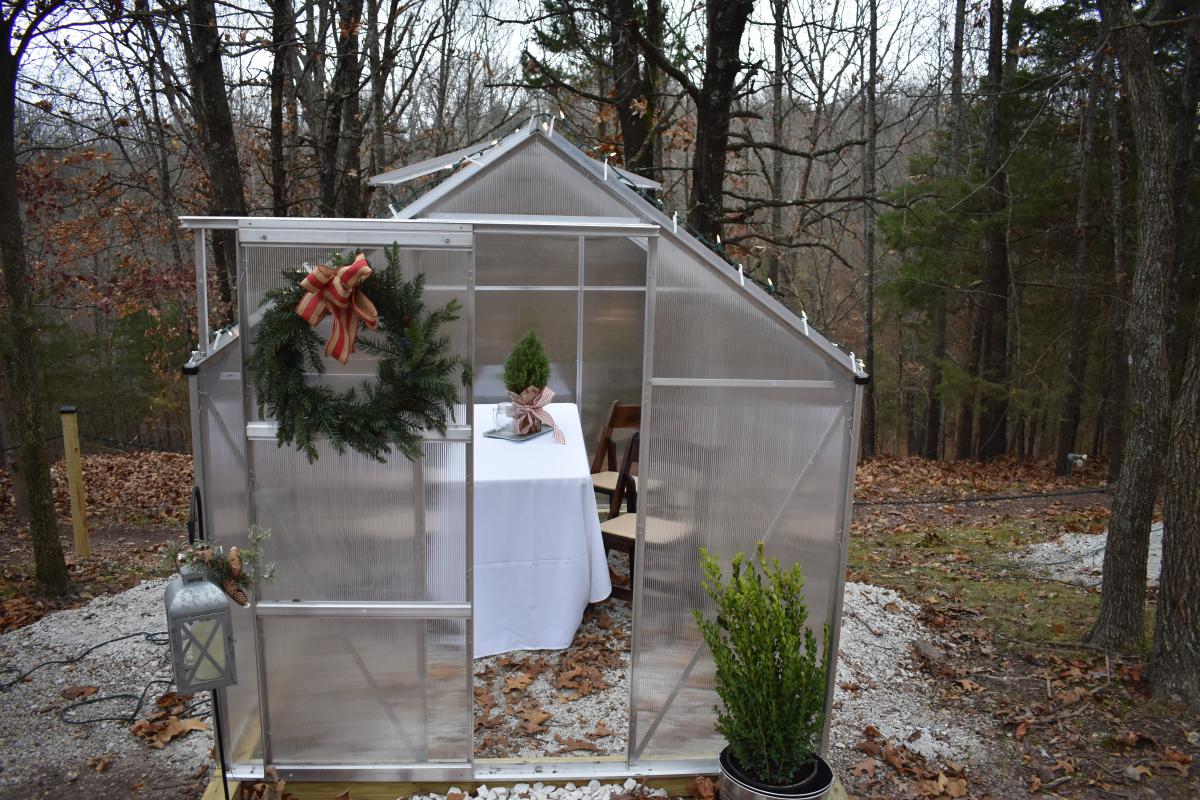 Photo courtesy of Brear Creek Winery
For a unique and cozy dining experience this winter, check out Bear Creek Wine Company & Brewery's new wine huts. Just south of Springfield, the heated wine huts are $20 for two hours and can accommodate up to 4 guests.
Also available is a Wine Hut Package for $99.95 that includes a Bear Creek pizza of your choice; house salad for two; a bottle of Bear Creek wine; chocolate; two Bear Creek commemorative wine glasses; and the two-hour hut rental.
Address: 1320 Keithley Rd, Walnut Shade, MO 65771
Breathe Salt Vault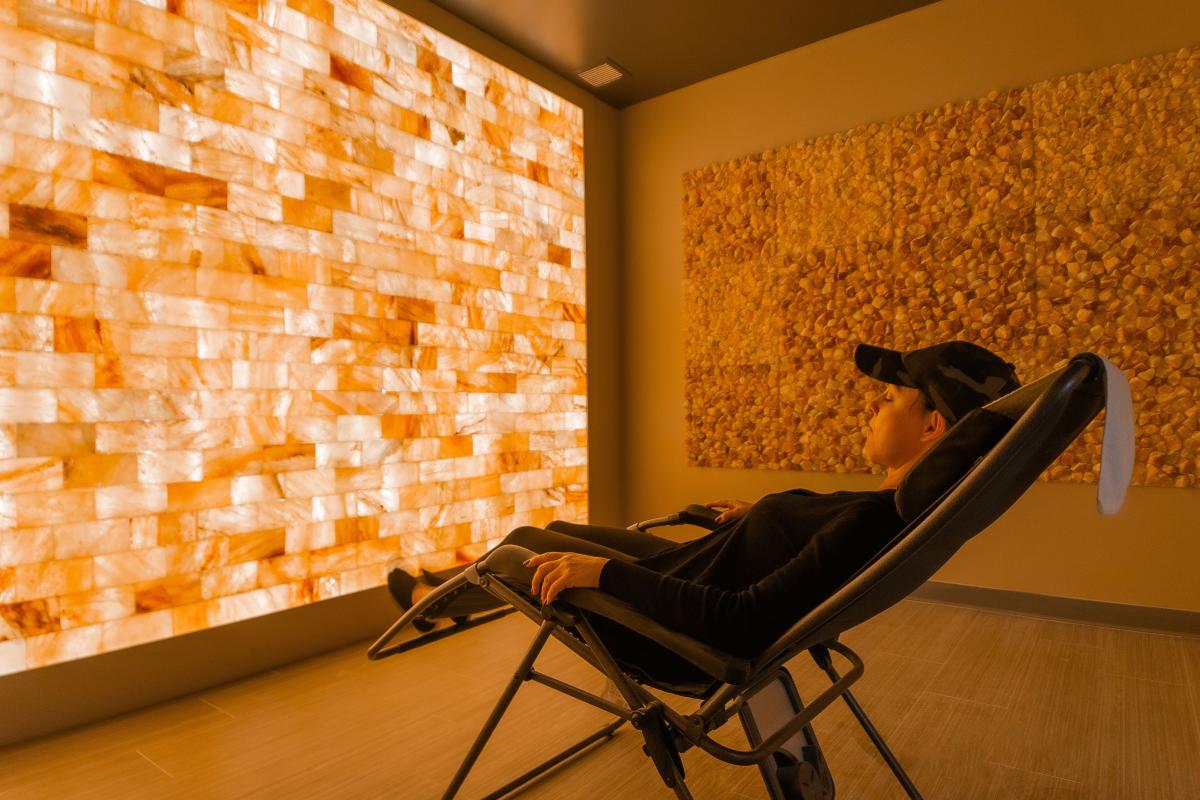 Photo courtesy of Breathe Salt Vault
For a relaxing experience focused on wellness, Breathe Salt Vault is the perfect place to unplug with dry salt therapy.
While a machine called a halogenerator disperses pure sodium chloride into the air, you will simply lay back to relax and unplug during a 45-minute session. Bring a warm pair of socks and your favorite cozy blanket to snuggle in during your visit. You may choose the Relaxation Salt room with a serene feel and glowing wall of Himalayan salt or the Oceanside Salt room with the sound of beach waves and a floor covered in salt.
Dry salt has three natural properties; it is anti-inflammatory, anti-bacterial, and super absorbent. This makes halotherapy a safe modality to ease respiratory, sinus, and skin issues including bronchitis, asthma, lingering congestion and cough, snoring, COPD, ear infections, psoriasis, eczema and much more. Dry salt therapy can also enhance lung capacity and stamina for athletes, singers, and presenters. The negative charge and high surface energy of dry salt particles from a halogenerator aids to calm and relax helping with stress, anxiety and fatigue. Many adults and children who visit Breathe Salt Vault have been known to experience an exceptional night's sleep after they visit. To add even more bliss to your salt session, visit during a massage pop-up date and enjoy the warmth of hot Himalayan salt stones in our Oceanside Salt Vault!
Inhale. Exhale. Be Well.
Address: 1730 E. Republic Rd Suite R, Springfield, MO 65804
The Coffee Ethic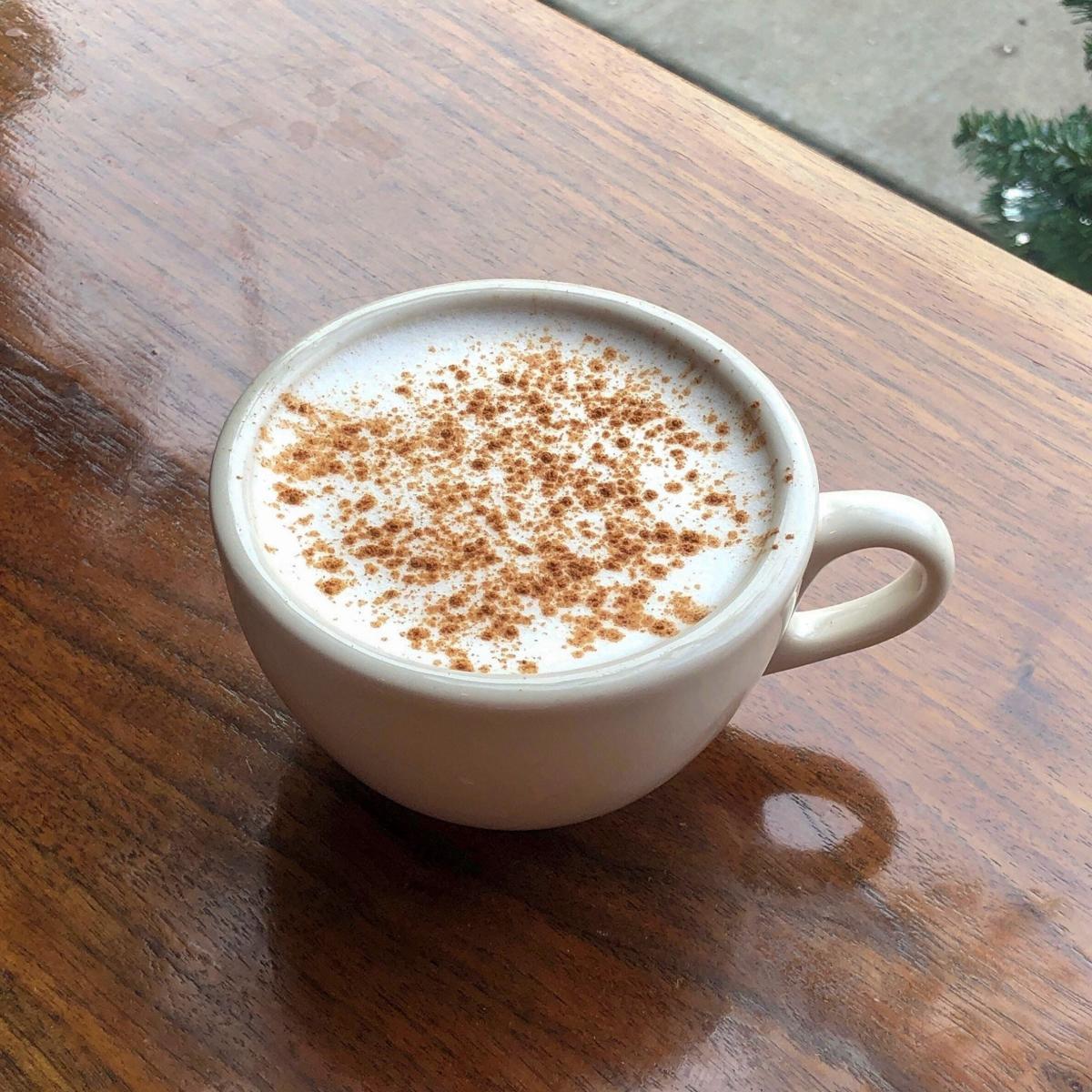 Spiced Date Nitro Latte, Photo courtesy of The Coffee Ethic
If you're exploring downtown Springfield, head to The Coffee Ethic for a Spiced Date Nitro Latte. It's a must-try drink this season. Made with Date Lady Date Syrup, oat milk, star anise, clove, cinnamon, and orange zest, this drink can be served hot or cold. It's like a warm hug in a cup! The Coffee Ethic also offers curbside service and to-go options using the Joe App.
Address: 124 Park Central Square, Springfield, MO 65806
Mother's Brewing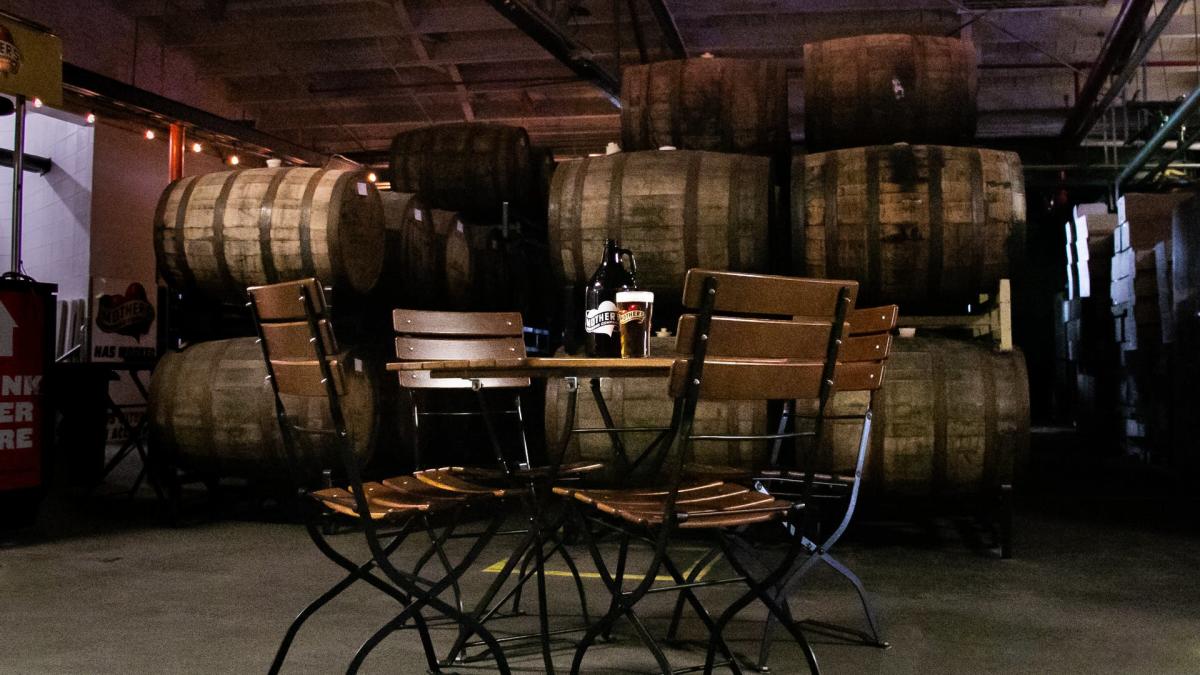 Photo courtesy of Mother's Brewing Co.
Mother's Brewing Company has converted its barrel-vaulted room to expand indoor seating into Mother's Barrel House. Built in 1949, the barrel-vaulted room served as a dry goods storage area for the Mother's team for many years. After a bit of reinventing, it now adds indoor seating perfect for cozying up with a pint this winter. Two more fire pits to the outdoor seating area are another way beer drinkers can enjoy an intimate evening of live music and new beers on Saturday nights.
You can enjoy five new beers at Mother's in January including the 2021 Materfamilias, an 11% barrel-aged imperial stout. They will also be re-releasing the new Hard Seltzer — ready, at the brewery on Jan. 22 in two flavors, cherry limeade and blackberry lemon.
Finally, check out the Freshee series, a new taproom exclusive series featuring new flavors for every month. Beginning Jan. 23, Mother's will feature 3 new brews that are ultra-fresh (canned and expires in 30 days) such as Pucker Punch, Sunshine Chugsuckle's Chug Brunch, and Concrete Magic.
Address: 215 S. Grant Ave., Springfield, MO 65806
MudLounge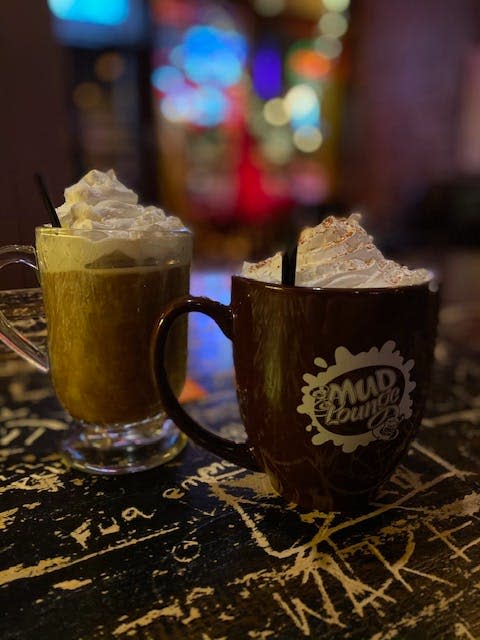 Photo courtesy of MudLounge
Cozy up at MudLounge's heated patio or on one of the many couches inside the coffee-inspired bar. Sit down and relax with drinks such as Irish Coffee made with Jameson Irish Whiskey, Mudhouse Coffee, and whipped cream. If coffee isn't your thing, try the Kahlua Mexican Hot Chocolate made with House Kahlua, Rum Chata, hot chocolate, steamed milk and whipped cream. Check out the food menu for dips, paninis and fondus to share. For beer lovers, there are around 100 craft beer options and a full bar.
Address: 321 E. Walnut St., Springfield, MO 65806
Sumits Hot Yoga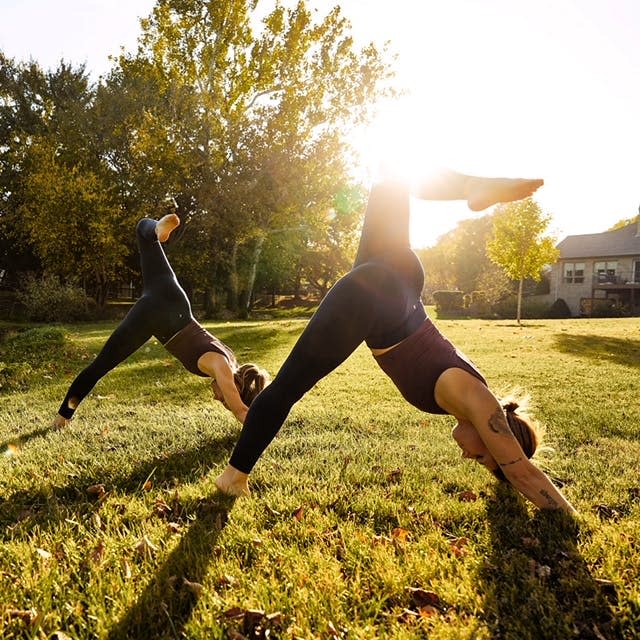 Photo courtesy of Starboard & Port
If you're looking for a place to warm up and improve your wellness during the winter months, look no further than Sumits Hot Yoga. Since 2009, Sumits has been warming up the area by incorporating a heated environment into yoga classes. With the introduction of a heated setting, hot yoga has incredible benefits such as increasing blood flow and heart rate, and detoxifying the body. The best benefit, however, is an improved state of mind and mental well being. Sumits Hot Yoga is following all protocols to ensure your practice is as safe as possible. Open seven days a week across from the mall in the Brentwood Center, step onto your mat and into a life-changing experience at Sumits Hot Yoga.
Address: 2680 S. Glenstone Ave, Springfield, MO 65804
Traveller's Coffee House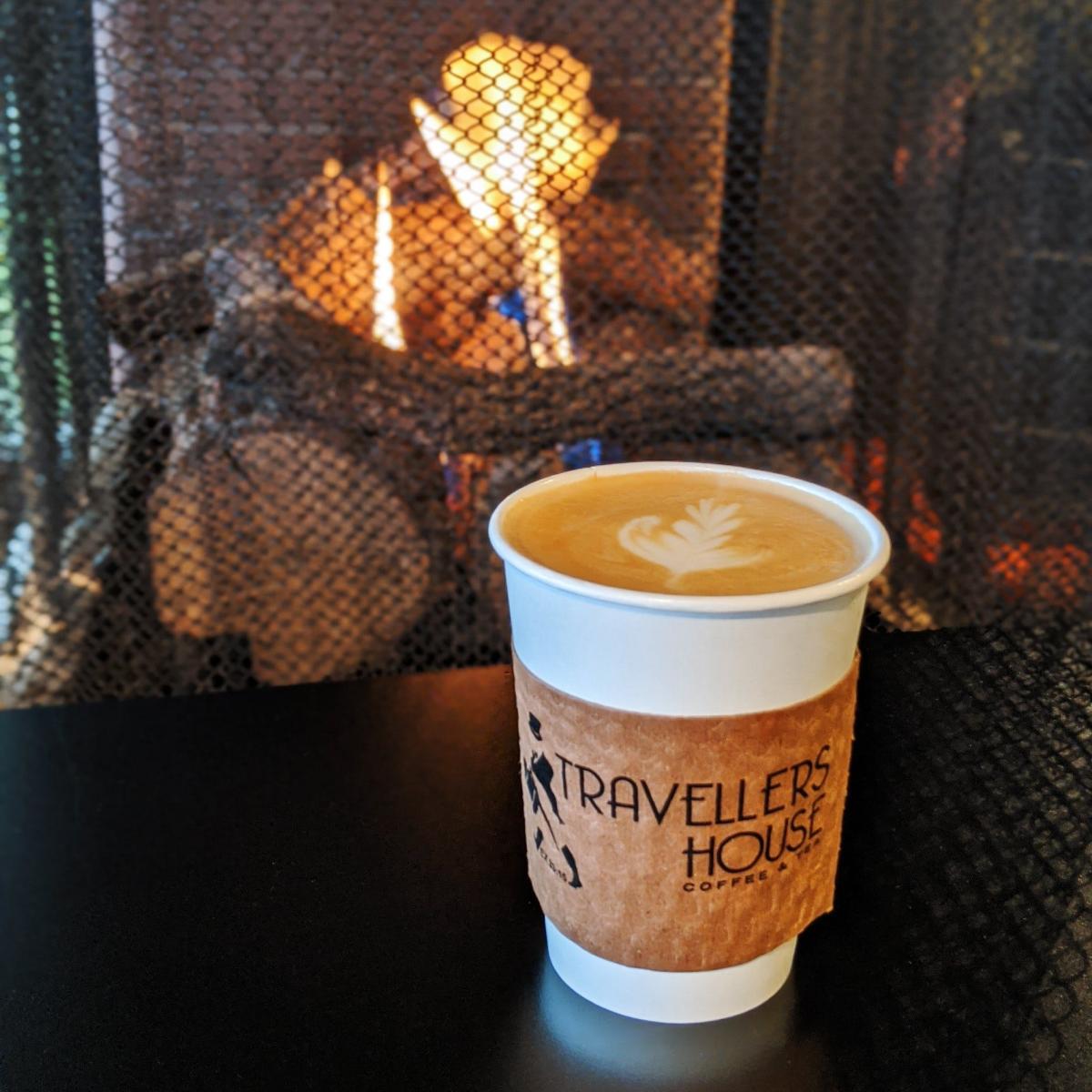 Photo courtesy of Traveller's Coffee House
Traveller's Coffee House now has three cozy locations! 
College students or locals can set up shop at the National Avenue location near Missouri State University. Perfect for study groups, reading sessions or just a bit of comfortable solitude. For commuters, caffeine lovers or workers on the go, the Republic Road location is easily accessible for Springfieldiens who live on the south side. For busy travelers or vacationers, the location at the Springfield-Branson National Airport is up and running. Delicious drinks include the Caramel Brûlée, Snickers Latte, Lavender White Mocha, and Arrive Early! 
For weddings, big events, and meetings, the Traveller's Coffee House mobile latte cart and trailer is also available for booking to make any event caffeinated.
Address: 824 S. National Ave A100, Springfield, MO 65804, 2151 W. Republic Rd, Springfield, MO 65807