The scenic Ozarks beckons you outside with lakes, rivers, parks and trails
Springfield is located in the heart of the Ozarks and a perfect starting destination for outdoor enthusiasts ready to enjoy the multitude of outdoor activities southwest Missouri has to offer. From crystal clear rivers to peaceful lakes and exciting wilderness areas, the Ozarks is the place to be for adventure.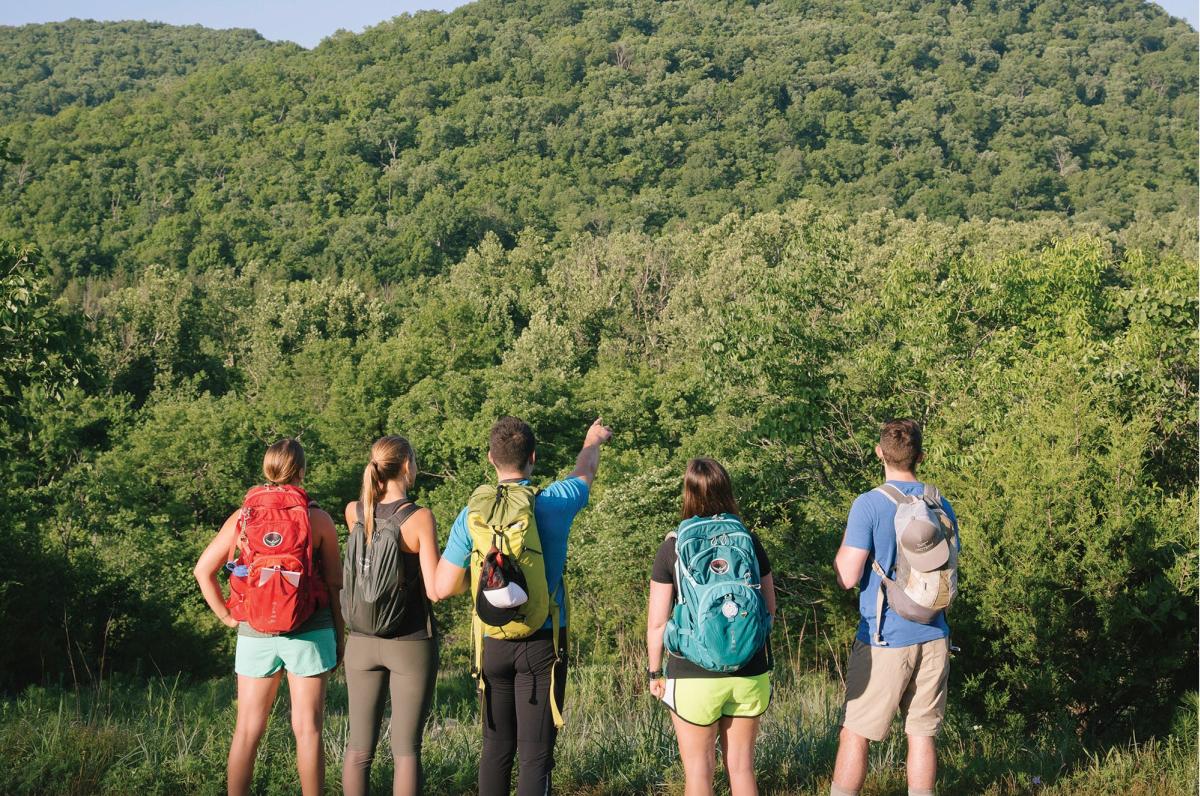 Hikers at Busiek State Forest and Wildlife Area near Springfield, Missouri.
Just as there are basecamps for adventurers trekking up Mt. St. Helens or Mt. Everest, Springfield is basecamp for the many outdoor attractions in the Ozarks. After spending the night in Springfield and gearing up at Bass Pro Shops® Outdoor World®, there are outdoor adventures to be had in every direction, all just a short drive from the city.
Parks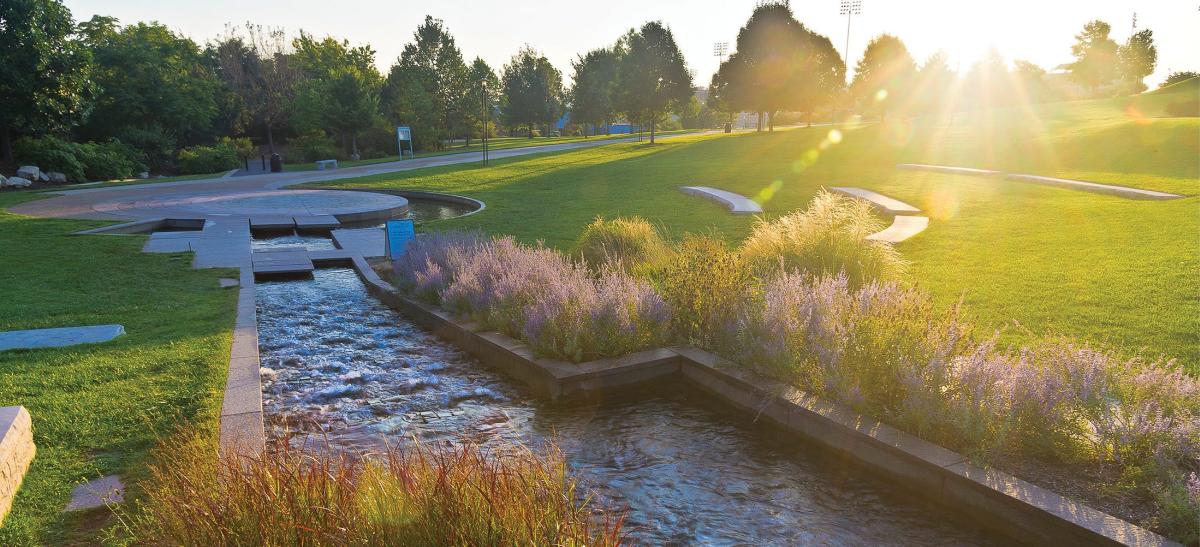 Jordan Valley Park in Springfield, Missouri.
Springfield/Greene County Parks
With more than 100 locations, Springfield's parks have a lot to offer – from playgrounds to golf courses and a botanical center.
Springfield Conservation Nature Center
The Springfield Conservation Nature Center is a gem for outdoor enthusiasts. Located on the city's south side, the Nature Center houses a number of natural habitats and trails.
State Parks
There are a number of beautiful state parks close to Springfield, including the popular Busiek State Forest and Wildlife Area located off U.S. 65 between Springfield and Branson.
Lakes, Rivers and Streams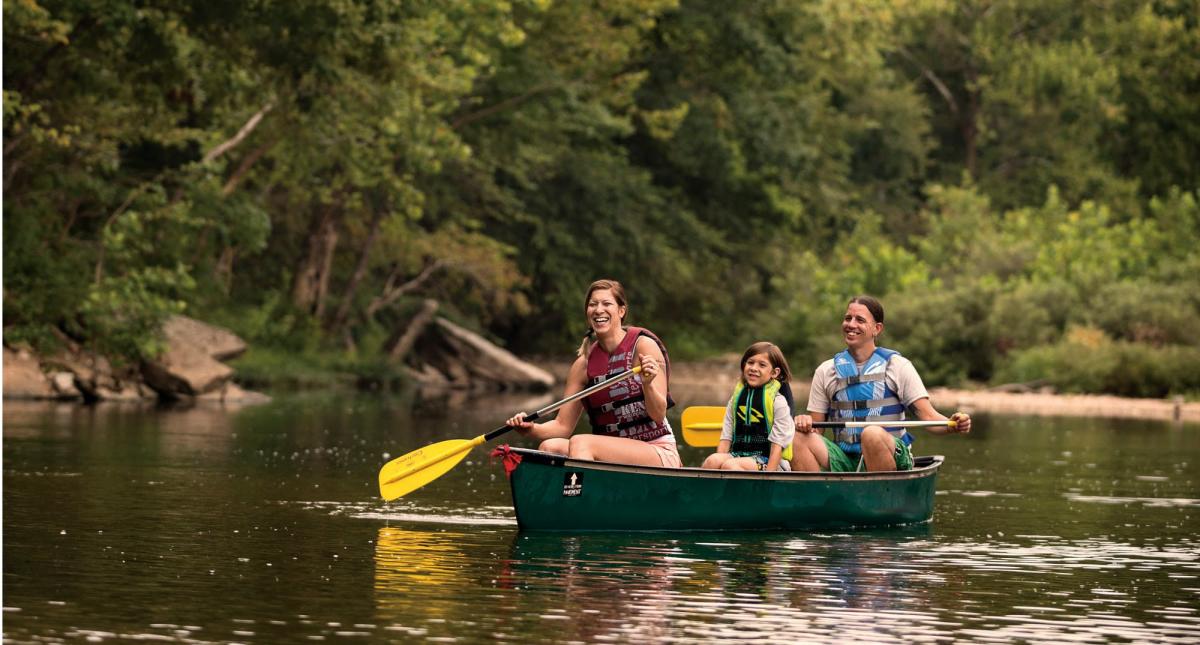 Paddlers on the Finley River near Ozark, Missouri.
Lake Springfield Park Boathouse and Marina
Lake Springfield Park is the perfect place to unwind in nature in the city. It's popular for floating, fishing and viewing wildlife.
Fellows Lake
Fellows Lake is a beautiful lake just north of Springfield. It's great for day trips that keep you close to town. Enjoy picnic areas, playground equipment, pavilions, hiking trails, fishing docks, waterfowl blinds and boat rentals.
James River
The James River is well-known for its easy-access for paddlers in Springfield looking for a quick day float. It flows from east and south of town 99 miles southwest into Table Rock Lake with a number of access points just a short drive from Springfield.
Finley River
Finley Creek is a beautiful Ozarks stream just south of Springfield that flows into the James River. It can be floated in high or medium-high water.
Table Rock Lake
The beautiful Table Rock Lake near Branson is ideal for water activities and fishing. Rent a boat or bring yours; go fishing, skiing, paddle boarding or just soak in the beautiful lake scenery.
Trails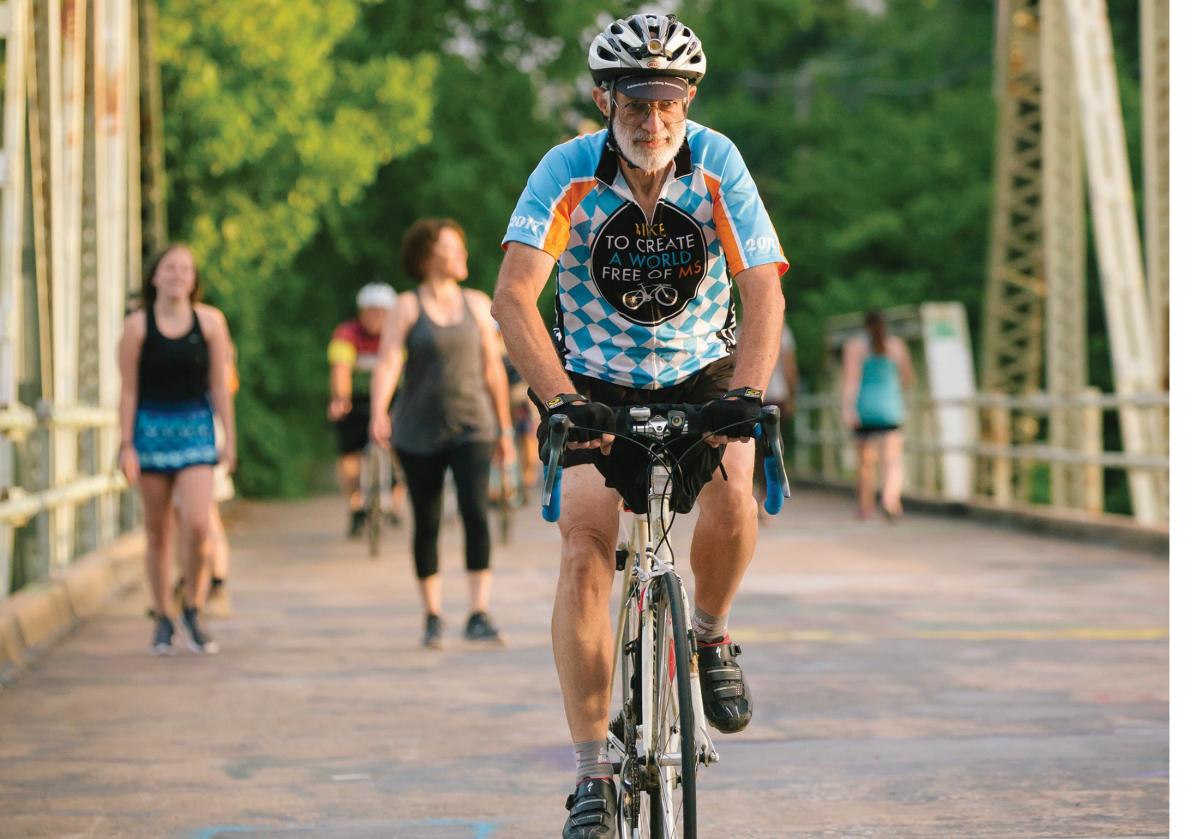 Ozark Greenways in Springfield, Missouri.
Whether you are biking or hiking, Springfield is home to a variety of trails packed with breathtaking scenery. If you're looking for a way to explore the great outdoors in Springfield, the network of trails known as Ozark Greenways is exactly where you need to be. There are currently over 73 miles built for biking, walking, running and active transportation.