Gathering your friends and family for a meal holds a special charm. In the realm of dining options, the Ozarks area boasts an array of delightful menu selections designed for communal enjoyment. From dishes meant to be shared to entire eateries fostering the spirit of togetherness through ordering an assortment of smaller plates, there's a lot to appreciate. Let's explore a handful of these Ozarks establishments that excel in offering a medley of shareable culinary delights!
Corner 21 Chinese Cuisine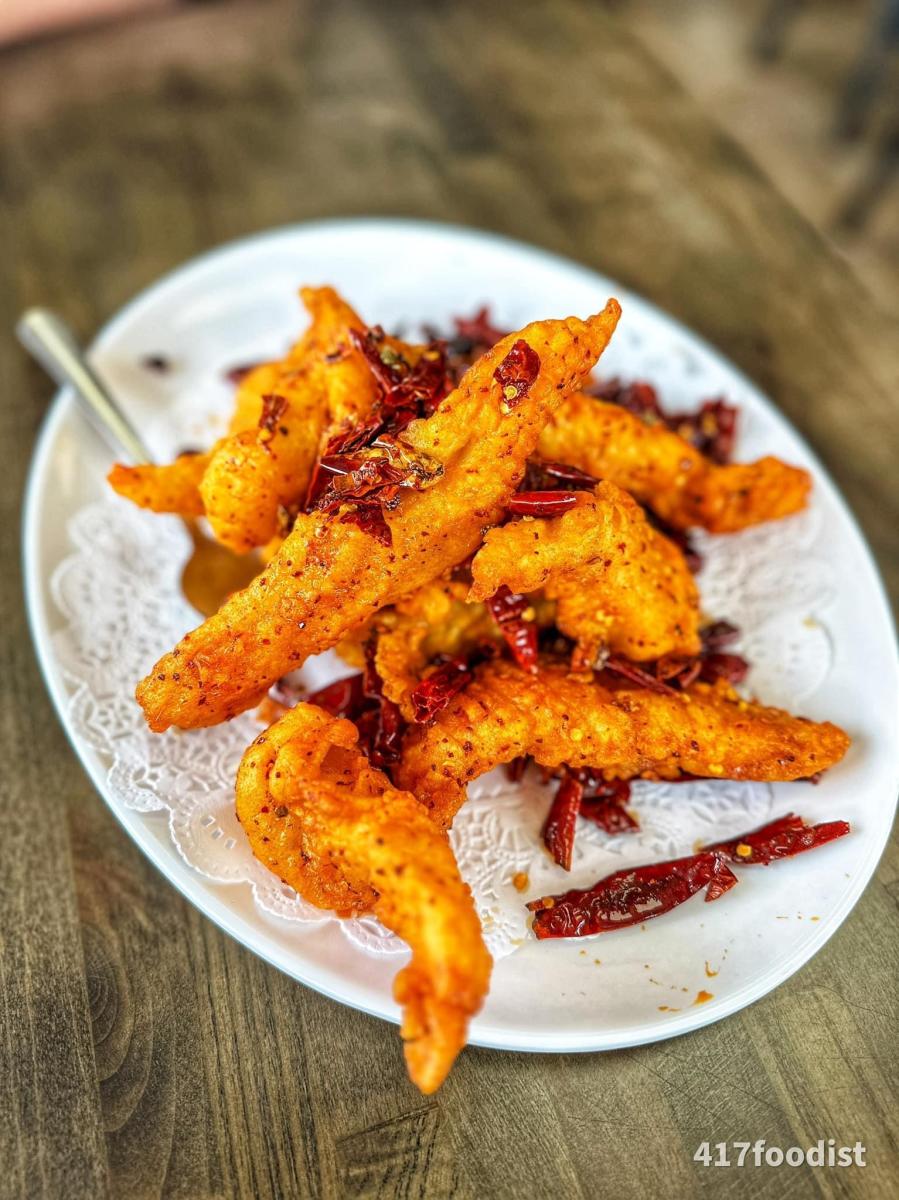 Rapidly rising to prominence among Springfield's dining establishments, Corner 21 stands as a prime purveyor of authentic Chinese cuisine. The menu presents a rich tapestry of traditional dishes, each served in generous portions brimming with delectable flavors. Notably, the Hot Crisp Fish commands attention as one of the restaurant's signature offerings, perfectly suited for a shared feast among 2-3 eager diners. Don't sleep on the crispy sweet and sour pork, or the cumin lamb with cilantro, both must try, and can feed multiple people easily! 
Address: 1369 E. Sunshine St., Springfield
Wings from Galloway Grill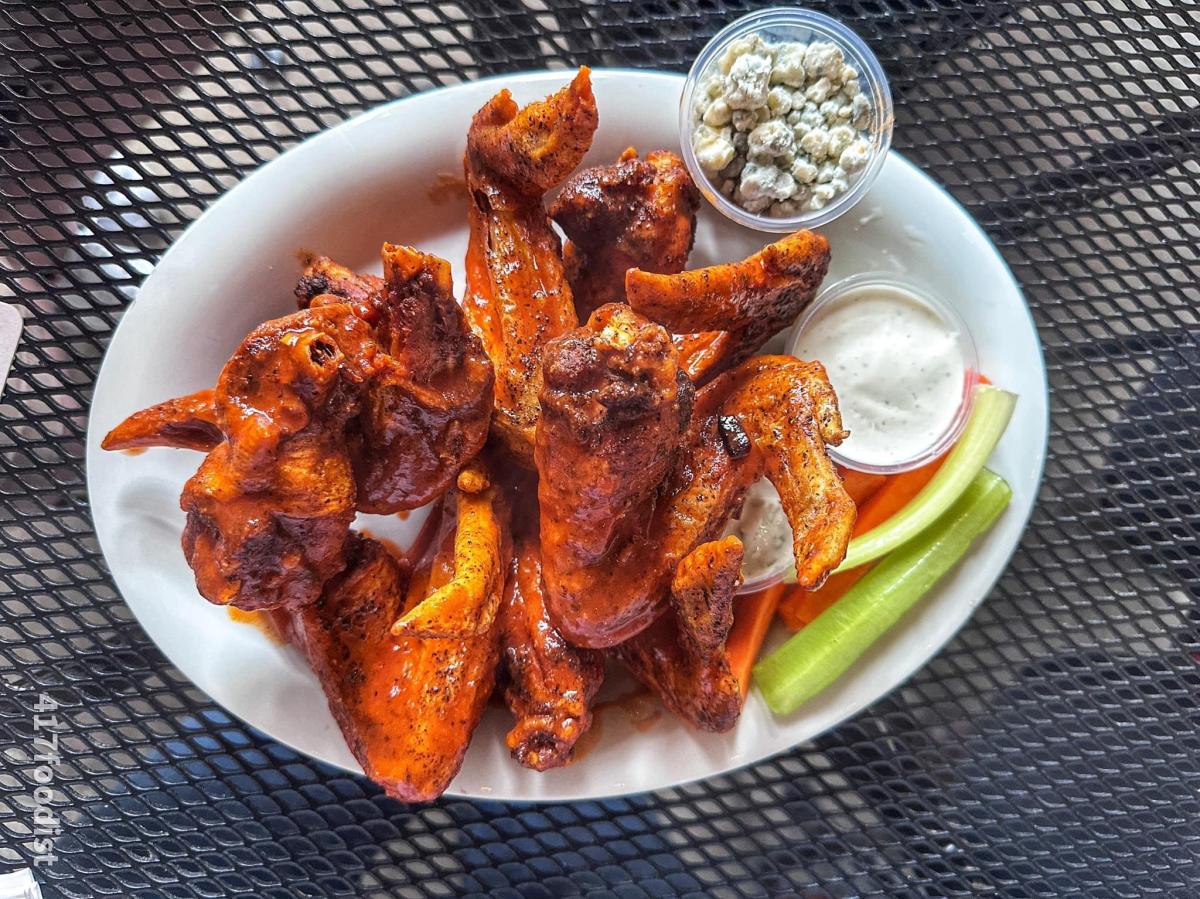 Usually, a standard order of chicken wings comprises a combination of drumettes and flats. Yet, a distinctive experience awaits at Galloway Grill with their offering, the Main Street Wings – a generous serving of complete chicken wings! These wings, styled after Kansas City's, are coated in a wing sauce that strikes a balance between fiery spice and peppery notes. Accompanied by celery sticks and their in-house blue cheese sauce, these wings have undeniably secured a spot as one of my top choices for shareable delights in the 417 area.
Address: 4211 S. Lone Pine Ave., Springfield
Retro Metro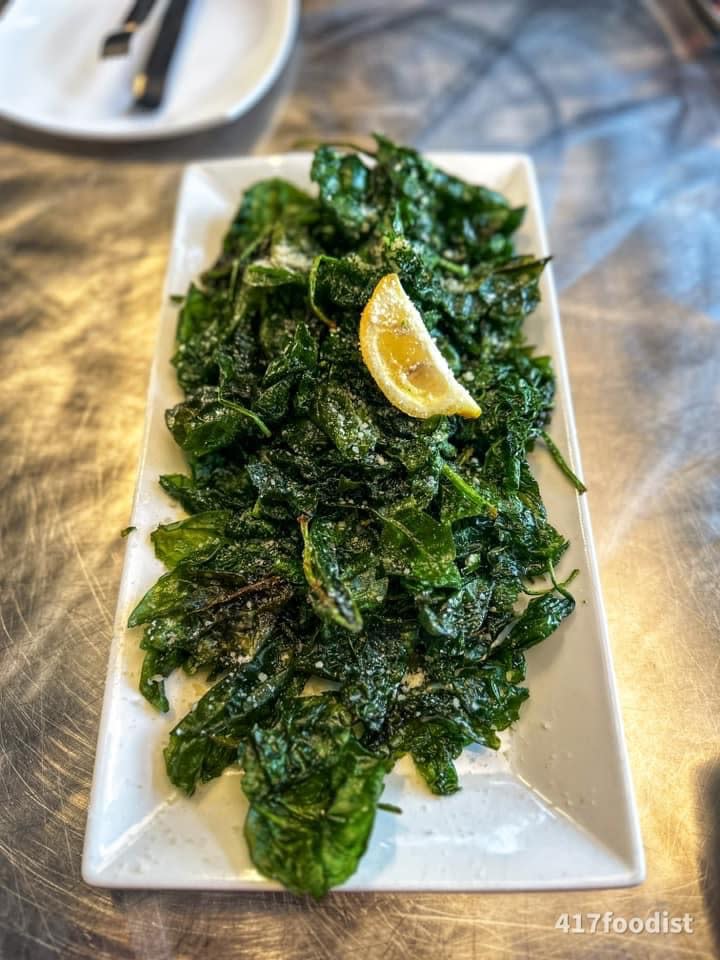 This delectable dish originated at Metropolitan Grill back in November 1994 and remains a fixture on the Retro Metro menu. Delicate baby spinach is crisped to perfection and then coated in a blend of zesty lemon, savory parmesan, aromatic garlic and sea salt. You can enjoy a half order, which fed my table of 2 easily, with leftovers, or a full order to share with more people! 
Address: 2150 W. Republic Road, Springfield
Machete from Tacos el Gordo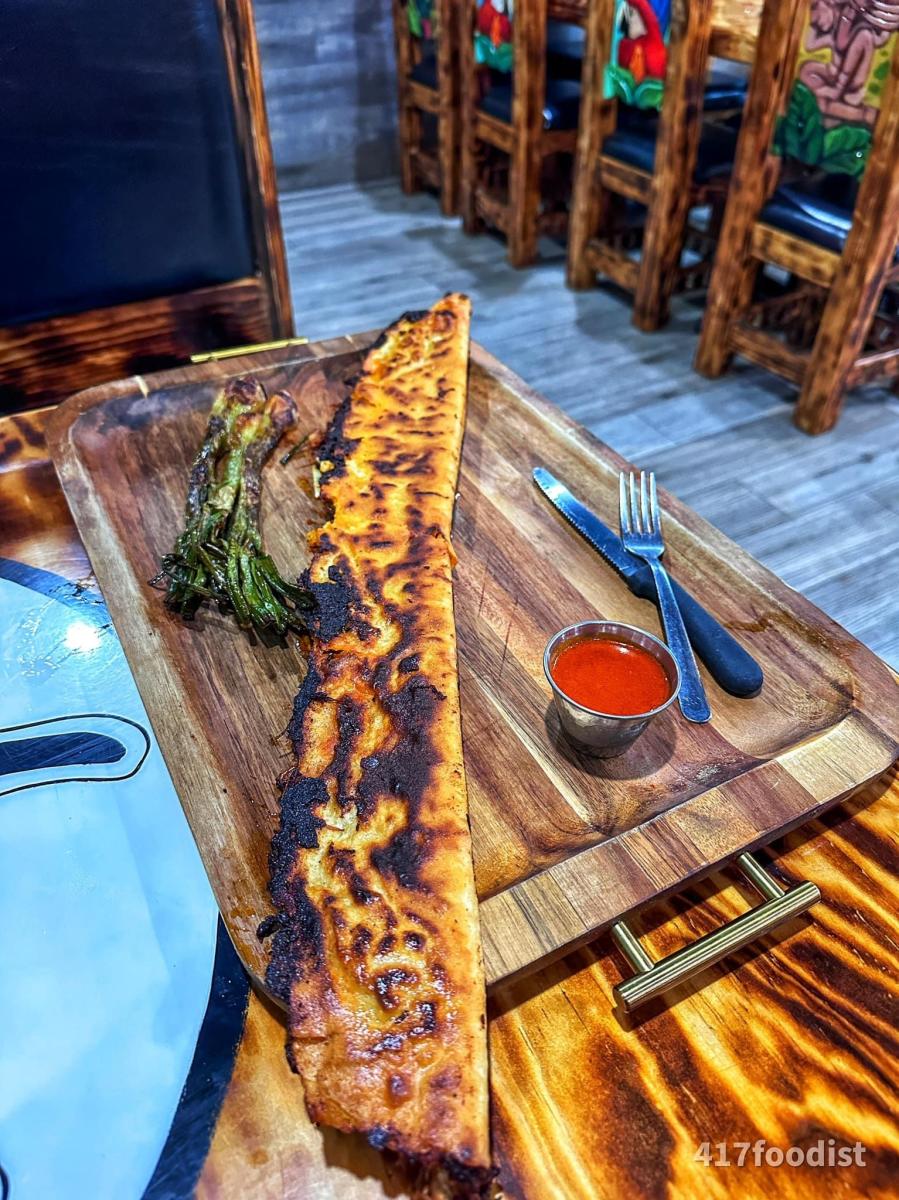 My fondness for Mexican cuisine knows no bounds, and I relish the opportunity to explore novel dishes whenever I venture into the numerous Mexican eateries scattered throughout the Ozarks. Among the offerings, the Machete at Tacos El Gordo in Springfield particularly intrigued me. This culinary delight is crafted from freshly prepared masa, stretching to an impressive two-foot length, generously stuffed with Oaxaca cheese and a selection of up to three meats of your preference. It's the pinnacle of quesadillas, and an ideal choice for sharing among a group of famished diners at the same table.
Address: 1510 N. National Ave., Springfield
Address: 5360 S. Campbell Ave., Springfield
Ariake-Sushi and Robata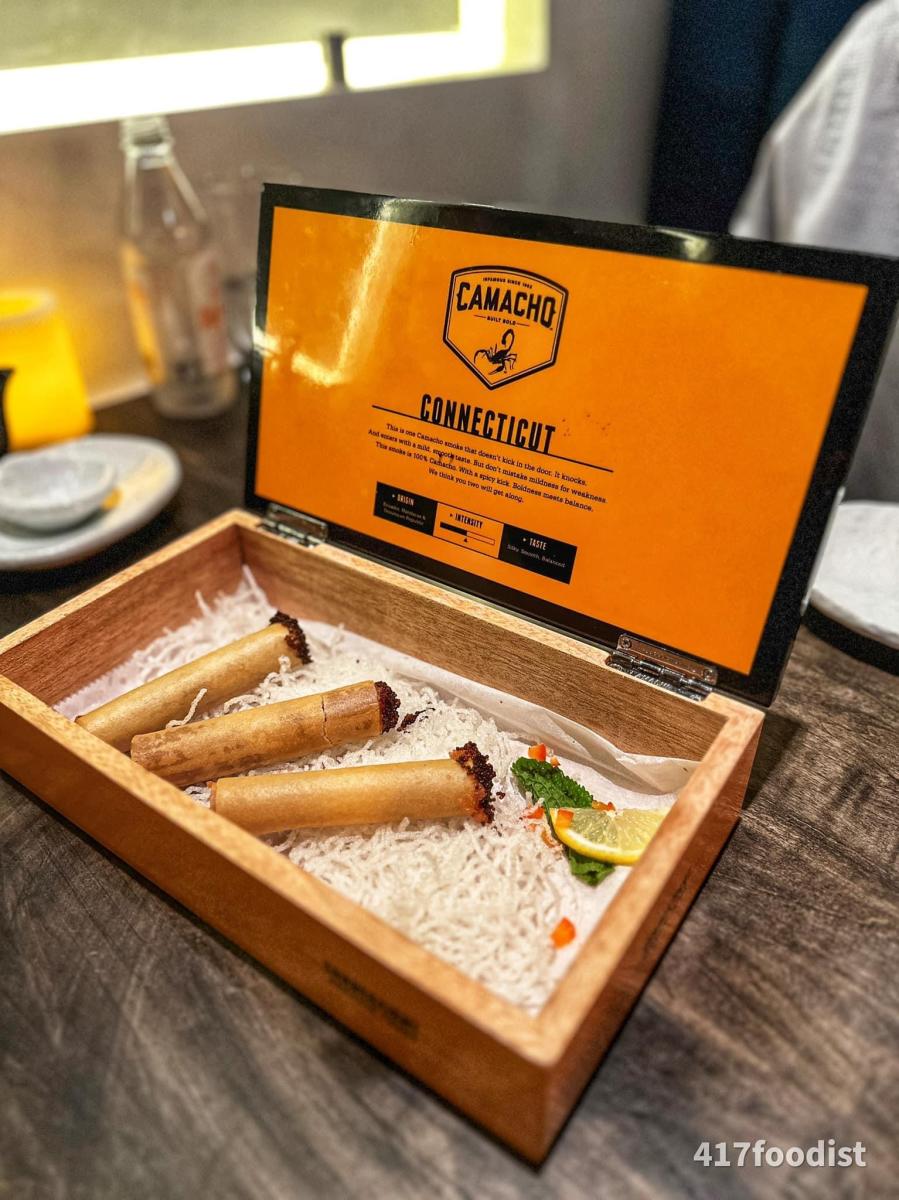 One of Springfields newest restaurants, and most anticipated, Ariake offers a menu filled with smaller plated dishes, allowing you to order multiple items to share amongst your table. The restaurant's concept revolves around a menu abundant in elegantly presented small-plate options, fostering a convivial atmosphere where sharing multiple dishes among your party is encouraged. 
Within this culinary array, you'll find an assortment of delectable offerings including scallops, oysters, and a diverse selection of sushi creations. The premium nigiri stands out, showcasing an exquisite ensemble featuring wagyu nigiri, luscious salmon roe, and velvety tuna belly. A captivating prelude to your meal, the Tuna Cigars, served in a cigar box suffused with aromatic smoke, feature crispy spring roll wrappers embracing diced tuna, truffle chili, and tobiko. Presented with flair, your server will unveil the cigar box at your table, revealing both the aromatic smoke and the tantalizing "cigars" for your indulgence.