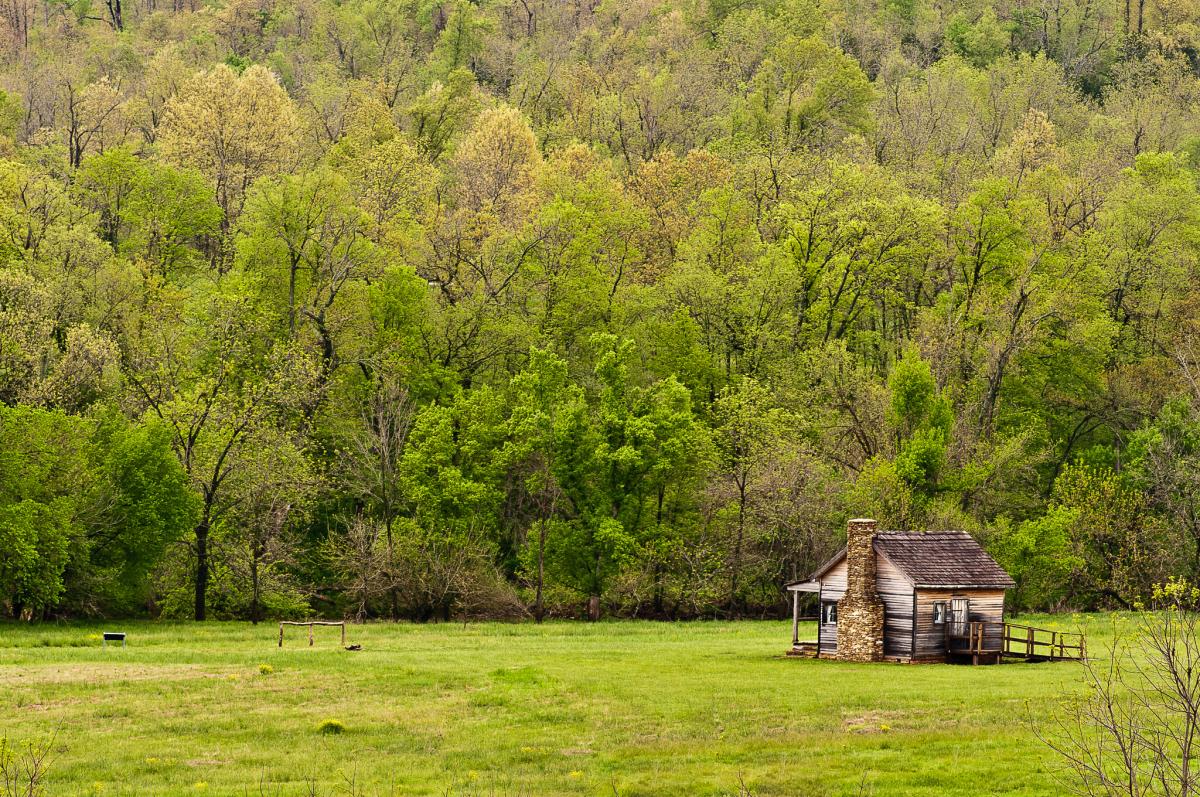 Wilson's Creek National Battlefield, one of six national parks in Missouri, is a perfect stop for an entertaining and educational experience.
Fought on August 10, 1861, the Battle of Wilson's Creek was a pivotal battle in Missouri and the second major battle of the Civil War. When the smoke cleared, more than 2,500 Union and Confederate soldiers were killed, wounded or missing in five hours of intense fighting.
General Nathaniel Lyon was killed, the first Union general to die in combat. The Confederates were victorious. Union troops fell back to Lebanon, then Rolla, and regrouped. When they returned to Springfield, the Confederates had withdrawn. The battle led to increased military activity in Missouri and set the stage for the Battle of Pea Ridge in 1862.
The National Park Service, recognizing the significance of the battle, designated Wilson's Creek National Battlefield in 1960. The 1,750-acre park, just southwest of Springfield, remains greatly unchanged and stands as one of the most pristine battle sites in the country.
The New Visitors Center


After 18 months, the Wilson's Creek National Battlefield Visitors Center reopened to the public on May 29, 2021 with $3.5 million in new renovations.
Some new additions include:
1,800 square feet of exhibit space.
A large weapons display that showcases 80 percent of the park's edged weapons and firearms that transformed the outcome of the war, including a rare 1860 Henry Rifle.
the original "Lyon bed," where the body of Union General Nathaniel Lyon was laid after his death during the Battle of Wilson's Creek.
More curatorial space to provide adequate and updated compact storage for the collection's artifacts, many of which are irreplaceable.
Relocated restrooms for better visitor access and to meet ADA requirements.
HVAC with updated energy-efficient systems to protect the more than 8,500 artifacts and create a comfortable visitor atmosphere
Other than the visitor center, the road through the park allows visitors to explore the battlefield at their own pace. Walking trails lead to various battle sites, including Bloody Hill, the Historic John Ray House and the Edwards Cabin.
Concerts, special events and educational presentations pepper the park's calendar listed online. At special events, such as the Ray House Jamboree and the holiday Luminary Tour, park visitors will encounter people dressed in period costumes.
Tour road hours vary according to the season, and are generally 9 a.m.-5 p.m. from October through March, with extended hours the remainder of the year. Contact the park for specific dates.