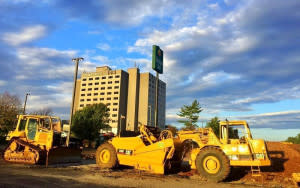 O'Reilly Hospitality has started construction on The DoubleTree Convention Center and Fairfield Inn & Suites by Marriott.
The 103-room Fairfield Inn & Suites will share a parking lot with the DoubleTree Hotel. The convention center will connect to the DoubleTree Hotel and can accommodate up to 500 guests. A parking garage also is planned.
Completion is expected in 2018.