For some people, attending a Springfield Cardinals AA baseball game is all about home runs, foul balls, strikeouts and other game details. For others, it's all about the food promotions, giveaways, on-field contests and all the wackiness they entail.
If you're in the first category, you won't be disappointed by the Cardinals' top-notch players. As in the past, many team members are sure to move up to the Major Leagues. More than 100 of the St. Louis Cardinals players, in fact, got their start in Springfield at Hammons Field.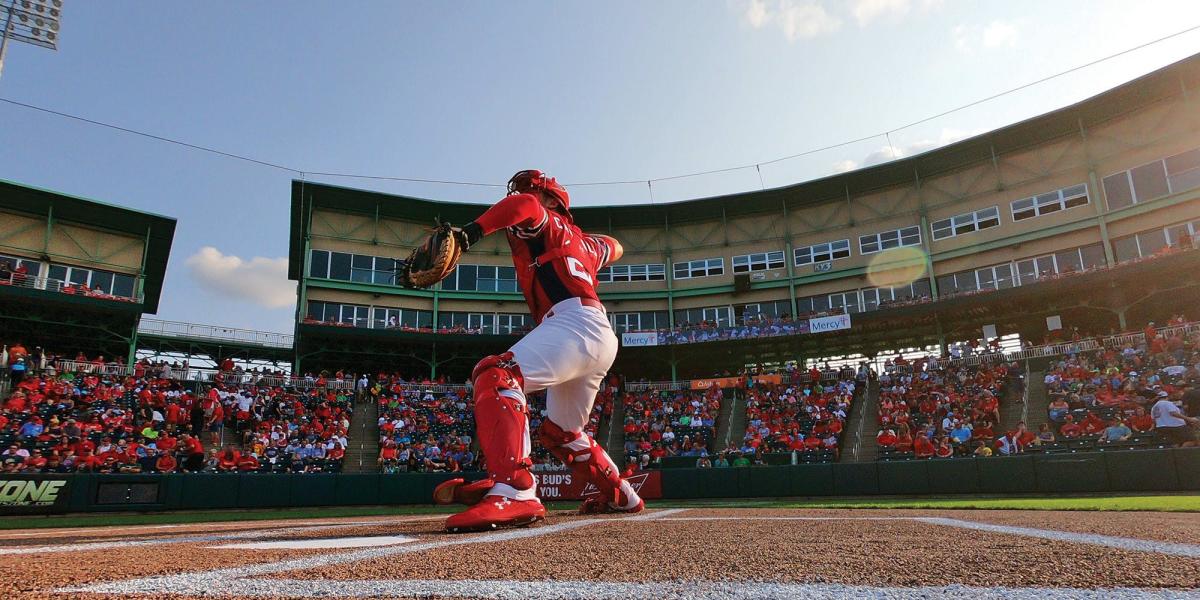 A catcher warms up before a Springfield Cardinals game in Springfield, Missouri.
If you're in the second category, you'll love going to the games in 2020. Returning food promotions include Hiland Dairy Ice Cream Sundays, Great Southern Bank $1 Hot Dog nights on Tuesdays and Klement's $1 Bratwursts on Thursdays. 
Other promotions that put smiles on the faces of patrons include On-Field Happy Hour and Friday Fireworks following the game.
The popular promo nights that include fun themes and unique giveaways will be announced prior to the first home game. In past years, giveaways have included bobbleheads, beer steins, duffle bags, caps, T-shirts and other memorabilia and collectibles.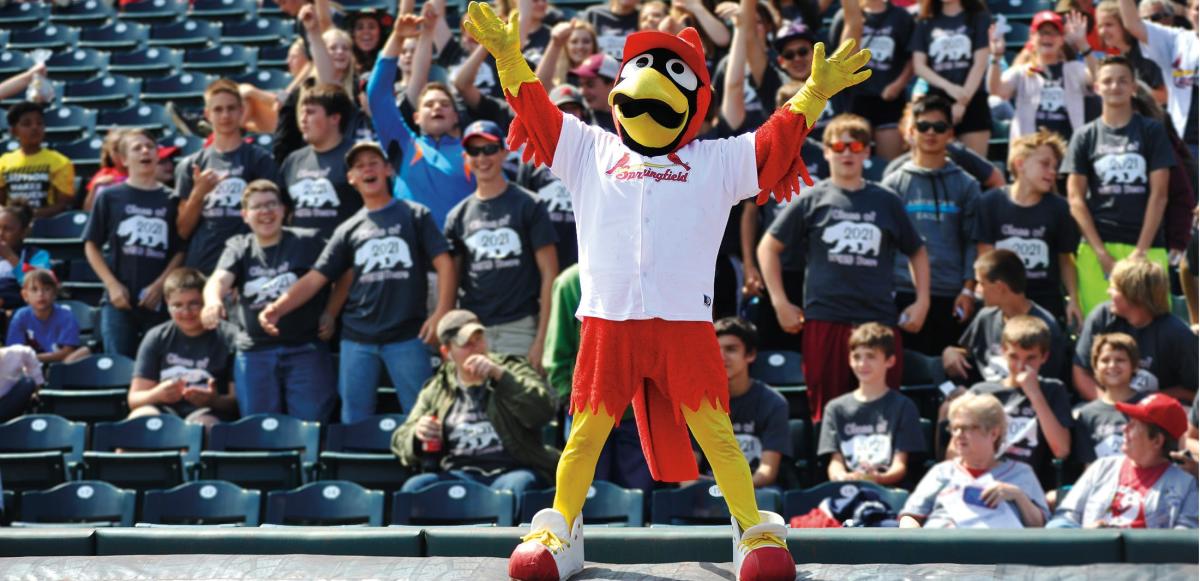 Mascot Louie entertains the crowd at Hammons Field in Springfield, Missouri.
The field itself is worth a visit. Named the Texas League Field of the Year in 2019 for the ninth consecutive year and eleventh time overall, the stadium and playing surfaces are as well maintained as any Major League facility.
The Cardinals also have a ticket plan called RED Access Memberships that takes the place of season ticket plans. RED Access members will have access to all 70 home games for as low as $19 per month. Four membership levels are available, each including a reserved seat to a designated number of games and unlimited access to every game throughout the season. If you're a frequent Springfield visitor and a Cardinals fan, one of those levels might be just right for you.