CVB staff participated in Clean Green Springfield, a citywide initiative to pick up trash and beautify the community.
The CVB team picked up trash May 14 along College Street and in the Route 66 Roadside Park. We're proud of our city and are happy to do our part to make it an even better place to live and visit!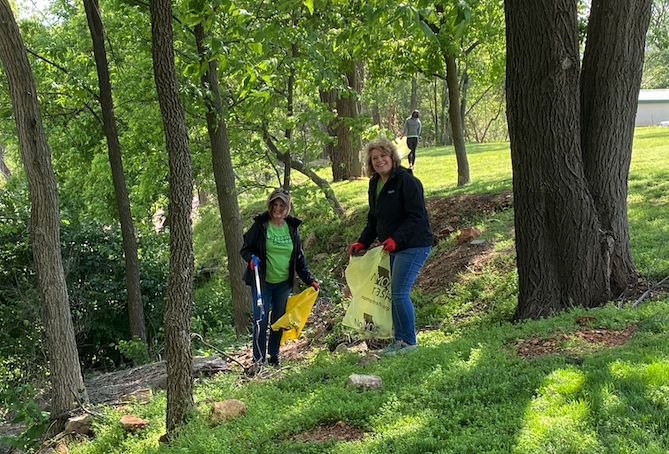 Dana Maugans (left) and Melissa Evans (right) are happily doing their part to keep the city clean.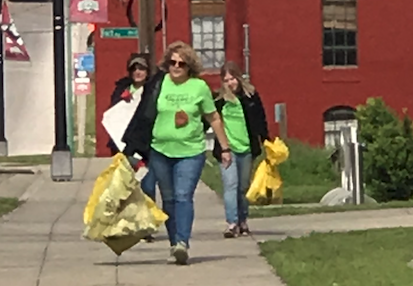 Melissa Evans (front), Dana Maugans (left) and Madison Yohn (right) mean business when it comes to cleaning up the Route 66 Roadside Park.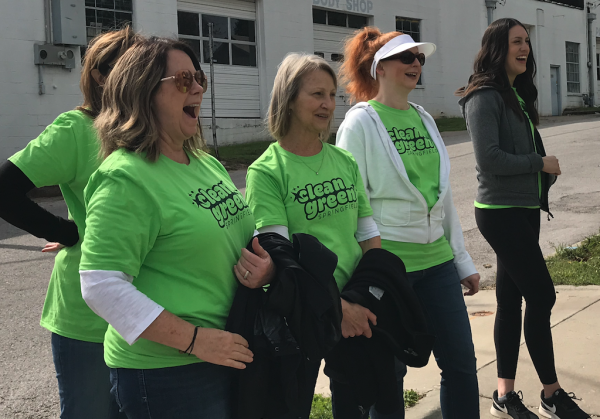 CVB staff members make every task fun, even picking up trash!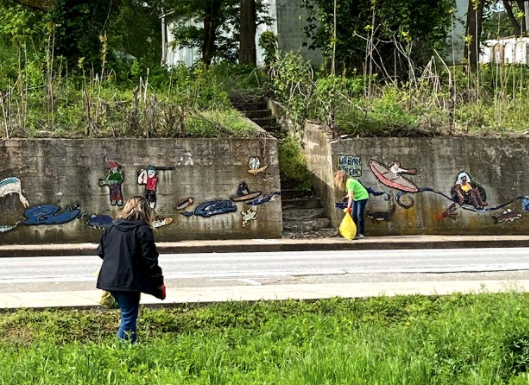 The Frolicking Mosaic Mural on College Street was a nice backdrop for the day. The mosaic was created in 2001 by local artist Christine Schilling and 2,000 children and community members.