Due to upcoming changes in software and databases at the CVB, your contact information may no longer be on the Issues & Info email list after this month. To be sure you continue receiving the newsletter, subscribe to Issues & Info in your favorite RSS reader, on Twitter, on Facebook or receive news by e-mail when it's posted.
Task Force Recommends Company to Conduct Competitive Assessment Study
The Convention Attraction Task Force has selected Hunden Strategic Partners and Destination Consultancy Group to conduct a competitive assessment study of Springfield's convention industry. The company is expected to begin work immediately and complete the project in eight to 10 weeks after kickoff.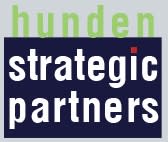 The competitive assessment study will:
Compare Springfield with other cities that have convention and expo-type events. It will identify facilities and other amenities Springfield needs in order to remain competitive in attracting such events.
Determine the best use for the lot adjacent to the Expo Center.
Recommend strategies to improve revenues at the Expo Center.
The City, CVB and Hammons agreed to conduct the study after a second delay in construction of a hotel adjacent to the Expo Center. Part of the agreement includes that the city will delay repurchasing from Hammons the lot next to the Expo Center. Hammons purchased the land from the city in 2008 with an agreement to begin building a hotel within 60 days of closing. That deadline was extended to April 1, 2010. When construction had not begun by the second deadline, the City began proceedings to repurchase the land for $1 as stipulated in the agreement.
Once the competitive assessment study is completed, the city will reexamine the property agreement with Hammons and determine a course of action.
Cost of the study is expected to be about $39,000 split between the CVB, Hammons Hotels and the City of Springfield.
For more information about Hunden Strategic Partners, go to www.hundenpartners.com.
Tourism Commission Meets Dec. 10 in Springfield
The Missouri Tourism Commission, the governing body for the Division of Tourism, will meet at 9 a.m. Dec. 10 in Rathdangan I & II at the Doubletree Hotel.
The CVB encourages the tourism industry to attend the meeting to better understand why and how decisions are made regarding the operation of the Division of Tourism. Your presence also will help the Tourism Commission members recognize the size and strength of the Springfield area travel and tourism industry.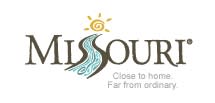 The Tourism Commission meets at least four times annually. Members are:
Chair Marci Bennett with the St. Joseph CVB
Vice Chair Scott Hovis with the Missouri Golf Association
Lt. Gov. Peter Kinder
Sen. Jack Goodman
Sen. Ryan McKenna
Rep. Maynard Wallace
Rep. Gina Walsh
Kelly Swanson with Port of Kimberling Marina and Campground
Eric Rhone with Visions Management Group, Inc.
John Joslyn with Cedar Bay Entertainment LLC and Westgate Entertainment Corp.
Division of Tourism Wants to Share Your Special Offers on VisitMO.com
The Missouri Division of Tourism's website can be used to promote specials and year-round offers.
To submit an offer, visit www.Industry.VisitMO.com, log in and click the "edit" button on the box that says "Create a New or Edit an Existing Coupon." Fill out the form and you're done.
For technical assistance, information about securing a user account or other questions, send email to ListingEditor@VisitMO.com.
CVB Board Action in November
In November, the Springfield Convention & Visitors Bureau Board of Directors:
Approved a mid-year budget revision for the CVB. The revision resulted in a net decrease of 1.9% in revenue and expenditures.
Heard a report on the Convention Attraction Task Force and its efforts to select a company to conduct a competitive assessment study.
Congrats… Again!
For the 32nd month in a row, the Comfort Suites – Medical District in Springfield has earned the No. 1 rank for the entire Comfort Suites brand in the United States. The ranking is determined by customer surveys.
Congratulations to General Manager Pam Prentice and the entire staff at the hotel!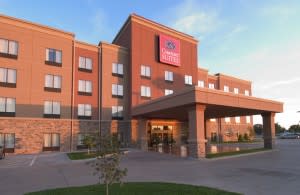 Bass Pro Among "America's Hottest Brands" According to Magazine
Bass Pro Shops was featured as one of "America's Hottest Brands" in a recent issue of "Advertising Age Magazine." Read the story here.
Congratulations to CEO John L. Morris and the entire Bass Pro team on being recognized by the magazine.
Bass Pro has 56 stores in the United States and Canada. The first and largest in Springfield draws more than 4 million people through its doors annually, making it the No. 1 tourist attraction in Missouri.
CVB in Action:
Twitter: One feature of the Springfield mobile app is a Twitter feed of the bureau's advertisers and marketing partners. If you use Twitter to promote your business or events, please make sure @SpringfieldCVB is following you and that you are on our "Places to Play" list. If you advertise with the CVB and use Twitter but are not on the list, send a request and your Twitter name to news@springfieldmo.org.
U.S. Sports Congress: Lance Kettering, CVB sports sales manager and executive director of the Greater Springfield Area Sports Commission, will represent Springfield Dec. 12-16 at the U.S. Sports Congress in Fort Myers, FL.
Convention Services: The CVB provided convention services for 18 groups in October totaling more than 15,370 delegates and 5,983 room nights. For information about convention services, contact Carrie Chavez, convention services coordinator, at 881-5300, Ext. 108, or cchavez@springfieldmo.org.
2011 Visitors Guide: Production of the 2011 Visitors Guide is complete and it is at the printer. The guide should be available for distribution Jan. 1. If you missed your opportunity to be in the book, there are still many other ways to tell visitors about your business, including the Passport to Family Fun coupon book, website, kiosks, etc. Contact Melissa Divincen, partner development manager, at 881-5300, Ext. 105, or mdivincen@springfieldmo.org for information.
New Advertisers: Welcome aboard to Drury Inn & Suites and Fairvue Studios, new participants in the CVB's Hotel-Motel Coupon program. For information about placing coupons on the CVB's website, contact Melissa Divincen at 881-5300, Ext. 105, or mdivincen@springfieldmo.org.
Upcoming Conventions and Events
| Date | Event | Attendance |
| --- | --- | --- |
| Dec. 2-3 | Dec. 2-3 Missouri Tourism Commission | 60 |
| Jan. 6-8 | Missouri State Thespians | 1,200 |
| Jan. 28-30 | Missouri Dairy Forum | 130 |
| Feb. 10-12 | Missouri Organic Association | 300 |
| Feb. 21-23 | Small Fruit & Vegetable Conference | 200 |
| Mar. 1-3 | Missouri Canoe & Floaters Association | 100 |
| Mar. 3-6 | Missouri Art Education Association | 600 |
| Mar. 4-6 | Sports Car Club of America | 150 |
| Mar. 11-13 | Greater Springfield Sports Commission Champions Challenge | 4,000 |
| Mar. 13-20 | National Christian Homeschool Basketball Championships | 10,000 |
Groups Booked Recently by the CVB
| Date | Event | Attendance |
| --- | --- | --- |
| April 2011 | Sertoma Regional Conference | 245 |
| April 2011 | Women's Missionary Union | 300 |
| November 2011 | Miss Missouri USA | 224 |
December Meetings
Dec. 15, 11:45 a.m., Springfield Hotel & Lodging Association at Holiday Inn Hotel & Suites
Dec. 16, 7:30 a.m., CVB Board of Directors at location to be determined
Dec. 15, noon, Greater Springfield Area Sports Commission at Uncle Buck's Auditorium at Bass Pro Shops Outdoor World
A big THANK YOU to volunteers who worked 880 hours for the CVB in October.
Springfield Travel Statistics
| | Oct. 2010 | YTD 2010 | YTD 2009 |
| --- | --- | --- | --- |
| Information Centers Visits | 4,293 | 38,916 | 48,378 |
| Tourist Inquiries | 1,909 | 74,553 | 60,432 |
| Website Visitor Sessions | 31,032 | 494,702 | *See Below |
| Total Contacts | 37,234 | 608,171 | *See Below |
| Airline Passengers | 72,421 | 674,615 | 685,522 |
*The CVB is using a new analytics program to track website traffic. Because of differences in how the new program works compared to the old program, statistical comparisons with previous years are not possible.
Springfield Hotel Statistics
| | Sept. 2010 | YTD 2010 | YTD 2009 |
| --- | --- | --- | --- |
| Room Supply | 181,590 | 1,660,899 | 1,665,693 |
| Room Demand | 93,341 | 850,975 | 852,145 |
| Percent of Occupancy | 51.4% | 51.2% | 51.2% |
| Average Daily Rate | $67.16 | $66.02 | $66.95 |
| Revenue Per Available Room | $34.52 | $33.82 | $34.25 |
| Room Sales | $6,268,413 | $56,177,437 | $57,053,491 |