Being active on social media means you tend to see many events taking place within the 417 area. One event that I have always been interested in attending but have not been able to is the Tuesday night food truck event at Turners Station. Well, I have officially been able to change this, as I attended my first food truck night and had the opportunity to enjoy my dinner with the current owner Jill Elsey-Stoner.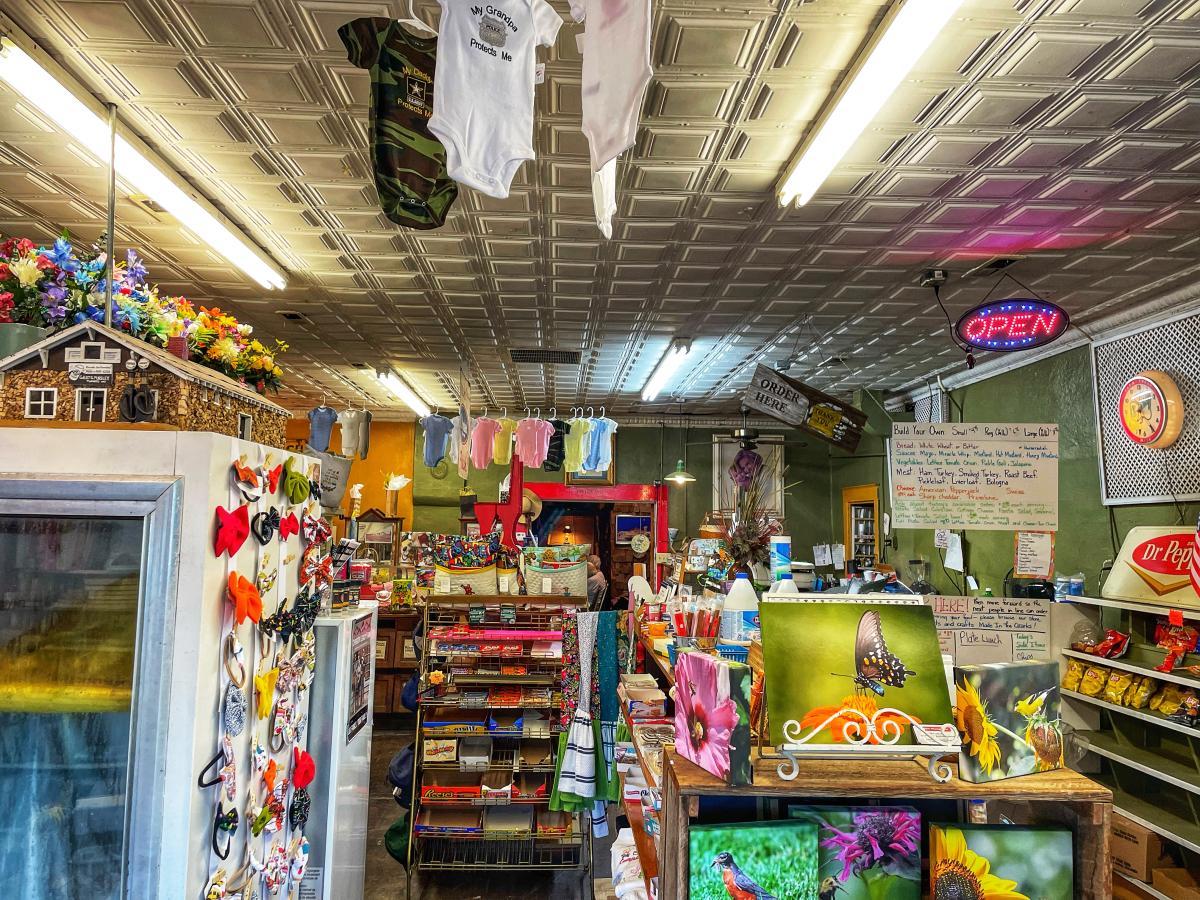 Photo by Billy Dove
The moment you turn the corner on Farm Road 184 in Turners, Missouri, the rock building that is Turners Station Mercantile is the first thing you see. As I parked and walked up to the storefront, you could see many food trucks parked next to the main building. The evening I drove out, they had DNA BBQ food truck, N.T. Tea and Food Truck and Bub's Distillery. All offered a wide range of delicious foods for the carloads of visitors that kept pulling in at dinner time.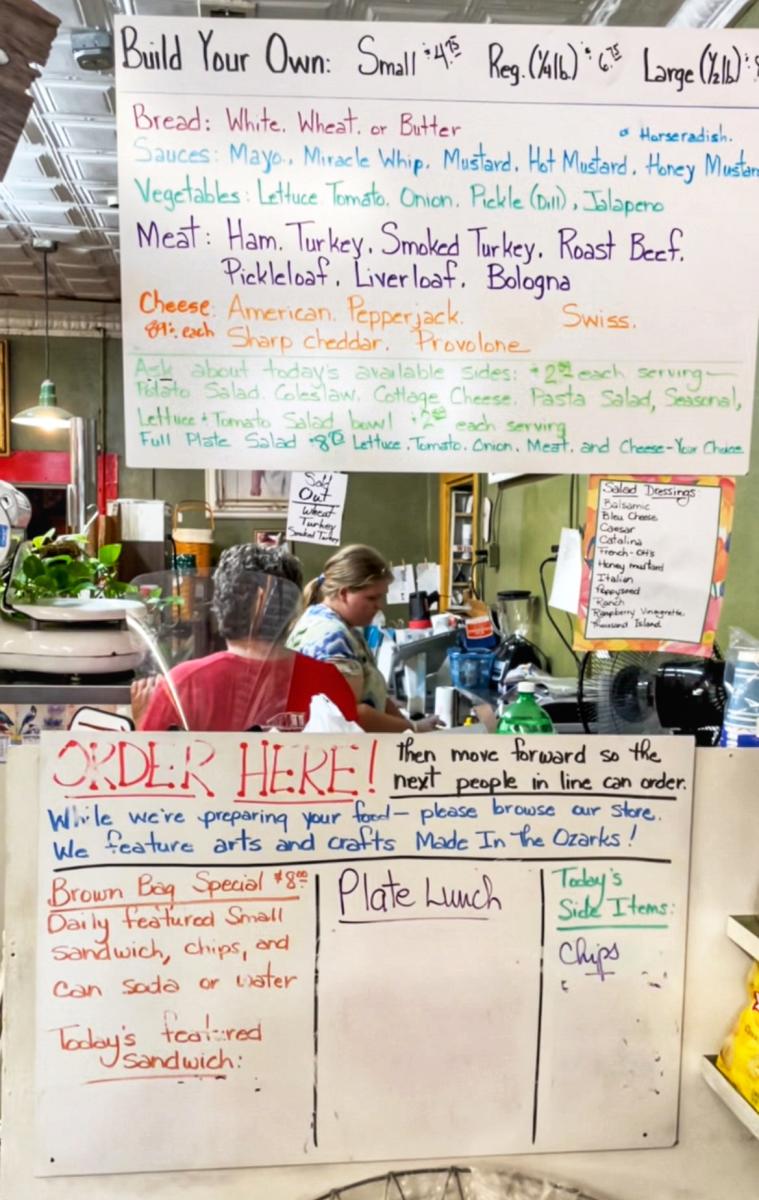 Photo by Billy Dove
I was greeted by Jill Elsey Stoner as she was working the cash register with her daughter Candice when I walked in the store. Turners Station has been in operation for 133 years and seeing that they are the sixth and seventh generation to own and operate the store, they have a plethora of knowledge about the station and filled me in on the food truck night and how it all started. The Tuesday night food trucks began five years ago, as a way for the family to give themselves a nice rest from cooking and running the deli all day. The deli inside Turners Station offers a different hot plate special daily, along with the sliced-to-order deli sandwiches you can customize to your liking. The most popular special is called the brown bag special, which gets you the daily featured sandwich, a bag of chips and a can of soda or a bottle of water, all for $8.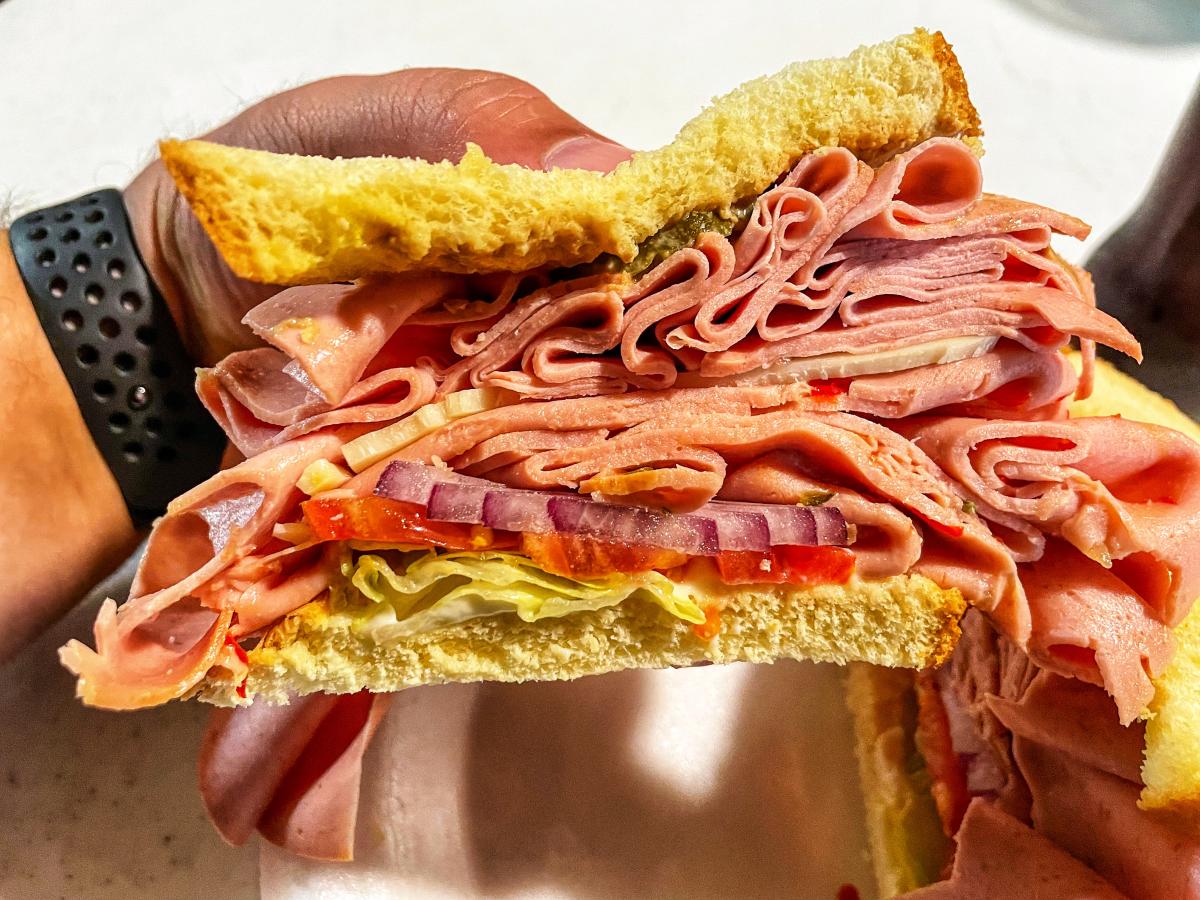 Photo by Billy Dove
I ordered from the deli for my dinner since I knew I needed to try one of these famous sandwiches I have heard about for so long. Jill told me that the most popular is the bologna sandwich but I could do half and half with a different meat choice. I decided on olive loaf since it was something that I had not eaten since I was a child at my grandparents' house. You can choose a small sandwich, a regular, which is ¼ lb of meat, or a large, which is a ½ lb of meat. I went big and chose the large with a ½ lb of sliced to-order bologna and olive loaf. It was then piled high on butter bread with lettuce, tomato, onion, pickles, mayo, spicy mustard and sliced jalapenos. I added a bottle of coke and headed to the seating area to enjoy my dinner with a group of weekly regulars enjoying many different food trucks items.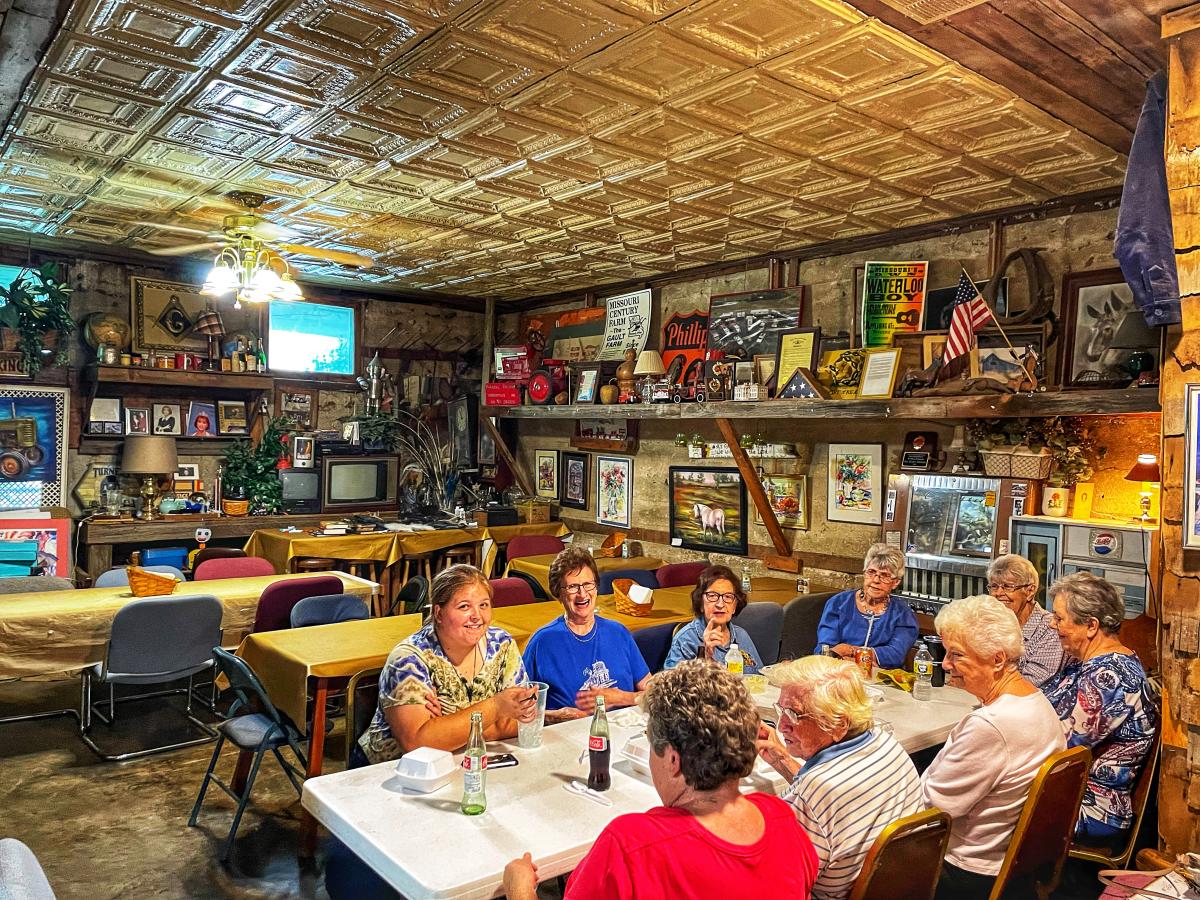 Photo by Billy Dove
Getting to sit and listen to all the stories of many visits and train rides to Turners Station throughout all its history, was a great way to spend a Tuesday evening.
The Tuesday night food trucks event happens every Tuesday from March until Thanksgiving. They have the truck on a rotation schedule so each week you have a chance to try something new. They also have a Halloween party each year with a bunch of games for kids, as well as a classic cakewalk. On Sept. 27, they will be having the Autumn Fair from 4-8 p.m., and this will be in conjunction with the food truck night. They will have five food trucks along with 22 different vendors, so there will be plenty to do for your whole family.
Make sure to follow Turners Station Mercantile on Facebook to get the updates for all their events and the list of food trucks that will be available each Tuesday night.