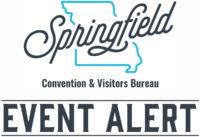 Many age divisions in the Lake Country Soccer Ozarks Coca-Cola Dr Pepper Cup soccer tournament are cancelled this weekend due to the weather. At this time, the only age divisions with tournament play are the following: Boys U14 Black, all Boys U15, all Boys 16/17 and all boys 18/19 brackets. 
For status updates on the soccer tournament, go to http://www.lakecountrysoccer.org/.
The USSSA baseball tournament that was scheduled for this weekend also is cancelled.