If you love holiday markets, check out these local shopping events just in time for the holidays.
Relics Antique Mall Holiday Open House
You're invited to join Relics Antique Mall as they celebrate the annual holiday open house. The open house will showcase Relics' wide selection of antique furniture, decorative antiques, collectibles, gift items, and the fun flea market section, always full of surprises and bargains. The two stores' 600+ Relics dealers will have their booths stocked with vintage holiday décor and unique gift items for this special event. Select booths will feature sale prices.
When: Nov. 4-6
Where: 2015 W. Battlefield Road, Springfield
2 Friends & JUNK Christmas Shopping Event
2 Friends & JUNK is returning to Springfield for its tenth year with vendors from at least ten states! Find one-of-a-kind Christmas gifts, furniture, home decor and more. • Vendors from 10 states!
When: 9 a.m.-4 p.m., Nov. 4-5
Where: 3001 N. Grant Ave., Springfield
A Very Vintage Christmas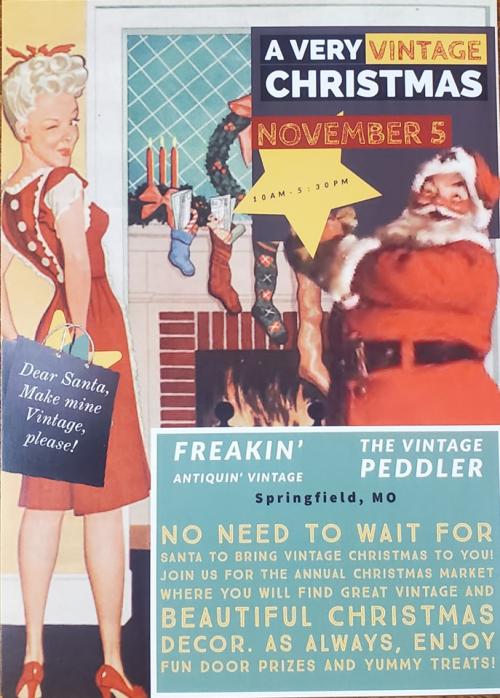 Shop The Vintage Peddler and Freakin' Antiquin for amazing holiday specials, vintage finds and decor and their annual Christmas market. Early arrivers can get fun door prizes and yummy holiday treats.
When: 10 a.m.-5:30 p.m., Nov. 5
Where: 1432 E. Trafficway St., Springfield and 2259 E. Bennett St., Springfield
Rosewood Farm's 22nd Annual Christmas In The Ozarks
Enjoy a wonderful Christmas shopping experience at the Ozarks Country Gift Store. Join Rosewood Farms for specials you won't believe and hundreds of new items, including chocolates, jewelry, accessories, jams, salsas, dips, gourmet foods, ornaments, children's toys and gifts, decor, wreaths, textiles, kitchenware, and much more!
When: Nov. 7-12
Where: 7345 MO-5, Hartville
Galloway Holiday Open House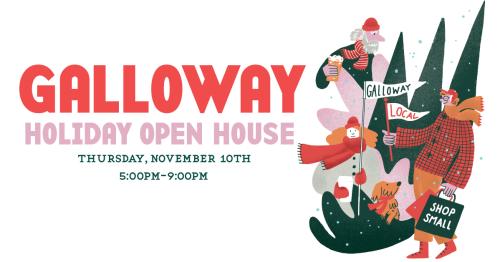 The Galloway Holiday Open House is back for its third year! Spend the evening on Lone Pine Avenue and take part in all sorts of festivities. There will be plenty of opportunities for unique shopping, delicious food, great drinks and all sorts of holiday cheer.
When: 5-9 p.m., Nov. 10
Where: Galloway Neighborhood, Lone Pine Avenue
Schofield + Gray's Holiday Gift and Antique Market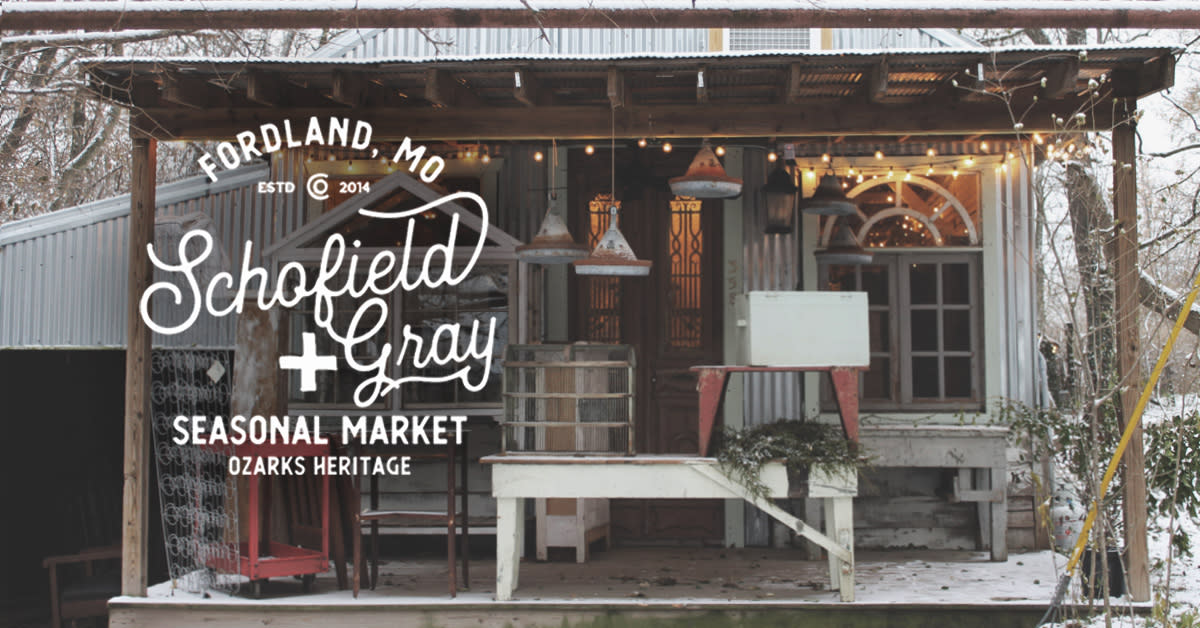 Come kick off the holidays with Schofield + Gray at the Holiday Antique and Gift Market. Explore this pop-up market filled with beautifully curated antiques, garden decor, home decor and gift vendors.
General admission is $2 from 10 a.m.-3 p.m. For the early birds, Schofield + Gray is opening the gates an hour early with a $5 admission from 9-10 a.m.
When: 9 a.m.-3 p.m., Nov 12
Where: 353 E. Main St., Fordland
Holiday Junkin' Journey With Freakin' Antiquin
Grab your friends and join the fun Holiday Junkin' Journey hosted by Freakin' Antiquin. Ride in a comfortable Fisk limo bus to five different vintage destinations including Thee Quaint Market, Route 66 Antiques, Bear Ridge Antiques, Triple Creek Antiques and Penaroyal Antiques. Deadline to register is Nov. 9.
When: 7 a.m.-6: p.m., Nov. 14
Where: 2259 E. Bennett St., Springfield
Branson Market Days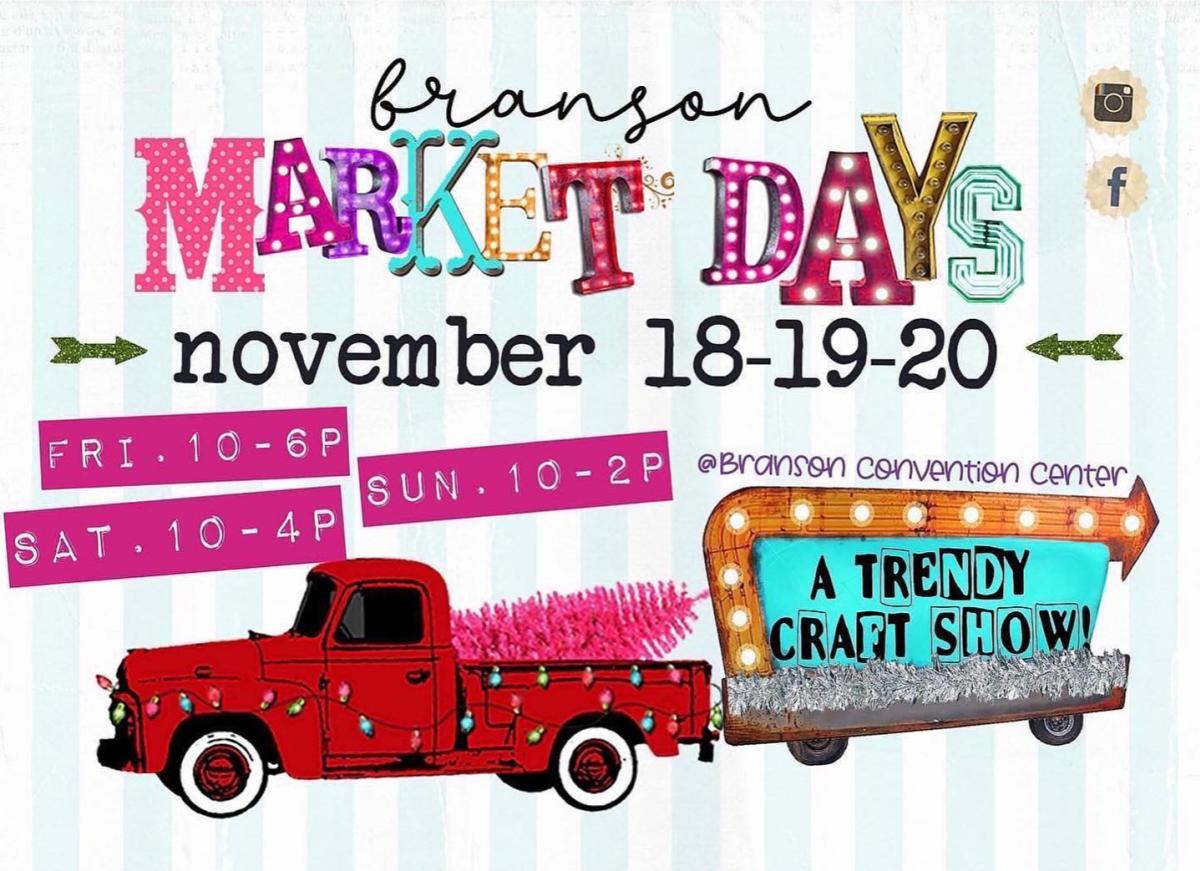 Shop over 125 booths inside the Branson Convention Center at the annual Branson Market Days. This show brings in happy colors, fun treats, awesome new clothing, Christmas gifts and decor, and so much more.
When: 9 a.m.-4 p.m., Nov. 18-20
Where: 200 S. Sycamore Street, Branson
Farmers' Market Of The Ozarks Holiday Markets
Join Farmers' Market of the Ozarks for hot cocoa, Christmas caroling, and an array of artisan products and local food for your holiday table.
When: 4-8 p.m., Nov. 23, Dec. 21
Where: 2144 E. Republic Road, Springfield
$100 & Under market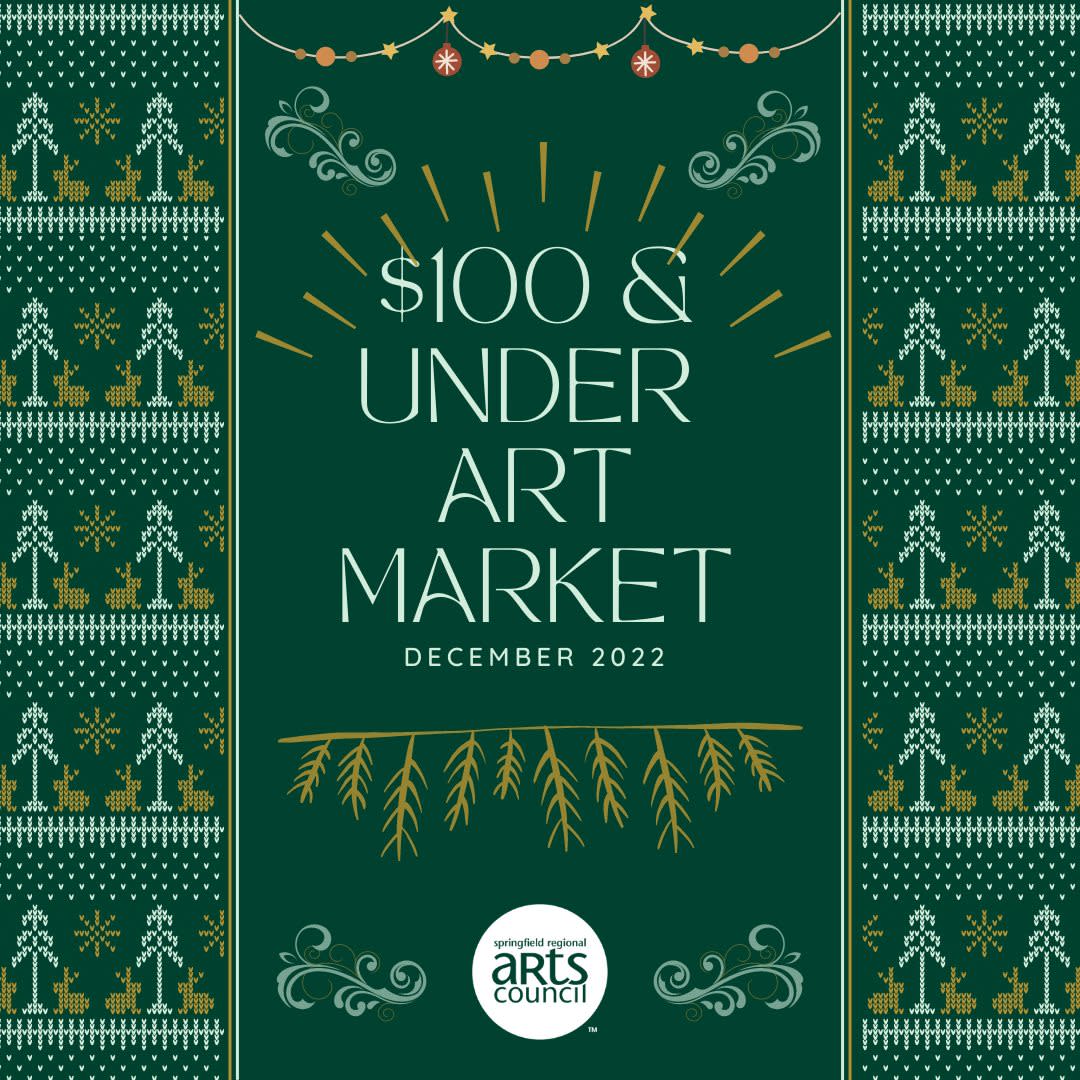 Since 2016, The Springfield Regional Arts Council has helped its member artists sell almost $10,000 in art through the annual $100 & Under exhibit held each December. The exhibit will be located for the one-night Art Market at the Springfield Art Museum, open during December's First Friday Artwalk.
When: 5-9 p.m., Dec. 2
Where: 1111 E. Brookside Dr., Springfield
41st Annual Nixa Junior High Craft Show
Shop over 200+ craft vendors, food vendors and the bake sale at the annual craft show. Santa will be there for photos!
When: Dec. 3
Where: 205 North St., Nixa
Ozark Holiday Market
Ozark's newest event, with many loved merchants coming from all across southwest Missouri. This family-friendly event includes activities for the kiddos, local crafts, boutique finds photo opportunities and magical holiday festivities.
When: 3-8 p.m., Dec. 10
Where: 1530 W. Jackson St., Ozark