Welcome Aboard!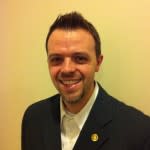 Please join the CVB staff in welcoming new members to the board of directors in 2012.
Brian Fogle, president of Community Foundation of the Ozarks and chair-elect of the Springfield Area Chamber of Commerce is new to the board. He replaces John Wilson who is the outgoing chamber chair.
David Roling, Springfield branch manager of Emery Sapp & Sons, was appointed by Wilson to replace Megan Chambers, owner of Staxx, as a chamber representative.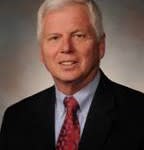 Brad Danzak, director of operations at Rolling Oaks Hospitality, is the 2012 president of the Springfield Hotel Lodging Association. He replaces outgoing president Missy Handyside, general manager of the Ramada Oasis Hotel & Convention Center.
Reappointed to the board were Randy Blackwood, executive director of Athletic & Entertainment Facilities at Missouri State University; Kevin Mackey of Mackey Restaurant Consulting; and Timothy O'Reilly with O'Reilly Hospitality Management and the Law Firm of O'Reilly & Jensen, LLC.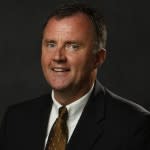 Board members continuing to serve are: Jim Anderson, president of the Springfield Area Chamber of Commerce; Mickey Black, store manager at Bass Pro Shops Outdoor World; Melissa Dallas, department head of the Hospitality & Restaurant Administration department at MSU; Erik Fjeseth, mall manager at Battlefield Mall; Matt Gifford, vice president/general manager of the Springfield Cardinals; Sally Hargis, vice president of corporate strategy at Ozarks Coca-Cola/Dr Pepper Bottling Co.; Darren Harralson, professor in the Hospitality & Restaurant Administration department at MSU; Collin Quigley, assistant city manager for City of Springfield; and Scott Tarwater, chief development officer for O'Reilly Hospitality Management.
New Advertisers & Marketing Partners
More than 3 million overnight visitors come to Springfield annually and the number of day trip visitors is even greater. More than 800,000 people fly in and out of Springfield-Branson National Airport annually.
One way to tap into that pool of potential customers is through CVB marketing opportunities targeting visitors. For information about advertising opportunities or the Marketing Partnership Program for businesses outside Springfield, call 417-881-5300 and ask for Partner Development Manager Jane Rips. Information also is available on our website.
We welcome those that recently made the decision to utilize CVB marketing opportunities to promote their businesses to tourists and meeting and event planners.
The CVB in Action
Members of the CVB staff attended the annual Salute to Missouri Legislators in January in Jefferson City. While in the state's capitol, staff met with several local legislators to discuss tourism and its value to the local economy.
CVB sales director Dana Maugans will represent Springfield at the Missouri Natural Resources Conference in February at Lake of the Ozarks.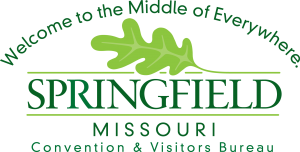 Board Action in January
The CVB Board of Directors in January:
Heard and approved a report from the Springfield Regional Arts Council.
Appointed board member Melissa Dallas to serve on the Expo Center Advisory Board.
Approved the contract between the Springfield-Branson National Airport and CVB for the bureau to serve as the advertising concessionaire at the airport.
Heard a report on the Springfield Hotel Lodging Association and CVB Tax Redistribution Committee recommendations for use of the half-cent lodging tax recently released by Wonders of Wildlife.
Heard a report on the Convention Attraction Task Force.
Announced committee appointments for 2012.
February Meetings
Attractions Council, Feb.8 , 11:30 a.m., CVB offices
Springfield Hotel Lodging Association, 11:30 a.m. Feb. 15, Howard Johnson Hotel & Conference Center.
CVB Board of Directors, 8 a.m. Feb. 16, CVB offices
Sports Commission Board of Directors, 11:30 a.m. Feb. 22, Springfield Area Chamber of Commerce
Groups Booked Recently by the CVB:
Missouri Center for Career Education, July 2012, 565 room nights
Military Police Vietnam Sentry Dog Reunion, October 2013, 150 room nights
Springfield Travel Statistics
| | Dec. 2011 | YTD 2011 | YTD 2010 |
| --- | --- | --- | --- |
| Information Centers Visits | 1,948 | 33,418 | 44,302 |
| Tourist Inquiries | 747 | 59,503 | 77,362 |
| Website Unique Visitors | 37,657 | 548,632 | *See Below |
| Total Contacts | 40,352 | 548,632 | *See Below |
| Airline Passengers | 58,597 | 731,395 | 796,251 |
*The CVB is using a new analytics program to track website traffic. Because of differences in how the new program works compared to the old program, statistical comparisons with previous years are not possible.
Springfield Hotel Statistics
| | Nov. 2011 | YTD 2011 | YTD 2010 |
| --- | --- | --- | --- |
| Room Supply | 180,660 | 2,029,971 | 2,030,281 |
| Room Demand | 84,429 | 1,083,847 | 1,033,578 |
| Percent of Occupancy | 46.7% | 53.4% | 50.9% |
| Average Daily Rate | $67.14 | $68.14 | $66.01 |
| Revenue Per Available Room | $31.38 | $36.38 | $33.61 |
| Room Sales | $5,668,613 | $73,850,711 | $68,231,297 |