From an all-new virtual reality experience, to hands-on science experiments and even a high wire bike, the Discovery Center of Springfield is filled with hundreds of exhibits that encourage learning by having fun.
"As far as what you can experience coming into the Discovery Center, there's over 60,000-square-feet of exhibit space and we fill that with over 300 different exhibits," said Rob Blevins, the center's executive director. "While we are kind of a mix of a science center and a children's science museum, we think we do it pretty well and in kind of a kitschy sort of way. You go around the center, you'll see lots of different vibrant colors and lots of different themes. So there's a little bit of everything for every age."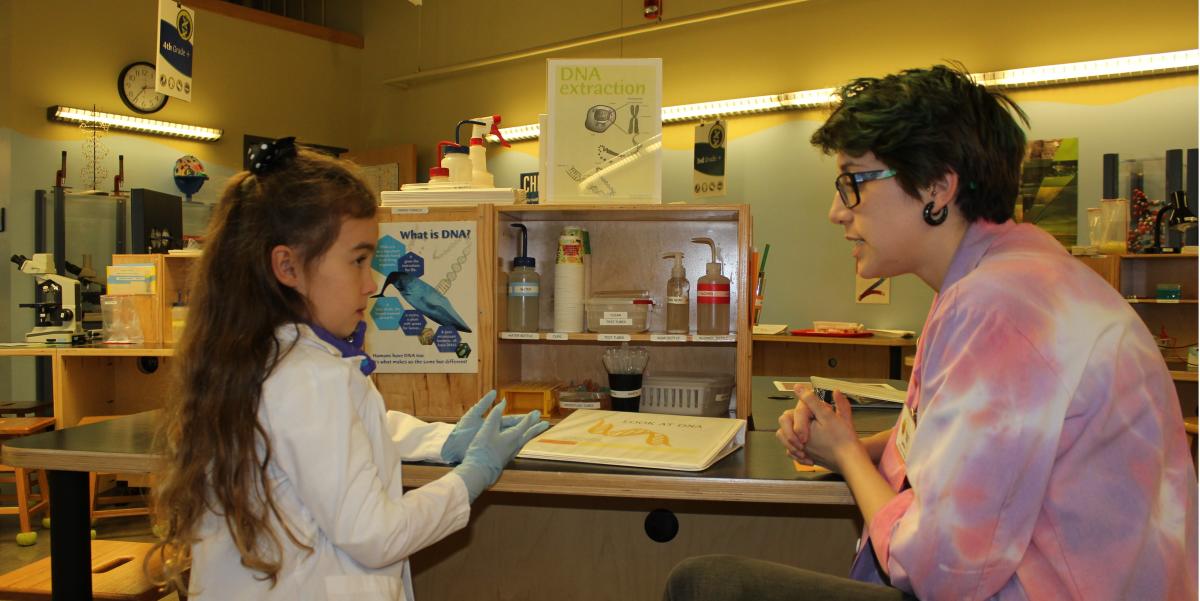 ChromoZone Lab at the Discovery Center in Springfield, Missouri.
For the youngest explorers, Blevins says the Discovery Center's dinosaur bone dig pit is extremely popular along with their WaterTable where kids can get up close to the dynamics of water.
"You can experience everything from a high wire bike that's three stories up to a traditional lab, that traditional science experience that you would think of," added Blevins. "Virtual reality is also becoming very popular. On weekends, we'll have our virtual reality out on the floor that visitors can experience."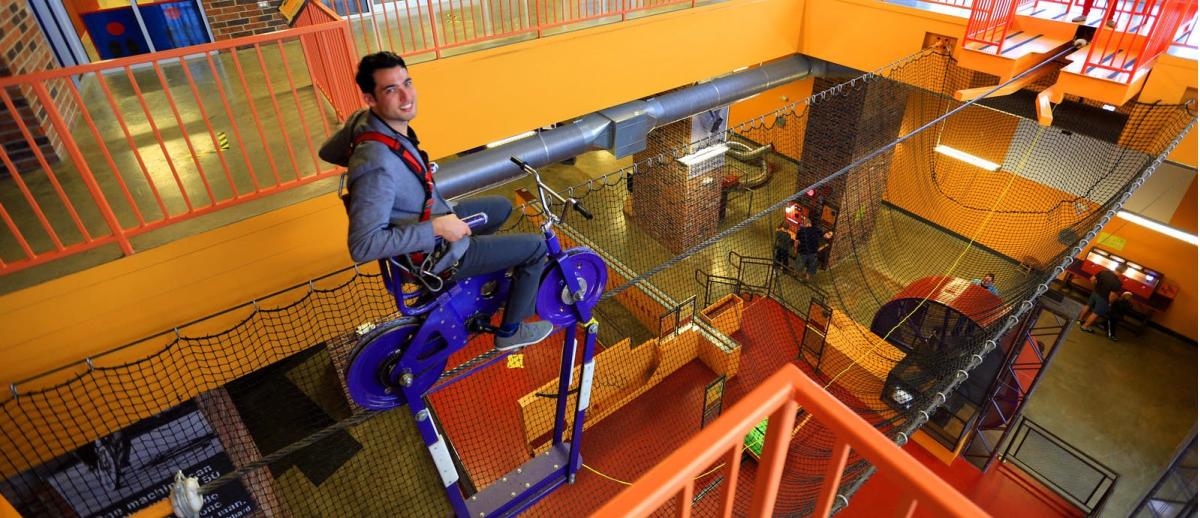 The HighWire Bike experience at the Discovery Center in Springfield, Missouri.
Visitors can also explore Discovery Town, designed to look like a city street that includes a market, theatre and more interactive exhibits; or BodyWorks, a display that explores the human body, health and wellness.
"One of the cool things about the Discovery Center is that it's weatherproof fun and in Missouri we don't often know what the weather's going to be like, but you can always go to the Discovery Center and play inside where it's always going to be a good temperature," said Blevins.
The Discovery Center also hosts a number of special themed events throughout the year that can be found on their online calendar.