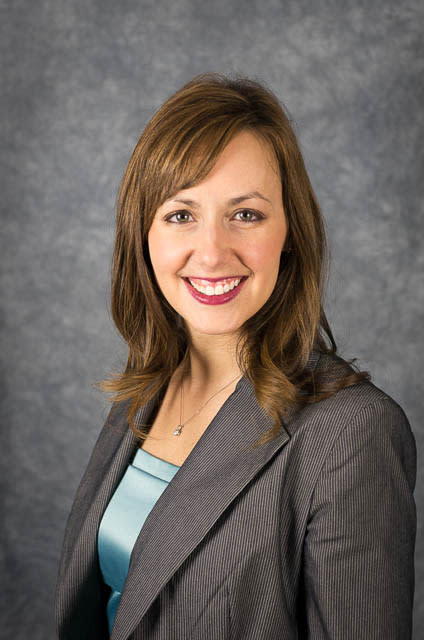 She sings like an angel and manages a marketing department like a pro, and she does all that with three small children tugging at her heart.
Laura Whisler joined the bureau in 2002 to sell advertising in the bureau's publications and website and manage the Marketing Partnership Program for businesses outside Springfield city limits.
By 2007, Laura was promoted to marketing director where she develops and implements the CVB's marketing plan, plans and places a $1 million advertising campaign and manages a staff of eight.
An accomplished professional, Laura is one of the youngest people in the world to receive a Certified Destination Marketing Executive certification from Destination Marketing Association International and was in the inaugural class of DMAI's 30 Under 30 program.
Though her skill and passion for work are obvious, the most important part of Laura's life is her family, twin girls age 1, a 4-year-old son and her husband, Mark.
When she's not working or chasing children around the house, Laura enjoys spending time with friends and family, golf, singing, jewelry making and reading.
She has a bachelor's degree in music business with a vocal music concentration from Southwest Baptist University. She used to sing and travel with a group that released two CDs.