If you've had gyros in America made with ground beef and lamb, you've never had an authentic Greek gyro. That's what Greek Belly owner John Tsahiridis says. 
While Tsahiridis was born in America, he spent most of his childhood growing up in northern Greece in a village named Valtonero.
After working at Galloway Station for nearly 13 years, Tsahiridis decided it was time to open his own restaurant in 2018. 
"I wanted to present a traditional, authentic Greek dining experience, just like you would find in Greece," Tsahiridis said. To make the food as authentic as possible, Tsahiridis uses many recipes handed down from his Greek mother.
Anything Tsahiridis didn't have a recipe for, he researched. He even imports Greek ingredients, such as olive oil and cheeses.
Tsahiridis said he could've opened his business anywhere in Springfield, but downtown seemed like the perfect fit. 
"The street walking aspect of downtown, all the community events that are held here, really reminded me of the Greek atmosphere," he said. As events pick up again, Tsahiridis looks forward to bringing Greek Belly to street events such as Taste of SoMo in downtown Springfield in October, Artsfest in May and Cider Days in September on Historic Walnut Street.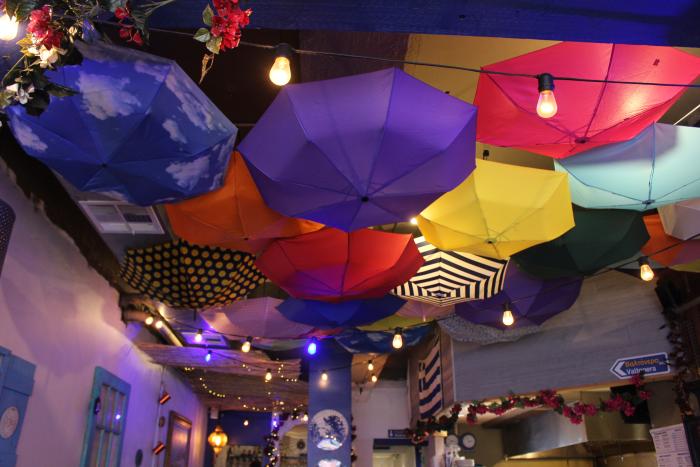 Since opening on July 5, 2018, the business has been growing. The first few years were spent getting the name out. When the pandemic hit in 2020, Greek Belly's business completely changed. 
"When the pandemic happened it was really important that we started getting our online ordering system up on our website," said Tsahiridis. "I think that changed everything." 
After that, business was booming. Tsahiridis said he had to start adapting recipes to make quadruple batches of everything just to keep up.
One of the most popular events at the restaurant is Greek Nights. Greek Belly hosts "My. Big. Fat. Greek. Night." events every few months at the restaurant. During the day, patrons can enjoy unique lunch deals and a few specialty items, such as moussaka, for the occasion. At night, the party really begins. The restaurant offers a special dinner menu along with Greek dancing, breaking of plates, and live entertainment featuring a belly dancer.
Tsahiridis said they already have reservations for Greek Night in June, which is three months away.
"I might have to start doing them more often since they fill up so quickly," he said.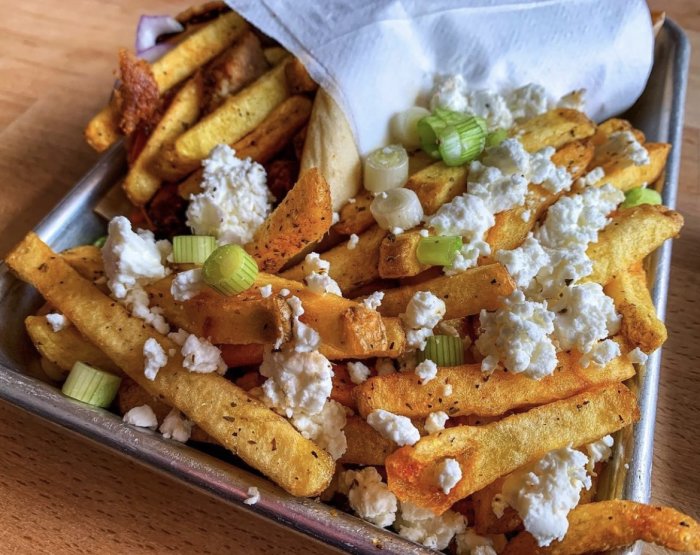 Feta Fries at Greek Belly, photo by Billy Dove
During lunch or dinnertime, customers can enjoy dishes such as Greek salads, authentic gyros made with chicken or pork, lamb skewers, baklava, and of course, locally famous feta fries.
Greek Belly is open 11 a.m.-9 p.m. Monday-Thursday and 11 a.m.-10 p.m. Friday-Saturday at 320 E. Walnut St. See Greek Belly's listing on our website or visit https://www.greekbelly.com/ for more information.