The Springfield Sports Commission is increasing awareness of amateur sports through awards, events, and more.
Amateur sports are a significant part of the local tourism industry, which has an economic impact of $918 million annually and employs about 21,000 people in Greene County.
Sports Commission Awards
Nearly 50 high school athletes received awards at the 11th Annual Sports Commission Awards on June 20 at Ozark Empire Fairgrounds.  For the 11th consecutive year, Elliott Lodging served as the title sponsor of the event. The event was produced in partnership with the Missouri Sports Hall of Fame, and the 2023 Sports Commission Awards event was the fifth consecutive year of collaboration with the Hall of Fame.
There were 235 students honored at the awards ceremony with over 900 people attending. The Sports Commission also presented The Sports Commission Award to Mediacom in recognition of outstanding coverage of High School sports in the region. 
Check out the event program and a complete list of winners in each category here.
Mediacom produced the awards event, which airs here. 
Mini-Golf Championship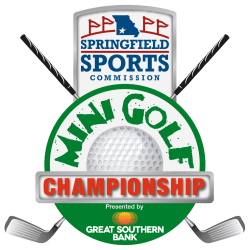 Mark your calendar for Sept. 18 for the largest mini golf championship and fundraiser in the area!
Last year, 250 people participated in the Springfield Sports Commission Mini Golf Championship, presented by Great Southern Bank. 
Hole sponsorships are still available. 
Learn more and register your team today here. 
Sporting Events 
Upcoming events booked by the Sports Commission: 
Aug. 5 - Special Olympics Regional Softball Championship
Aug. 25-27 - USA Pickleball Ambassador Sector Retreat