No matter how old your kids are, Springfield has activities for kids spanning all ages. Check out some of Springfield's top activities you can do with kids.
Wonders of Wildlife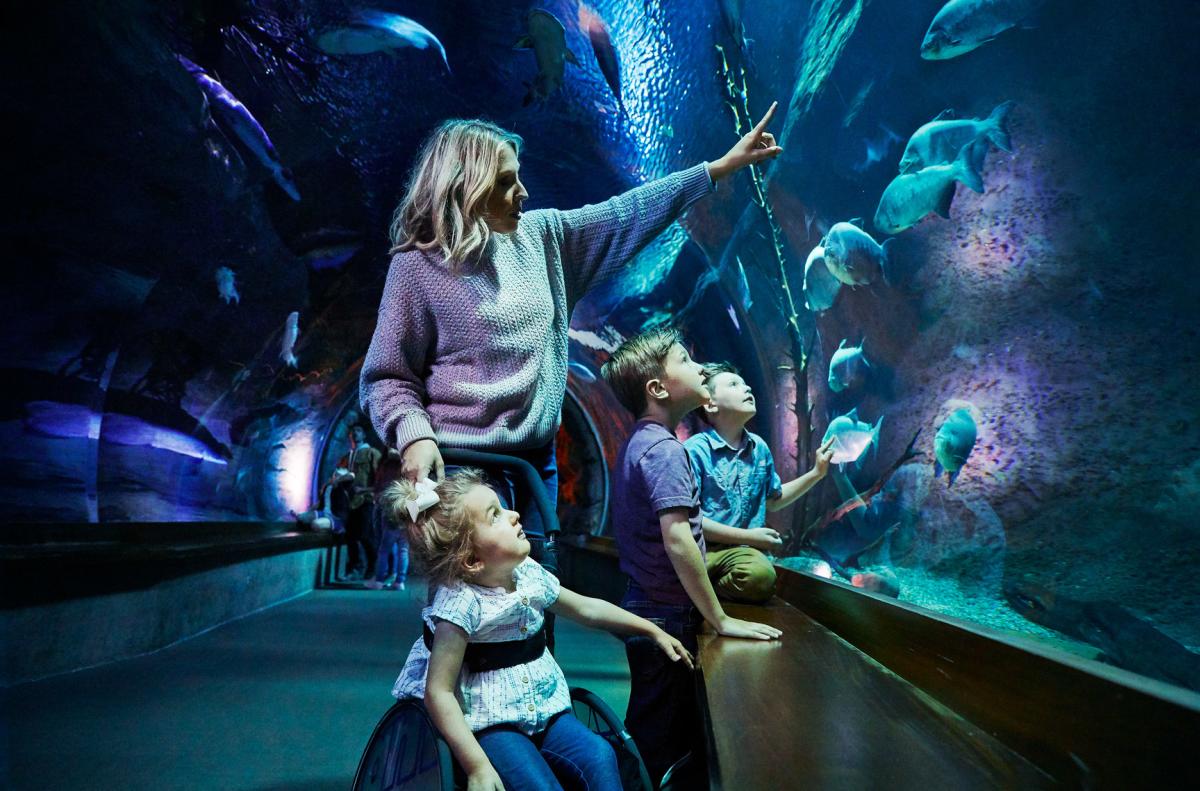 Prepare to spend up to four hours exploring Wonders of Wildlife National Museum & Aquarium. Voted America's Best Aquarium and Best New Attraction in "USA Today" reader polls, the immersive aquarium has more than 35,000 live fish, mammals, reptiles, amphibians, and birds. The wildlife galleries bring visitors eye-to-eye with the greatest collection of record-setting game animals ever assembled. See all kinds of aquarium life from sea turtles to sharks and albino alligators. For tired explorers, there are many rest stops along the way for snacks and bathroom breaks.
Address: 500 W. Sunshine St., Springfield
Itty Bitty City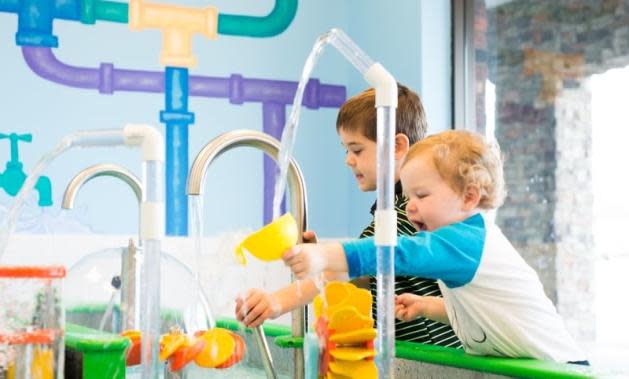 For some indoor fun with little ones, Itty Bitty City is the perfect place for hours of educational, hands-on play. Let your kids roam in a miniature city complete with a fire station, grocery store, zoo and more created to inspire make-believe play.
Address: 3640 S. Campbell Ave., Springfield
Fantastic Caverns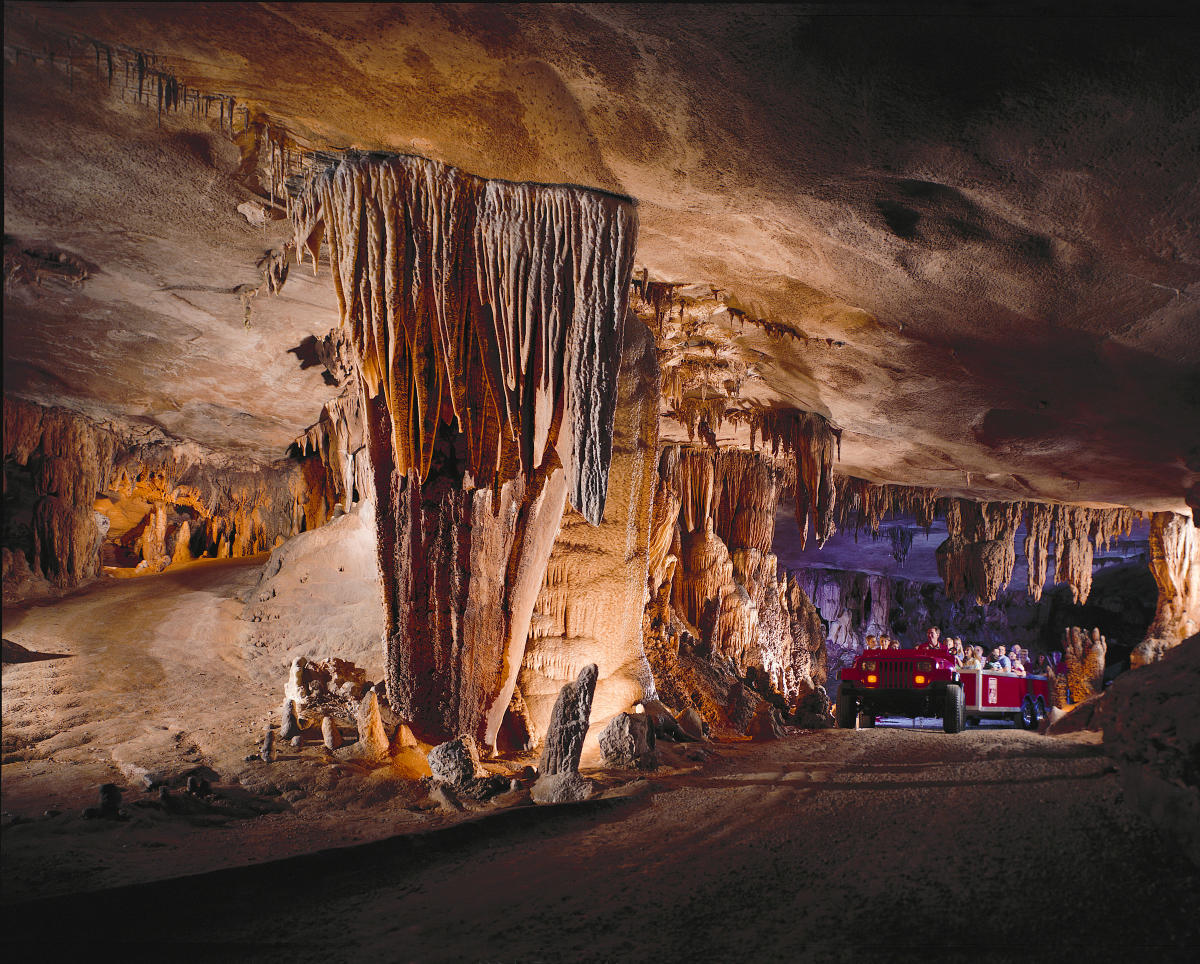 Sit down for your tour through the only ride-thru cave in America, Fantastic Caverns. A 55-minute guided tour follows an ancient underground riverbed filled with massive formations. Learn about the cave's history dating back to its discovery in 1862. Fantastic Caverns is a great cave tour for people with limited mobility, people who use wheelchairs, children and even pets. The cave stays a comfortable 60° year-round and is open 362 days a year.
Address: 4872 N. Farm Rd. 125, Springfield
Dickerson Park Zoo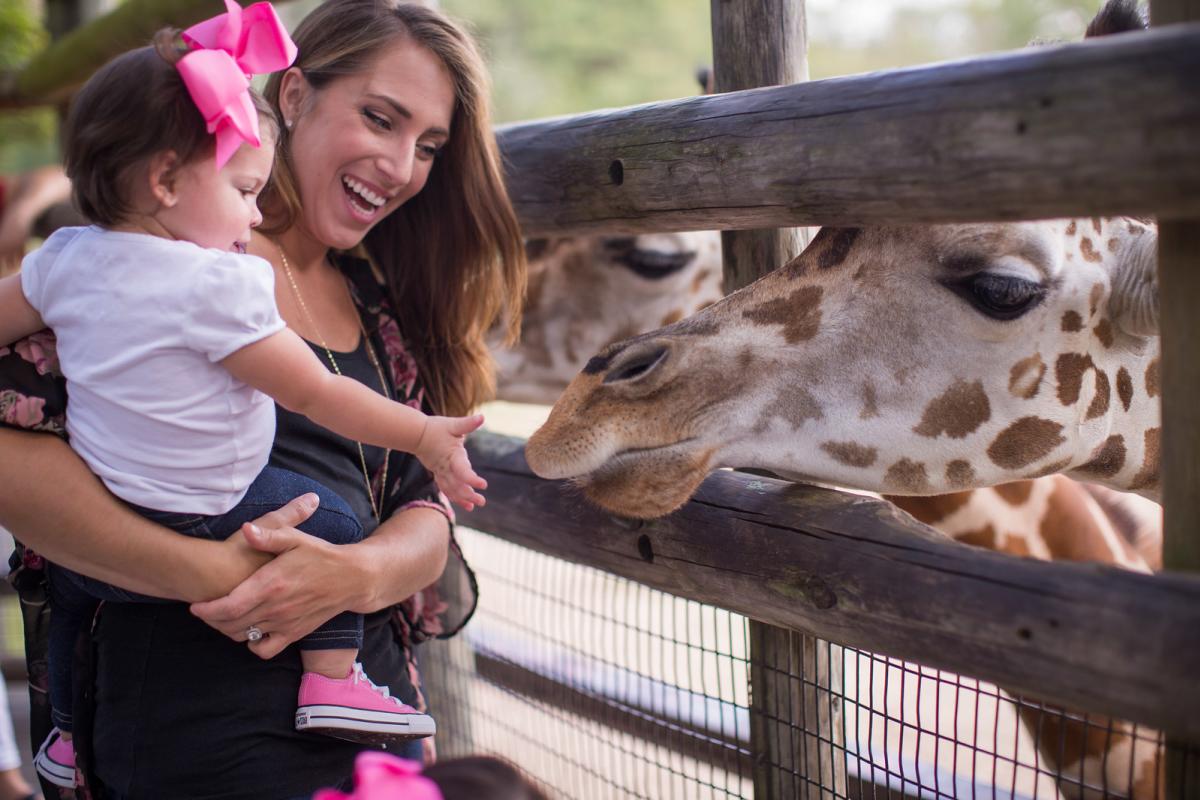 Take a stroll through Dickerson Park Zoo to see more than 500 animals. The zoo is a self-guided walking tour you can explore at your own pace with a wide variety of animal exhibits. Kids can explore the reptile house, feed the giraffes, take some pictures in front of various murals and attend special events for more hours of fun. There's even a miniature train ride, a gift shop, playground and cafe for snacks.
Address: 1401 W. Norton Rd., Springfield
Wild Animal Safari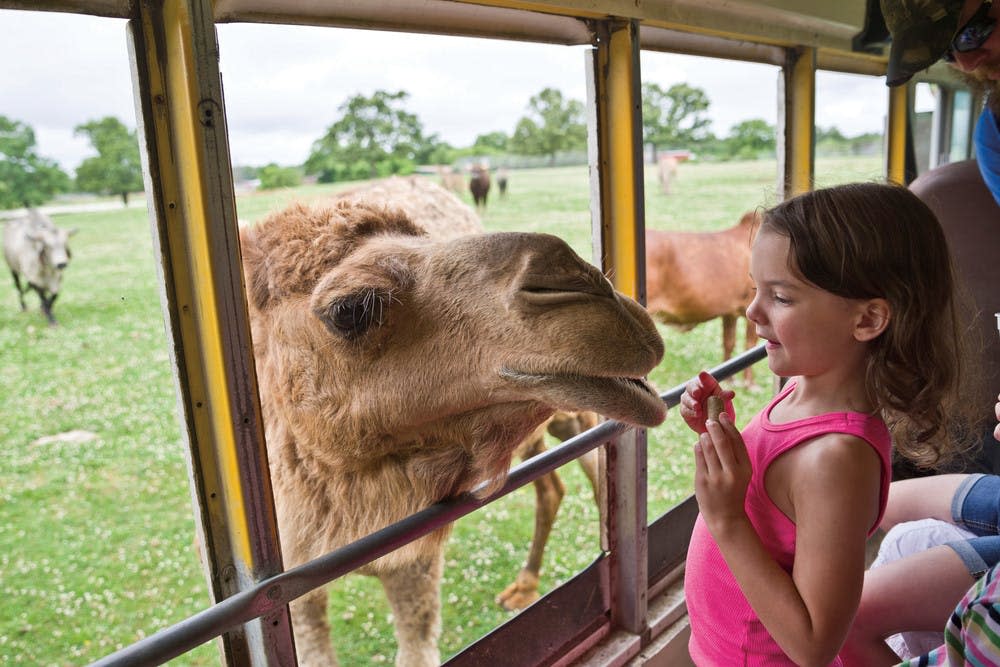 For up-close encounters with animals, Wild Animal Safari includes a small walk-through zoo featuring a petting area, monkeys, a giraffe and other creatures along with a reptile house. The attraction has a ride-through tour where patrons can see - and feed - dozens of animals and learn about them from a well-versed tour guide. For another option, you can drive through the park in your own vehicle.
Address: 124 Jungle Rd., Strafford
Andy B's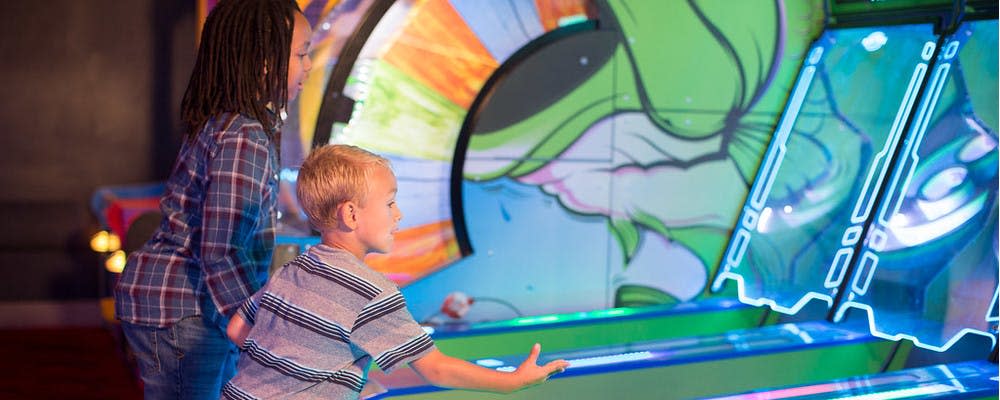 For an afternoon of fun, Andy B's has 21 lanes of traditional bowling, 10 VIB (Very Important Bowler) bowling lanes, an underground laser tag arena, and a large arcade game room to play the most cutting-edge arcade games around. Grab snacks and drinks from the full-service restaurant, or take advantage of lane-side service.
Address: 1127 E. Battlefield Rd, Springfield
Springfield Sculpture Walk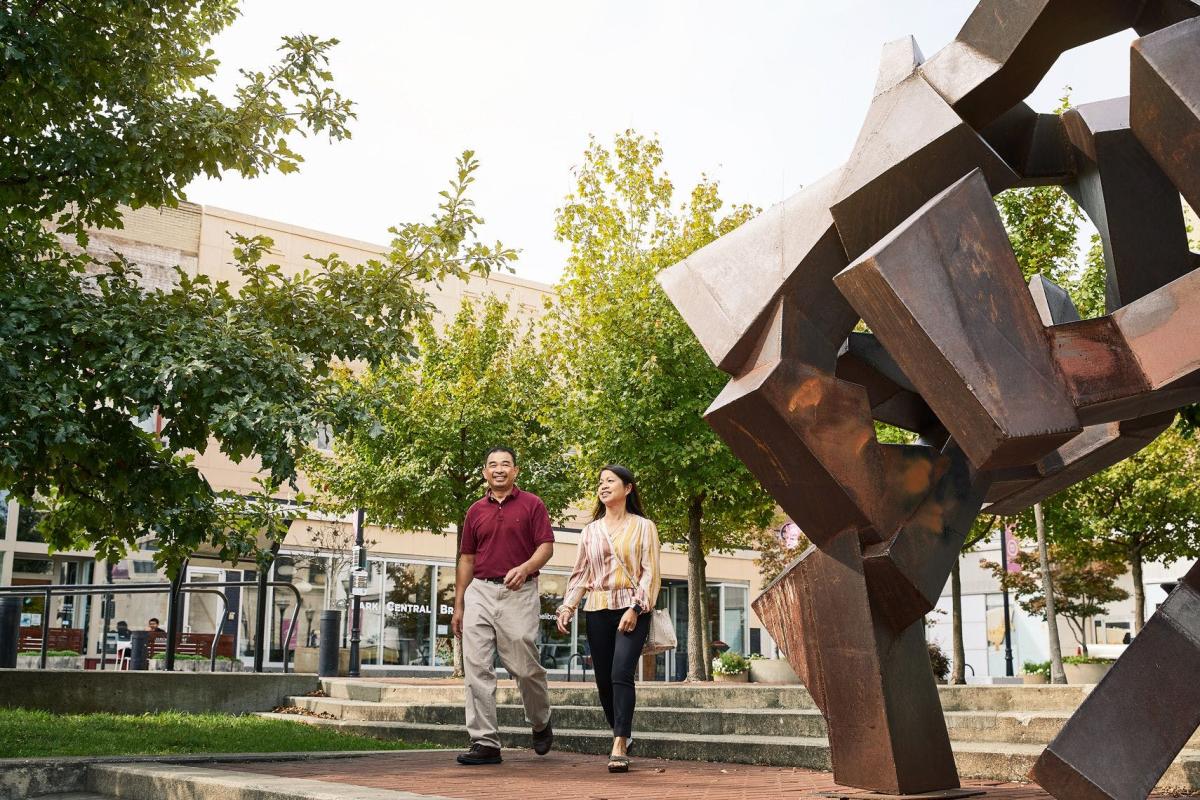 Known as the museum without walls, the Springfield Sculpture Walk is Springfield's outdoor sculpture museum located in downtown Springfield. Families can blow off some energy and walk through downtown to find and view the rotating sculpture collection that acquires new pieces every year.
Address: Downtown Springfield.
Urban Air Adventure Park
Urban Air is Springfield's newest adventure park filled with enough entertainment to keep you and your kids busy the whole afternoon. Climb your way through the ropes course or take a trip down the Sky Rider Coaster. Jump on trampolines and play in the E-Sports area with all your friends. Need a break? No problem. The cafe can service all your food and drink needs.
Address: 2825 S. Glenstone Ave., Springfield
History Museum On The Square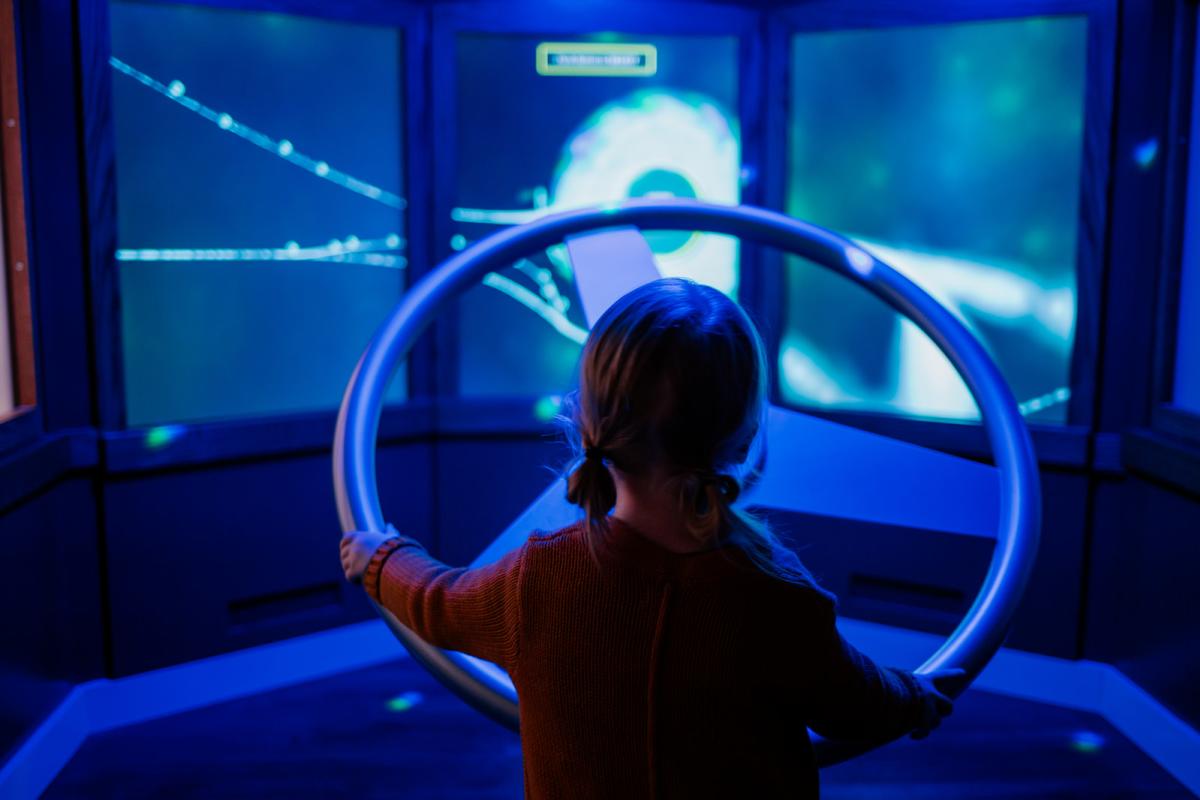 Voted the best new attraction in the nation in a "USA Today" readers' poll, the History Museum on the Square is where you'll learn about the history of the Ozarks and the third-largest city in Missouri. Kids will love all the interactive exhibits and grown-ups will enjoy the fascinating displays that explore famous incidents of the past, how the city has developed, famous Springfieldians and more. If you're a Route 66 enthusiast, be sure to spend time in the exhibit about the famous highway that takes up a large portion of the third floor.
Address: 154 Park Central Square, Springfield
Air & Military Museum of the Ozarks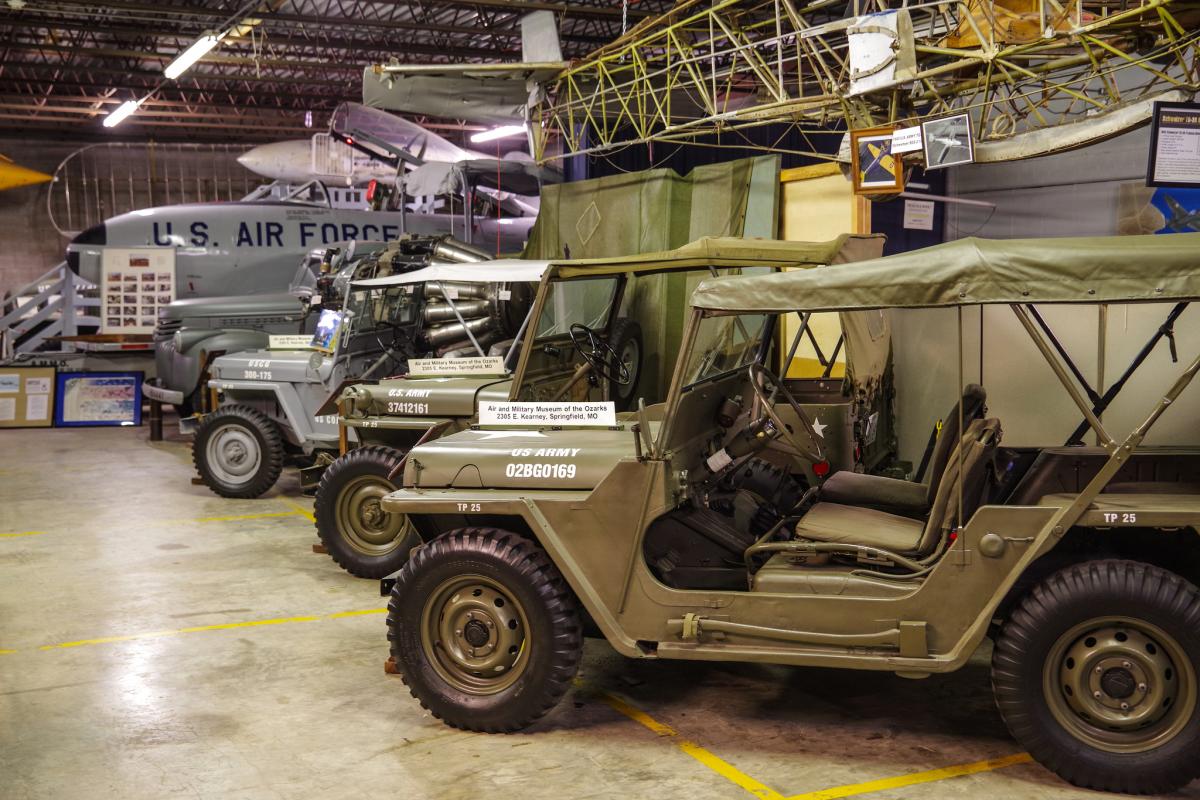 The Air & Military Museum of the Ozarks is a hands-on museum that preserves military history and honors America's veterans. Take an imaginary flight in a real Cobra helicopter, see restored vintage military equipment and even have a personalized dog tag made.
Address: 2305 E. Kearney St., Springfield
Springfield Little Theatre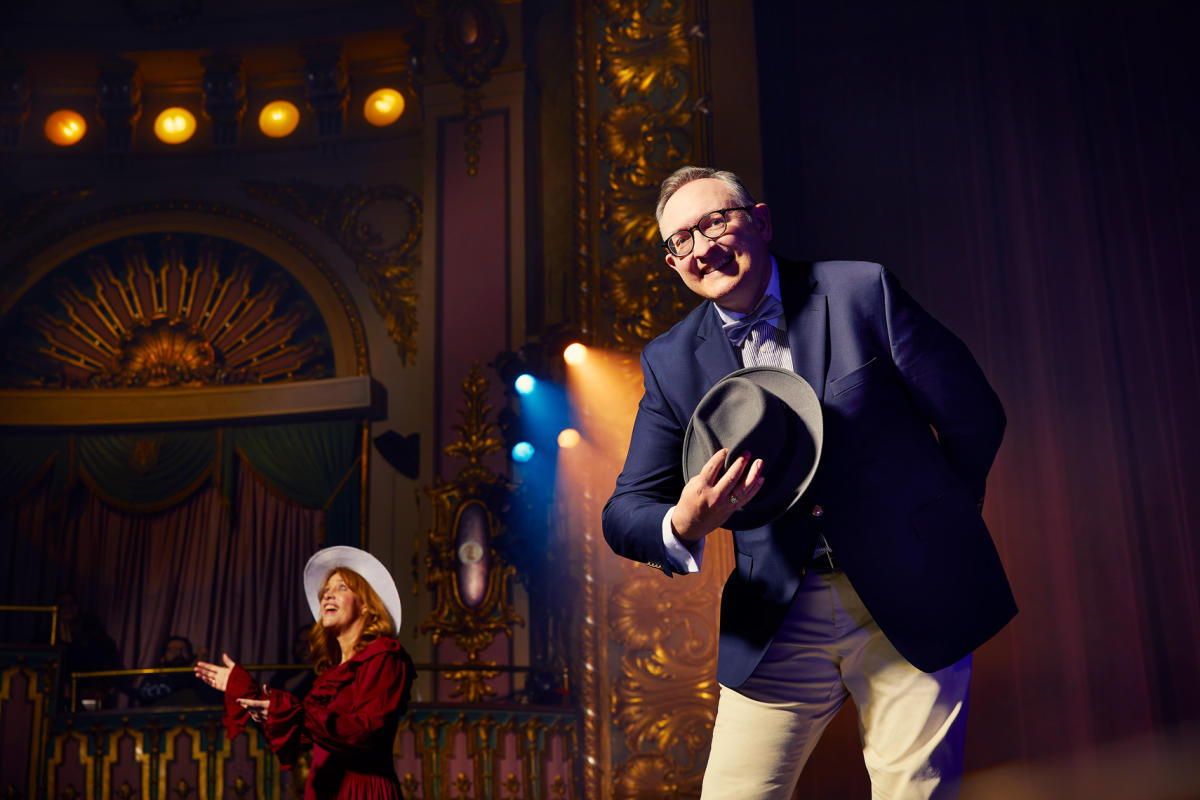 If you love live shows and performances, your kids will love the Springfield Little Theatre. Springfield Little Theatre puts on a variety of shows for kids by kids and community members. See theatre productions like "Willy Wonka Jr.", "The Sound Of Music", "Matilda", "Cinderella" and others that are perfect for the whole family. 
Address: 311 E. Walnut St., Springfield
The Discovery Center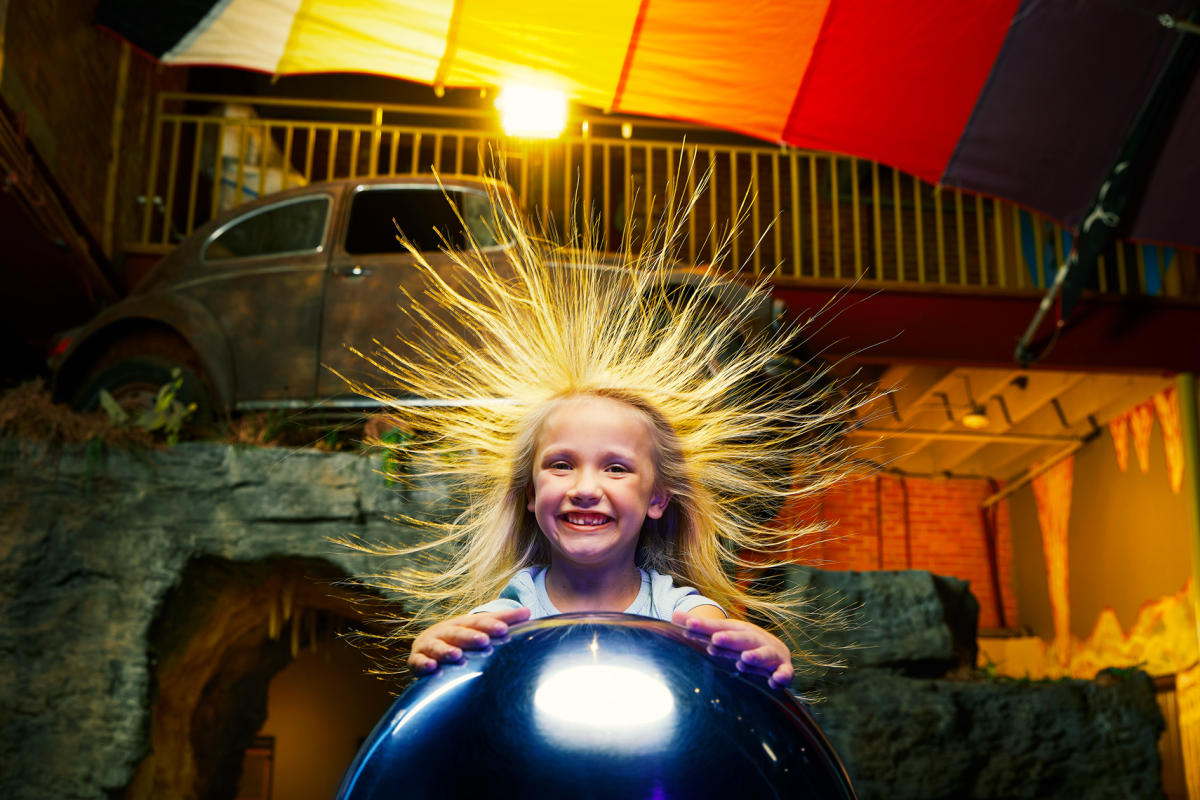 Have your kids learn while having fun at The Discovery Center, an interactive hands-on science center for all ages. Imagine, create, have fun and learn with hundreds of exhibits that explore physics, chemistry, energy, health and culture all in an environmentally-friendly building, the first LEED Gold Certified building in southwest Missouri. Explore galleries and exhibits such as HighWire Bike, BodyWorks, Discovery Town and Energy Exchange.
Address: 438 E. St. Louis St., Springfield
The War Zone
Get your heart pumping with a blaster war at The War Zone. Battle it out with your family at Missouri's only nerf arena. Choose from over 30 weapons from the arsenal wall and challenge your opponents to an all-out war. Hide, hunt and eliminate the enemy team to win the round. 
Address: 305 W. Walnut Lawn St., Springfield
Branson Zipline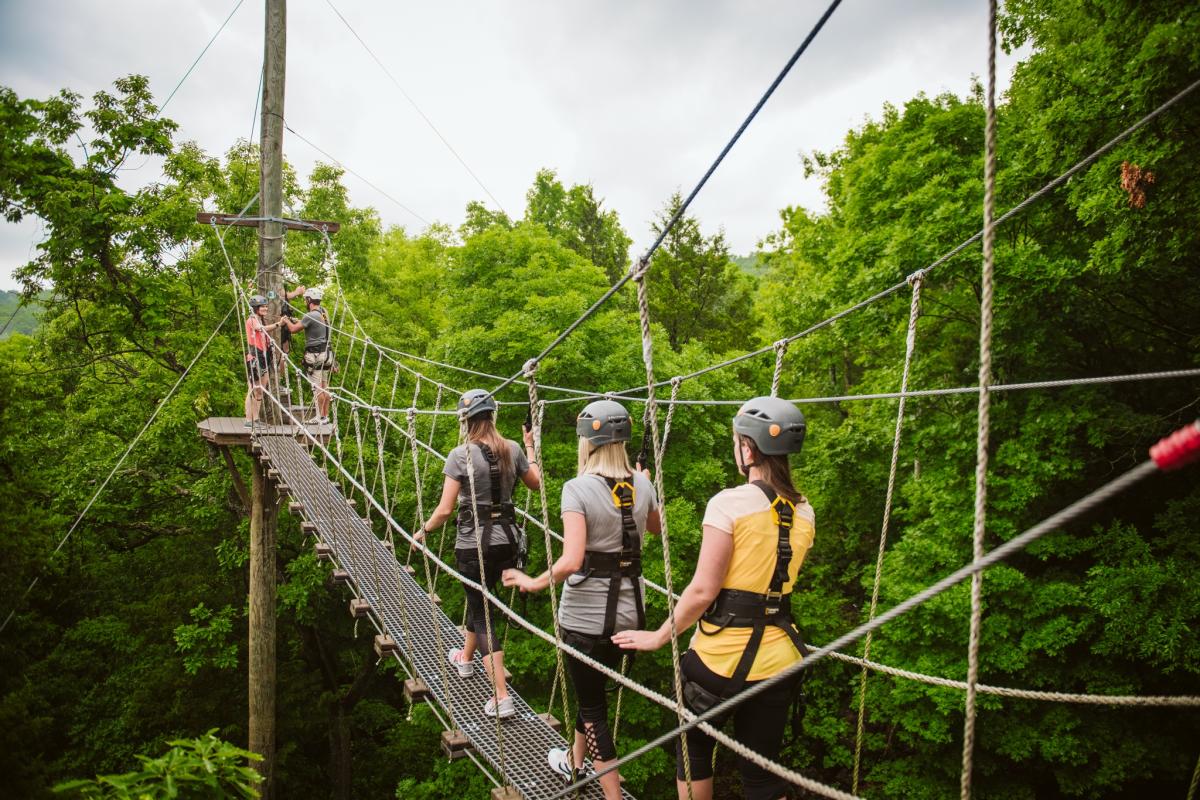 Fly through the Ozarks at Branson Zipline, a zipline course with several different lines to fly down and 10 suspension bridges. For a heart-stopping experience, test your braveness at the 40-foot and 100-foot free-fall jumps. 
For a more chill experience, plunge to the finish line at the Snowflex Park at Wolfe Mountain. The 400- by 60-feet Snowflex® tubing slope is designed to give maximum thrills to people of all ages, all while taking in the beautiful scenery and hills on the outskirts of Branson, Missouri.
Address: 2339 US-65, Walnut Shade
World's Largest Fork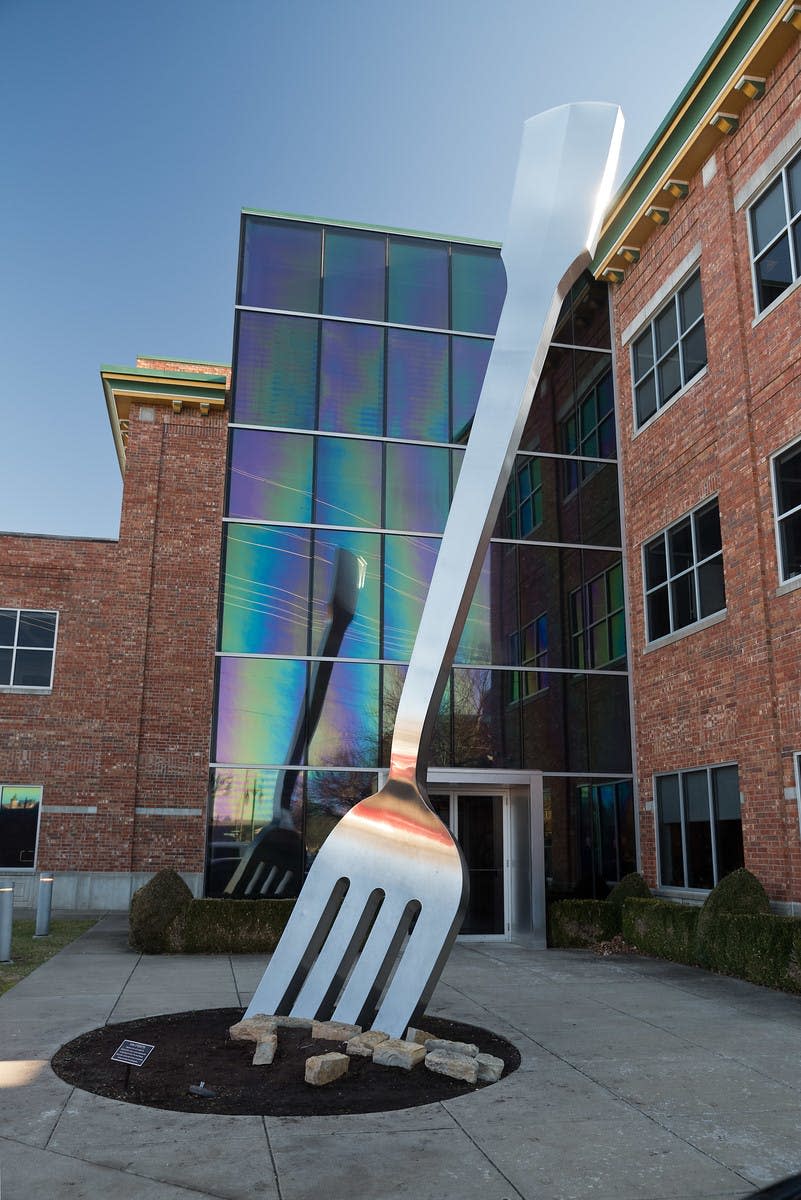 You can't leave Springfield without a trip to the fork! Nestled in the hidden pockets of Springfield, Missouri, sits a polished stainless steel fork that's 35 feet tall and weighs approximately 11 tons. The fork was originally designed in 1990 by Noble & Associates advertising agency for a restaurant on South Glenstone Avenue. After the restaurant closed, the giant utensil was moved to Noble & Associates for its new permanent home adjacent to the Food Network building. While not immediately visible from the street, it's a fun and quirky stop to make with the family for a fun photo op.
Address: 2215 W. Chesterfield St. Springfield