State Representative Brad Hudson was appointed to serve on the Missouri Tourism Commission.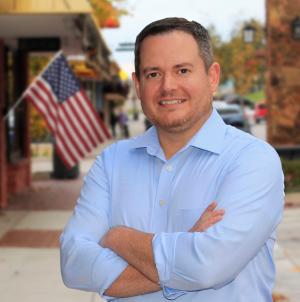 Hudson's home district, House District 138, includes Stone, Christian and Taney counties.
The commission, which falls under the State's Department of Economic Development, determines matters relating to policy and administration of tourism promotion, thus creating jobs, additional payroll, tax revenue, and economic development for the State of Missouri. As a member of the commission, Hudson joins Lt. Gov. Mike Kehoe, Rep. Richard Brown, Sen. John Rizzo, and Sen. Lincoln Hough and five citizens to make up the body.
"This is truly an exciting opportunity to work with other members of the Commission to help ensure that this vital industry that so many business owners, employees, and families depend on continues to thrive," Rep. Hudson, R- Cape Fair, said. "To be appointed to any statewide commission is an honor, and for it to be one that dovetails so well with the needs of the district I represent is something I especially appreciate."
Tourism has been a key focal point for Hudson throughout his time in the Missouri General Assembly, as he has served as the chair of the House Special Committee on Tourism and was recognized as a Freshman Legislator of the Year for his work in that field.
Tourism continues to rank as one of the most important revenue and job-producing industries in the state. Comprised of a diverse group of businesses in every county in the state, the travel industry has a broad footprint in Missouri.
The money visitors spend boosts revenue at businesses, which employ Missouri residents. State and local governments benefit from travel as well. State government collects taxes on the gross receipts of businesses operating in the state as well as sales and use taxes levied on the sale of goods and services to travelers. Local governments also collect sales and use taxes generated by traveler purchases.