The CVB board of directors on June 21 approved a plan to close the Tourist Information Center at 3315 E. Battlefield Road on Oct. 31. The center has been open since April 1990.
The decision was made because of increased operating costs and declining traffic counts at the center and increasing use of the bureau's website and mobile app along with other information sources visitors are using instead of stopping at tourist information centers when they travel.
The center is operating at a loss of about $100,000 annually with a cost of more than $6 per person who enters the building. When the center was operating at its peak in the 1990s, cost was about $1 per person.  Money saved by closing the center will be dedicated to marketing efforts that bring more people to the city.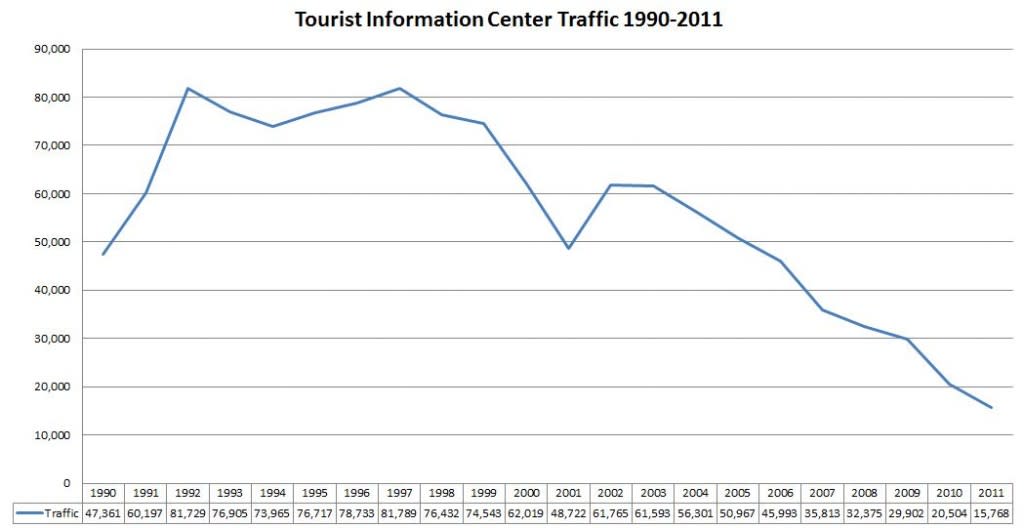 This does not mean tourism is down in Springfield. Travel, in fact, is up and continues to grow. It just means people are getting travel information from other sources, making operation of three tourist information centers unnecessary.
The bureau will continue operating information centers at 815 E. St. Louis St. and at the Springfield-Branson National Airport.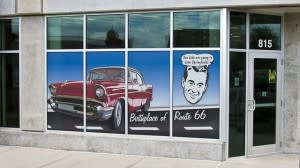 The downtown information center is being remodeled to a Route 66 theme. The first stage of that project is underway with window wraps being installed. The first wraps were put up this week on the southwest windows and the remainder will be installed on the south windows beginning Tuesday.
For more information, call the CVB at 881-5300.