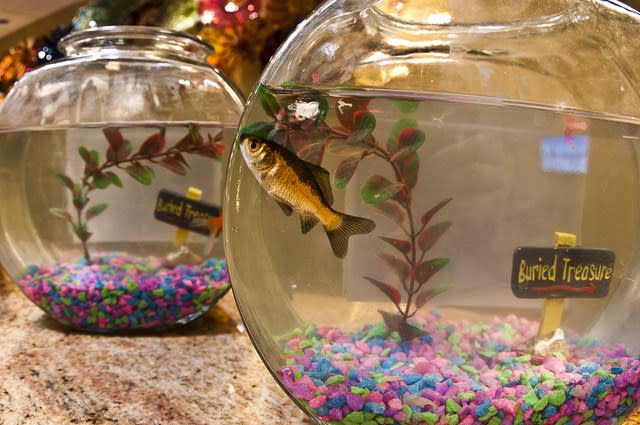 When University Plaza Hotel & Convention Center added goldfish as a guest amenity, the hotel found itself swimming in media attention.
After the Convention & Visitors Bureau public relations staff distributed a news release and photo about the program, the story was featured or mentioned by local media, trade journals, bloggers and other media.
Congratulations to the hotel on the positive publicity!
Here are some of the stories:
Local tourism-related businesses are encouraged to submit news to the CVB at news@springfieldmo.org. Your information is useful for the bureau's public relations programs designed to promote the city as a travel destination. Those programs include sending news releases to media, hosting press tours, posting on our blog, etc.