Experience Springfield's first Federal Register Historic District. Do the "C-Street Stroll" and catch the vide of this eclectic artisan, entertainment and unique shopping destination.
Springfield's Historic Commercial Street (C-Street) was the place to be 150 years ago when the railroad made its way to Springfield. It quickly became a bustling hub of railroad workers and locals who called the district home. Now, more than a century later, C-Street has once again come into its own — complete with local eateries, thriving businesses and can't-miss festivals. When locals and visitors do the "C-Street Stroll," you'll be amazed at the delicacies and small shops you'll find.
Eateries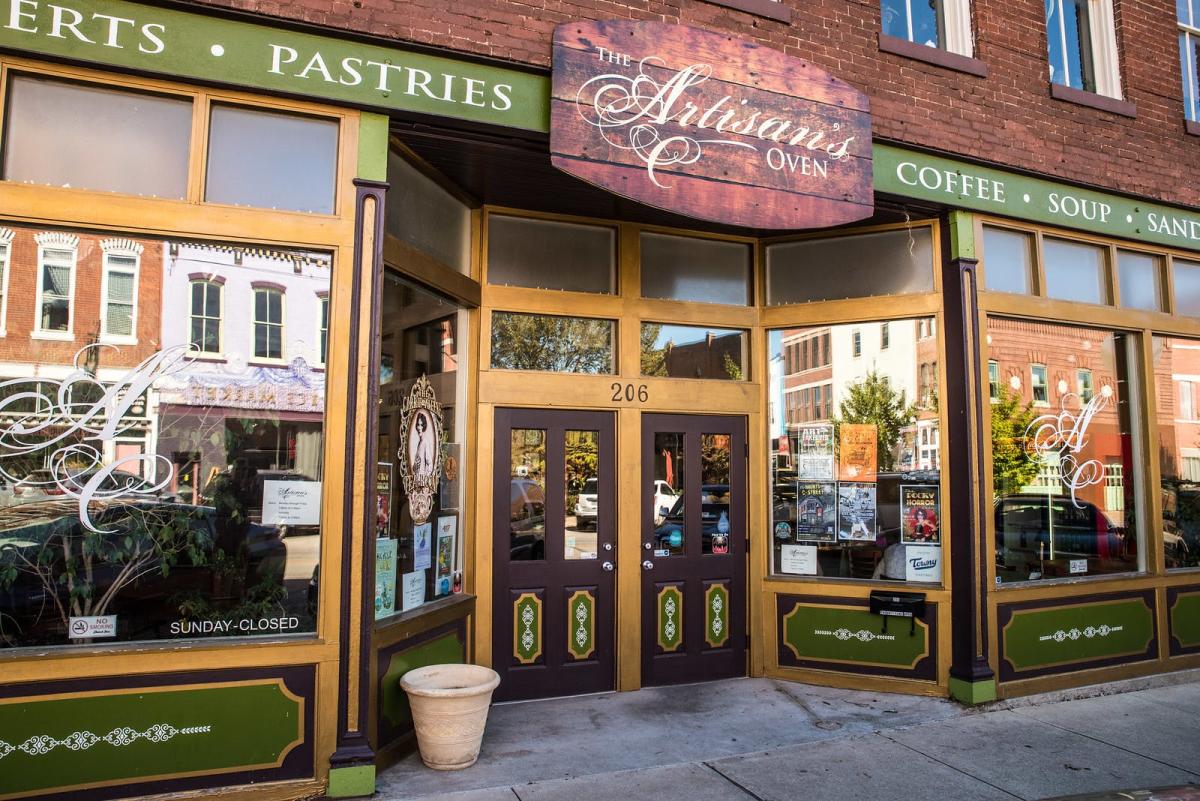 Artisan's Oven
When you stroll C-Street, you'll find dozens of restaurants, big and small, have set up shop on Springfield's most historic street with recipes and cuisine from all over the world. 
For Dutch cuisine, Van Gogh's Eeterie serves all-day breakfast and savory dutch pancakes that can be topped with house-made apple "stroop" syrup. 
Thin-crust pizza can be seen being made from the window at Pizza House, a small pizza shop decorated with vintage relics that's known for pizza that's been hitting taste buds since 1958.
International flair can be found at Cafe Cusco, which bills itself as a fun little cafe with recipes inspired by the healthy cuisine of Peru and the Andes mountains.
For freshly baked bread, The Artisan's Oven is a cozy bakery offering made-from-scratch delicacies and lunch items with freshly made ingredients and no preservatives.
When you step into Lindberg's Tavern, you'll be amazed at the history surrounding you. Housed in a 130-year-old building, locals and travellers can listen to live music while sipping on locally made brews.
Sweets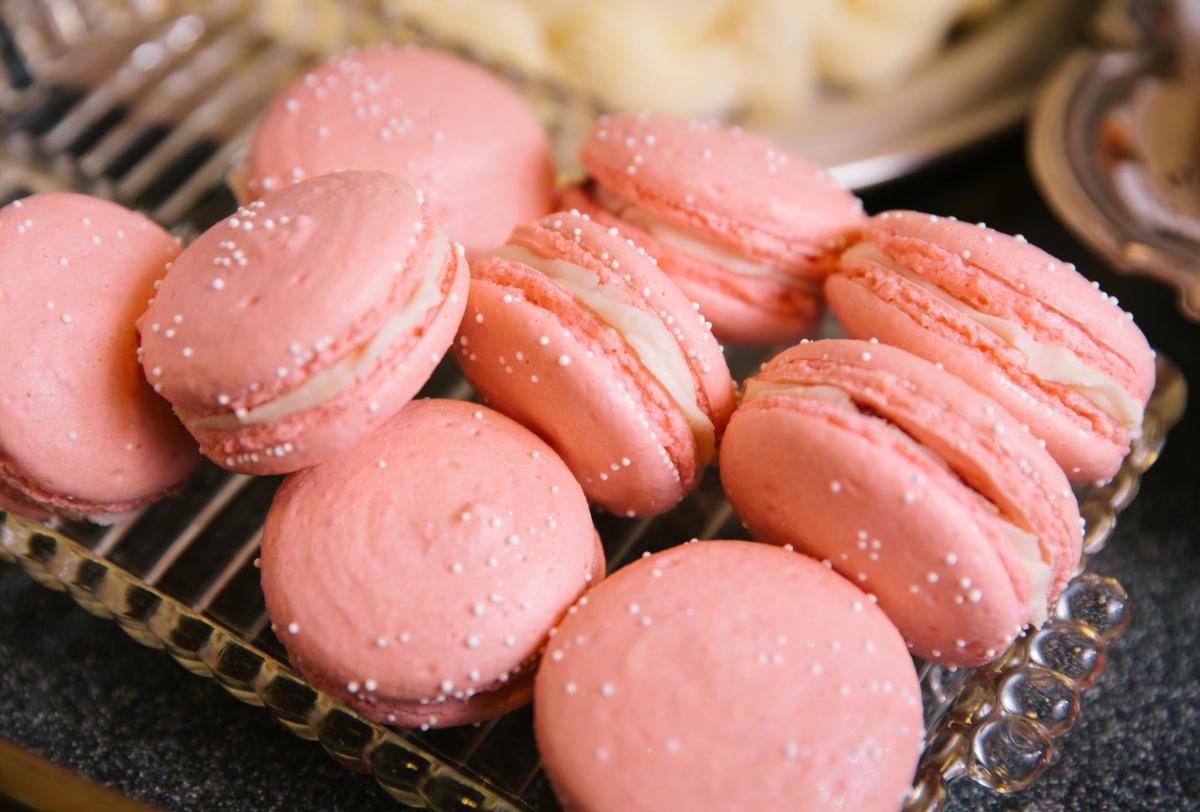 Gilmore's Sweets & Tea Room
No meal can be finished without a sweet dessert. Gilmore's Sweets & Tea Room houses beautiful desserts, including macarons, truffles, lemon bars, cookies, homemade ice cream, and the tallest cakes you've ever seen. 
If you smell chocolate wafting through the air, most likely you're getting a whiff of Springfield's famous small batch bean-to-bar chocolate manufacturer, Askinosie Chocolate. Tour the inside to see how dark chocolate bars are made from cocoa beans sourced directly from farmers around the world. It'll be hard to resist taking home one of their dozens of chocolate bar flavors.
Coffee & Tea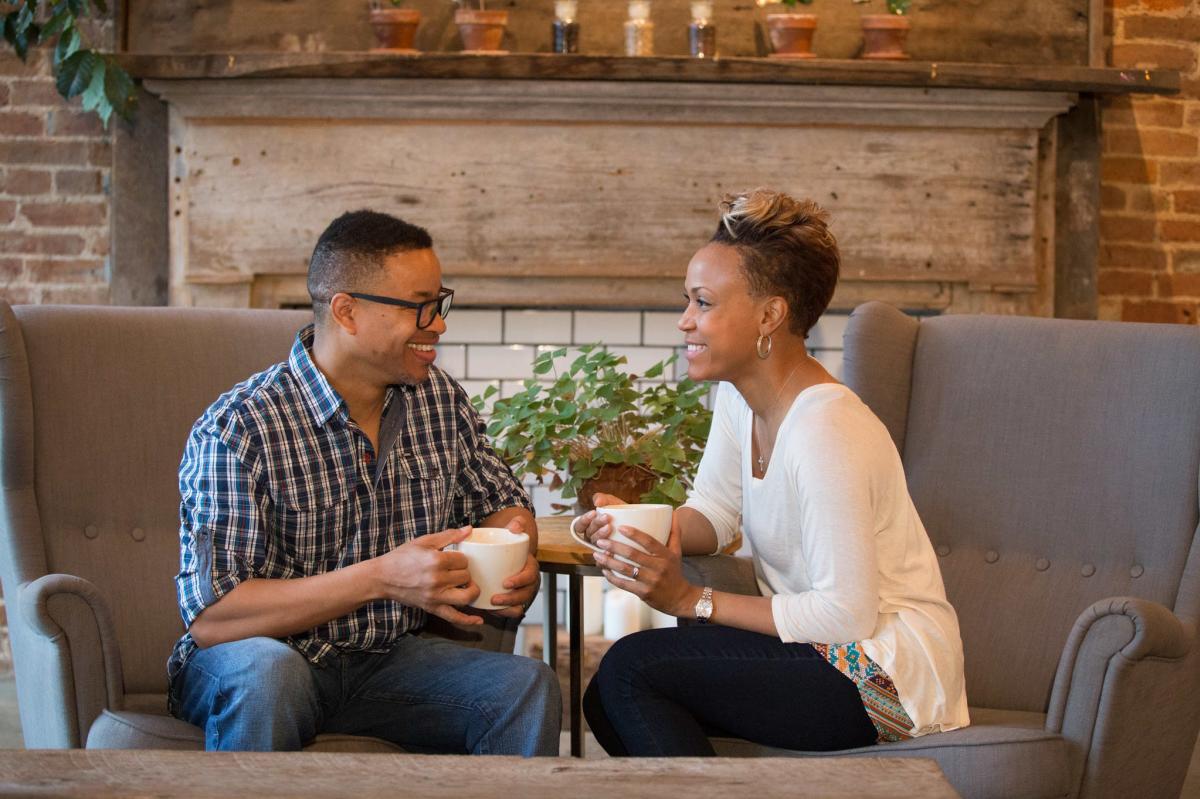 Eurasia Coffe & Tea
A morning on C-Street is well-spent with a visit to Big Momma's Coffee and Espresso Bar. You'll savor the excellent selection of coffee and espresso drinks as well as tasty sandwiches, soups and salads. 
If you prefer tea, you'll love Chabom Teas + Spices. Portuguese for "Good Tea," Chabom provides the finest loose-leaf teas, herbs and spices and works with some of the oldest tea importers into the United States. 
For an aesthetically pleasing atmosphere of exposed brick and white tile, Eurasia Coffee, Co. is the perfect place to set up camp for an afternoon study session or casual conversation with friends.
Shopping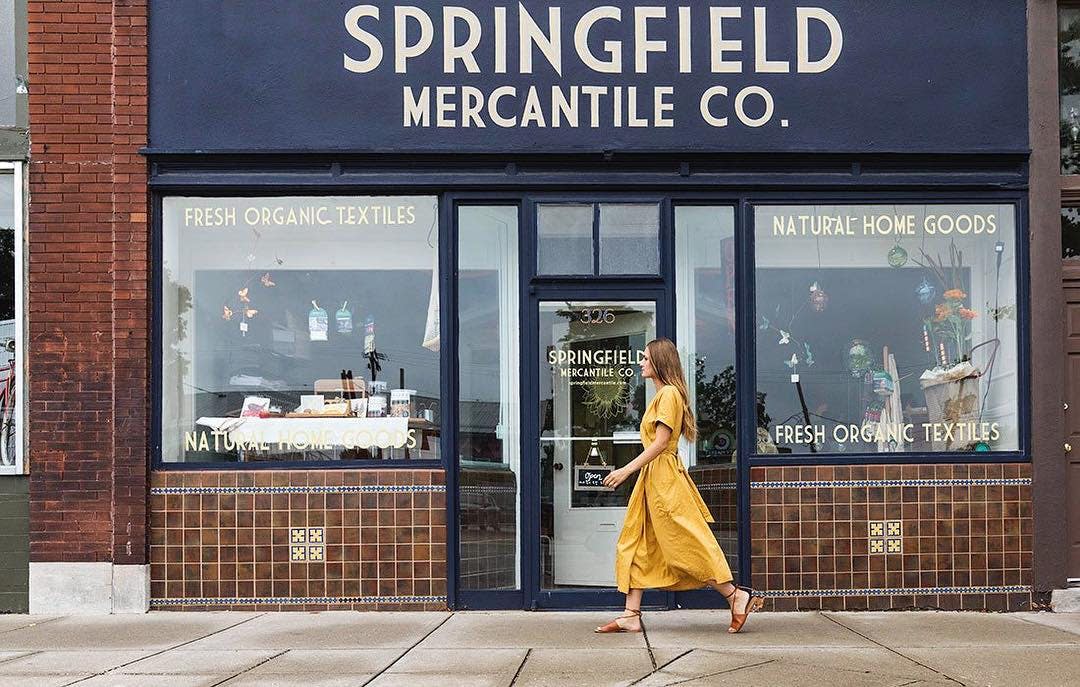 Photo courtesy of Springfield Mercantile
Every Thursday and Saturday year-round, head to the C-Street Farmers Market for local goodies such as produce, clothing, flowers and succulents homegrown and made by Springfield's farming community.
Shop sustainably at Springfield Mercantile, home to an array of home goods made from recycled wood, plastics, woven cloth and more that are perfect for gifts or a spot in your home.
Antique enthusiasts can roam and discover several antique stores, such as the upstairs rooms of Gilmore's Sweets & Tea Room, 417 Artifacts and others.
Museums & Event Spaces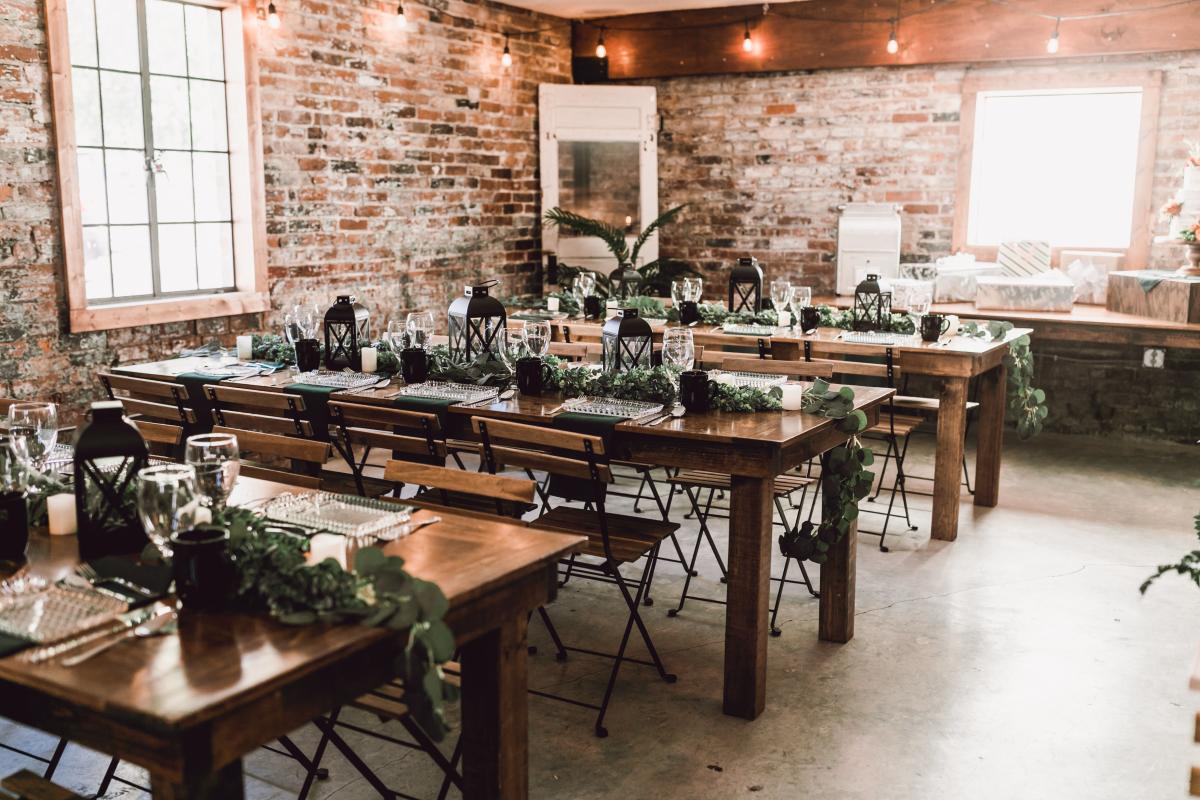 The Lightbox Collective, photo by Hannah Arnzen Photography
Nestled at the east end of C-Street is the History Of Hearing Museum, showcasing the era of the ear trumpet and ear horn to the modern age of remarkable hearing technology.
Cyclers can step into the wonders of Pedalers Bicycle Museum that showcases the incredible history of the first bicycles created in America to more modern bikes. Tours are open by appointment only.
Bathed in natural light, Lightbox Collective is an event space perfect for photographers who want to take advantage of the incredible lighting in this space. Visitors can attend classes, such as wellness events, Instagram photo opportunities, art classes and more. 
For the perfect wedding venue, meeting space, and event space all in one, the Savoy Ballroom lives in one of the most historic buildings in Springfield with beautiful hardwood floors and an outdoor patio space in back.