Not many cities allow you to dine around the world in a single day. Springfield has an already intricate food scene where you can feast upon pretty much any cuisine you desire. I've found some pretty incredible dishes I had no idea you could get in Springfield throughout my food-tasting journey. Here are a few that made my personal top five list.
Channa & aloo from Jamaican Patty Co.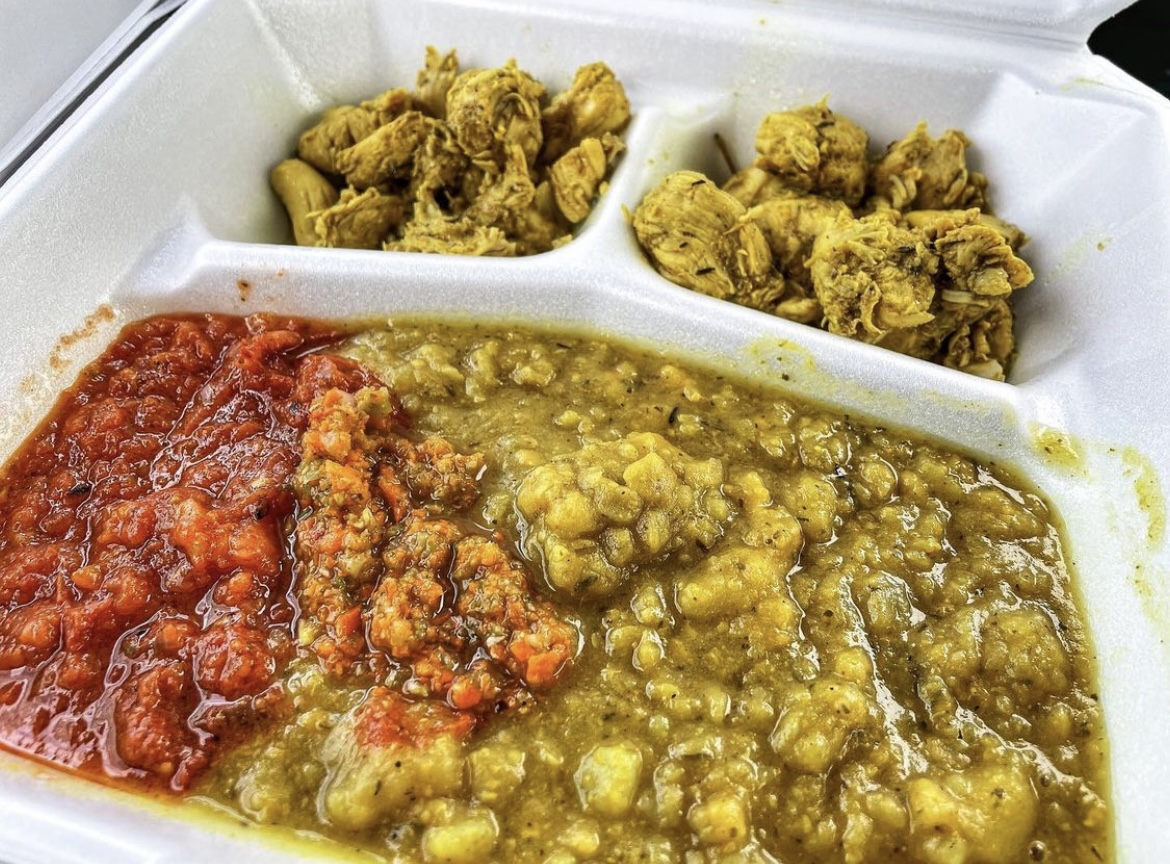 It's not often that you get the chance to try traditional Trinidadian food here in the 417. So, when I saw that Jamaican Patty Co., known for their delicious Jamaican-filled pasties, was offering Channa & aloo, I knew I had to try it! Channa & Aloo is a dish consisting of chickpeas (channa) and potatoes (aloo) simmered in a rich curry sauce. The dish's flavor is so fragrant and bold, I have never had anything like it! They served it with a side of roti which is a flatbread to dip with, and a side of tomato choko. Tomato choko is roasted tomatoes pureed with other veggies like peppers and onions. This is a must-try dish if you get the opportunity.
Address: 3439 S. Campbell Ave., Springfield
Chashu buns from Karai Ramen + Handroll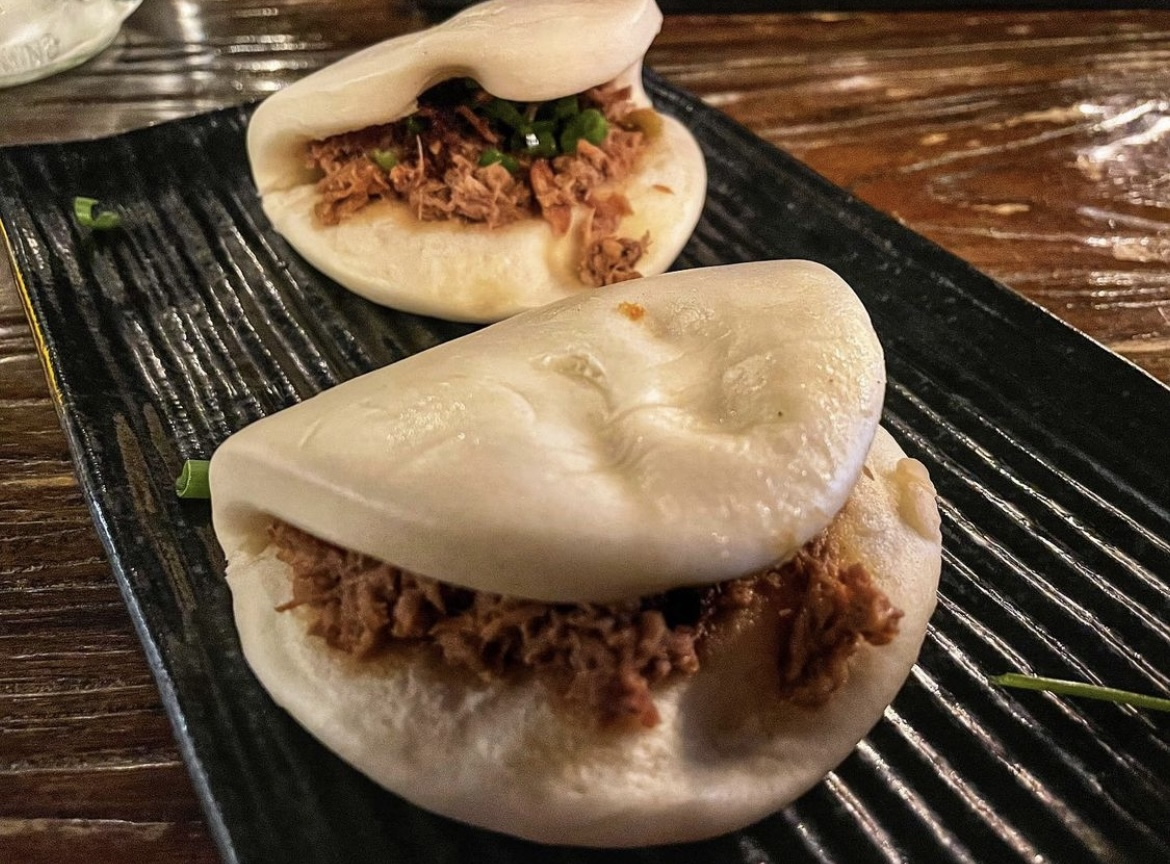 I have been on the hunt for steam buns in the 417 for more time than I like to admit. So, when I walked into Karai and saw a server walk by with a plate of soft, pillowy buns filled with pork, I knew my hunt was over. On the hot sandwich menu, you will find Chashu bun, 3 pcs for $7.95. Shredded pork topped with green onions nestled in the most perfectly made buns a person could dream about. The server told me a local bakery makes them just for the restaurant. Looks like I no longer must plan a drive to St. Louis or Kansas City for my Chashu bun fix, Karai has me covered!
Address: 640 W. Republic Rd. ste100, Springfield
Patacon burger from La Chiva Colombia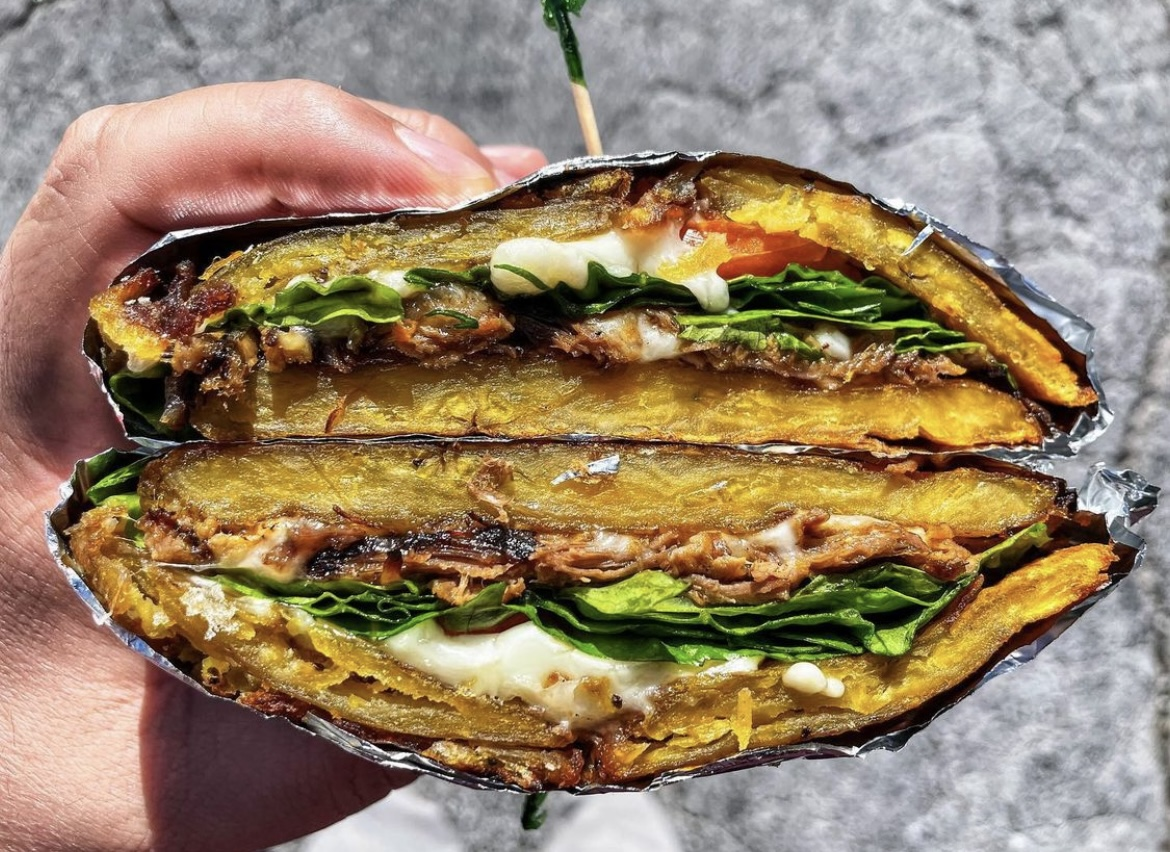 When you drive down St. Louis Street in Springfield, it is hard not to notice the large multicolored bus that sits at the Route 66 Food Truck Park. What is even harder to do, is ignore all the super tasty smells coming from this bus! La Chiva Columbiana's food truck is serving a burger that I never thought I would cross paths with. The patacon burger is a cheeseburger that instead of being served on a typical hamburger bun, it's served on plantains. Two smashed and fried plantains are used as the buns for this shredded beef burger, which is topped with lettuce, tomato, and melted cheese.
Address: 1530 E. St. Louis St., Springfield
German bread from Old Town European Market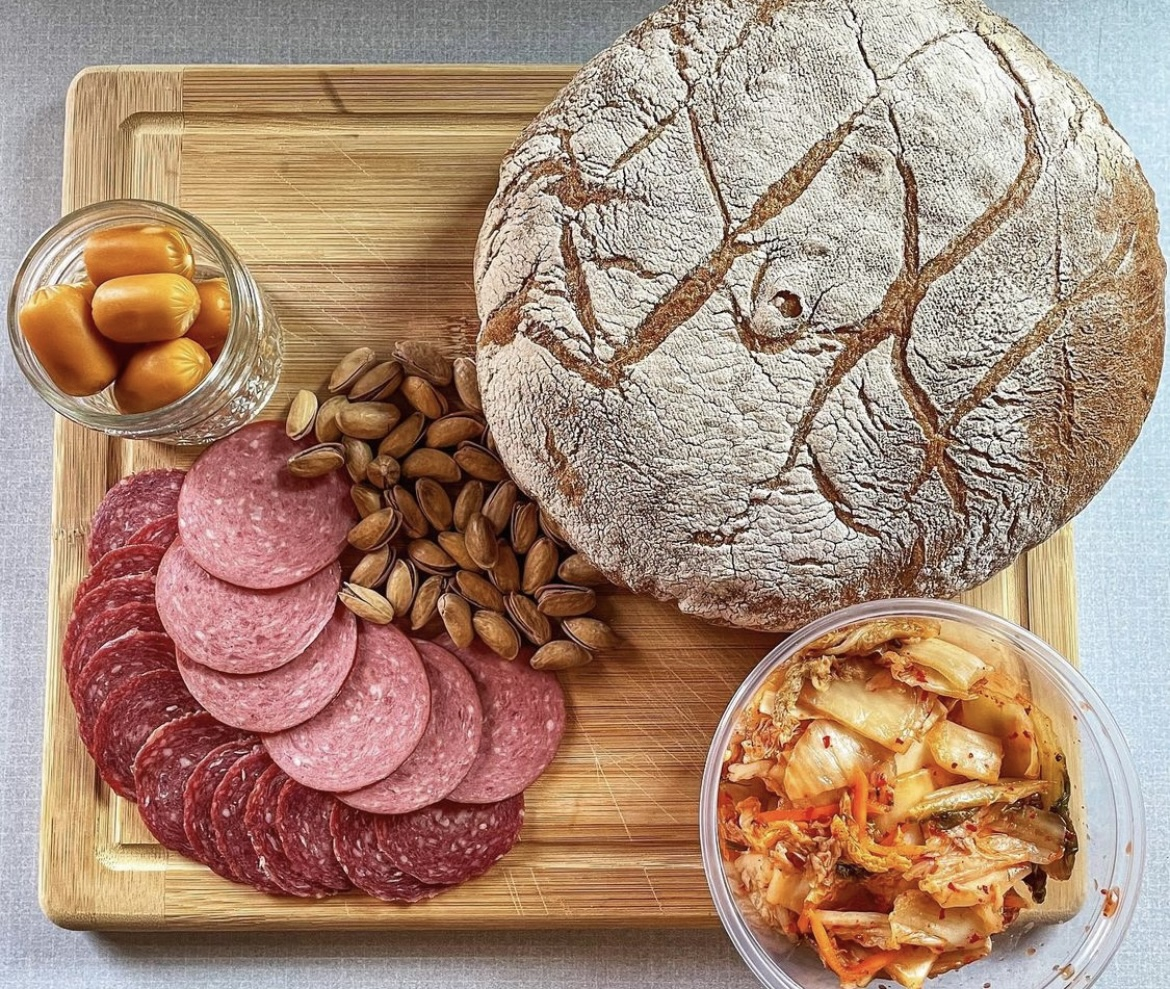 Nothing can really beat going to your favorite local bakery and picking up a warm loaf of fresh bread, am I right? Did you know that you can get fresh-baked German bread right here in Springfield? Old Town European Market is baking these delicious loaves of bread, fresh daily. Pair it with some of their hand-cut deli meats, cheese or even some of their homemade kimchi or sour cabbage for an excellent charcuterie board!
Address: 1257 E. Republic Rd., Springfield
Singapore Mei Fun from New Oriental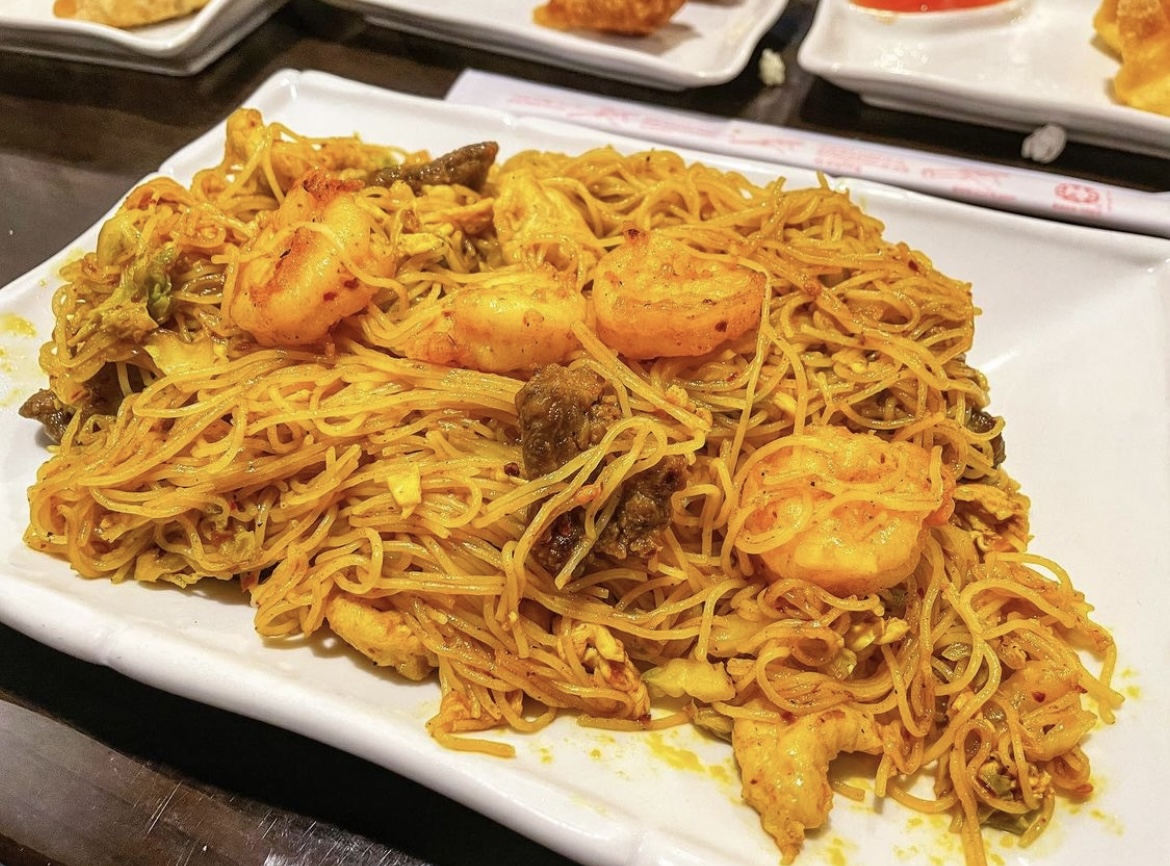 I was introduced to the restaurant New Oriental by my friend from Ozarks Live on Kolr 10, Joy Robertson. While recording on-site, she told me about this unique dish called Singapore Mei Fun. I had never heard of it in my 37 years of existence. Picture this: a large plate filled with rice noodles loaded with tender slices of beef, chicken, and shrimp, seasoned with oil and curry, which gives the dish the perfect amount of heat. The curry pairs wonderfully with the combinations of proteins mixed in with the noodles. If you aren't aware of the Singapore mei fun, consider this your invitation to order it next time you visit New Oriental!
Address: 550 E. Chestnut Expy., Springfield