To celebrate its 50th anniversary, Bass Pro Shops is hosting the World's Fishing Fair exclusively at the Bass Pro Shops here in Springfield. Here is everything you need to know about the event and why you should attend.
What Is The World's Fishing Fair?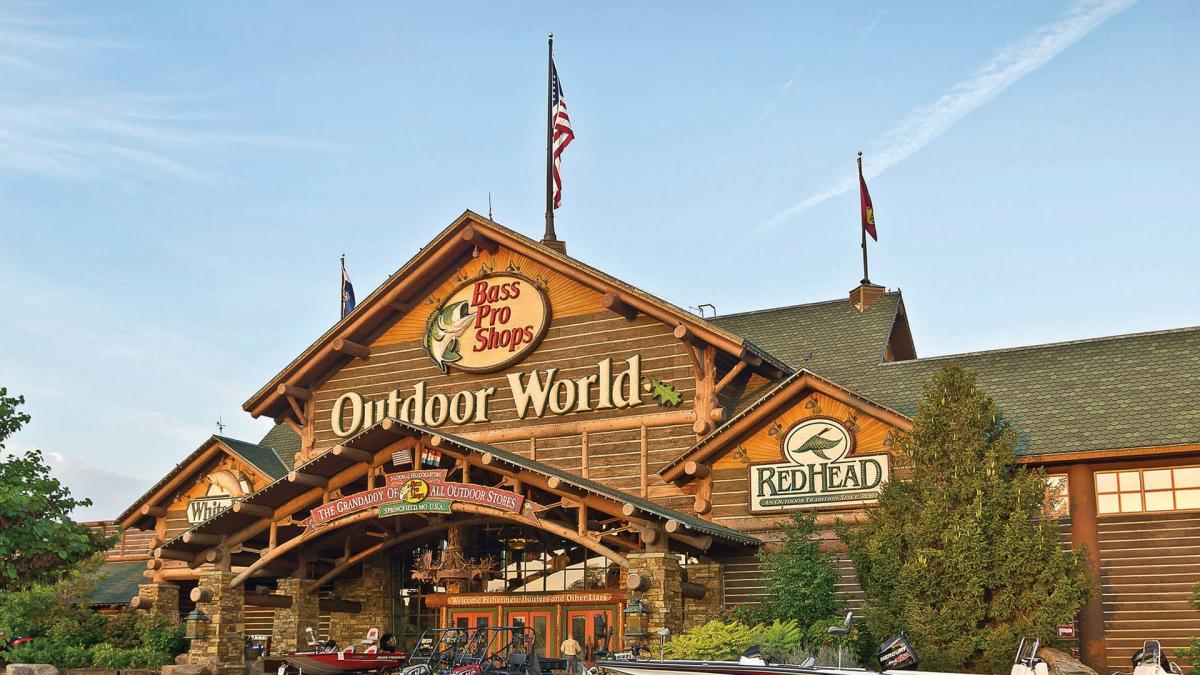 The World's Fishing Fair is a one-of-a-kind showcase of fishing, boating, conservation, and the great outdoors. The fair is a five-day celebration of fishing—and all of the people, products, stories, places, traditions and experiences that make the outdoors great. The fair will donate 50% of event admissions proceeds to support conservation.
When Is The World's Fishing Fair?
The World Fishing Fair will take place at Bass Pro Shops in Springfield, Missouri March 30-April 3.
Has There Been A Bass Pro World's Fishing Fair Before?
Bass Pro Shops put on a World's Fishing Fair in Springfield in 1988. It was attended by over 250,000 people from all over the world. In many ways, the first World's Fishing Fair put Bass Pro Shops on the map. In the months following the event, Bass Pro Shops began receiving guests from all 50 states every 30 days.
What Can You Do At The World's Fishing Fair?
Attend Classes: The fair boasts a lineup of fishing seminars from top pros and legends of the sport. The seminars alone are like attending a $500 fishing school. Visitors can round out the experience by watching the World Casting Championships.
Hear From Professional Anglers: Legends of the sport such as Bill Dance, Roland Martin, Jimmy Houston and Rick Clunn are joined by some of today's top bass fishing pros like Kevin VanDam, Edwin Evers, Skeet Reese and many others. The lineup of seminars offers visitors the opportunity to gain firsthand fishing knowledge from some of the best to ever do it.
Attend Concerts: Listen to country music headliners such as Hank Williams Jr., Luke Bryan, Dierks Bentley, Chris Janson and other mystery guests.
Check Out And Purchase Top-Of-The-Line Fishing Gear: The World's Fishing Fair features an incredible assortment of the newest fishing tackle and boats available at incredibly low fair pricing. Showcasing over 200 exhibits from more than 150 manufacturers across fishing, boating and outdoor categories, the fair provides access to see and learn about a greater selection of tackle, products and accessories than any event in the world.
The event features huge bargain tent sales of factory closeouts and overstock and truckload sales worth over $10 million. The fair also will showcase a one-of-a-kind lineup of some of America's favorite fishing boats and all-terrain vehicles, with more than 20 new 2022 models from TRACKER, Ranger, Nitro and others. Factory representatives and technicians will be on hand to provide first-person instruction and education about the latest innovations in fishing tackle and boating systems—outboard engines, sonar technology, fish finders, audio systems and more.
Explore Bass Pro Shops & Wonders of Wildlife: Beyond the incredible buying opportunities, fair visitors can visit the National Bass Fishing Hall of Fame, the International Game Fish Association Hall of Fame, the American Fly Fishing Museum, the Archery Hall of Fame, the NRA National Sporting Arms Museum and, of course, Johnny Morris' Wonders of Wildlife National Museum & Aquarium. A unique showcase of the leading role played by hunters and anglers in conservation, the Wonders of Wildlife facility has three times been voted "America's Best Aquarium" by "USA Today" readers' polls.
Where Do I Get My Tickets To The World's Fishing Fair?
Tickets are on sale now and can be purchased at https://www.basspro.com/shop/en/worlds-fishing-fair. 
How Should I Plan My Stay?
If you're coming out of town and plan to stay through the entire event, you'll want to arrange accommodations. Check out our places to stay page on our website for a list of all the hotels in the area.
For updates about the event, check out the World's Fishing Fair website.