Nothing warms you up more on a cold day than a bowl of delicious chili. If you love chili or are looking for a warm dish to spice up a cold afternoon, here are a few chili dishes from around Springfield you have to try.
Casper's Diner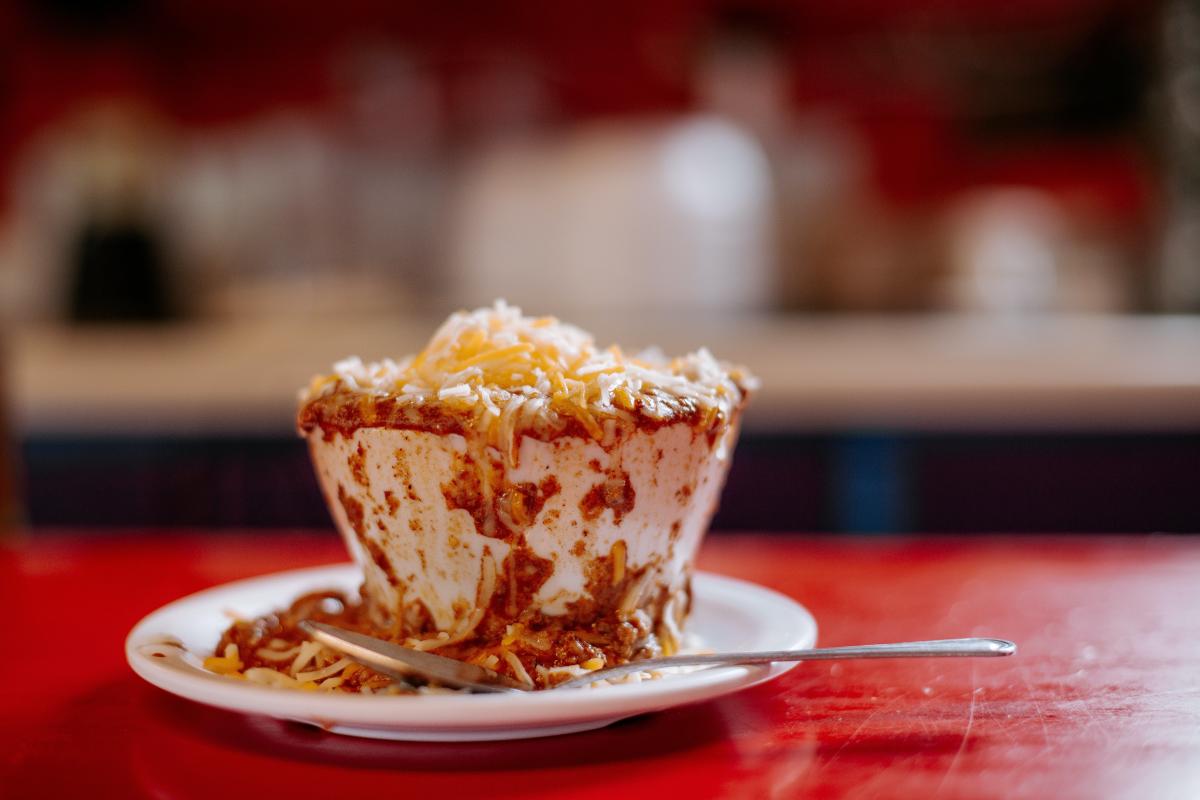 Featured in magazines across the country and raved about by locals, Casper's diner is the hole in the wall you wouldn't expect. Vibrant colors and posters line the walls of the little diner in a Quonset hut that provides the perfect intimate setting on a cold day. Whether you're in the mood for a small serving or a large, you can get chili by the cup or the gallon if you love it so much you have to take a batch home with you. The famous chili can be found on other menu items such as chili burgers and chili cheese fries. If you love to top off your chili with a bit of cheese, Casper's offers a cup of cheese option to top your chili off right.
Address: 601 W. Walnut St., Springfield, MO 65806
Springfield Diner
On the south side of Springfield, Springfield Diner offers a cup of chili just like mom used to make, and it just so happens to be named mama's secret chili. You can get a large bowl or small cup as a side perfect for a winter's day lunch or breakfast. You can also top your breakfast with chili beans or enjoy a side of chili cheese fries.
Address: 1730 E. Republic Rd. Ste U, Springfield, MO 65804
Red's Giant Hamburg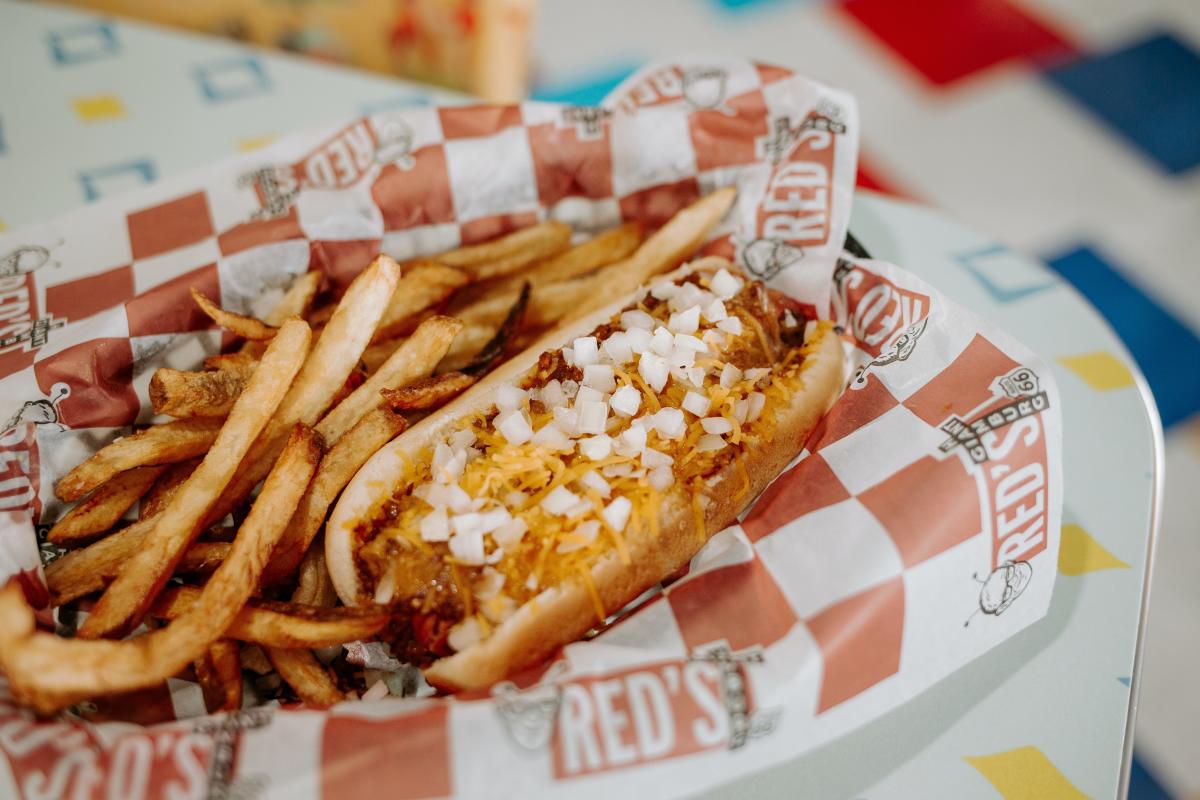 A twist on the original Route 66 stop, Red's Giant Hamburg brings back the ol' classic diner favorites including a coney topped with lots of cheese, chili and onions. For just a small cup of chili, check out the sides section of the menu.
Address: 2301 W. Sunshine St., Springfield, MO 65807
Black Sheep Burgers
While known for larger-than-life burgers, Black Sheep Burgers serve up a mean chili doggie made with a Nathan's all-beef hotdog, homemade chili, organic baba cheese sauce, onions and jalapenos.
Address: Various Locations
College Street Cafe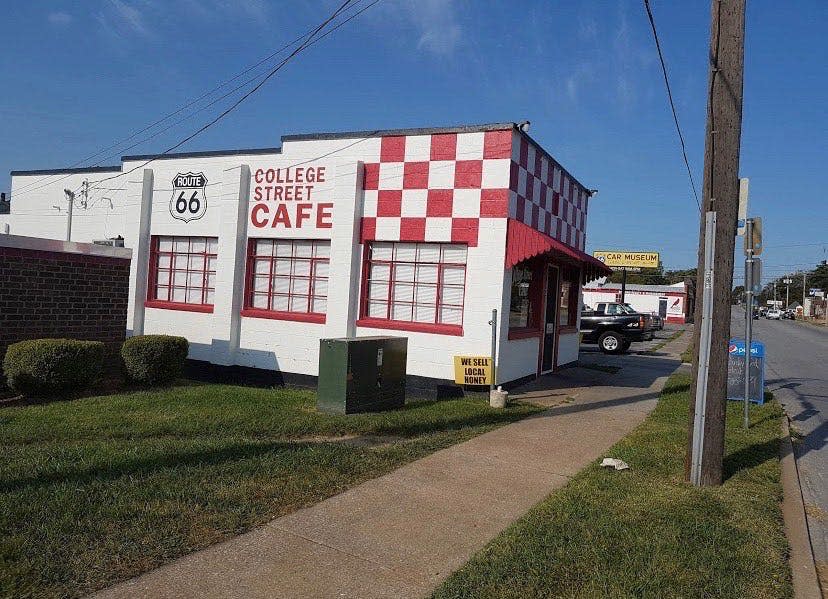 Located right on Route 66, College Street Cafe has all the comforts of your favorite breakfast and lunch foods, such as country fried steak and texas ham. A perfect side for the lunch options is chili cheese fries that pair perfectly with one of their cheeseburgers.
Address: 1622 W. College St., Springfield, MO 65806
Gailey's Breakfast Cafe
Gailey's Breakfast Cafe is known for its incredible brunch, but when the lights go down and the menus are swapped, you'll be amazed at the delicious dinner options. Enjoy a grilled cheese with a side of chili, or just the chili by itself for a warm and delightful dinner. For an extra dollar, you can pile it high with sour cream, cheese and Fritos.
Address: 220 E. Walnut St., Springfield, MO 65806
Route 66 Steak 'N Shake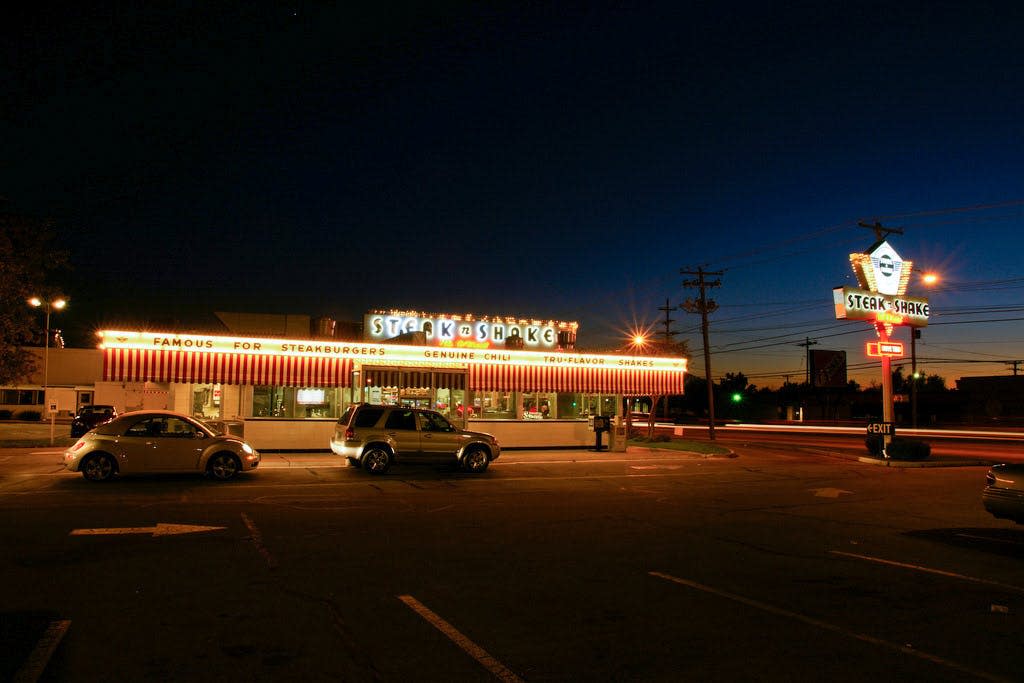 Route 66 is full of some amazing history and a great bowl of chili if you know where to look. Although a chain restaurant, the Route 66 Steak 'N Shake is still serving up their classic bowl of chili just like mom used to make. Whether you want to eat it in a booth or take it to go, this location is one of the last that still do curbside service.