When Springfield native Danny Collins returned to the Ozarks after a few years living in New York City and then South America, he wanted to use his experience as a hiking guide to get more people to explore the outdoors in the Ozarks. Through his passion for the outdoors and helping others, 37 North Expeditions was born and it truly is a fantastic way to experience the beauty the area has to offer.
"37 North Expeditions really is just to get people outside and exploring the Ozarks," said Collins. "Our goal is to make it very simple, very convenient to do that. We handle all the trip planning, all the logistics, even down to the transportation to and from. Our core trip content is for the beginner hiker. We are handling all the logistics for those that don't want to plan or doesn't know where to start."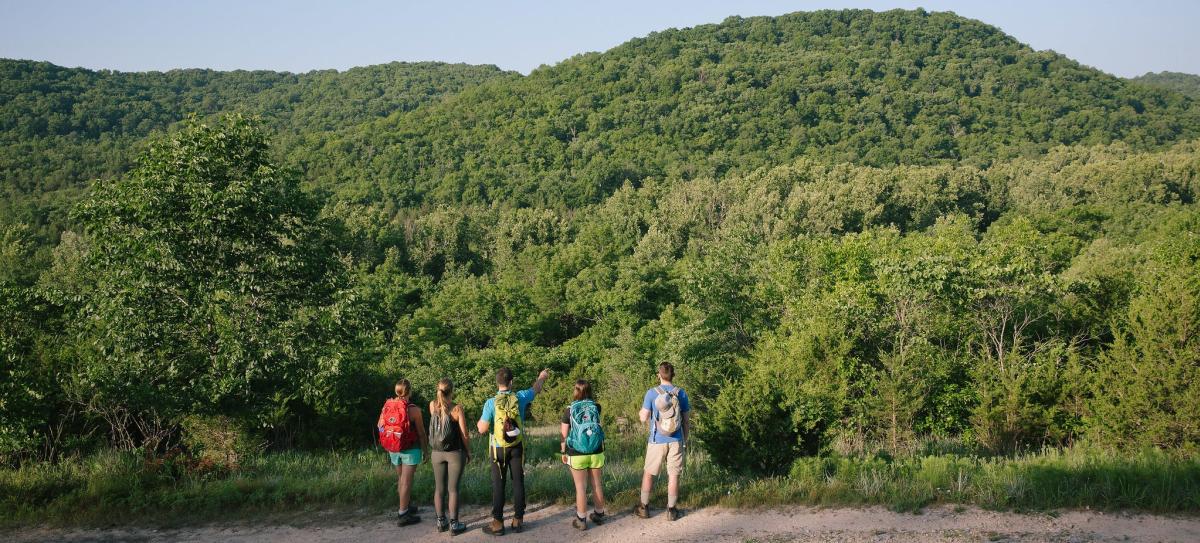 37 North Expeditions on a trail in Busiek State Forest south of Springfield, Missouri.
Collins says a typical adventure usually begins with a hiking in the morning, a half day hike, at one of the more iconic places in the region followed by a different location in the afternoon. They also have specialty adventures like their hike and hops, where guests will hike as well as visit a brewery, hiking and paddle boarding, hike and yoga or meditation and even hiking and caving. 37 North Expeditions guides trips to most of the state parks in the area — both in Arkansas and Missouri.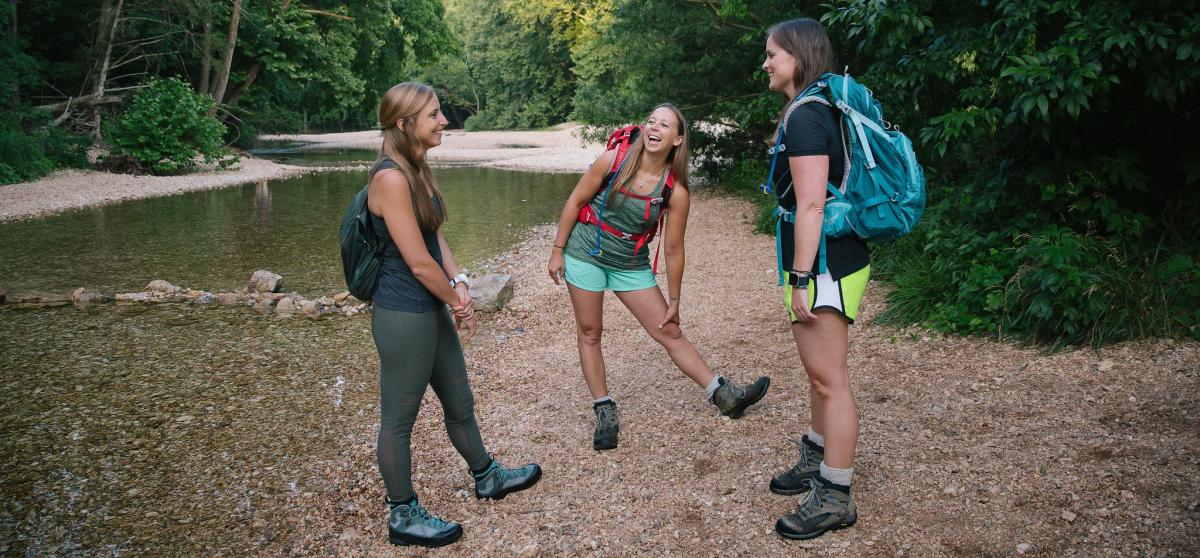 37 North Expeditions on a trail in Busiek State Forest south of Springfield, Missouri.
"I grew up in Springfield and there's places I'm still exploring," said Collins. "It's just an amazing large, vast amount of open space. You can go east and you can go over to like the Ozark Trail area, the Jacks Fork River. You can go south for a couple of hours and be in the middle of the Buffalo National River, which is just absolutely incredible. We have different areas within an hour of Springfield. So yeah, it really is an amazing hub for outdoor destinations."