While working their way through college at Missouri State University, Matt and Beverly Robb turned to auctions to furnish their first apartment.
The thrifty newlyweds quickly learned things are often sold in batches at sales and in order to get one or two items they wanted, they had to buy boxes containing things they didn't.
Needing to get rid of the excess and earn extra income, they opened a booth at a flea market where other vendors generously shared tips on how to price and display their goods. Now they're paying it forward by doing the same for others at their store, Relics Antique Mall, Tea Room & Event Center.
"We love to see other people do well," Beverly said. "We have 500 small business owners in here. That's really neat."
Those vendors sell everything from antiques to home decor with prices ranging from $1 to $10,000 in the 90,000-square-foot building.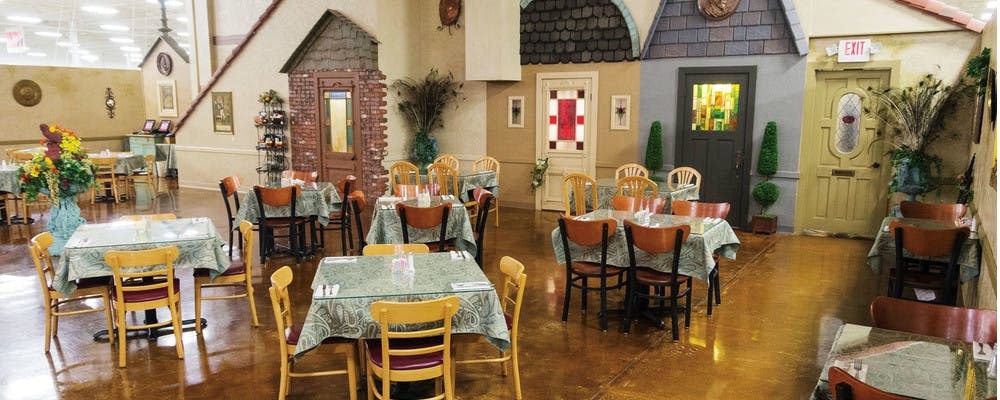 Owning the largest antique mall in Missouri isn't what the Robbs had in mind when they were students, but by the time they earned their degrees and started their professional careers in Texas, they were hooked on the resale business. It was fun and they were good at it. While she worked in healthcare marketing and he in computer science, they opened a store in Fort Worth.
Despite their successful careers and business, the Robbs longed for home and after a few years sold the Texas store and moved back to Missouri. They opened a store in Mount Vernon in 2009 and in 2010 opened the Springfield store.
Not only do the Robbs rent booths to others, they buy and sell things themselves, including antiques they bring home from 
Europe and items gathered from local garage sales, estate sales and auctions.
"The treasure hunt still, to this day, is a ball," Beverly said.
The Robbs are selective about what they purchase, always looking for good deals and quality antiques that will increase in value. Their favorites are paintings, sculptures, pottery, glassware and collectibles and they have more than 2,000 pieces of furniture in the store.
To make sure they're stocking what people want, they spend time researching to keep up with trends and know what has value.
"In this business, you never stop learning," Matt said. "This business is always evolving. Things keep coming in and out of style."
Dozens of antique shops, thrift stores and flea markets can be found in and around Springfield. Here's a small sample.
A Cricket in the House
Freakin' Antiquin'
Harrison House Market
Mike's Unique Collectable and Antique Flea Market
Mother Road Antiques & Uniques
Ms. Gilmore's Tea Room & Vintage Suitcase
Ozark Treasures Flea Market
Queen City Flea Market