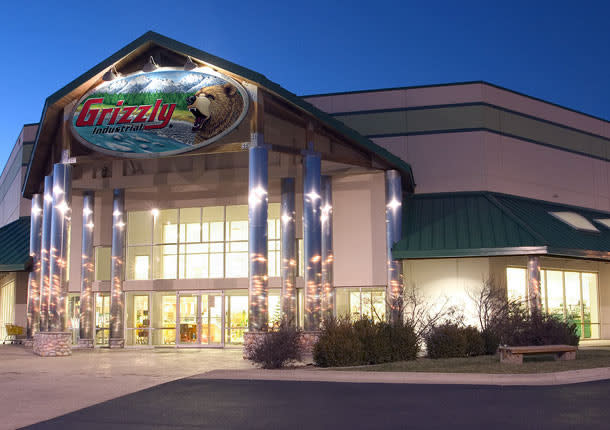 If your daydreams are filled with lathes, saws, sanders and other woodworking and metalworking equipment, Grizzly Industrial at 1815 W. Battlefield Road in Springfield can make your dreams come true. This retailer is your one-stop-shop for nearly everything you can imagine you'll need for wood and metal projects. 
When you're not sure what you need to get your project done, the knowledgeable staff in the showroom can help you pick the right equipment for your job and within your budget. From hand-held power tools to big powerful pieces that need a shop to call home, you'll find it at Grizzly Industrial.
The 500,000-square-foot showroom on the northwest corner of Kansas Expressway and Battlefield Road added 4,000 square feet of space in 2021, making it a bigger and better shopping experience than ever before. Along with the showroom, the store also has frequent sales, including wildly popular tent sales that draw thousands of shoppers. 
When shopping in the store isn't an option, you can also shop online at https://www.grizzly.com. 
No matter what your metalworking or woodworking needs, you're sure to find it at Grizzly Industrial.
Hours are 8:30 a.m.-6 p.m. Monday-Saturday. The store is closed on Sunday.