If you're ready to get into the holiday spirit, see these Christmas shows and performances around the Ozarks.
"White Christmas The Musical" at the Landers Theatre
Veterans Bob Wallace and Phil Davis have a successful song-and-dance act after World War II. With romance in mind, the two follow a duo of beautiful singing sisters en route to their Christmas show at a Vermont lodge, which just happens to be owned by Bob and Phil's former army commander. With a dazzling score featuring well-known standards including "Blue Skies," "I Love A Piano," "How Deep Is the Ocean" and the perennial title song, White Christmas is an uplifting musical worthy of year-round productions.
When: Nov. 18-Dec. 4
Where: 311 E. Walnut St., Springfield
Mannheim Steamroller Christmas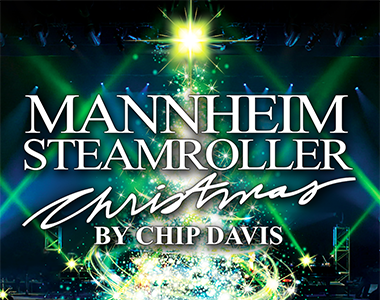 Mannheim Steamroller Christmas by Chip Davis has been America's favorite holiday tradition for over 35 years. Grammy Award-winner Chip Davis has created a show that features Mannheim Steamroller Christmas classics in the distinctive Mannheim sound. The program celebrates the group's recent anniversary of 35 years since itsthe first Christmas album and includes dazzling multimedia effects performed in an intimate setting.
When: Nov. 22
Where: 525 S. John Q Hammons Pkwy, Springfield
Springfield Symphony Presents "In Love at Christmas"
Whether it's being with your loved ones at home for the holidays, or taking your special someone for a walk in a winter wonderland, the Christmas season is brimming with love. The Springfield Symphony will be playing everyone's favorite holiday tunes that capture the spirit of love and romance of Christmastime.
When: 7:30-9 p.m., Dec. 10
Where: 525 S. John Q Hammons Pkwy, Springfield
Springfield Ballet's "The Nutcracker"
Photo courtesy of The Springfield Ballet
Patrons will follow along as Clara and her nutcracker prince dash from an extravagant Christmas party to a fierce battle with the evil mouse king. Enjoy a magical journey through the Land of Snow and Kingdom of Sweets. See this annual classic at the Landers Theatre.
When: Dec. 16-19
Where: 311 E. Walnut St., Springfield
"A Magical Cirque Christmas!"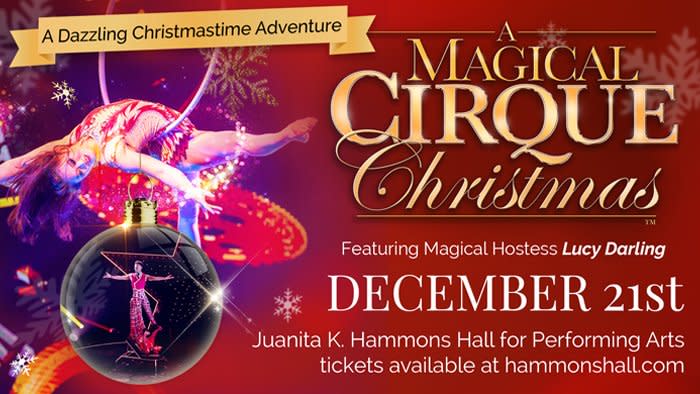 The world's greatest entertainers unite for a spellbinding and incredible holiday production, "A Magical Cirque Christmas!" Experience the enchantment of Christmas as Magical Hostess Lucy Darling takes you through an evening of dazzling performers and breathtaking cirque artists, accompanied by your favorite holiday music performed live.
When: 7:30 p.m., Dec. 21
Where: 525 S. John Q Hammons Pkwy, Springfield
Branson Shows
Christmas At Dolly Parton's Stampede
Many who experience Christmas at Dolly Parton's Stampede fall in love with the fun and excitement of the grand performances during the spectacular Christmas extravaganza. The true meaning of Christmas comes alive right before your eyes as three kings ride atop camels on their way to Bethlehem. The stunning beauty of angels will amaze you as the songs inspire audience members of all ages.
When: Nov.-Dec.
Where: 1525 W. 76 Country Blvd., Branson
Ozark Mountain Christmas
Clay Cooper's Country Express features an Ozark Mountain Christmas celebration that is sure to put audiences in the Christmas spirit. Not only is this show fun and festive, it's also full of amazing talent.
When: Nov.-Dec.
Where: 3216 W. 76 Country Blvd., Branson
Silver Dollar City's "An Old Time Christmas"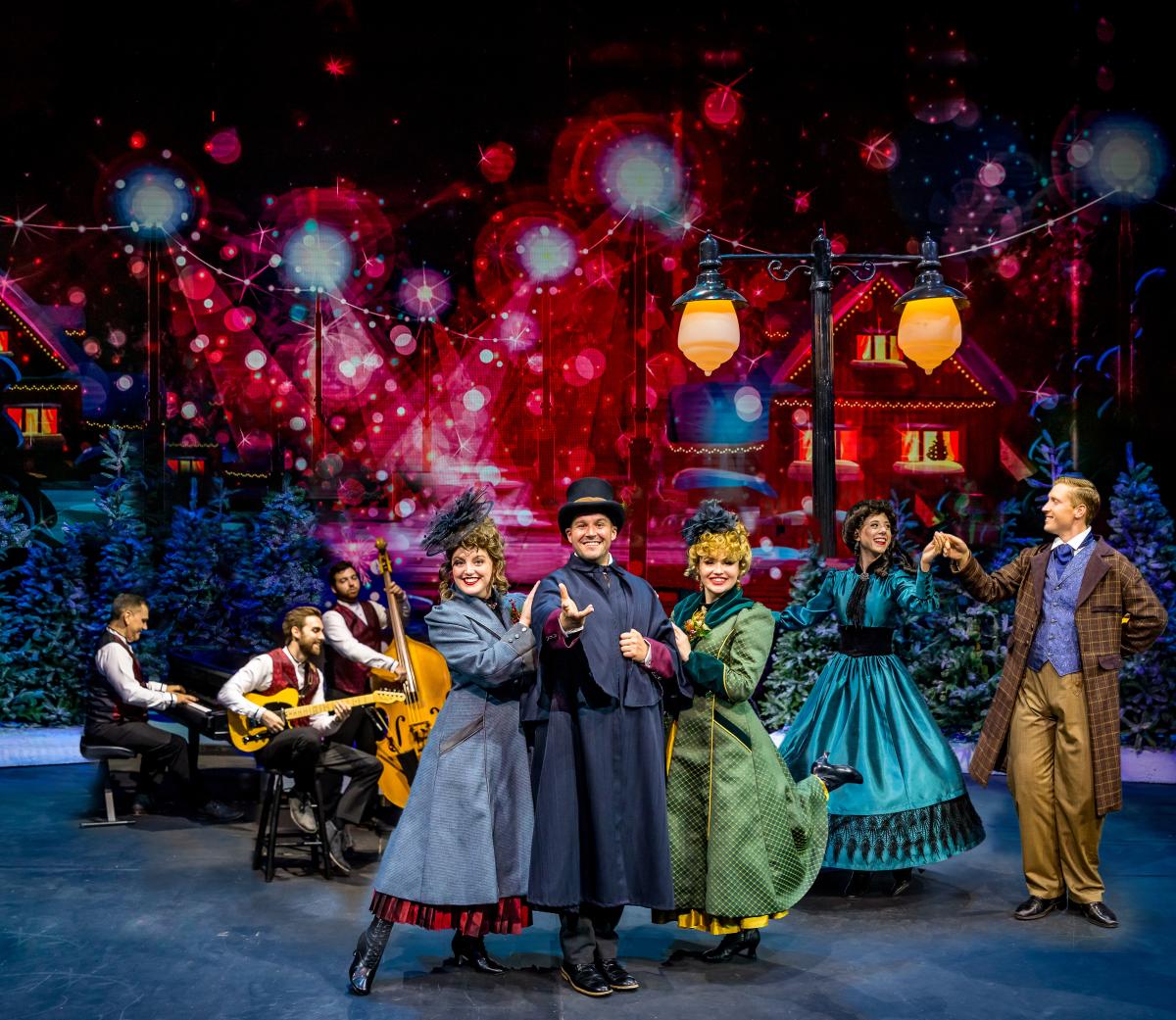 Photo courtesy of Silver Dollar City
Celebrate Christmas this year at Silver Dollar City in Branson, with over 6.5 million twinkling lights and live holiday shows daily. Silver Dollar City is premiering a new show, "Coming Home For Christmas." The brand new half-million dollar production features a cast of 14 singers and dancers, plus a live four-piece band performing over 18 songs during five distinct Christmas scenes that remind us all why this time of year is so special.
When: Nov. 5-Dec. 30
Where: 399 Silver Dollar City Pkwy, Branson
Sight & Sound Theatre's "Miracle of Christmas"
Photo courtesy of Branson Convention & Visitors Burea
Experience "Miracle Of Christmas" as it comes to life on stage with massive sets and live animals in this cherished holiday production. This holiday season, travel back in time to Bethlehem as the original Christmas story unfolds around you. Journey alongside Mary and Joseph, a flock of surprised shepherds and three wisemen—along with their camels. There may be no room at the inn, but God has a lowly stable prepared as the angels announce the coming of the Messiah.
When: Nov. 5-Dec. 31
Where: 1001 Shepherd of the Hills Expy, Branson
The Branson Belle Christmas Show
Make your season merry with the Showboat Branson Belle's new Christmas show. Hear music from the 1960s to today, with Christmas favorites sprinkled throughout the show, performed by five-star entertainers with powerhouse vocals and tight harmonies backed by a four-piece band.
Your experience includes a delicious three-course meal prepared fresh in the ship's galley and time on beautiful Table Rock Lake.
When: Nov. 5-Dec. 23