Growing up in a small town, I worked at a diner while I was in high school. It was the place where the locals came in for breakfast every morning and there was a good chance you would see them back for lunch and dinner. 
A classic "greasy spoon" diner is where you can get a classic cheeseburger and fries or maybe some hearty biscuits and gravy for breakfast. Whatever it is you are on the hunt for, Springfield and the surrounding area has you covered when you are craving good old-fashioned diner food! Today I'm going to break down some of my favorite locations where you can get that home-cooked meal fix.
Taylor's Drive-In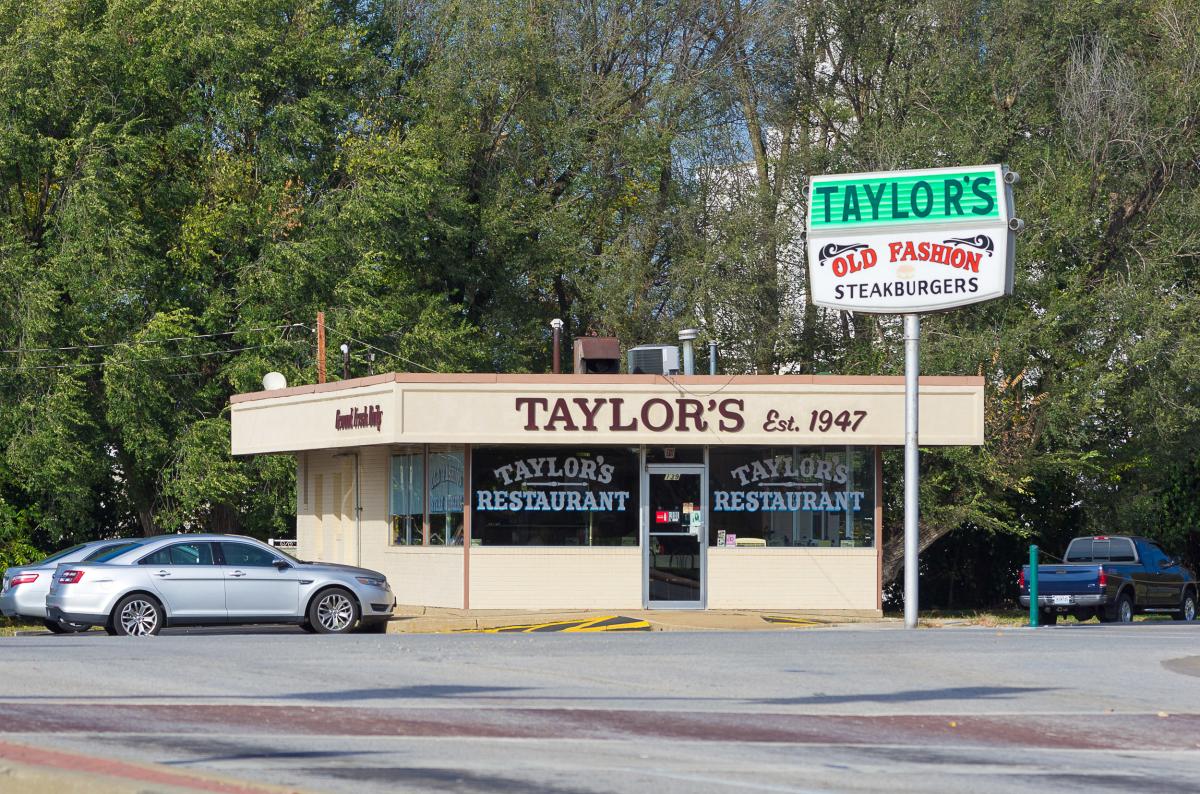 A diner that was established in 1947 that is still serving single, double, and triple steakburgers, as well as grilled cheese sandwiches and patty melts. You can spot their iconic diner in downtown Springfield. 
Address: 139 Memorial Plz, Springfield
College Street Café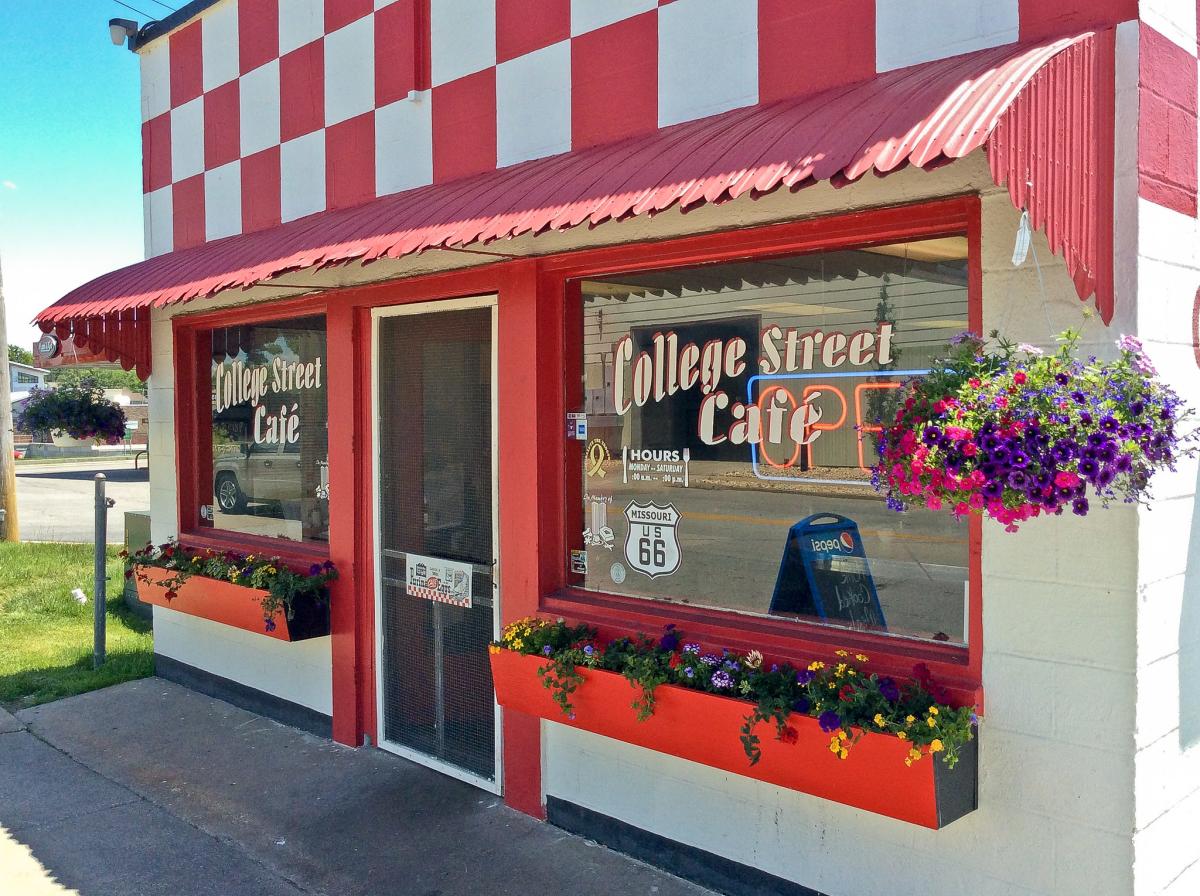 A diner that serves everything from fried mushrooms, hand breaded pork tenderloin sandwiches and everyone's favorite, the country fried steak, has made it one of 417's most popular diners.
Address: 1622 W. College St., Springfield
Kad-e-Korner Store & Diner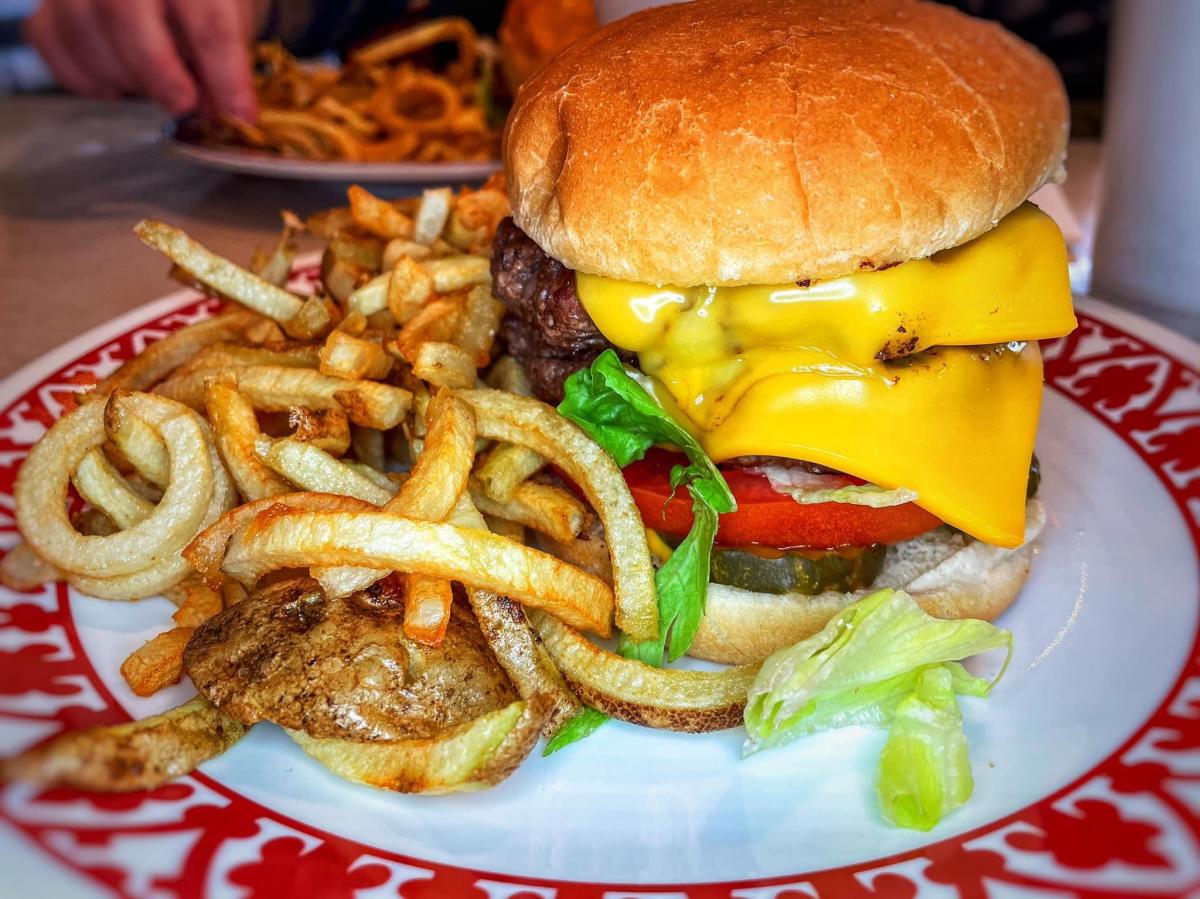 What do you get when you combine a diner, convenience store and a gas station? Kad-e-Korner Store & Diner! On the outskirts of Springfield near Fellows Lake, Kad-e-Korner has been in the diner game for 22 years. They have mid-week meatloaf specials, a fish fry on Friday and some of the best hand-formed burgers around. There is one thing that stood out the most to me during my visit. It's the made-to-order, huge baskets of curly fries. You can literally order your food, stand at the counter and watch them spiral cut the potatoes for your meal. A full order of these perfectly seasoned curly fries can feed two to three people easily. Next time you are looking for a scenic drive and tasty food, head out to Kad-e-Korner!
Address: 2633 E. Shelby Road, Springfield
Gailey's Breakfast Café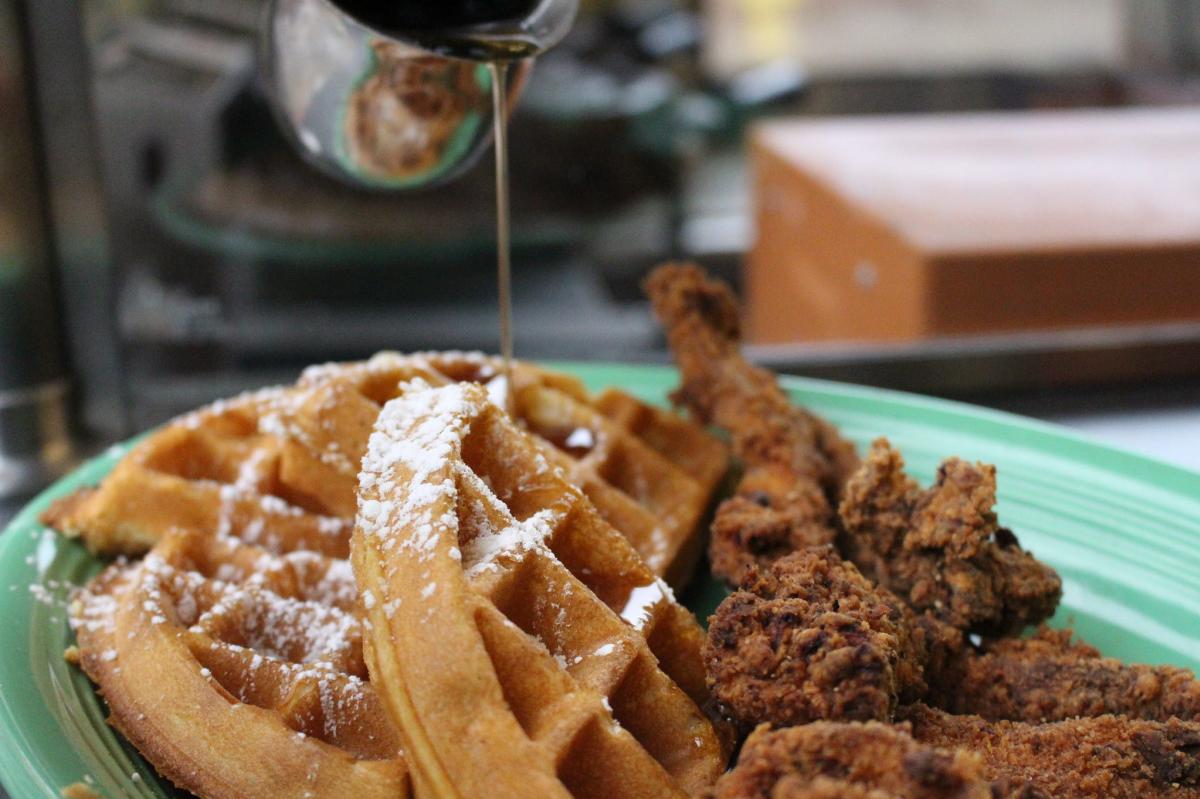 Gailey's, once a corner fountain drugstore, is now one of the most popular diners in Springfield to get delicious breakfast from. Not only do they serve food, but also have a full bar with beer, mimosas and bloody marys.  
Address: 220 E Walnut St., Springfield
NLA Café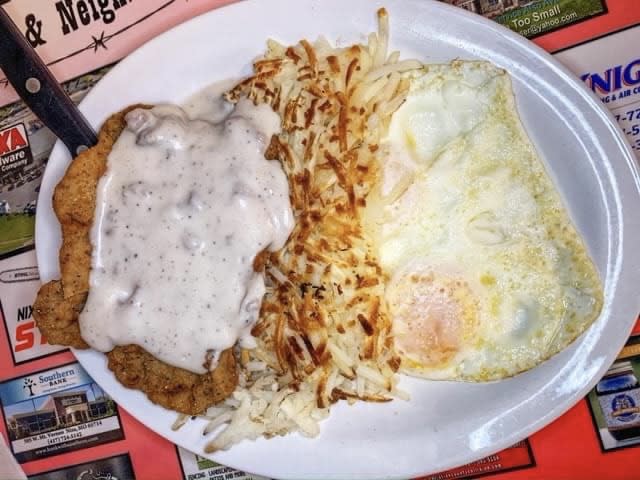 When you think about diners, you think about locations that have been around for a while; diners that have stood the test of time and continue to cook up all those flat-top burgers smothered in melted cheese. Well, Nixa Livestock Auction Café has been serving locals breakfast and lunch for 38 years now! That is 38 years of catfish Fridays, biscuits smothered in sausage gravy, homemade soups and cornbread. This hidden gem in a storage unit lot in Nixa files in folks for down-home cooking that will keep you coming back for more.
Address: 533 W. Tracker Road, Nixa
Kearney Street Café
A diner serving breakfast all day, Kearney Street Café is a family-owned restaurant with a menu that can please everyone. From omelets and breakfast skillets, as well as fried walleye and beef liver and onions, you want it, Kearney Street Café has it.
Address: 1324 W. Kearney St., Springfield
Hanger Kafe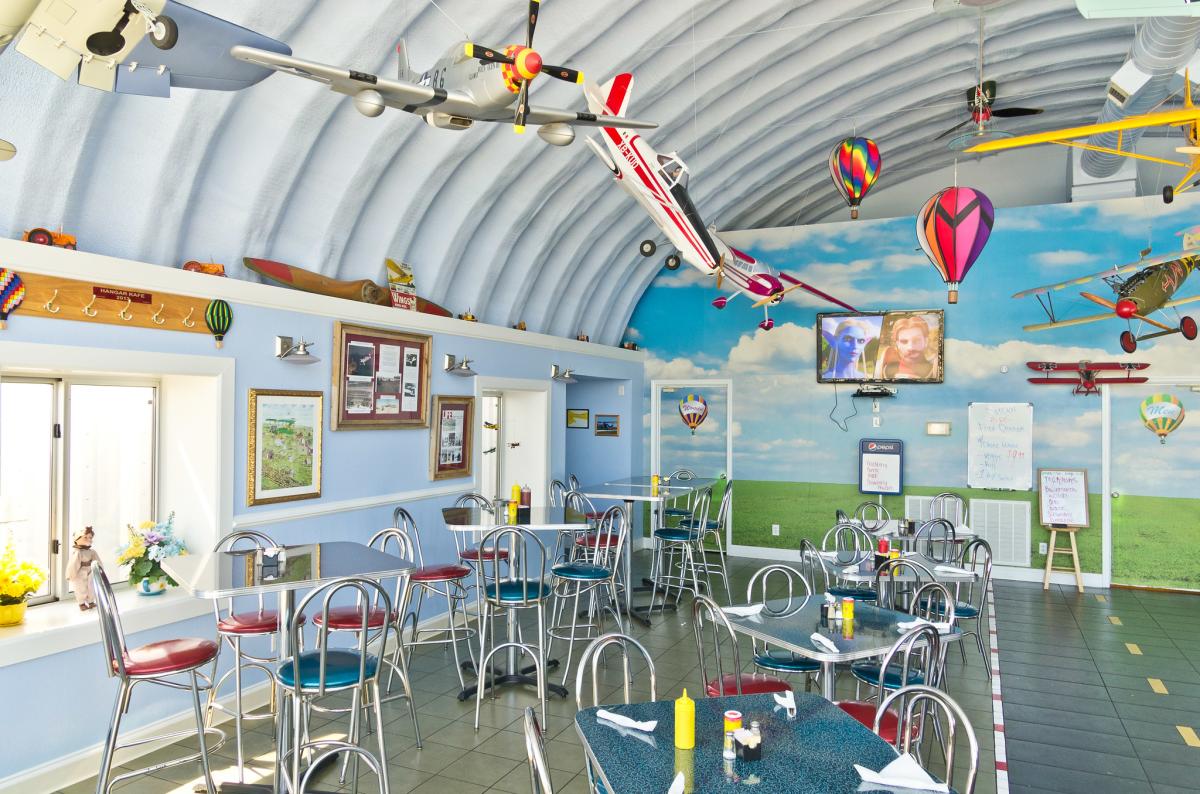 One of the most unique local diners, the Hanger Kafe is on the Kingsley Airfield. You can stop in for breakfast, lunch and dinner for all the classic diner foods and catch a plane ride, watch for skydivers or even a hot air balloon ride. Catch a plane ride with Santa during the winter holiday season.
Address: 3103 Lawrence 1070, Miller
Rosie Jo's Café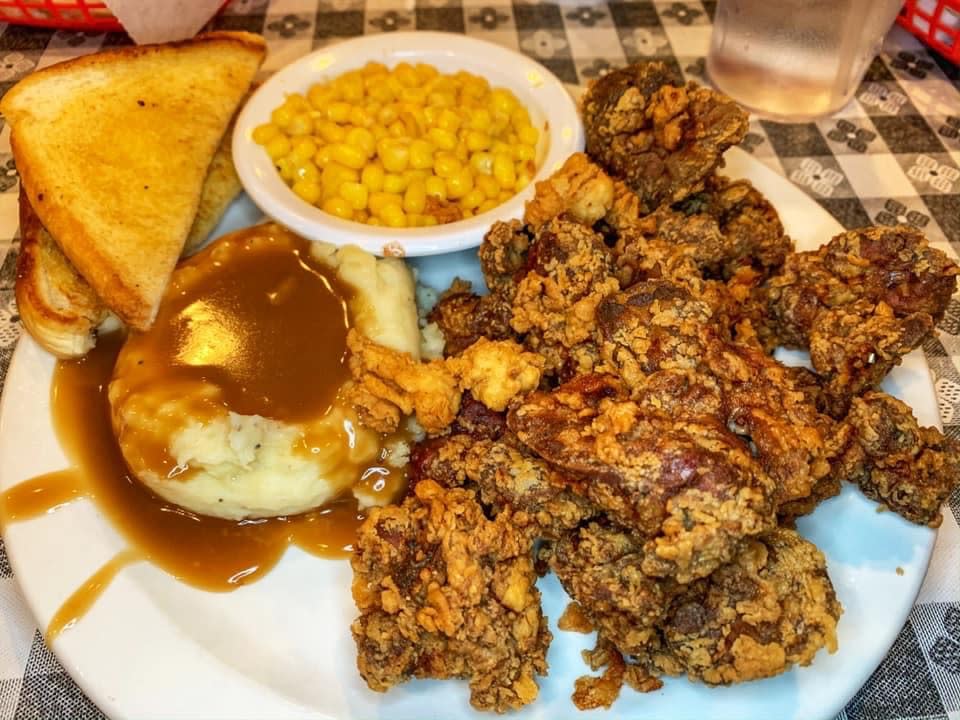 I have been going to Rosie Jo's Café in Ozark since I was a teenager. It's always been that local diner where you see someone you know every time. Rosie Joe's opened in 2001 and has been dishing out home-cooked meals ever since. With a friendly staff greeting you at the doors, you know you are in for something good just from the smells when you walk in. The fried chicken is seasoned and fried to order, so you know you are getting it fresh each time. They also offer fried-to-order chicken livers! Plus, don't forget to order a slice of pie for dessert. They're made in-house, with coconut crème being an all-time favorite, followed up with the chocolate cream. Whichever pie you go with, know that you are getting a tasty dessert made with love.
Address: 1711 S. 15th St., Ozark
Time Travel Café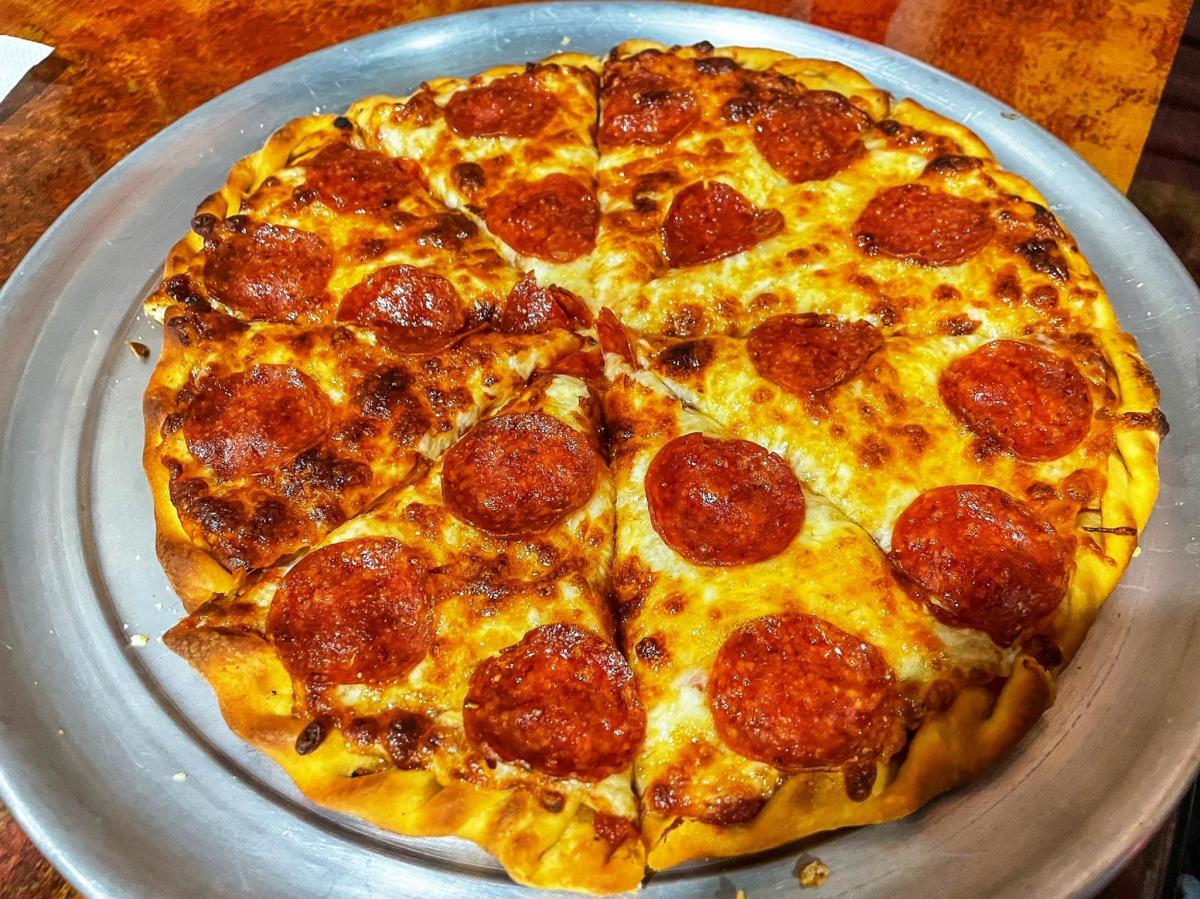 A food truck known as The Paddy Wagon Grill eventually turned into a brick-and-mortar diner in downtown Fair Grove. The moment you walk in the diner, you are hit with waves of nostalgia. With classic movie posters on the walls, older movies playing on the TV, you quickly understand why it's called the Time Travel Café! The diner has a sprawling menu consisting of 12 burgers, 13 sandwiches and a whopping 17 options when it comes to sides. But just when you think it couldn't get any better, there's also a separate menu fully dedicated to pizza.
Address: 82 S. Main Street, Fair Grove
Morning Day Café
Morning Day Café specializes in breakfast and brunch, with a menu that focuses on locally sourced ingredients. Plus, they have a great coffee selection to go along with your meal.
Address: 101 S. Main Street, Nixa