Springfield, MO has many activities for visitors and residents to enjoy with their favorite fur companions. Most obvious, of course, are outdoor activities such as exploring the numerous parks and trails that showcase the beauty of the Ozarks.
Here are some of the top parks and trails:
Springfield Botanical Gardens at Nathanael Greene/Close Memorial Park (113 acres)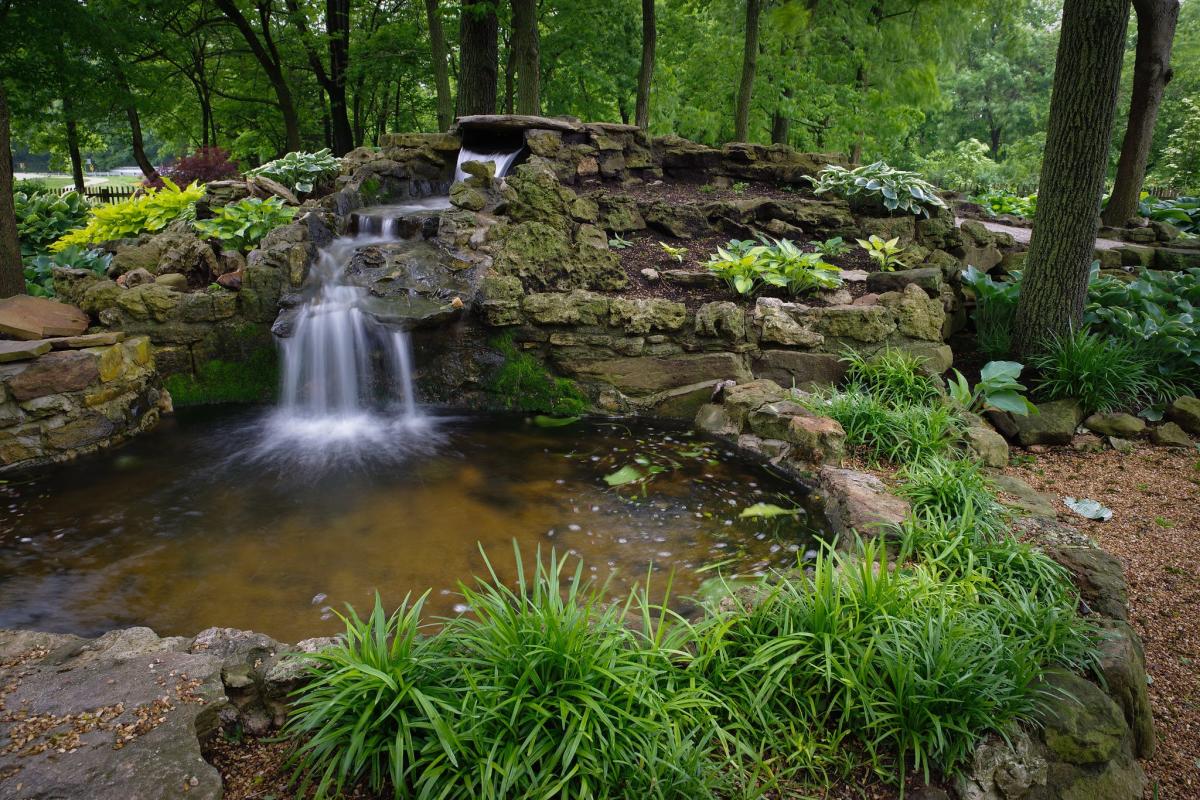 Springfield Botanical Gardens at Nathaneal Greene/Close Memorial Park
Consistently rated in the top ten attractions in Springfield according to TripAdvisor, a visit to the Springfield Botanical Gardens is the perfect spot to enjoy the great outdoors. Walkways, paths, and trails take visitors through dozens of themed and collection gardens that offer natural beauty no matter the season. In addition to the gardens, the Park features The Dr. Bill K. Roston Native Butterfly House, Gray-Campbell Farmstead, and Lake Drummond. The Lake Drummond Loop is .68 miles and the Great Lawn Loop is .48 miles.
Address: 2400 S. Scenic Ave., Springfield, MO 65807
Mizumoto Japanese Stroll Garden at Nathanael Greene/Close Memorial Park (7.5 acres) admission $4 adults, $2 children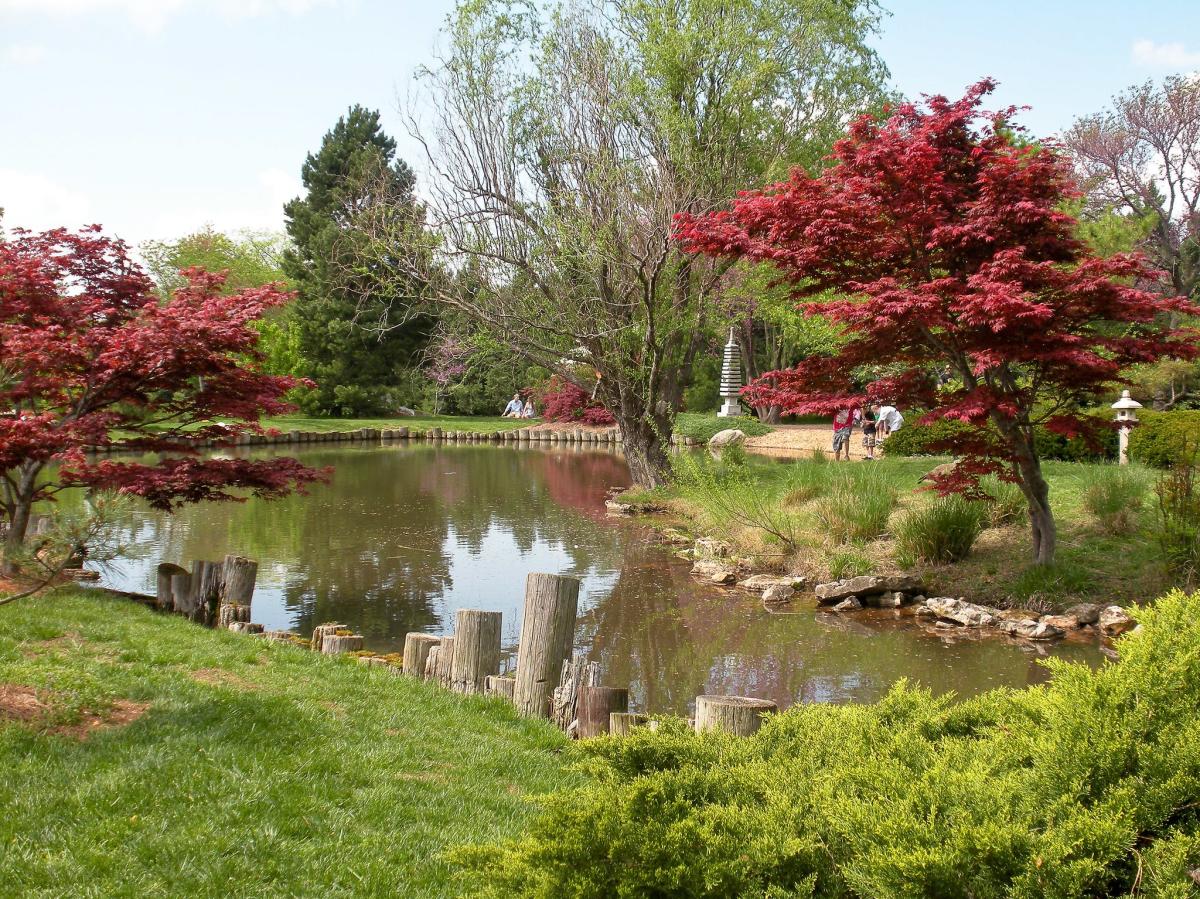 Mizumoto Japanese Stroll Garden
Enjoy peace and serenity in this traditional Japanese garden that includes mature landscaping, winding paths, three small lakes, a ceremonial tea house, a moon bridge, and meditation garden. Open April-October.
Address: 2400 S. Scenic Ave., Springfield, MO 65807
Sculpture Walk Springfield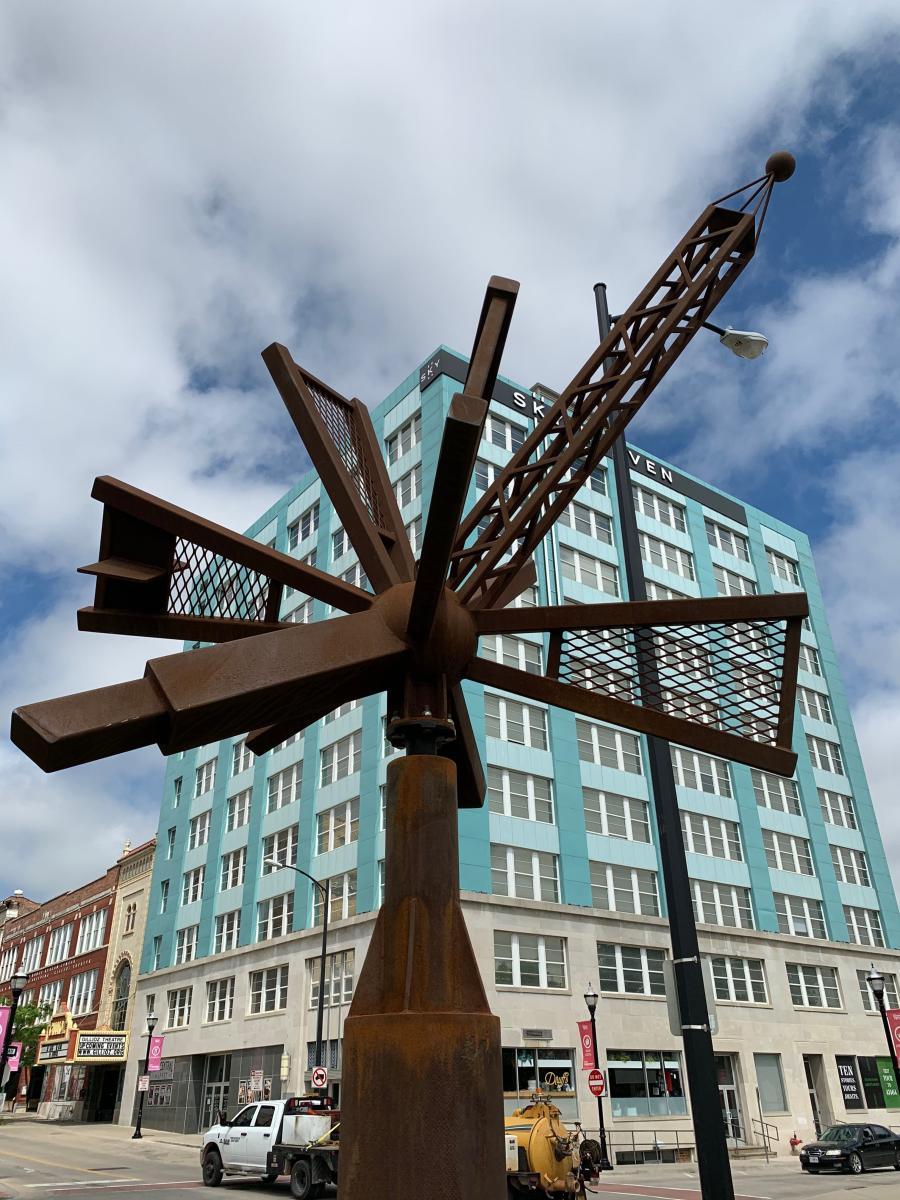 Springfield Sculpture Walk
Explore downtown Springfield while experiencing a museum without walls by taking a self-guided tour of the Sculpture Walk Springfield. Quality sculptures are spread throughout the downtown area and are on display year-round.
Address: Downtown, Springfield
Ritter Springs Park Loop (2.5 miles)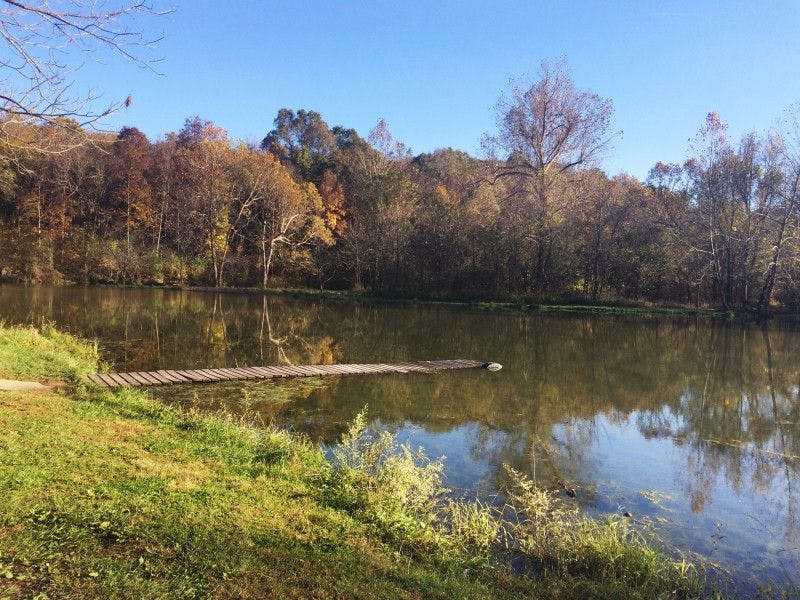 Ritter Springs Park
Set in a 245-acre park in a rural setting. Numerous streams, a lake, and a relatively easy nature trail loop make it ideal for you and your canine friend to explore. The paths are wide with many grassy spots.
Address: 3683 W. Farm Rd. 92, Springfield, MO 65803
Frisco Highline Trail (34.9 miles)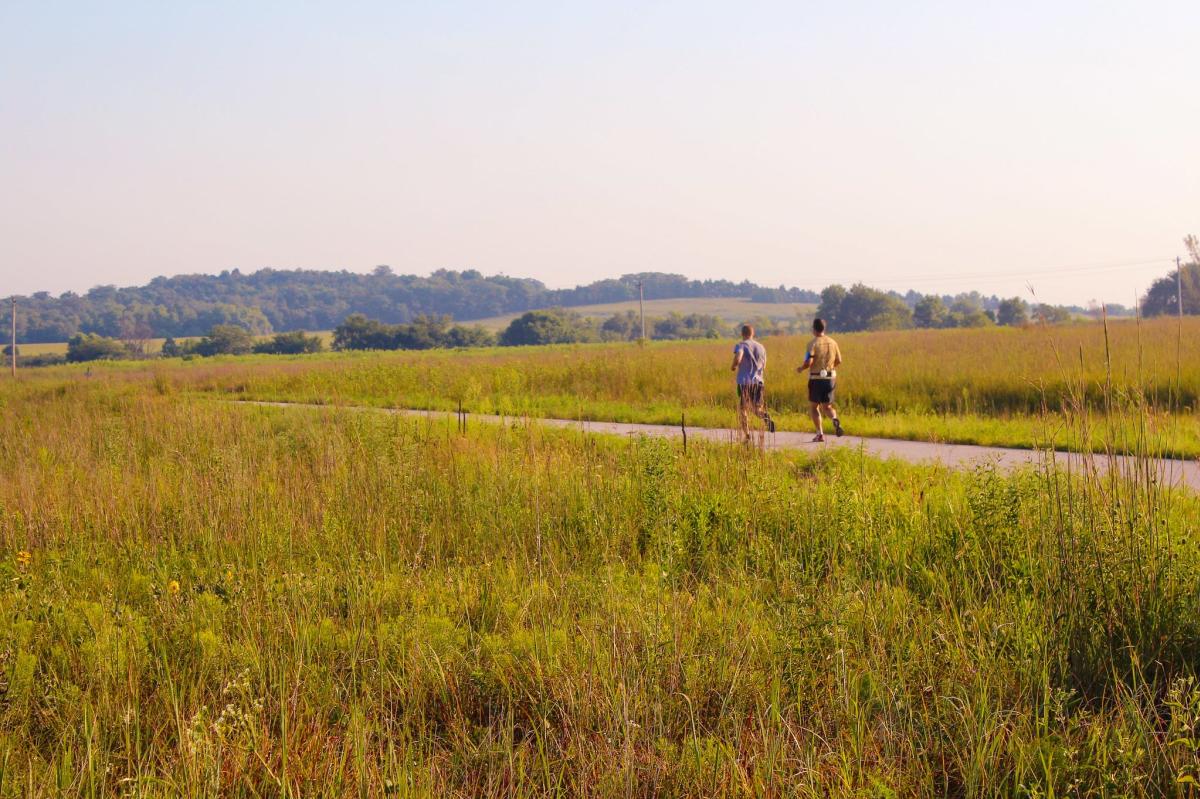 Frisco Highline Trail
This unused railroad corridor has been developed as a trail and extends from Springfield to Bolivar. Many parts of the trail are wide and provide ample space for walking with your dog. The trail has lots of wildlife, a variety of landscapes, and is interspersed with interesting sculptures that will be sure to keep you and Fido engaged.
Address: W. Kearney St., Springfield, MO 65803
Galloway Creek Ozark Greenways Trail (5 miles)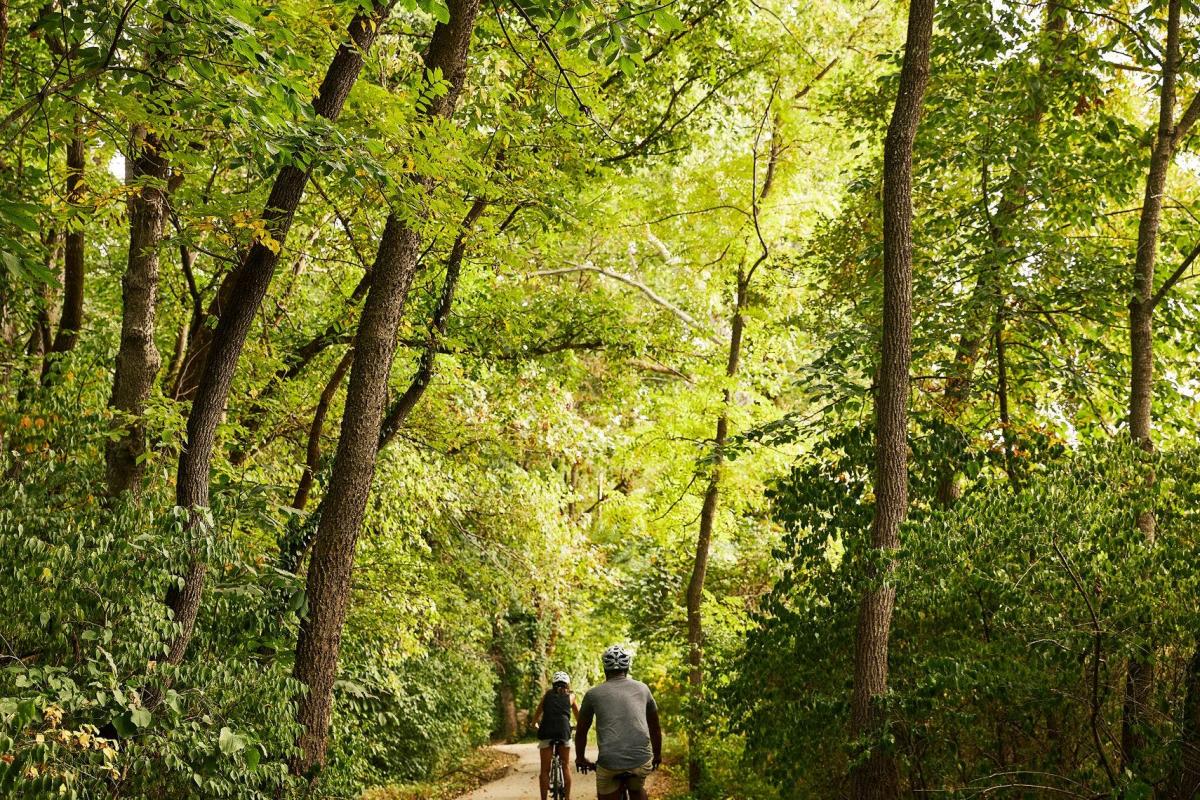 Galloway Creek Ozark Greenways
This concrete & asphalt trail in Springfield runs from Pershing School through historic Sequita Park and Galloway Village, then to the Springfield Nature Center. The trail features wooded areas along Galloway Creek winding in and out of woods to populated areas. It is easily accessible year-round and can be highly trafficked. Please note that dogs are not allowed in the Springfield Nature Center.
Address: Galloway Creek Greenway
Valley Water Mill Loop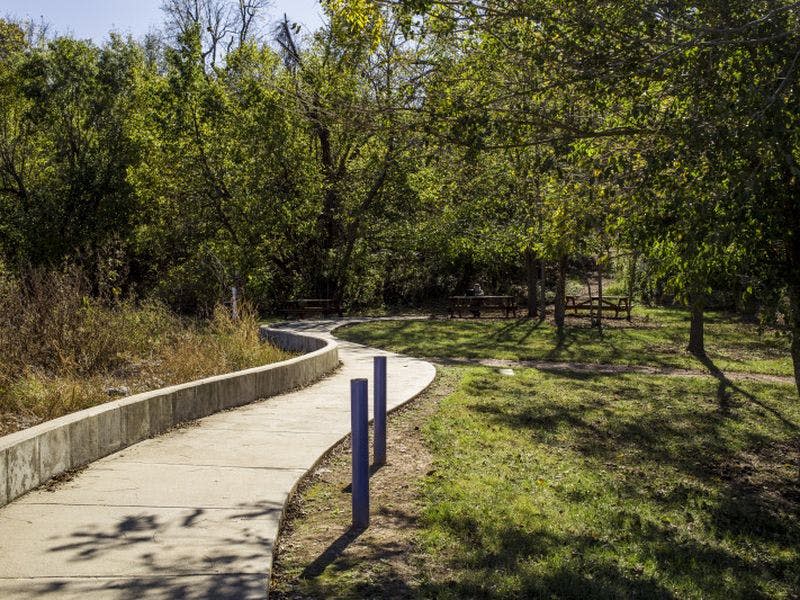 Valley Water Mill Loop
Valley Water Mill Park features a 17-acre lake with fishing access, wetlands, spring-fed stream, glades, and forests. Lots to see as you walk the 2-½ mile trail that loops the site. 
Address: 2450 E. Valley Water Mill Rd., Springfield, MO 65803
Cruse Dog Park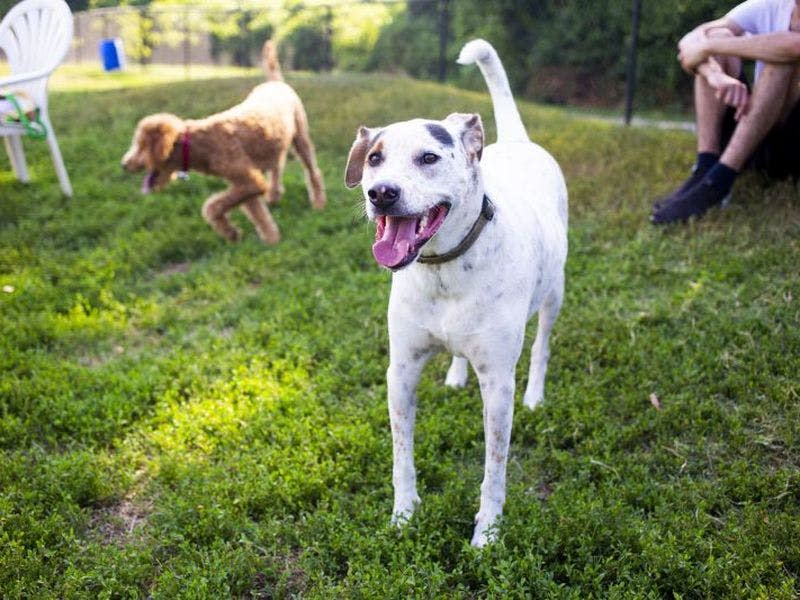 Cruse Dog Park
Currently the only off-leash dog park in Springfield. The park is a 6-acre fenced facility for dogs to run, play, and socialize. The Park features a 4-½ acre section for large dogs and a ½ acre section for small dogs. There is an annual fee of $35 per dog or a daily pass for $10 per dog. The daily pass is perfect for those just passing through or those who want to 'test' the park before becoming a member.
Address: 1069 S. Wabash Ave., Springfield, MO 65802
Coming Soon: Bark Yard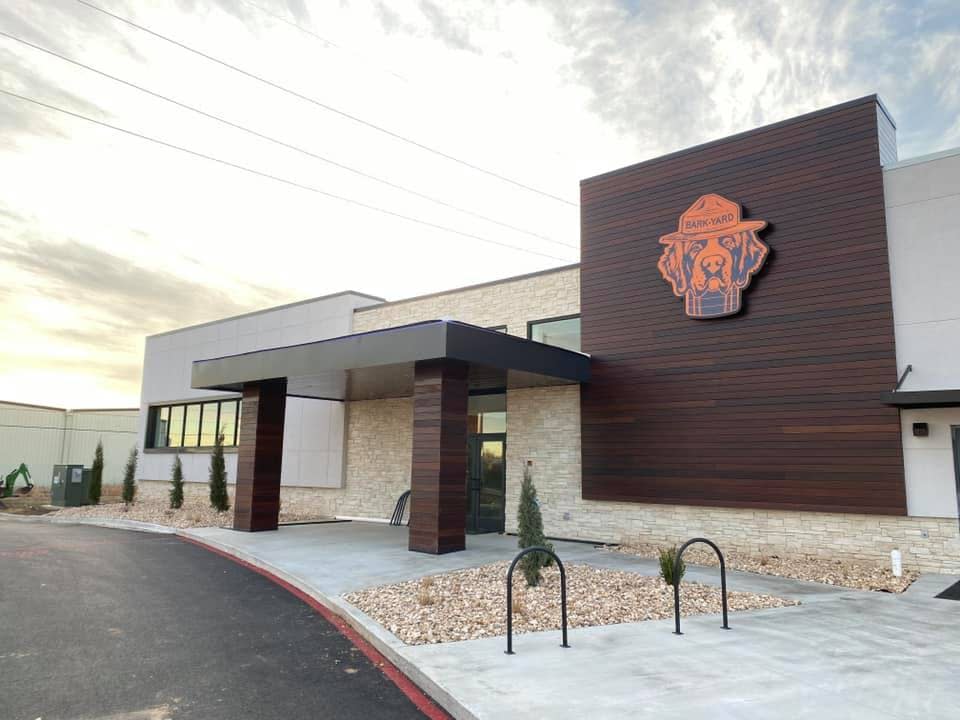 Photo courtesy of Bark Yard
This exciting development will provide space where dogs and humans can both play. Plans include off-leash play areas (outside and inside), bar-and-patio area, retail shops, and doggy daycare. The Bark Yard is located on East Cherry Street near the Chestnut Expressway exit off Highway 65. The opening is currently slated for early 2021.
Address: Coming Soon
Restaurants & Businesses
Many area restaurants and businesses are pet-friendly and provide even more opportunities to experience Springfield with your furry friends.
Many restaurants and bars offer outdoor seating and are pet-friendly such as:
Explore the Ozarks growing brewery, winery, and distillery scene by stopping for some refreshments at these pet-friendly locations included in the Ozarks Tap & Pour Craft Beverage Tour:
Here is a sample of some pet-friendly businesses in the Springfield area:
We don't want to leave out feline lovers! You will definitely want to check out Mochas and Meows in Branson which is Missouri's first permanent cat cafe. Relax with a hot or cold beverage in a comfortable lounge while spending time with free-roaming, adoptable cats. Or if you would prefer, sit in the cafe and watch the kitties play through a large viewing window.