For an elegant night on the town, Vantage Rooftop Lounge & Conservatory is Springfield's newest rooftop bar. Opened in 2019, it offers a spectacular view of downtown from atop V2, the expansion of Hotel Vandivort. With beautiful European Art Deco style and live greenery inside and a mix of soft seating outside, including private cabanas, the Vantage is sure to become a favorite for locals and travelers alike..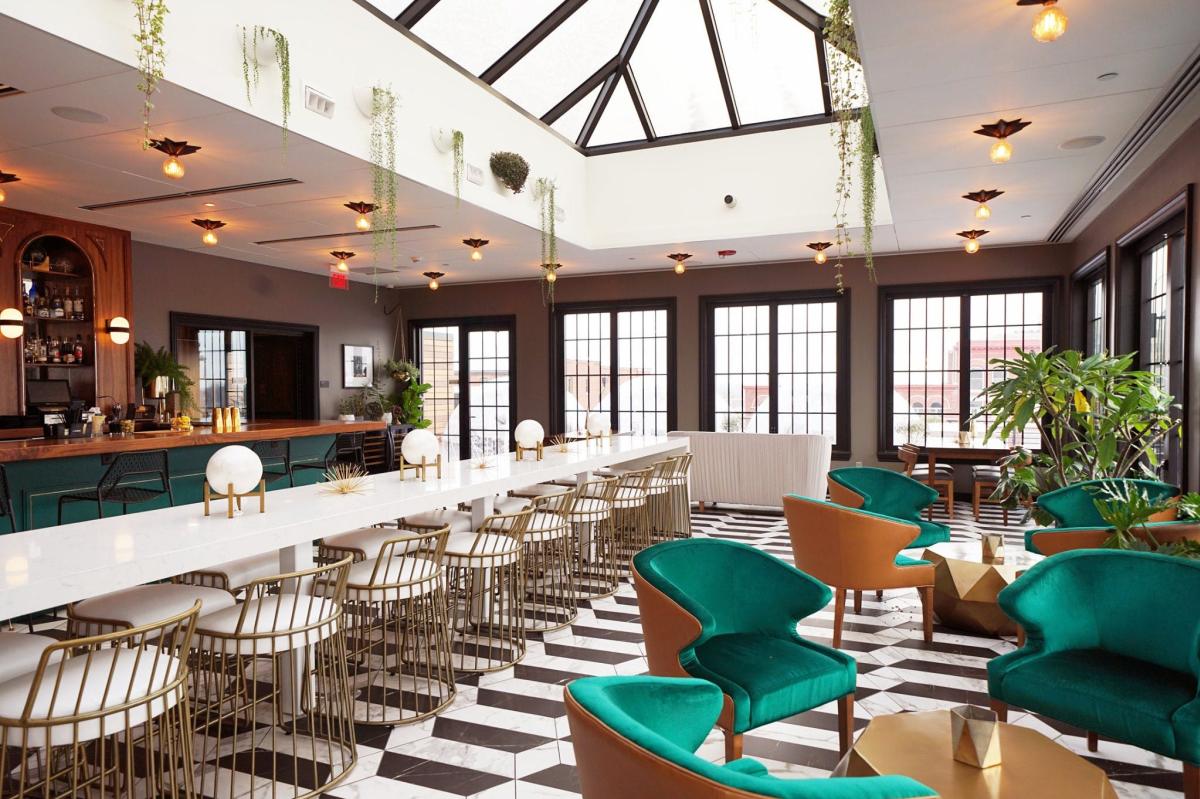 Like the hotel, Vantage consists of two parts. An opulent indoor lounge has seats for 60, decorated with a big Masonic "V" logo, deep green furniture, black-and-white geometric tiles, a lofty skylight, cozy wood-paneled walls and hanging plants.
When you step out onto the open rooftop, Vantage offers incredible sweeping views of north, west and south Springfield, giving visitors unusual glimpses of downtown architecture and skylines that are difficult to see at street level.
The outdoor portion of Vantage has room for 225 people and offers an array of seating from tall-top tables to booths. Visitors can take to the balcony seats that line the edges of the rooftop bar to take advantage of the views. For private parties and events, guests can pay a $350 food-and-beverage minimum to reserve one of two cabanas that have room for 12 to 18 people. Fire pits, gaslit lamps and plenty of containers planted with herbs round out the look.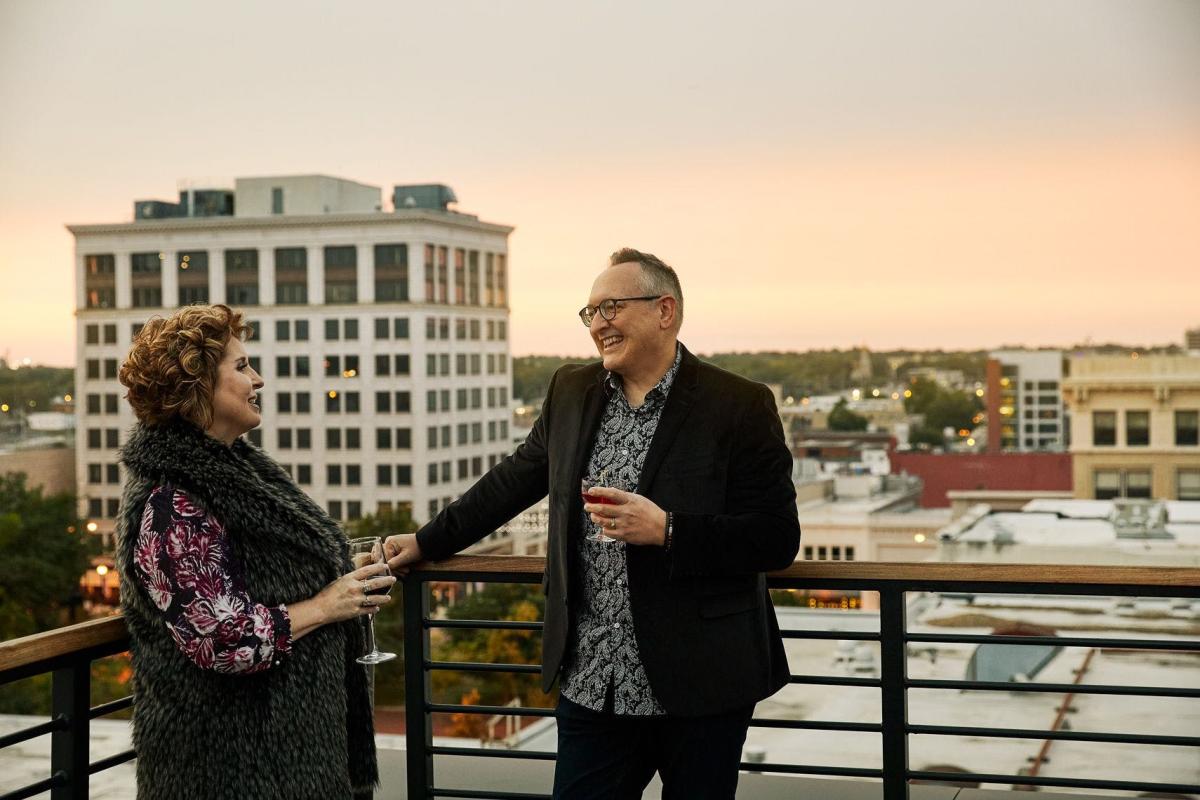 Vantage offers an array of sharable plates perfect for group settings or intimate parties. Guests can choose from a wide variety of hand-crafted cocktails, an extensive wine list and beer menu.
Food options range from snack mixes to pineapple orange shortcake to mushroom and goat cheese flatbread pizzas.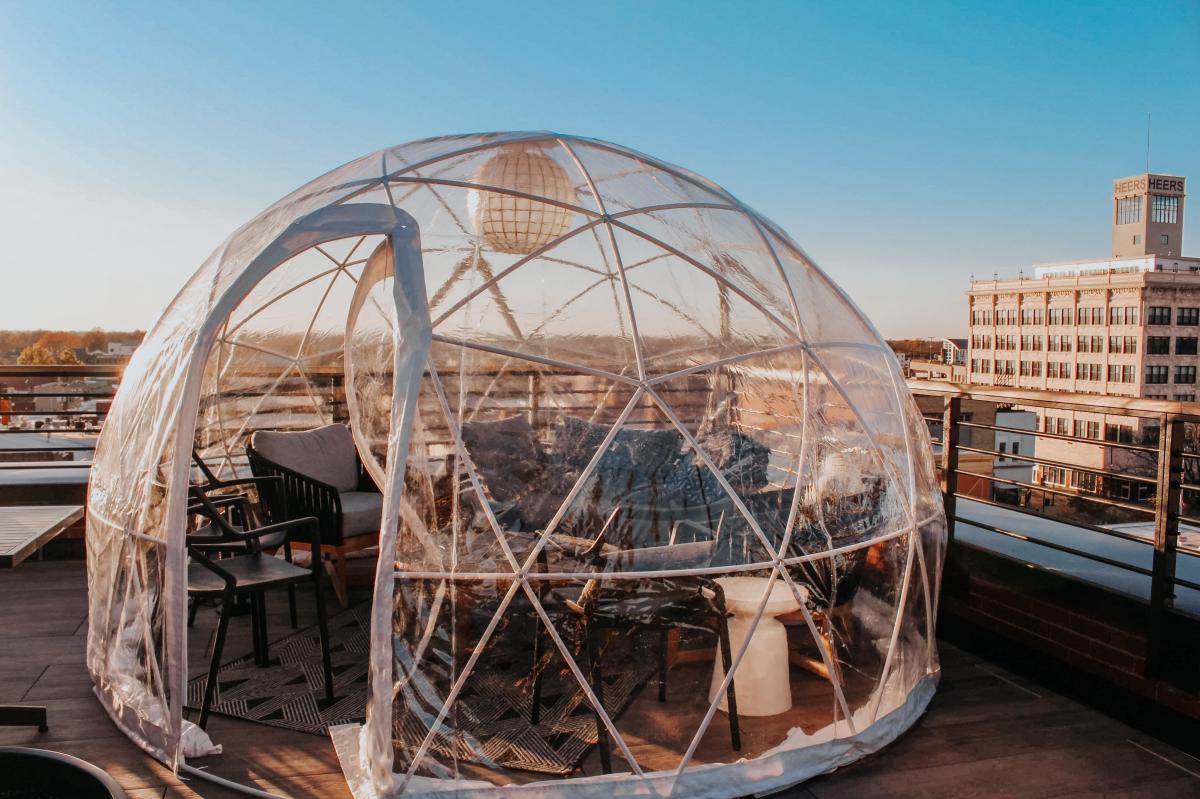 Winter isn't the favorite season for those who despise cold weather, but a heated igloo at Vantage Rooftop Lounge & Conservatory just might do the trick. The rooftop bar sets up the plastic igloos from November-March and they are a hit with locals and tourists traveling through the area.
For $30 during a weekday or $60 for a weekend, you can rent one of the five igloos for 1 hour and 45 minutes.