A guide to Springfield's Thai food
Springfield is known for its diverse dining options. Locals don't have to go far to divulge in an assortment of worldly delicacies. Join us as we travel through Springfield's exquisitely indulgent cuisine in our dining around the world series starting with the area's premier Thai fare. 
A few fun facts…
As in most cultures, food is a centerpiece in and of itself and that concept is not lost on Thai people. There is a value placed on food which is unmistakable when visiting the magnificent country or even when going out to eat at one of Springfield's authentic Thai restaurants. Meals are shared more often than not with the entire party eating together and no one person has their own meal.   
Almost all Thai food is a combination of four tastes; sweet, salty, spicy and sour. The ingredient base listed previously is evident when perusing a Thai menu as you will likely find these indicators alongside the dish descriptions.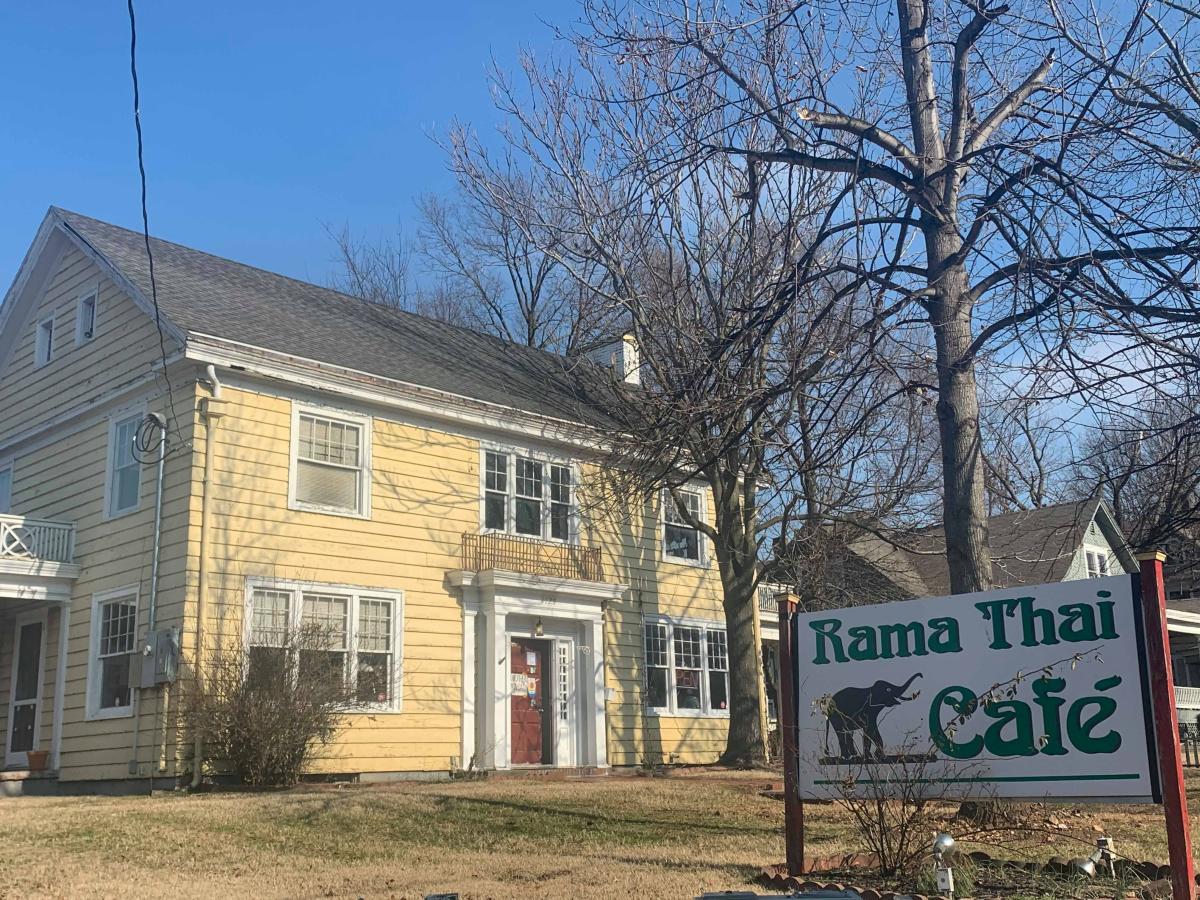 Rama Thai Cafe on Walnut Street
Rama Thai Café
Found in a historic Victorian house in downtown Springfield, Rama Thai Café, 1129 E. Walnut St., is a local favorite. Careful to keep the historical aspect of the old home, the restaurant has a certain coziness to its atmosphere and a whole lot of charm. With a reputation for having some of the best Pad Thai in the city, Rama Thai's brothy and creamy soups, spicy and sweet platefuls and excellent pricing are a great find any day of the week. It is suggested that parties of more than five make a reservation as this restaurant is almost always busy.  
Everyday Thai
Everyday Thai, 2926 S. Campbell Ave., is quaint, unassuming and comfortable. Patrons feel welcome as soon as they walk through the door. Traditional Thai food is the restaurant's specialty and it has become remarkably popular since opening in January 2018. Offering a variety of dishes such as Pad Thai and Ga-Rhee, customers don't have to worry whether there is something perfect for them to be found on the menu. The portions are big and always hearty; try the delightful Tom Kha Gai (coconut chicken soup) next time you're in. 
Thai Express
Thai Express, 948 S. Glenstone Ave., is a Springfield staple. Serving classic Thai fare for more than 25 years, the menu has evolved very little; it hasn't needed to change. Pairing fruit with the dishes is a norm we all want to make a constant in our daily lives. The Mango Chicken Curry is a favorite among regulars as well as the spice system. From easy-going to extreme heat, our words, not theirs, the seemingly ordinary little restaurant is anything but. The simplicity of the modest decor is made up for in the complexity of the food. You will be greeted with a smile and leave with one, not to mention the stomach full of fantastic food.
Tong's Thai Restaurant
Tong's Thai Restaurant, 3454 S. Campbell Ave., is another local favorite and has been since 1991. The fusion restaurant specializes in "tradition and quality." Considered some of the best in the city, the crab rangoon appetizer is a go-to starter when eating at Tong's, as well as the ladyfingers, which are deep-fried marinated jumbo shrimp. Once that has satisfied the taste buds, try the grouper with basil garlic sauce; a grouper filet egg-battered and fried then topped with basil garlic sauce and served with a vegetable medley. Be prepared to take leftovers home as the portions are hefty and make for a great late-night snack.
Basil and curry and ginger, oh my! Thai in or Thai out at any of these amazing restaurants to spice up your life; you won't be disappointed. Know of a Thai restaurant that isn't on this list? Email mrussell@springfieldmo.org and we might add it to the list.