If you love everything fall and pumpkin, why not try it all locally? Springfield has amazing restaurants, breweries and coffee shops with amazing fall menus. Here are 30+ fall treats you can try right here in Springfield. Did we miss one? Email mrussell@springfieldmo.org and we may add your suggested item to the menu.
Brewery
Tie & Timber Brewing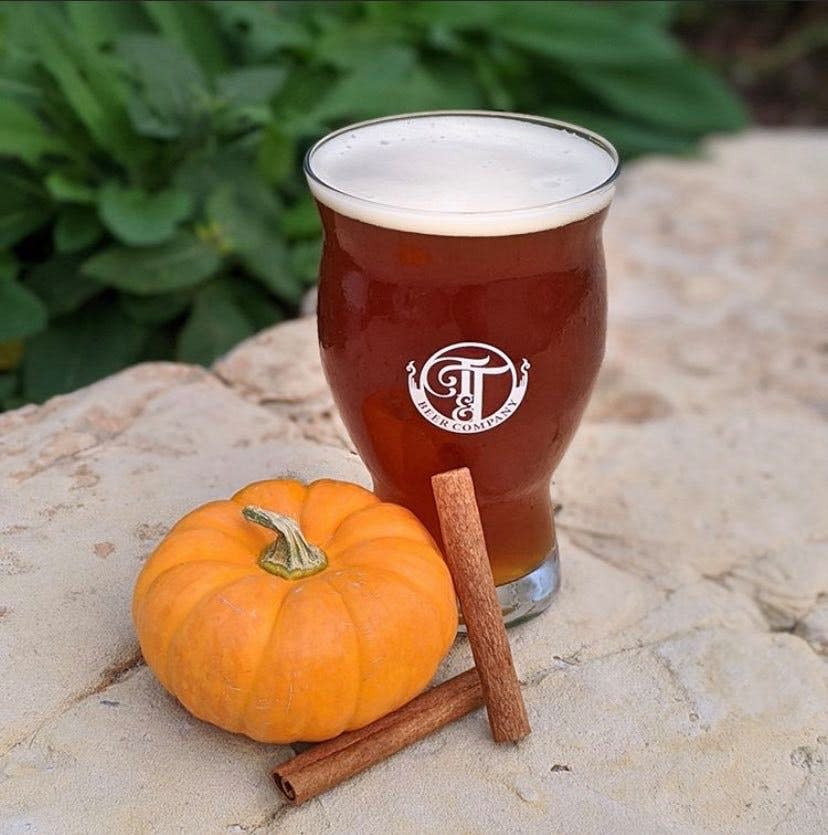 Photo courtesy of Tie & Timber
Tie & Timber's pumpkin spice ale is brewed to bring out the caramelly sweetness of the malts. Seasonal spices are added in the boil and after fermentation to get optimal pumpkin pie spice flavor. It's pumpkin pie in a glass!
Address: 1451 E. Cherry St., Springfield, MO 65802
Lost Signal Brewing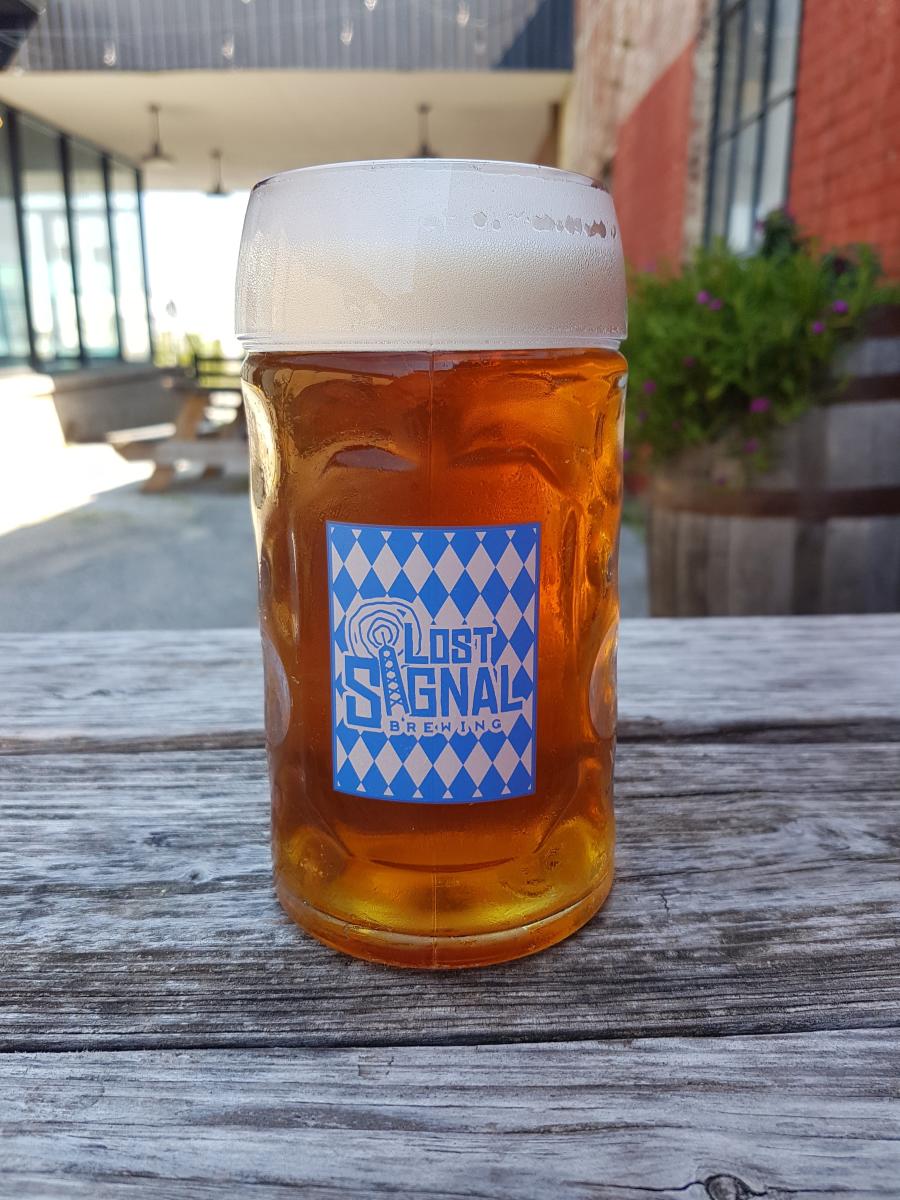 Photo courtesy of Lost Signal Brewing
Lost Signal Brewing is releasing its tower fest lager, a German-style Fest Bier. Usually released in late August or early September, it's released in preparation for all the fall/autumn festivals and most importantly Oktoberfest. The beer has a rich malt character with a clean light hop bitterness.  There is a toasted bread and biscuit aroma and flavor.  The beer finishes clean and crisp, making for a refreshing beverage to enjoy during the changing season.
Address: 610 W. College St., Springfield, MO 65806
Prehistoric Brewing
Prehistoric Brewing has brewed up a Pumpkin Pachy that's to die for. "It's made with over 13 pounds of pumpkin per barrel, roasted vanilla beans, and pumpkin spice. It's a 5.5 ABV, 12.3 IBU, and a 1 Trilo-Hop rating."
Address: 1816 S. Glenstone Ave., Springfield, MO 65804
Springfield Brewing Company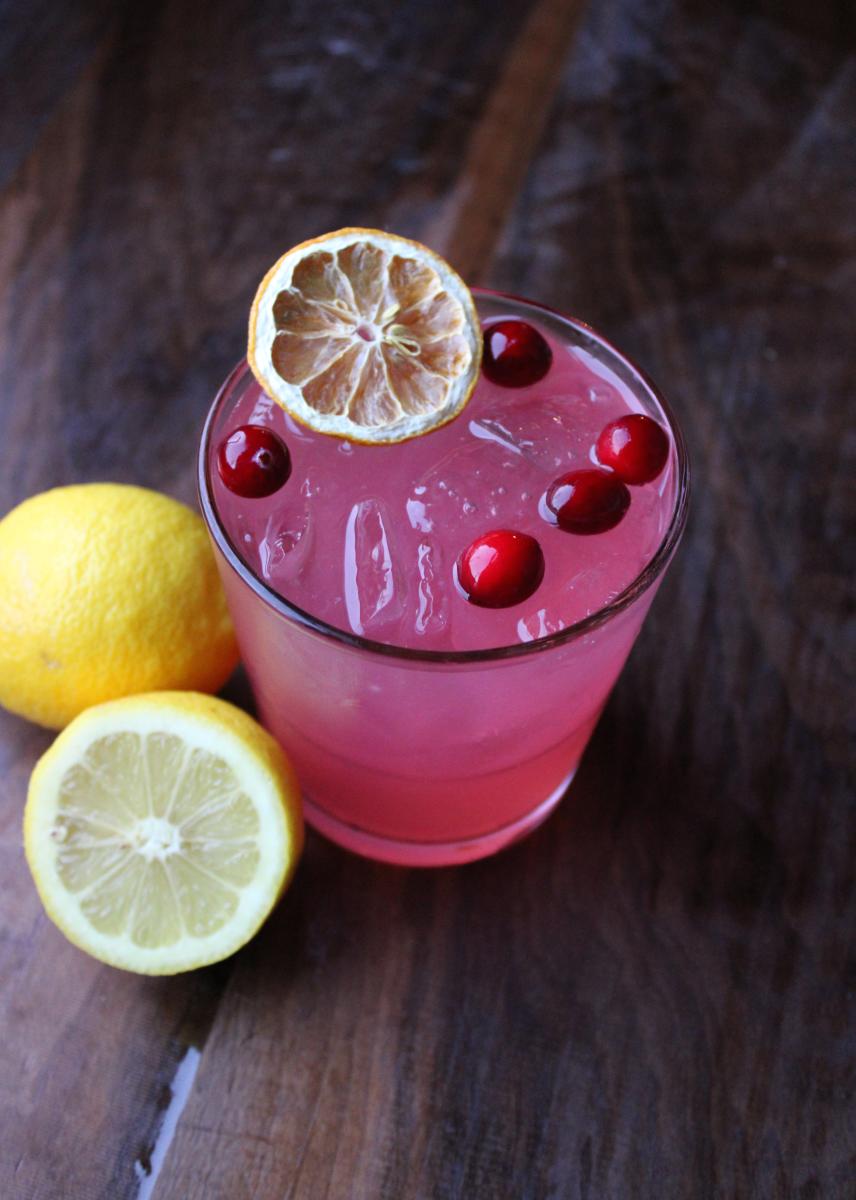 Photo courtesy of Springfield Brewing Company
Springfield Brewing Company has an array of fall cocktails making their debut such as a spicey pumpkin margarita, cranberry-ginger tom collins and an apple cinnamon daiquiri. Their 3-time award-winning Oktoberfest Beer, Mayhem Märzen, which is a malty amber lager with aromas reminiscent of toasted bread, baked crackers, and caramel. For desserts, you can enjoy root beer floats made with craft-brewed root beer with the option of: boozy pecan bourbon ice cream or vanilla bean ice cream. Try one of their ice cream sammies made with sassive chocolate chip cookies baked in house with the option of: Boozy Pecan Bourbon ice cream or Vanilla Bean ice cream in-between.
Address: 305 S. Market Ave., Springfield, MO 65806
Coffee
Architect Coffee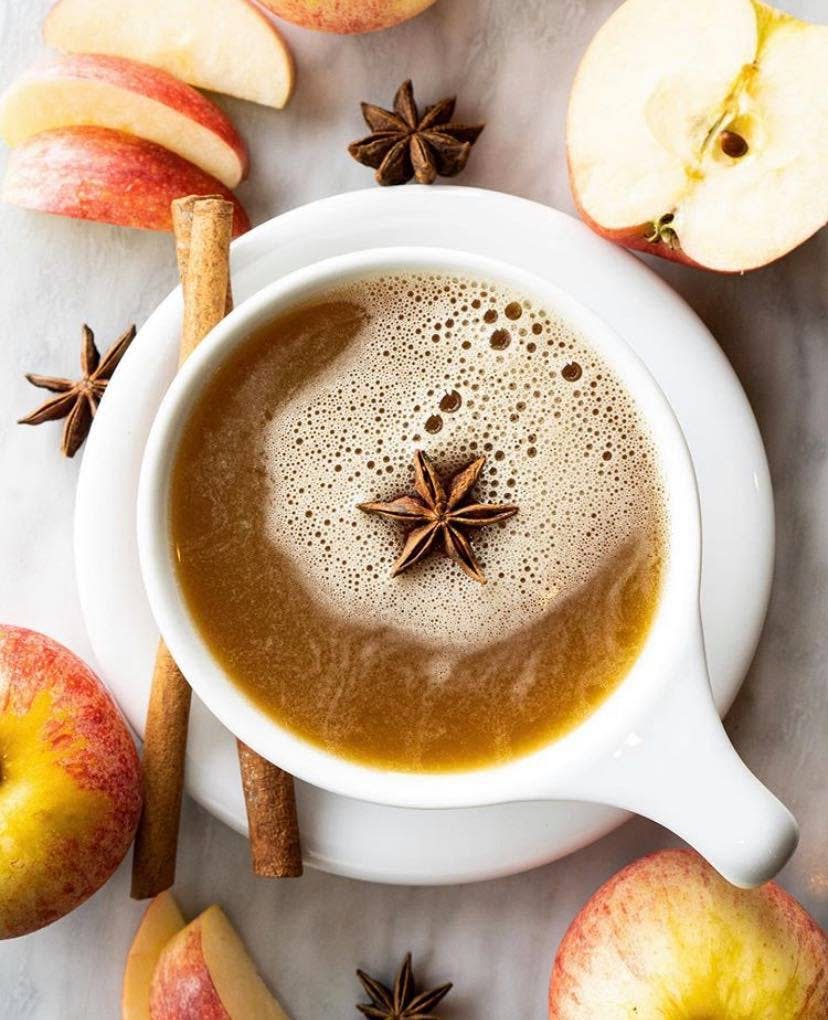 Photo courtesy of Architect Coffee
Try Architect Coffee's Spiced Apple Cider made with brown sugar syrup, apple cider and topped with a star anise. There's also a pumpkin spice latte made with 100% organic dark maple syrup and pumpkin pie spice.
Address: 1604 E. Republic Rd., Springfield, MO 65804
Big Momma's Coffee & Espresso
Big Momma's has a big fall menu with a variety of spooky fall drinks such as the Thrilla, dark chocolate and white chocolate coffee with an Askinosie dark chocolate garnish. Then there's the Monster Frappe, a frozen concoction full of chocolate, caramel and pumpkin spice. Also try the pumpkin king latte, caramel apple cider, C-Street zombie and pumpkin spice chai.
Address: 217 E. Commercial St., Springfield, MO 65803
Cafe Dhibs
Cafe Dhibs on Historic Commercial Street is bringing all the favorites, such as a pumpkin date shake, pumpkin loaf with espresso glaze, pumpkin whoopie pies and cinnamon rolls.
Address: 918 W. Commercial St., Springfield, MO 65803
Coffee Ethic
Coffee Ethic's Maple-Pecan Draft Latte combines Remedy Cold Brew with house-made maple-pecan syrup and oat milk, so it's dairy-free. We pour this one from the nitro tap, so every sip is extra smooth.
Address: 124 Park Central Square, Springfield, MO 65806
Dancing Mule Coffee
Head over to Dancing Mule Coffee for homemade pumpkin spice syrup that's available in regular and sugar-free options to add to your drinks.
Address: 1945 S. Glenstone Ave., Springfield, MO 65804
Mudhouse
Mudhouse's amazing autumn apple delight consists of frozen vanilla latte with apple juice, caramel, cinnamon, nutmeg and frozen sliced apples.
Address: 323 South Ave., Springfield, MO 65806
MaMa Jean's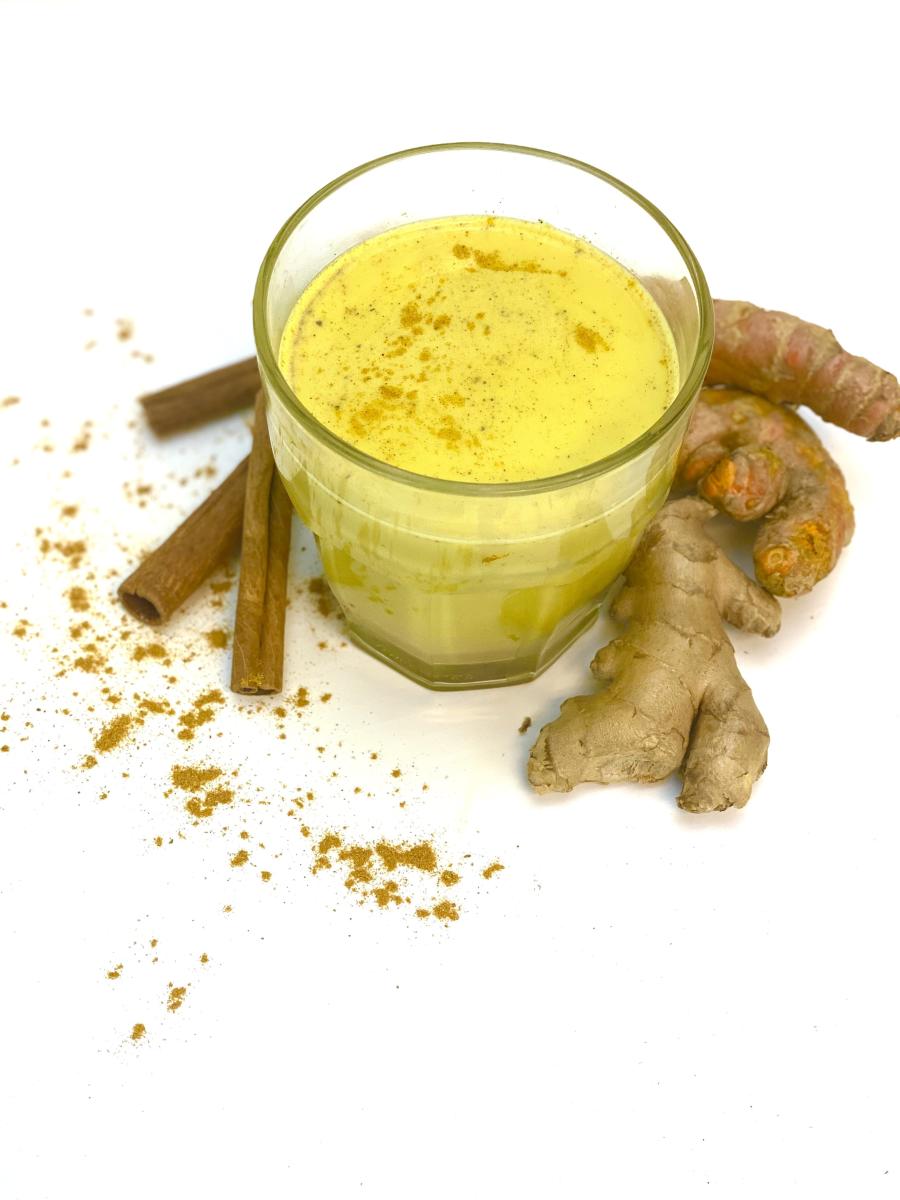 Photo courtesy of MaMa Jean's
Try MaMa Jean's new fall drinks such as their new pumpkin spice latte, harvest chai smoothie, and MaMa's golden milk that has incredible health benefits that reduce inflammation, soothe digestion and ease the mind.
Address: Various Locations
Kingdom Coffee
For all the fall feelings, Kingdom Coffee has pumpkin spice syrup and orange spice syrup perfect in hot and iced drinks.
Address: Unit #100, 211 S. Market Ave., Springfield, MO 65806
The Press Coffee & Juice Bar
Fall isn't complete without pecans. The Press Coffee & Juice Bar is serving up a maple pecan latte made with real maple syrup and caramelized pecans.
Address: 2710 S. Glenstone Ave., Springfield, MO 65804
Roots Coffee Bar
Roots Coffee Bar has pumpkin and orange zest scones along with a pumpkin spice latte and golden milk latte made with a mix of honey and warming spices including turmeric, cinnamon, black pepper, and vanilla.
Address: 1645 W. Republic Road Unit G, Springfield, MO 65807
Desserts/Food
Askinosie Chocolate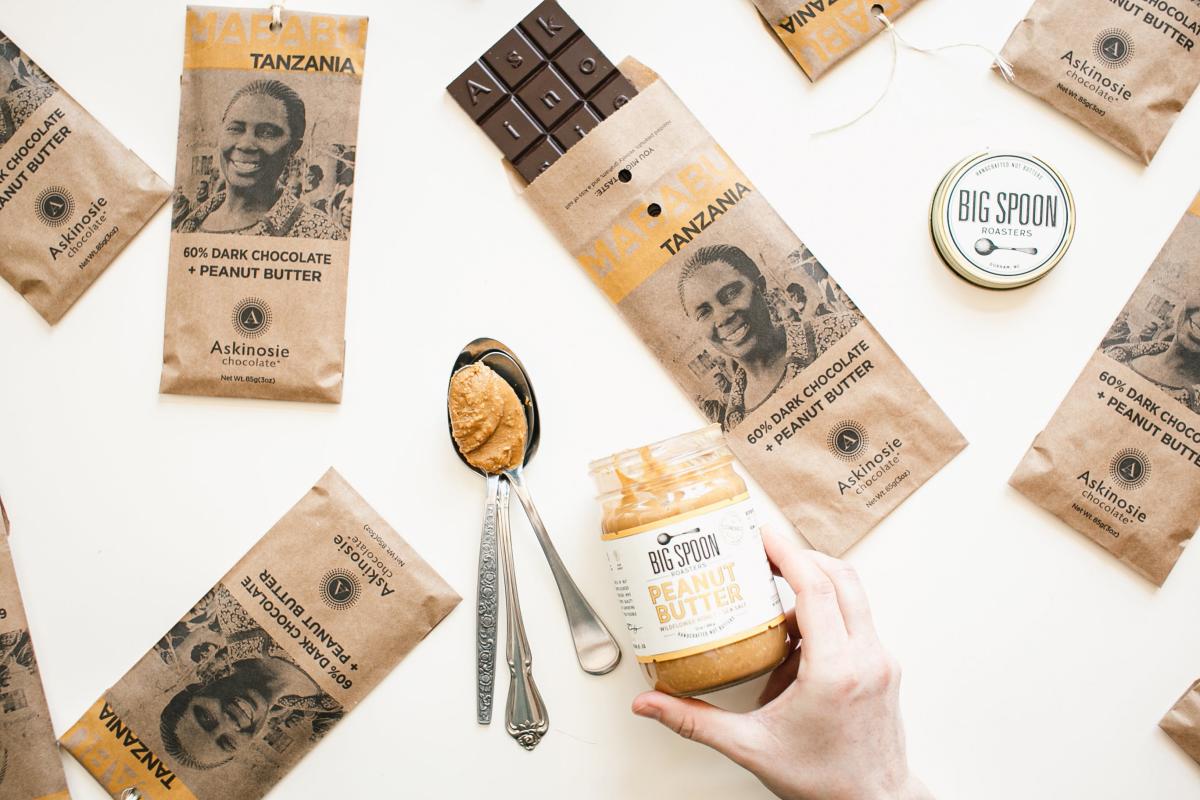 Photo courtesy of Askinosie Chocolate
Askinosie's Dark Chocolate & Peanut Butter Bar is enough to make all peanut and fall lovers melt.
"We add real, natural crunchy peanut butter (from Big Spoon Roasters) to our smoothest dark chocolate for a creamy bar reminiscent of a sophisticated peanut butter cup. We handcraft a 60% dark chocolate with cocoa beans sourced directly from farmers in Mababu, Tanzania, then blend in the rich peanut butter. The taste of roasted peanuts gives way to a creamy, smooth texture with hints of velvety graham and a kiss of salt."
Address: 514 E. Commercial St., Springfield, MO 65803
Andy's Frozen Custard
Andy's Frozen Custard will have two fall favorites including the pumpkin pie concrete and the Words Can't Describe It apple pie concrete made with blended pieces of apple and pumpkin pie.
Various Locations
Bon Bon's Candy House Caramel Apples
For a fall favorite, Bon Bon's Candy House has homemade caramel apples made in house with fresh melted caramel.
Address: 2720 S. Glenstone Ave., Springfield, MO 65804
Culture Counter
Try new and delicious homemade ice cream flavors at Culture Counter such as cinnamon roll and caramel apple that are perfect for fall.
Address: 607 S. Pickwick Ave., Springfield, MO 65802
European Cafe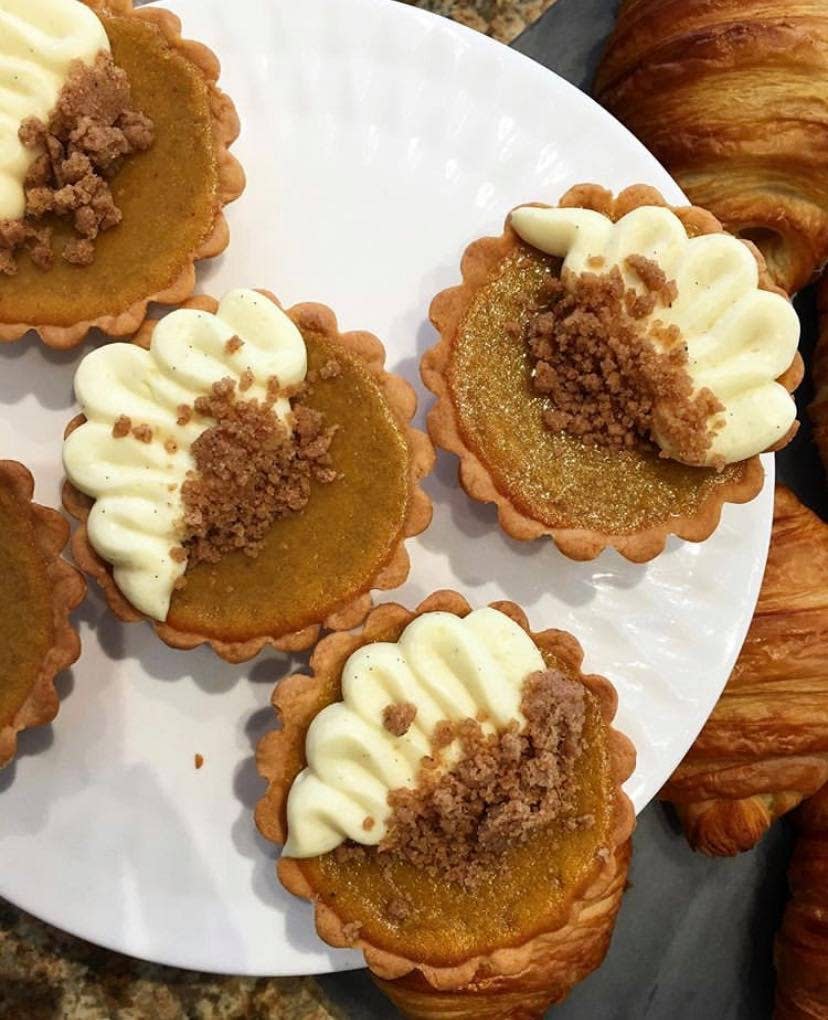 Photo courtesy of European Cafe
All your favorite fall smells can be found baking at European Cafe. Enjoy apple galettes, pumpkin tartelettes, cardamom buns, and pear and cream cheese kolaches.
Address: 207 Park Central E., Springfield, MO 65806
Gailey's Breakfast Cafe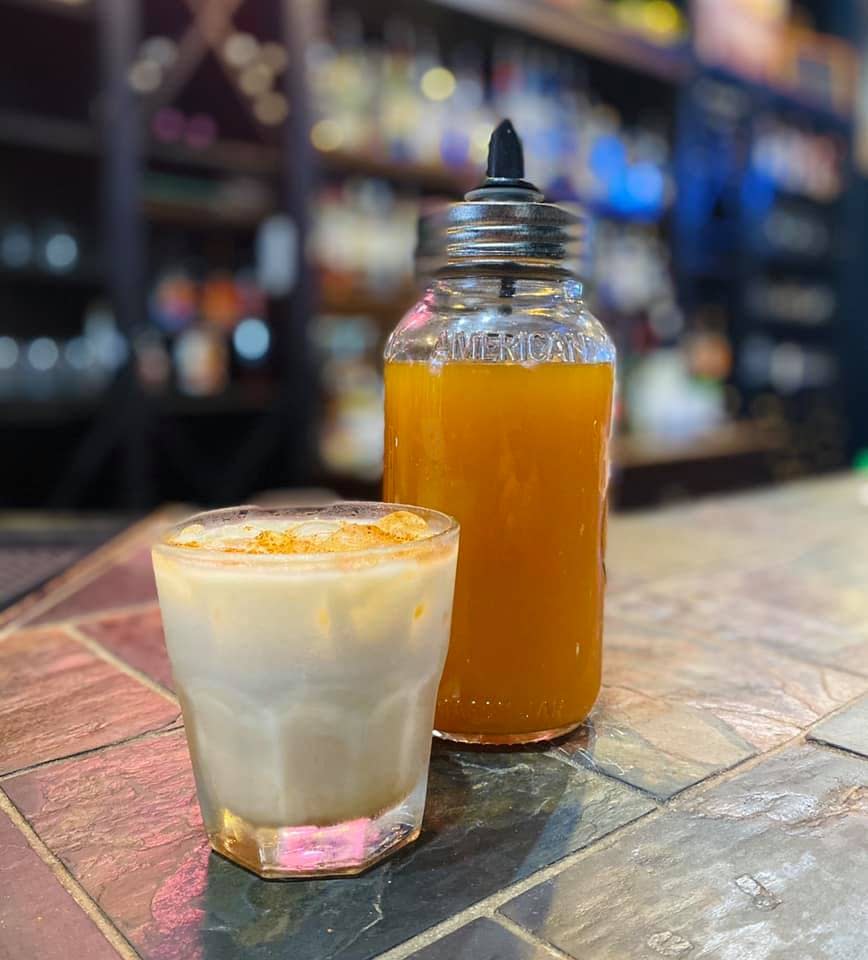 Photo courtesy of Gailey's Breakfast Cafe
Breakfast at Gailey's Breakfast Cafe is a breath of fall air. Enjoy the pumpkin waffle served with pecans, cinnamon brown sugar butter and your choice of eggs and pork. Pair it with a pumpkin spice white Russian, made with house-infused pumpkin vodka and an extra splash of RumChata
Address: 220 E. Walnut St., Springfield, MO 65806
St. George's Donuts
Donut lovers can treat themselves to orange icing donut, apple spice donut and festive Halloween sprinkle donuts with black and orange sprinkles at St. George's Donuts.
Address: 3628 E. Sunshine St, Springfield, MO 65809
Mae's Gelateria
Creamy pumpkin spice, pumpkin spice latte and caramel apple gelato can be enjoyed downtown or at the gelateria's new location in Battlefield Mall.
Address: 2825 S. Glenstone Ave r01, Springfield, MO 65804
The Order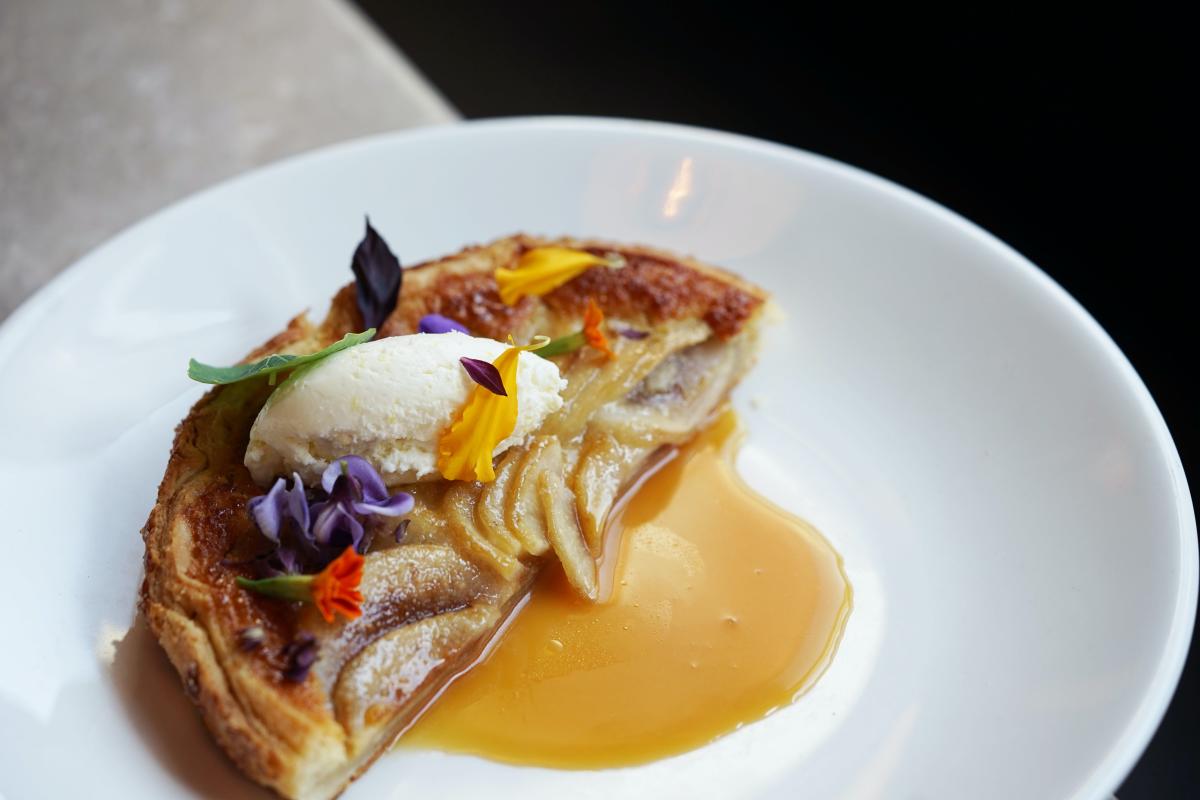 Photo courtesy of Hotel Vandivort
The Order at Hotel Vandivort in downtown Springfield is adding pear galette made with apricot syrup, salted caramel sauce and mascarpone to the menu.
Address: 305 E. Walnut St., Springfield, MO 65806
Prairie Pie
Prairie Pie is baking up delicious pies such as potato pumpkin, caramel apple, chocolate pecan, honey sea salt and cinnamon buttermilk that are perfect for fall and Thanksgiving season.
Address: Online Only
Progress
Head to Progress for a new fall dinner menu that includes savory carrot cake, butternut squash and polenta, sweet potato toast, beet carpaccio, carrot tostones and butternut squash gnocchi.
Address: 2144 E. Republic Rd. B-101, Springfield, MO 65804
The Urban Cup
For yummy cupcakes, The Urban Cup has fall flavors including cinnamon roll and pumpkin.
Address: 1952 E. Grand St., Springfield, MO 65804
Tea Bar & Bites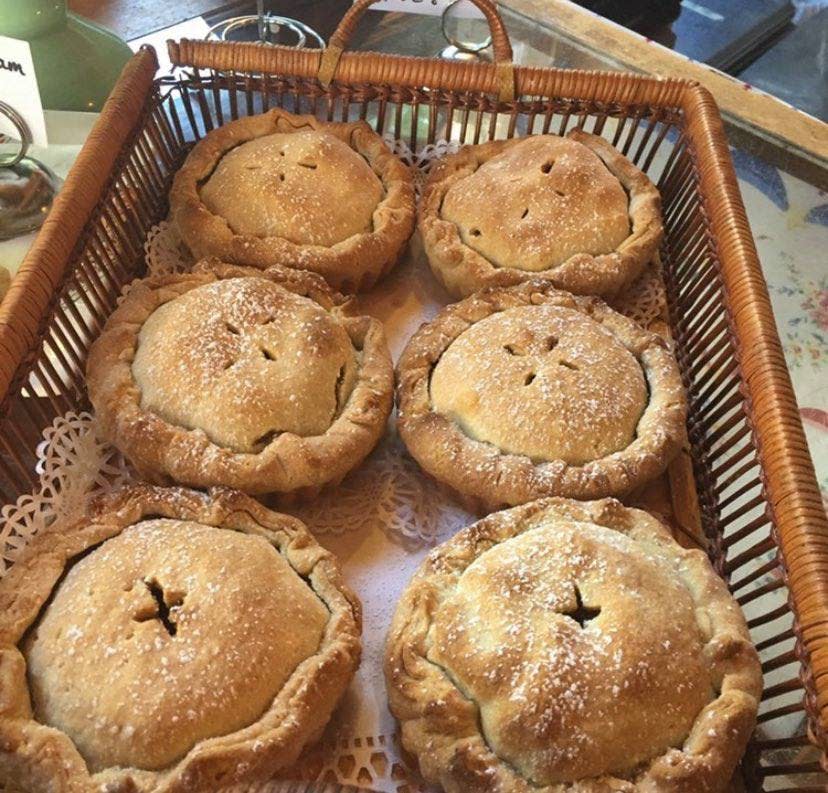 Photo courtesy of Tea Bar & Bites
Tea Bar & Bites has an incredible fall menu with everything you can imagine. Their famous caramel cinnamon rolls, pumpkin bars and pecan chocolate squares are coming to the bakery. For the menu, enjoy hot chai lattes and hot chocolate mint as well as pumpkin basil soup, pozole verde soup and sweet potato and butternut bisque. Stay tuned for fall-themed cookies and dozens of other fall surprises.