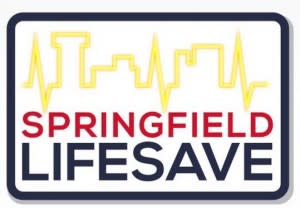 The Convention & Visitors Bureau has joined the ranks of the Springfield LifeSave Plus initiative to help the community and guests to the city be safer.
The CVB staff took the city initiative to not only equip the Route 66 Springfield Visitor Center and CVB offices, 815 E. St. Louis St., with a life-saving Automated External Defibrillator, but also to certify over half of the staff in CPR through the American Heart Association.
In March 2014, city leaders in Springfield joined members of the American Heart Association, Red Cross, CoxHealth, Mercy, Ozarks Technical Community College, Safety Council of the Ozarks and the Springfield Fire Department to unveil the Springfield LifeSave initiative with the 50/50 Challenge. The purpose is to reduce the number of deaths caused by sudden cardiac arrest in our community.
The goals of the Springfield LifeSave initiative are to train 45,000 people in compression-only CPR, double the number of AEDs in the community, and have 100 businesses and organizations commit to the 50/50 Challenge. Those who take the 50/50 Challenge and commit to certifying 50 percent of the workforce or 50 employees, are designated as a Springfield LifeSave organization. Those who purchase an AED in addition to getting their employees certified in CPR are designated as a Springfield LifeSave Plus organization.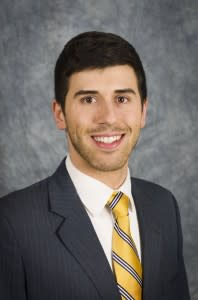 The CVB began looking into the program after Walter Watts joined the staff in February. Watts, 24, shared his story of having a cardiac event when he was 21. His life was saved by CPR and an AED, and the early access to defibrillation was key to his survival. That set Watts on a personal mission to raise awareness for sudden cardiac arrest, a mission he brought to the CVB.
Each year, over 350,000 cardiac arrests occur outside the hospital. When this occurs, it can be deadly. When CPR and defibrillation by an AED are administered immediately, cardiac arrest is reversible in most cases. Without CPR and defibrillation, the chance of survival decreases by 10 percent each minute.
With hundreds of people coming into the CVB's offices and information center every year, it was an easy decision for the bureau to get on board.
The CVB is one of many organizations in the city to join in the initiative. With hotels, schools and more making a conscious effort to save lives, it is easier than ever to love a city well on its way to being a LifeSave city.
For more information on Springfield LifeSave and the 50/50 Challenge, visit www.springfieldlifesave.org.
The CVB is a nonprofit marketing organization with the mission of improving the local economy through growth in travel and tourism in the Springfield area. For more information, call 417-881-5300 or 800-678-8767 and visit www.SpringfieldAdventures.com.