If you run toward things that go bump in the night instead of running away, you're going to love Springfield and the surrounding area. All over the Ozarks, you'll find enduring ghost stories that thrill and chill.
Where To Stay
Springfield has a variety of accommodations to fit your desired experience, needs, and budget. Check out our places to stay page for more information.
Things To Do
Pythian Castle
Take a ghost tour at this certified haunted castle. People report seeing, sensing and hearing spirits of the young and aged, especially in the basement. It's been featured on a number of TV shows about haunted places, including "Ghost Adventures" on The Travel Channel. Pythian Castle was originally built as an orphanage and retirement home for members of the Knights of Pythias and was later owned by the military and served as a prisoner of war camp. 
Address: 1451 E. Pythian St., Springfield
Landers Theatre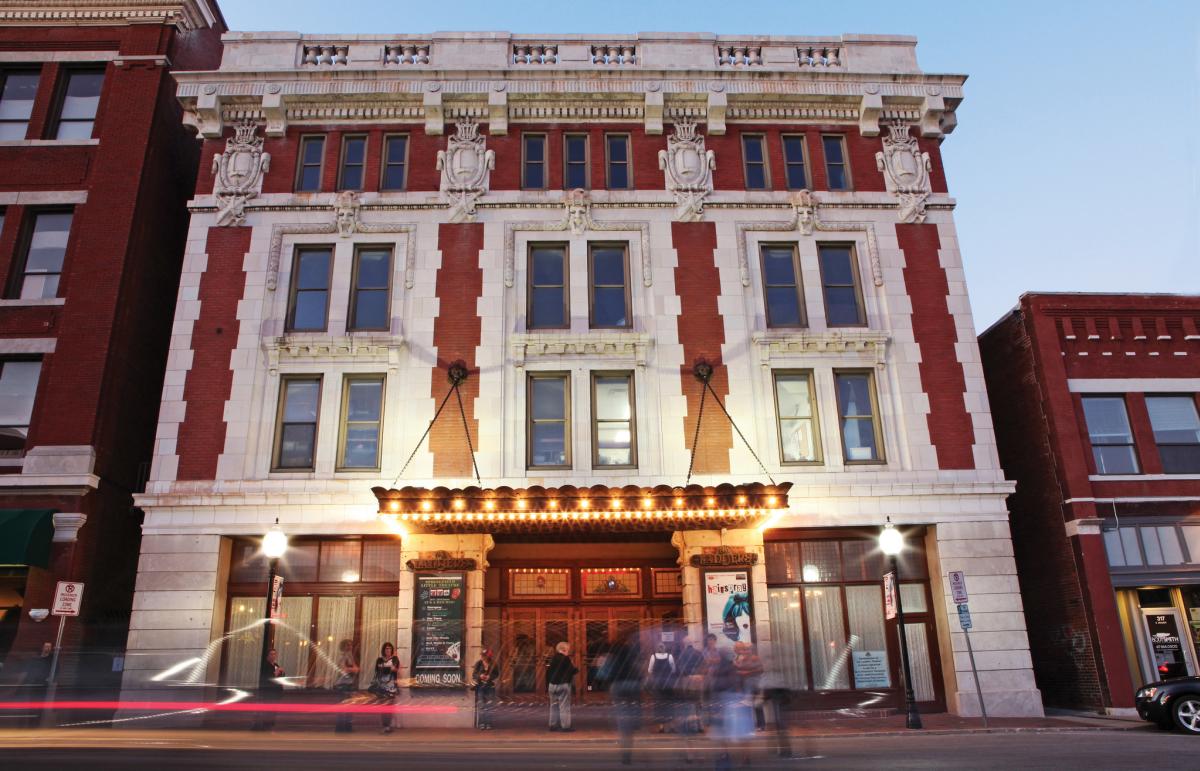 Take in a live performance at this historic theatre and watch for the ghost of a vaudeville stagehand who hanged himself from rigging above the stage. People also have reported seeing a man in one of the fourth-floor windows of the building and a janitor who died during a fire in the theatre. Perhaps most eerie are reports of the sounds of a mother comforting a crying child inside the theatre. When people search for the pair to offer help, no one is to be found.
Address: 311 E. Walnut St., Springfield
Wilson's Creek National Battlefield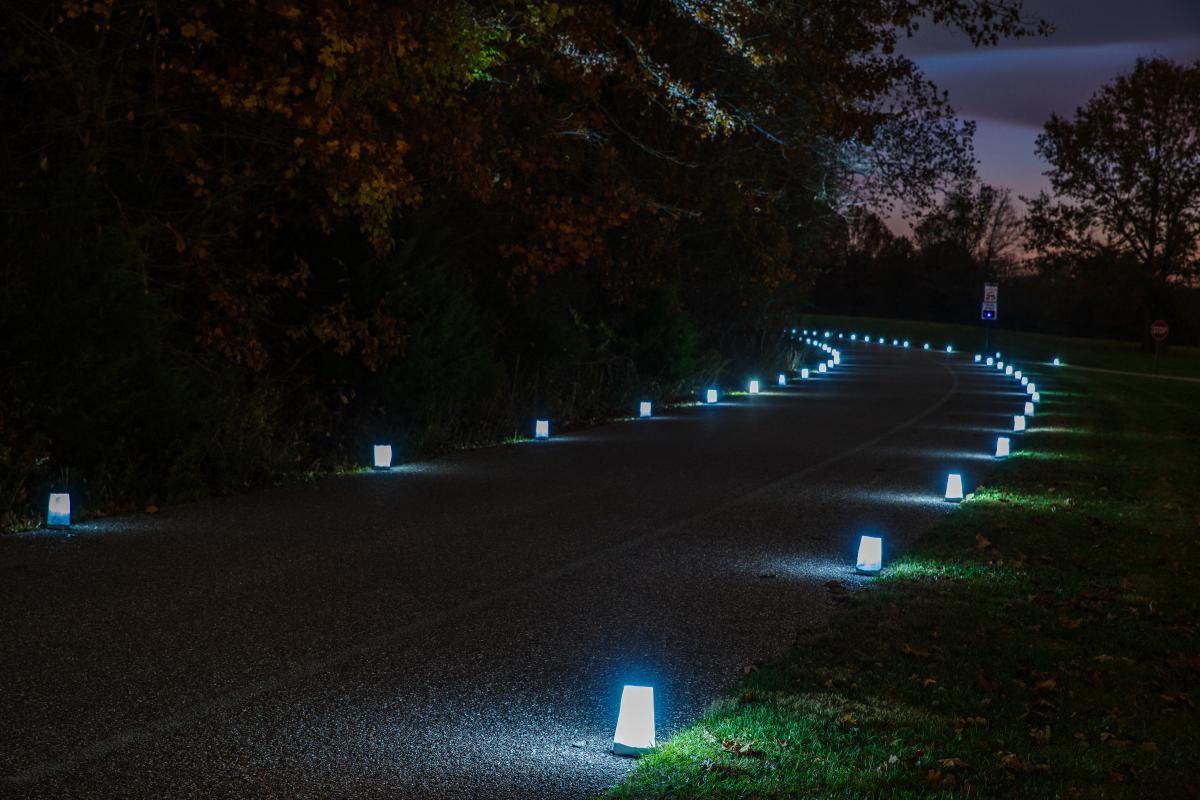 Visit the museum and explore the battlefield where you might see and hear the spirits of soldiers killed at the Battle of Wilson's Creek on Aug. 10, 1861. On Bloody Hill, cold spots and apparitions have been reported, and if you feel a chill when you're there, it may not be the weather causing that temperature change. At night, voices of soldiers have been heard in the wooded areas of the battlefield. 
Address: 6424 W. Farm Rd. 182, Republic
Phelps Grove Park
Look for the bride who has been seen in Phelps Grove Park after newlyweds were killed in a car crash while driving through. She'll be in a white wedding gown and lacy veil by a bridge that leads to the park. No one has reported seeing the groom's ghost. Maybe it will be you. The Springfield Art Museum is nearby. Stop in and enjoy the permanent collection and rotating exhibitions.
Address: 950 E. Bennett St., Springfield
Mark Twain National Forest
If you're a brave soul, go for a hike or camp in the Mark Twain National Forest east of Springfield and keep an eye out for a barefoot woman holding a baby. The woman is said to be the spirit of a mother who killed herself after her baby died. The Ozark Madonna and her infant are often seen along ridge tops in the forested mountains.
Address: 401 Fairgrounds Rd., Rolla
What To Eat
Tabak Co.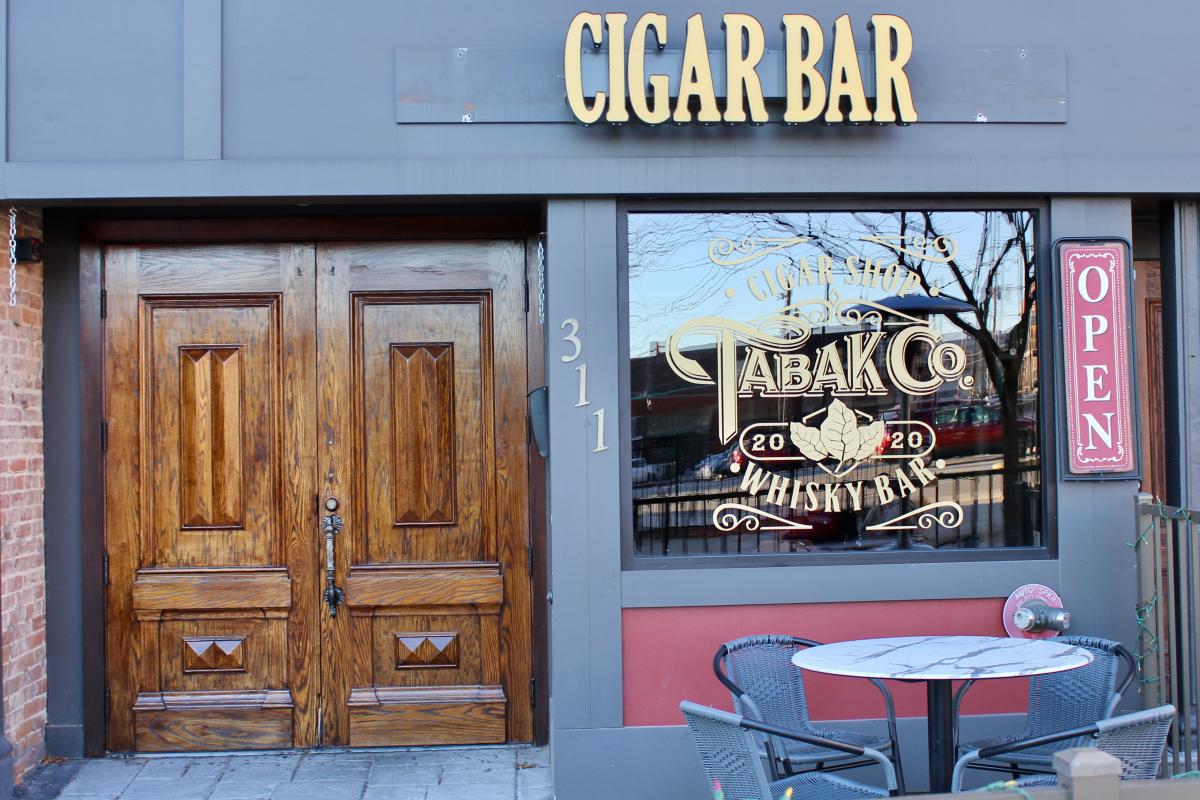 Owner Cody Hutchison says all his employees and many customers have reported sightings or eerie experiences that lead him to believe that one of his patrons is a ghost. For those who believe in such, that's not a surprise considering the building at 311 Park Central West is purportedly the city's first morgue. Davis Tutt's body was prepared there for burial after the famous "Wild Bill" Hickok shootout on Park Central Square in 1865. 
Address: 311 Park Central W., Springfield
Casper's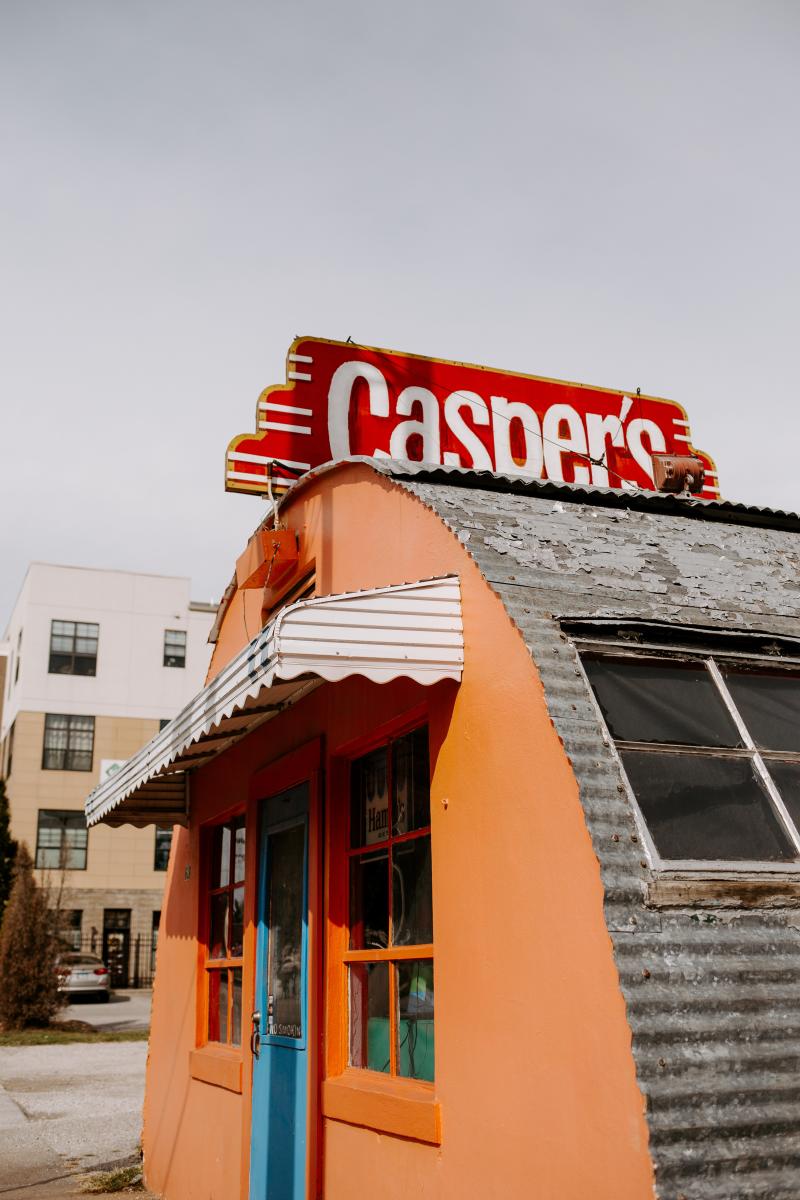 With a beginning in 1909, Casper's is purported to be the oldest restaurant in Springfield and is definitely one of the city's funkiest. How could it not be haunted!? Housed in a Quonset hut, the walls are covered with posters, album covers and artwork that will have you gawking while you chow down on hamburgers, secret-recipe chili and other items ordered from a handwritten menu on the wall. The place is tiny, which adds to its ambiance. When it's crowded - and it usually is - strangers share their tables with strangers, making new friends while they enjoy their overflowing bowls of chili.
Address: 601 W. Walnut St., Springfield
College Street Cafe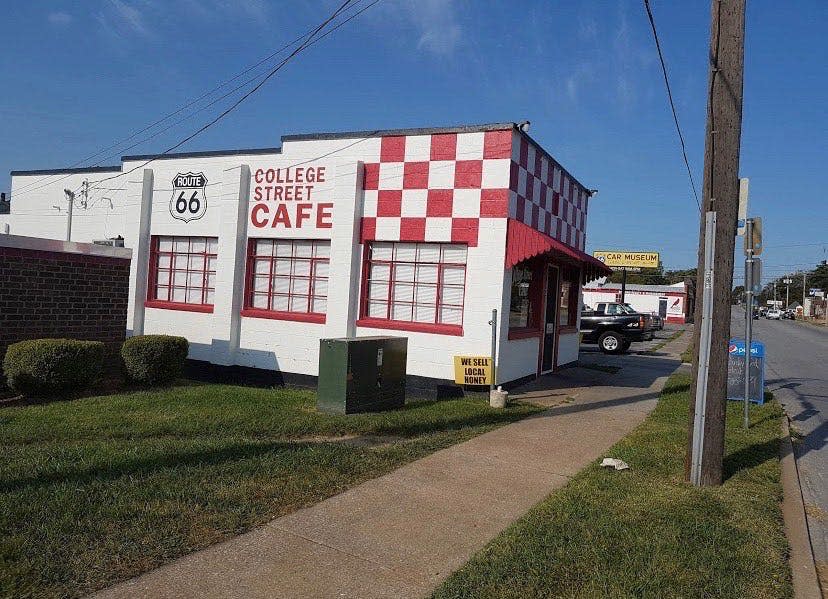 We don't know if it's haunted, but it's been around long enough to surely have some ghosts! Located on Historic Route 66, this quaint cafe is the perfect stop for hungry travelers. With down-home cooking as its staple, customers will feel as though they are sitting at mama's table every time they come in.
Address: 1622 W. College St., Springfield
Finley Farms and the Ozark Mill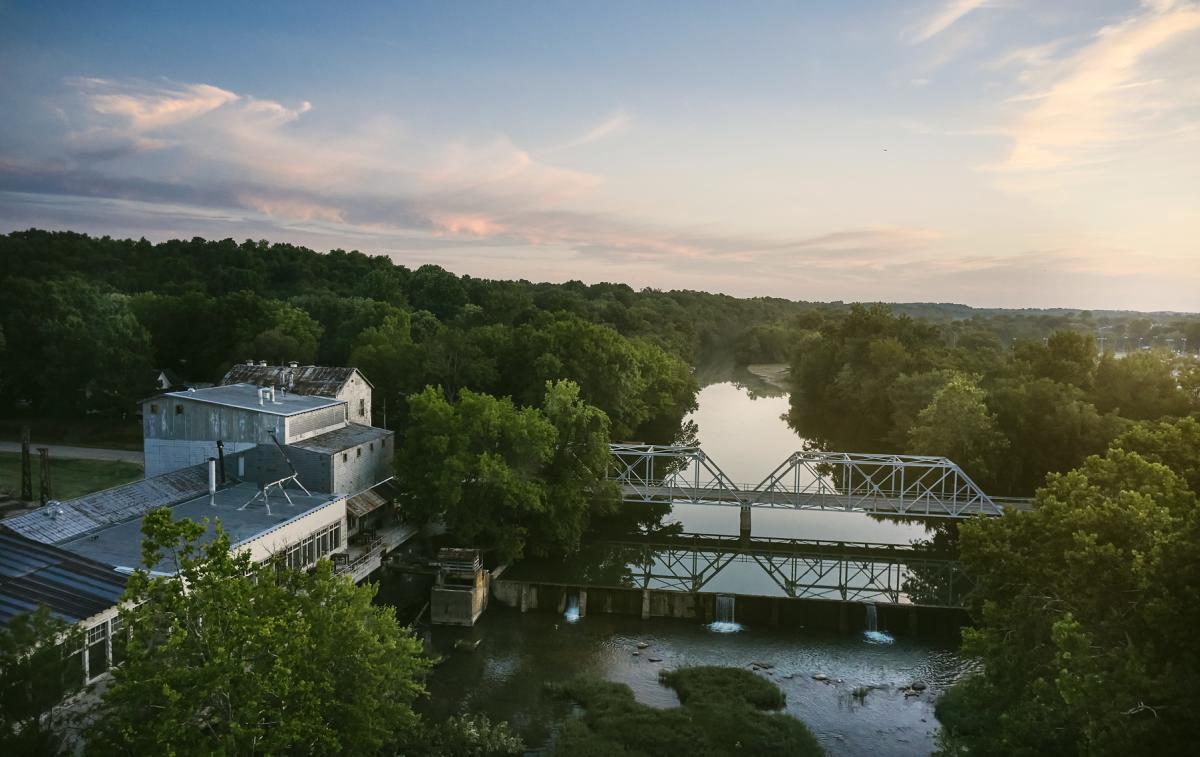 With a history going back to 1833, there's surely a ghost or two hanging around! A working grain mill that dates back to 1833, the Ozark Mill at Finley Farms is a unique gathering spot with vibrant venues, one-of-a-kind offerings, authentic goods and memorable experiences that keep people coming back for more.
Address: 802 Finley Farms Ln., Ozark
Gailey's Breakfast Cafe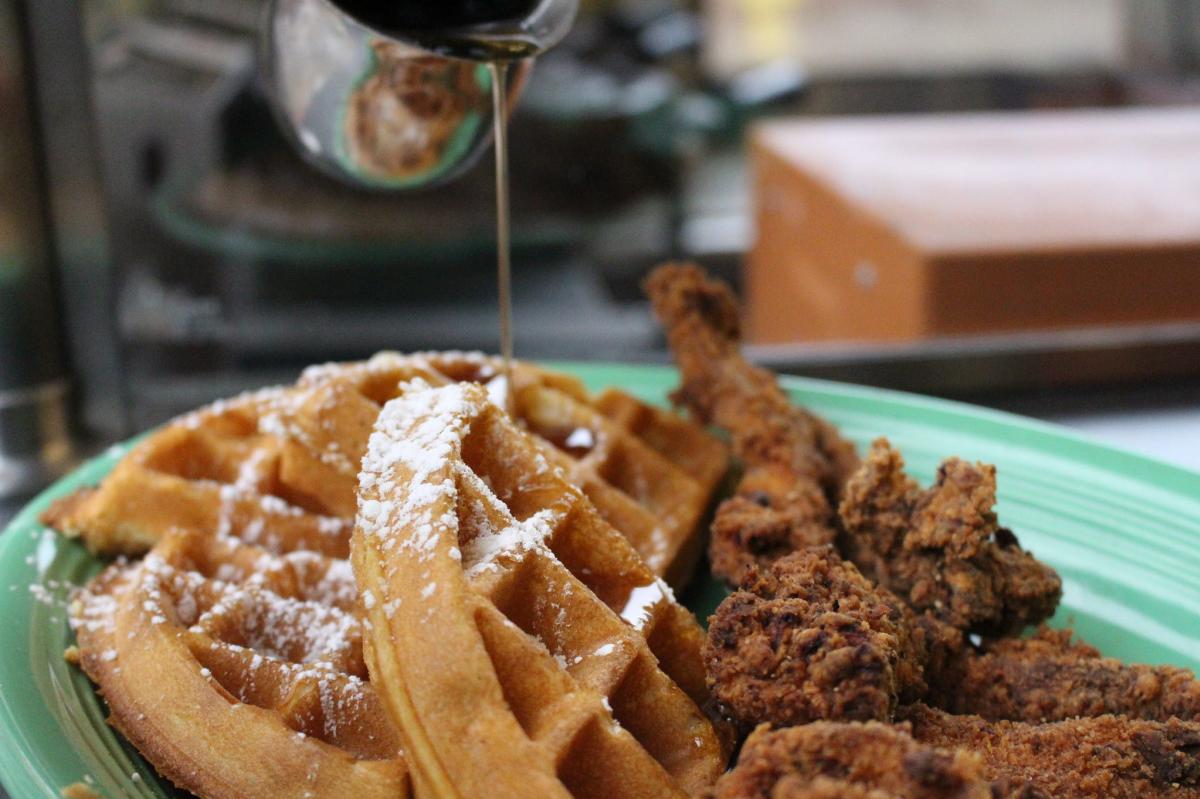 This sunny corner cafe blends the past with the present in the historic old Seville Hotel. Originally a drugstore, complete with a soda fountain and long counter where locals sat on stools to eat their burgers and fries, Gailey's is a fusion of history and modern pizazz. The stools and counter remain along with the original pharmacy signage in the oldest part of the restaurant. The middle section is what used to be the lobby of the Seville Hotel.
Address: 220 E. Walnut St., Springfield
Gilmore's
This tearoom on Historic C-Street offers a great selection of lunch and dessert items and is set in a fantastical collection of vintage decor, clothing, jewelry, and handbags. With all the vintage goods that come and go in the store, there's bound to be a ghost lurking about!
Address: 211 E. Commercial St., Springfield