The Convention & Visitors Bureau presented its annual Salute to Travel & Tourism Awards Feb. 21 at the White River Conference Center in Springfield.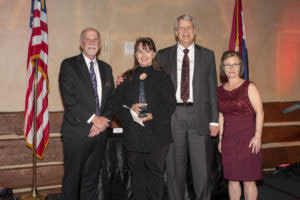 Tracy Kimberlin (left) and Stephanie Hein (right) presented the Pinnacle Award to Rick McQueary and Mary Haseltine McQueary.
The Pinnacle Award for individuals who have been active in the travel industry for many years and made substantial contributions to the betterment of the Springfield area's travel industry was presented to Rick McQueary and Mary Haseltine McQueary. The McQuearys played a significant role in the improvements to the History Museum on the Square, including heading up the capital campaign for the project.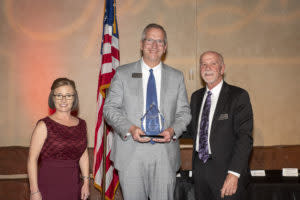 Brian Weiler (center) received the Diplomat Award.
The Diplomat Award was presented to Brian Weiler, director of aviation at the Springfield-Branson National Airport. This award is presented to a government official, organization or employee who has provided significant support to the Springfield area travel industry. Weiler was selected for his leadership leading to improvements to air transportation for the Springfield market.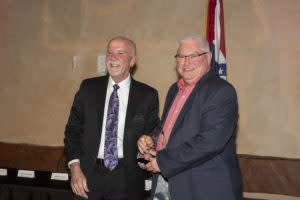 Don Patty (right) accepts the Ambassador Award on behalf of Premier Baseball.
Premier Baseball received the Ambassador Award that goes to individuals or organizations that generated significant economic impact for the area by working to encourage tourism or secure a major convention or event in Springfield. The organization has generated more than 1,500 room nights annually over the past eight years with its Incoming Freshman National Championship.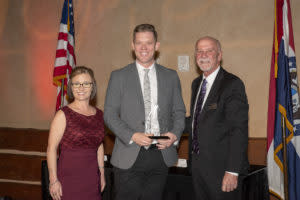 Jeff Houghton (center) received the Spotlight Award.
The Spotlight Award is presented to an individual, business or organization not usually considered part of the travel and tourism industry for noteworthy contributions in advancing travel and tourism in the Springfield area. The award went to Jeff Houghton, host of "The Mystery Hour," a late-night talk show filmed in Springfield that shines a positive light on the city. The show is aired in 17 markets across the country.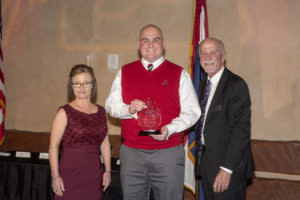 Dan Reiter (center) accepted the Hospitality Award on behalf of the Springfield Cardinals.
The Hospitality Award was presented to the Springfield Cardinals. This award goes to an attraction, lodging facility or restaurant which demonstrates outstanding hospitality to the traveling public and exhibits a team spirit in promoting the growth of Springfield area travel and tourism.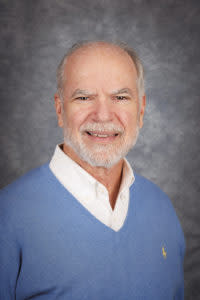 Doug Sampson
The John & Mary Williams Volunteer of the Year Award went to Doug Sampson who has volunteered for the CVB since 2018.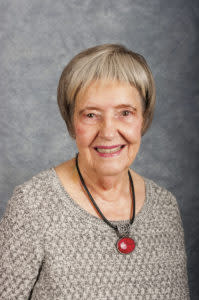 Mary Williams
Mary Williams received a 30 Years of Service Award. She and her late husband, John, were the first people to serve in the CVB's volunteer program.
The Convention & Visitors Bureau, a nonprofit marketing agency dedicated to improving the local economy through growth in travel and tourism, has presented the Travel & Tourism awards since 2000. Call 417-881-5300 for more information.