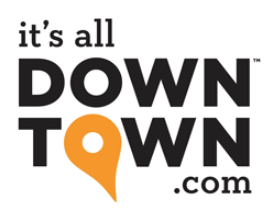 Small businesses looking to strengthen their digital presence now have access to free services, courtesy of the Downtown Springfield Association.
The DSA is one of 13 area organizations awarded a Greene County CARES Act grant in early September. A portion of that grant money is funding a Small Business Digital Consulting program.
Participants in the program receive 10 free hours of services. In that time the DSA will:
Review current digital engagement
Identify opportunities for greater interaction with customers and increased sales
Help businesses implement changes that can be made at little or no cost this fall
Follow up with an evaluation in the spring to measure progress and suggest enhancements for Summer 2021
There are also opportunities for free promotion in local media to generate additional impressions and sales.
Jeff Kessinger, DSA Communications Manager, is coordinating this digital consulting program. He will be assisted by Rusty Worley, DSA Executive Director.
Email jeff@itsalldowntown.com for more information and an application.
DSA represents 200 small business owners, loft residents and Downtown advocates. It encourages everyone to explore new ways to support local retailers and restaurants during this crisis through online shopping, meal delivery services and visiting establishments in smaller groups. Visit itsalldowntown.com for additional information on buying local in Downtown Springfield.