On those days when you crave the comfort of snuggling up with a blanket next to a crackling fire, Springfield has some of the coziest restaurants and activities to match your desire for warmth and relaxation. 
Heirloom Candle Bar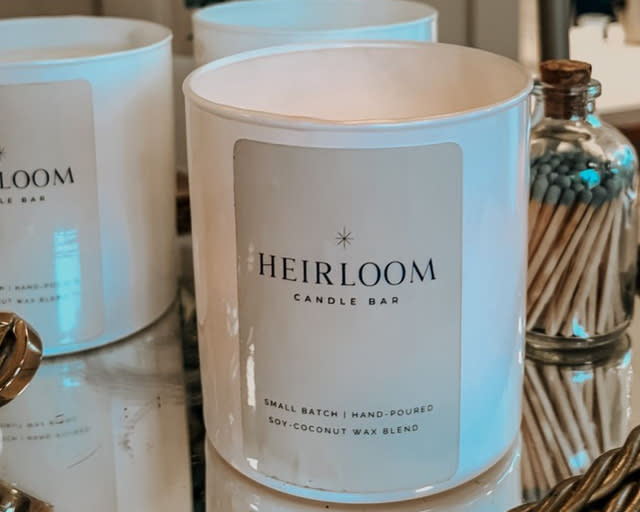 Indulge in the art of candle making at Heirloom Candle Bar, nestled in the heart of downtown Springfield. With an array of high-quality ingredients at your fingertips, you'll have the chance to select your preferred name, scents, and vessel, allowing you to curate a truly unique candle for desired space. 
Why It's Cozy: The variety of cozy-smelling scents like fresh cotton, eucalyptus, and pumpkin spice.
After Activity Meal: Head to Druff's, a cozy diner where the star of the show is gourmet grilled cheese and soups.
Cherry Picker Package X Fare
Nestled at the intersection of Cherry and Pickwick, you'll find a quaint black building serving up a menu brimming with comforting delights. Find a seat at the wooden counter and treat yourself to a steaming bowl of tomato orange soup or savor the deliciousness of a pesto turkey melt on toasted wheat bread.
Why It's Cozy: The comfort food paired with the view of Rountree Neighborhood.
After Meal Activity: Paint a plate, coffee mug or other pottery at Artistree Pottery.
Downtown Bookshops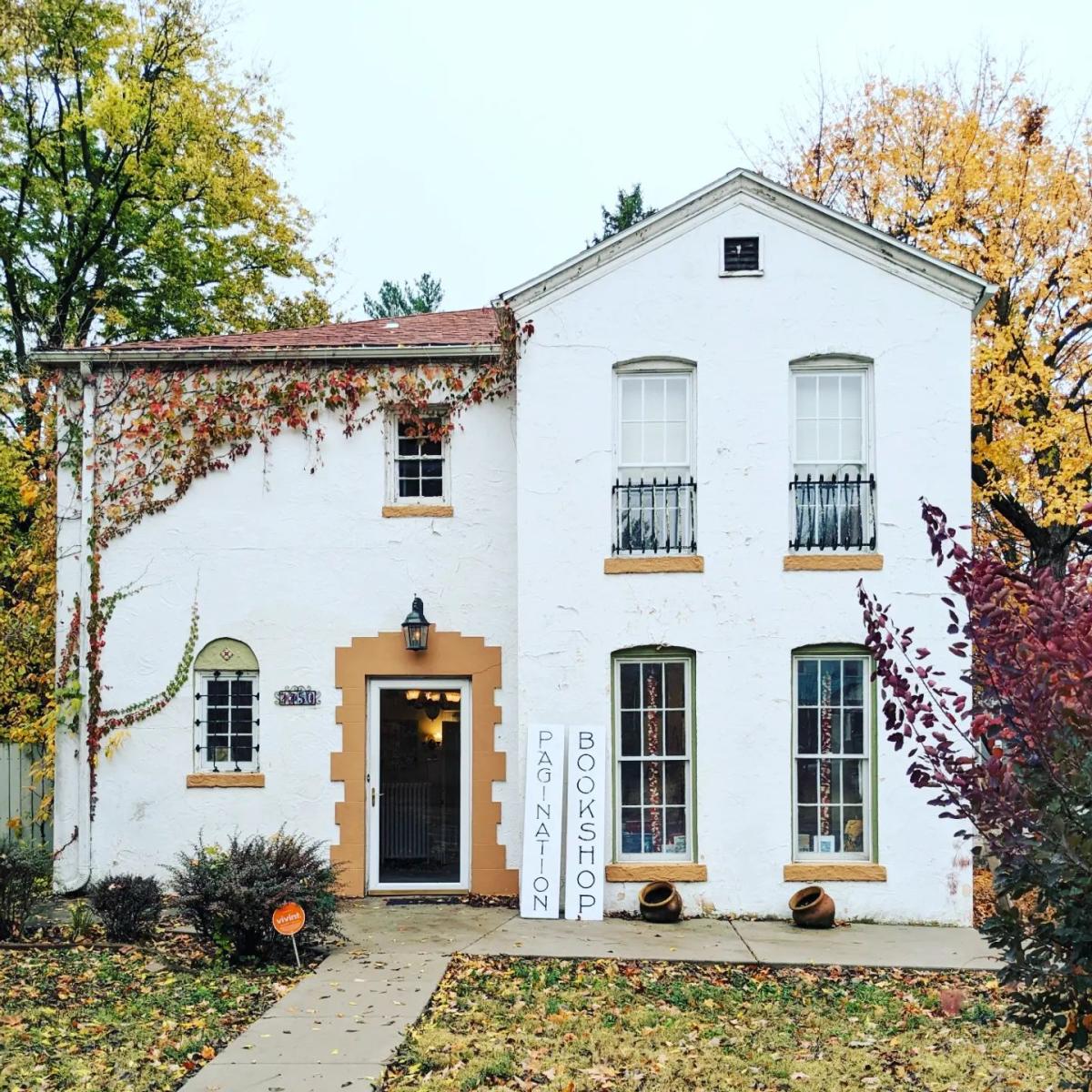 Pagination Bookshop. Photo courtesy of Pagination Bookshop.
Within the same block, two of Springfield's most inviting bookstores await your exploration. Tucked within a historic century-old house, Pagination Bookshop offers an ambiance akin to entering a cherished home, where beloved literary classics grace the shelves of nearly every room. For a glimpse of your newfound literary treasure, several intimate corners beckon, including a Hobbit Hole-themed reading room under the staircase.
At Bookmarx, embark on a literary journey while enjoying the company of some friendly felines. The shelves are filled with an array of both new and pre-loved books spanning numerous genres, providing every visitor the opportunity to discover their next captivating read.
Why It's Cozy: The familiar bookshop smells, cozy reading nooks and friendly felines.
After Activity Meal: Experience a memorable evening in town with a visit to MudLounge, where boozy coffee shop cocktails and warm fondue pots take center stage.
Prairie Pie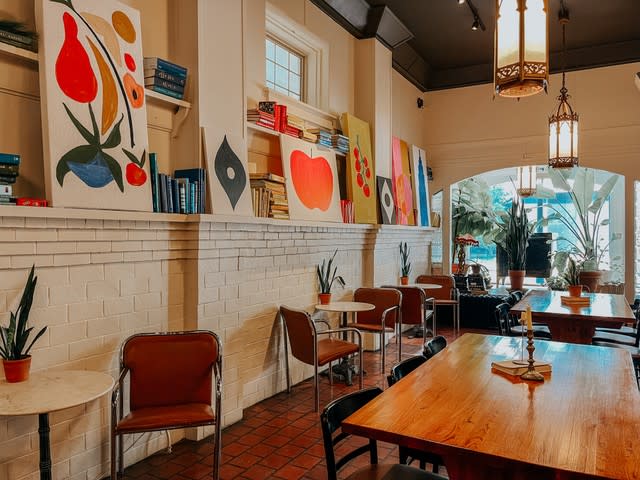 Indulge in a delightful, cozy downtown lunch experience at Prairie Pie, where the savory aroma of pot pies fills the air. Treat yourself to a mouthwatering selection of pot pies, including the classic chicken pot pie and a flavorful curry pot pie accompanied by a side of creamy mashed potatoes. Don't resist the temptation of the walk-up glass counter adorned with tempting treats like cinnamon buttermilk pie, pumpkin pie, orange snickerdoodles and banana chocolate chip cookies.
Why It's Cozy: The funky abstract art lining the walls, the smells of fresh baked pie and the outdoor alleyway patio.
After Meal Activity: Walk next door to the Landers Theatre to see a show put on by the Springfield Little Theatre or head down to the block to the Gillioz Theatre to see a concert or movie.
Tea Bar & Bites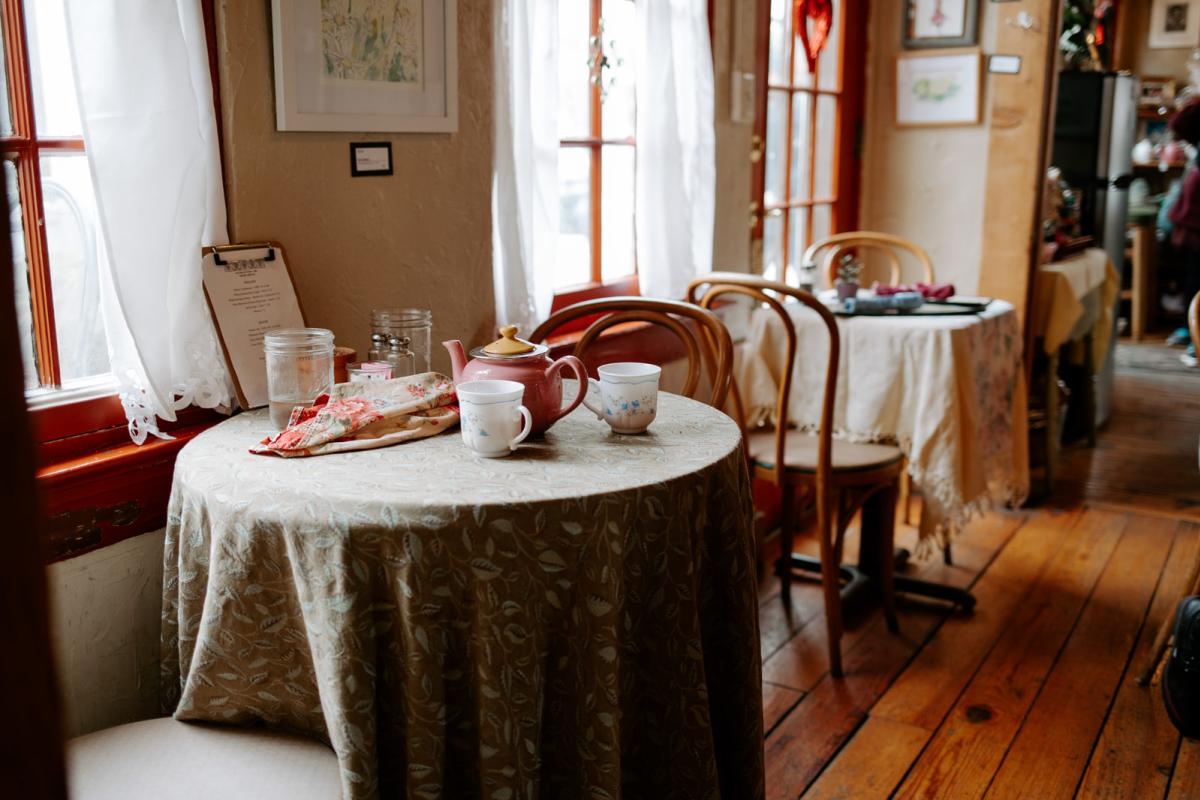 For a quaint brunch on a covered patio, Tea Bar & Bites on Pickwick Avenue is a charming, chic eatery from the floral tablecloths to the bubbling fountain outside. Customers can order items like seasonal quiche, chicken salad sandwiches, or sweets such as scratch-made muffins, cinnamon rolls and scones.
Why It's Cozy: The cottagecore decor, floral cloth napkins, tablecloths, and tea selections.
After Meal Activity: If you're feeling exceptionally crafty, paint a masterpiece at Painting With a Twist or DIY a blanket at AR Workshop.
Record Stores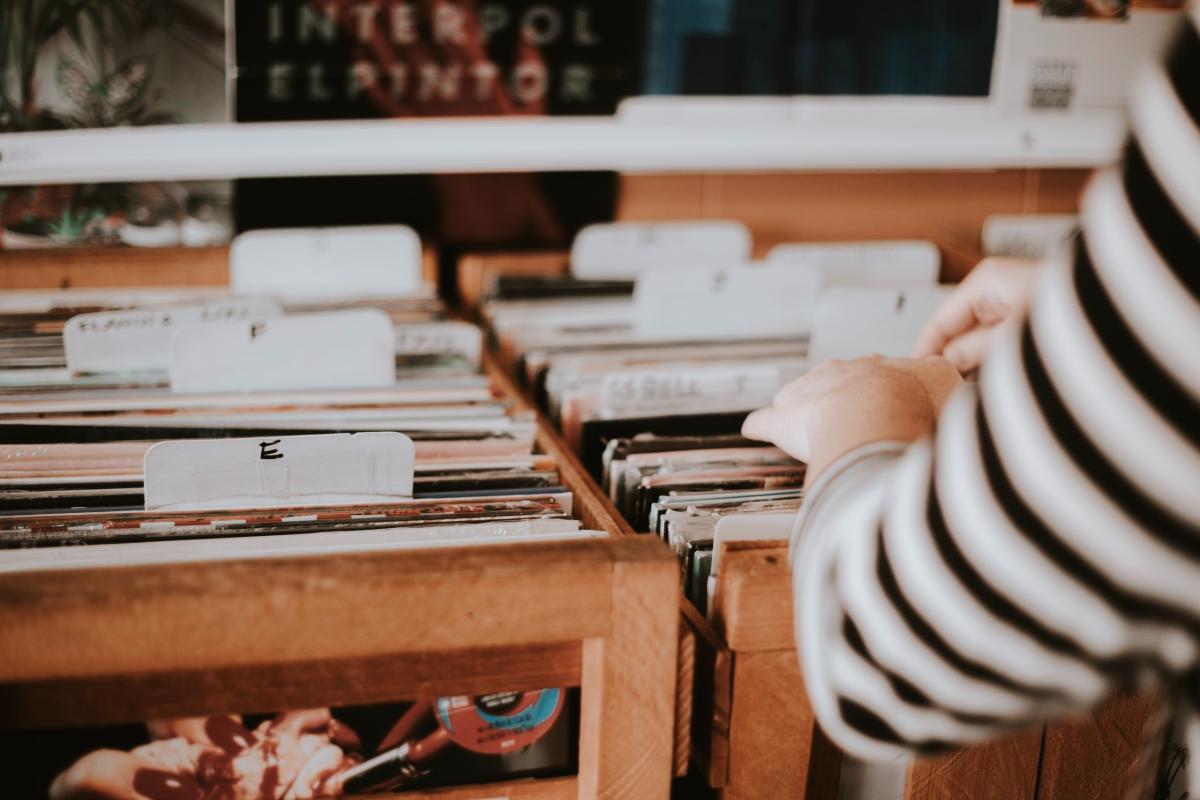 Rows of vinyl treasures beckon at several downtown record stores in Springfield.
Both Stick It In Your Ear and Heavy Heads Records are Springfield's go-to stores for nostalgic music and great finds. Thumb through thousands of new and used vinyl, CDs, cassettes and even 8 tracks. The friendly staff and fellow enthusiasts at both stores create a sense of camaraderie, always ready to guide you toward that hidden gem you never knew you needed.
Why It's Cozy: The vintage album artwork, the narrow aisles and the distinct smell of vinyl.
After Activity Meal: Mosey over to the new and refurbished Casper's Diner for a loaded bowl of chili.
Finley Farms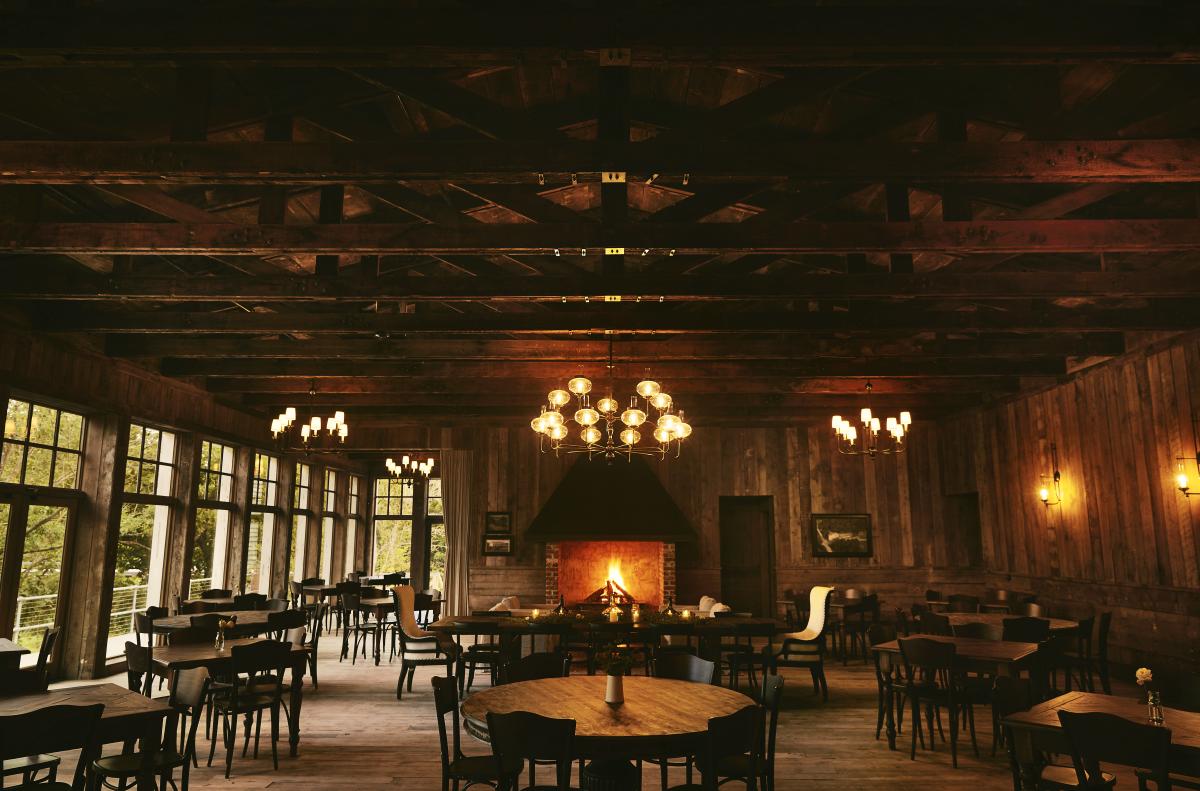 The Hawkins Room at the Ozark Mill. Photo courtesy of Finley Farms
Immerse yourself in a remarkable farm-to-table experience, surrounded by the breathtaking riverfront scenery at Finley Farms. Seek solace by the expansive fireplace within The Workshop, the farm's meticulously renovated coffee shop, offering a unique ambiance for both work and leisure.
If you're looking for a warm and inviting dining experience, consider exploring the restaurants located within the Ozark Mill. Treat your taste buds to a culinary indulgence of seasonal delights at the Ozark Mill Restaurant, all while enjoying the picturesque sight of the Finley River. As night falls, venture downstairs to The Garrison speakeasy, a secluded haven that boasts refined and shareable gourmet dishes, accompanied by expertly crafted cocktails. The snug outdoor patio provides an unparalleled panorama of the river, enhanced by the presence of a crackling fire pit to keep you cozy.
Why It's Cozy: The floor-to-ceiling wood-lined walls, fresh floral table arrangements and large stone fireplaces.
After Meal Activity: Shop around Antique Row at shops like Camp Flea Antique Mall, Little Bluebird Vintage, Ozark Antiques, Avant Garde'n and more.