When a 4-year-old in Minnesota wished for unique experiences with animals and aquariums, the staff at the Make-A-Wish Foundation immediately thought of Springfield because the city had everything he wanted.
The Springfield CVB and local tourism industry wasted no time making Lucas' wish come true. Attractions provided free admission, the family's hotel stay was complimentary, restaurants provided gift certificates, and the family received gifts from businesses across the city. 
Lauren Nitsch, wish specialist for the Make-A-Wish Foundation, said the family reported their visit in June was "AMAZING." 
Lucas, who is battling a lifelong illness, is among thousands of children with critical illnesses whose wishes are granted by the nonprofit Make-A-Wish Foundation. 
Thank you to everyone who helped make his wish come true in Springfield!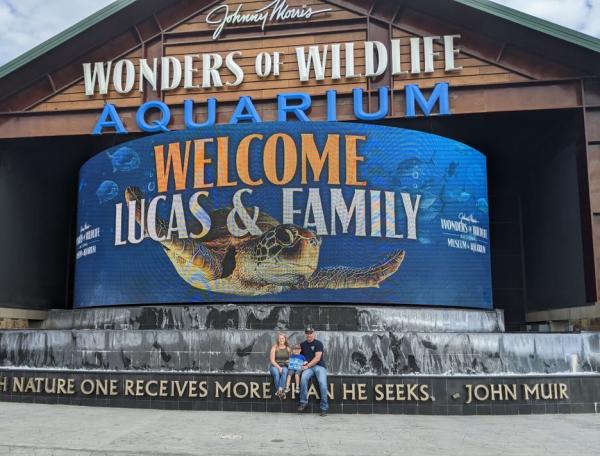 Wonders of Wildlife gave a BIG welcome to Lucas and his parents.
---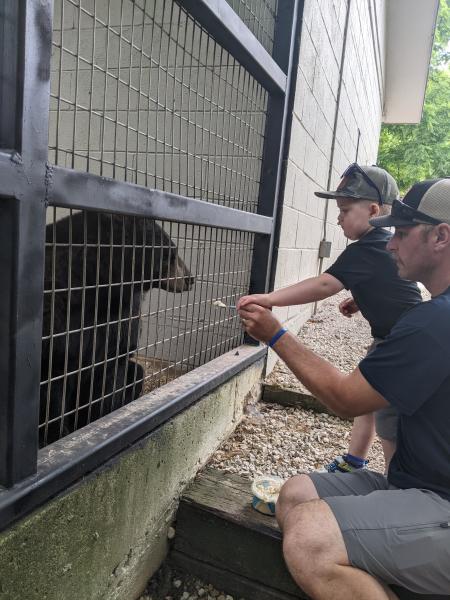 A behind-the-scenes tour at Dickerson Park Zoo included spoon-feeding a black bear.
---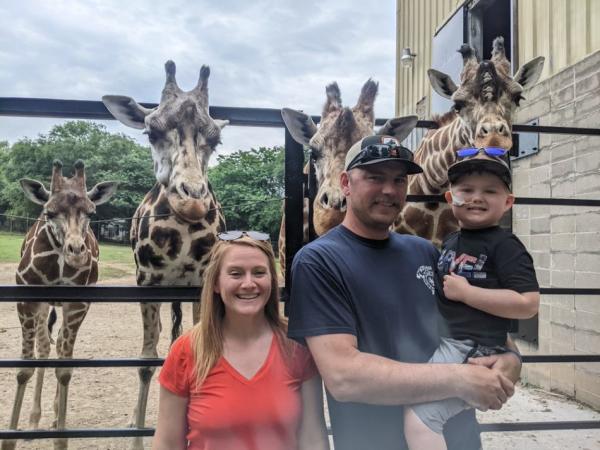 The giraffes at Dickerson Park Zoo were happy to see Lucas.
---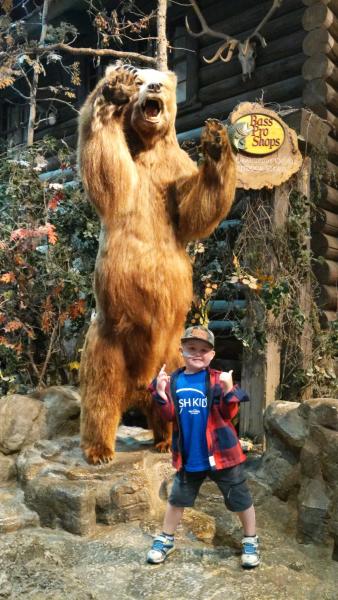 Lucas bravely faces his health issue and this humongous bear at Bass Pro! 
 
---