When we asked Springfield Mayor Ken McClure to welcome a bull to the Ozarks, we thought he would toss off the idea with a polite "no thanks."
We were wrong.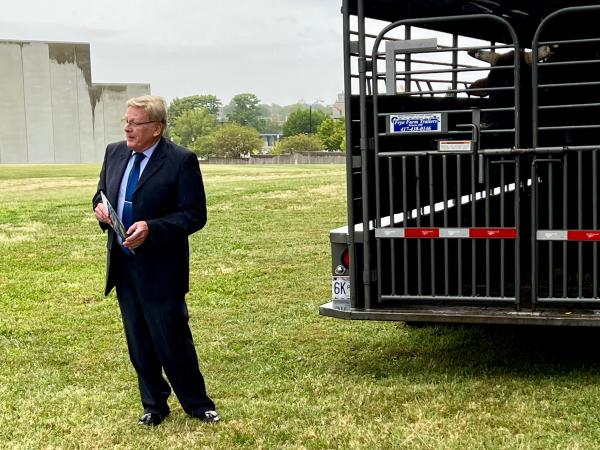 Not only did Mayor McClure welcome Malaki the bull, he also offered the 1,600-pound creature a Springfield Guide and suggested there are plenty of things to do and places for a good meal in the city. He did, however, avoid mentioning steak houses in deference to the bull's vegetarian diet and for other reasons the bull doesn't need to know about. 
The mayor and Malaki were part of an informal reception organized by the PBR and Convention & Visitors Bureau to launch the inaugural homestand event for the new Missouri Thunder bull riding team. The elite team of bull riders will play five-on-five bull riding games against seven other Professional Bull Riders during Thunder Days Sept. 23-25 at the Thunder Ridge Nature Arena in Ridgedale. 
"We are so pleased to be a part of this," McClure said. "It's really (part of) so much that's important to our region's quality of place, quality of life, the economic vitality. Obviously, PBR has had a rich history over the years here in Springfield. I'm pleased to be a part of that as it goes on in Ridgedale just a few miles south of here."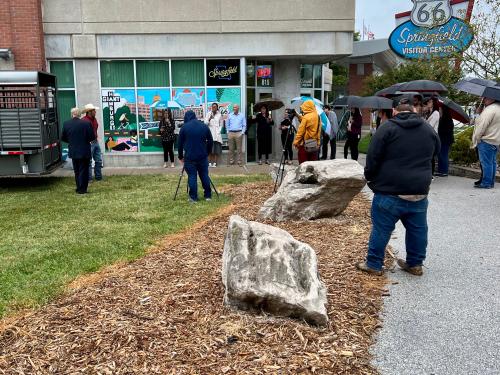 Along with Malaki and the mayor, a group of people from nearby businesses, local media, CVB staff and PBR representatives attended the event.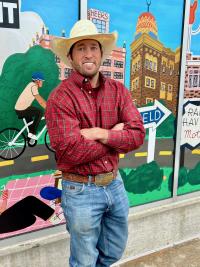 The PBR team included PBR stock contractor and retired bull rider, L.J. Jenkins. Jenkins, who grew up in the Highlandville/Spokane area, was inducted into the Missouri Sports Hall of Fame in 2016 and is well known among local PBR fans.