What is there not to love about a tasty cheeseburger? In the past, a burger was as simple as a juicy beef patty, topped with all the usual suspects, lettuce, tomato, onions, and pickles. The burger scene has evolved over the years, with a wide variety of tasty items being toppings now. I, personally love a fried egg on top of my cheeseburger! Springfield and the surrounding area have a selection of restaurants where you can get a great cheeseburger, check out just some of my favorites that I have enjoyed during my food journey here in the 417.
The Double Cheeseburger From Joe's Route 66 Diner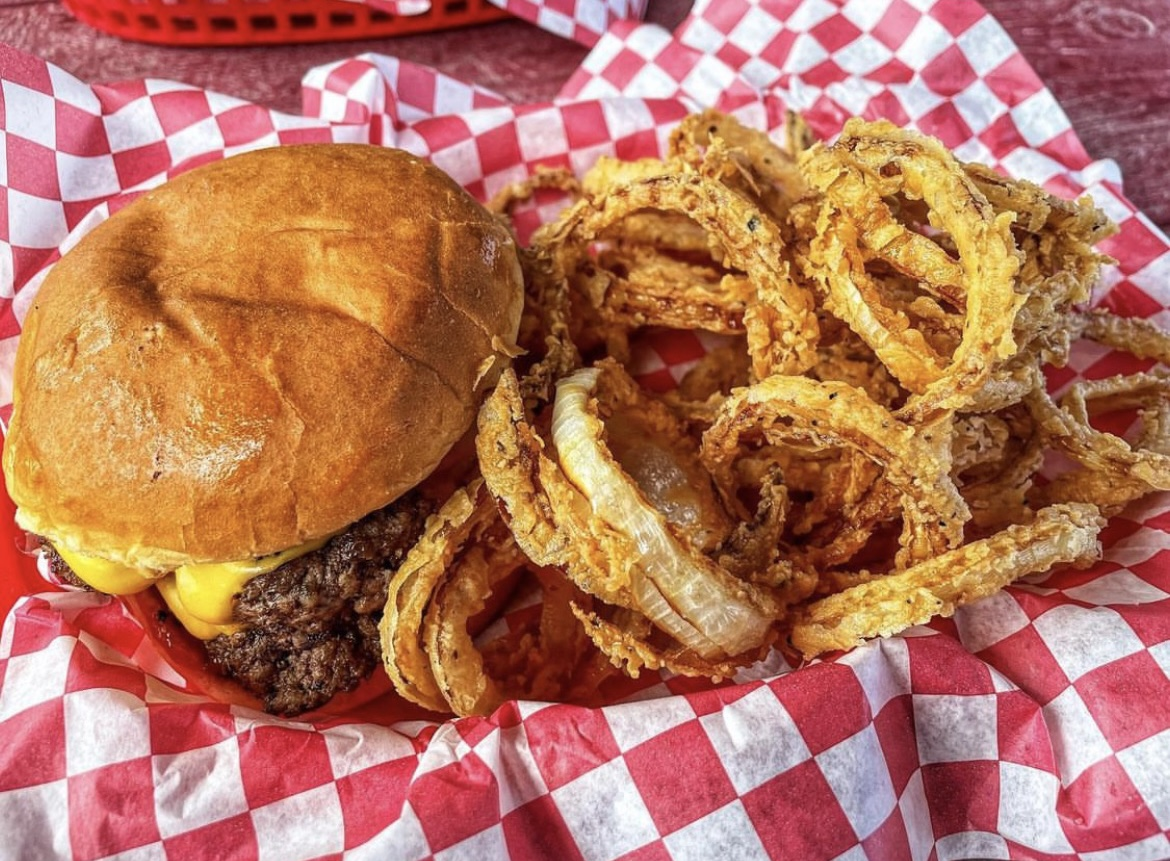 When you're on the hunt for a classic cheeseburger from a classic diner, Joe's Route 66 diner in Strafford is where you need to be. The double cheeseburger is a must when visiting. What is so good about it you might be asking? It's perfectly seasoned beef, melted American cheese, on a butter, toasted bun. It's as classic as apple pie, just good ol' beef, cheese, maybe some onions, ketchup and mustard, and you are good to go!
Address: 201 E. Chestnut St., Strafford
The Moink Burger From Getting' Basted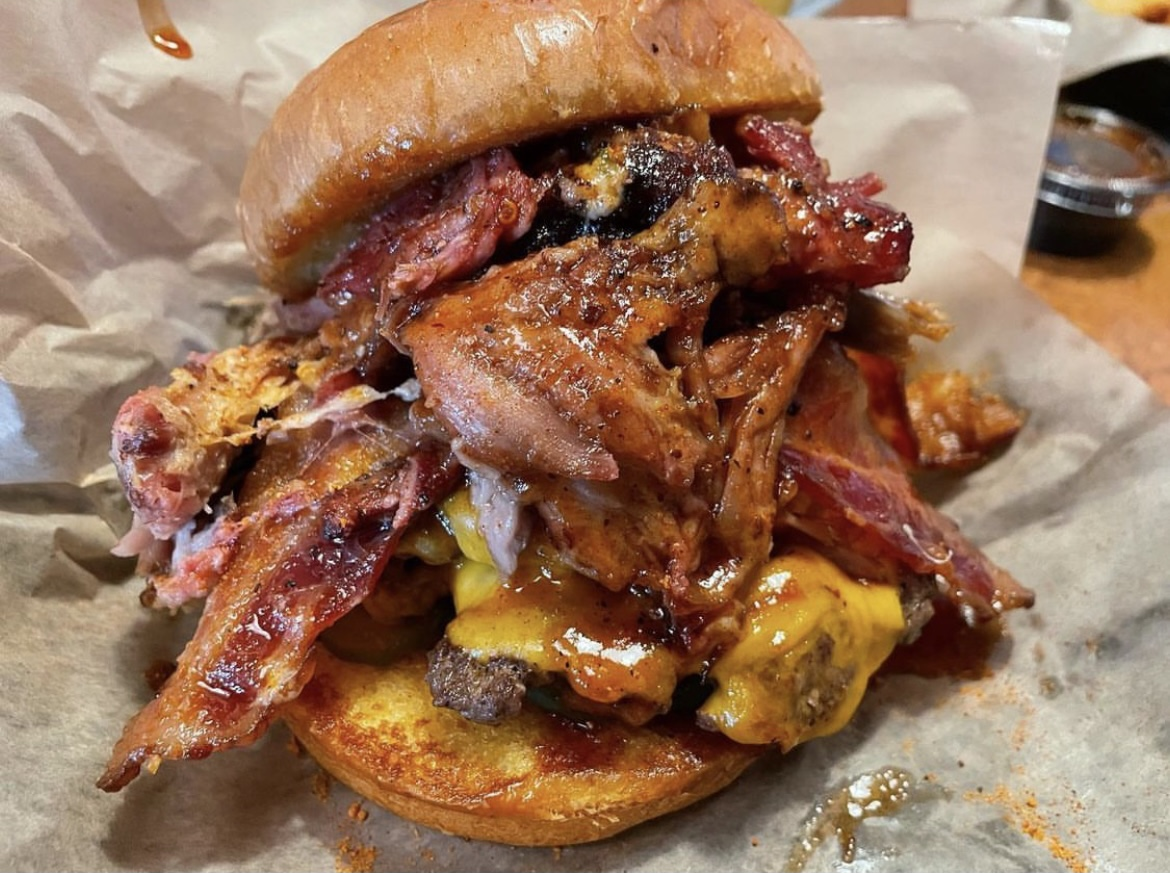 There is a good reason why Gettin' Basted is an award-winning barbecue restaurant. They use high-quality beef, and all-around delicious ingredients to create all their dishes. As much as I love BBQ, I'm here to talk burgers! The must-try burger at Gettin' Basted has got to be the Moink Burger! This burger has American wagyu beef, pulled pork, sharp cheddar, BBQ sauce, bacon and pickles, topped with the restaurant's famous onion-penos. The burger has a great fat-to-meat ratio, making for a super juicy bite every time.
Address: 3242 S. Stewart Ave., Springfield, 606 W. Mt. Vernon St., Nixa, 2845 W. 76 Country Blvd., Branson
What The Dr. Ordered From Black Sheep Burgers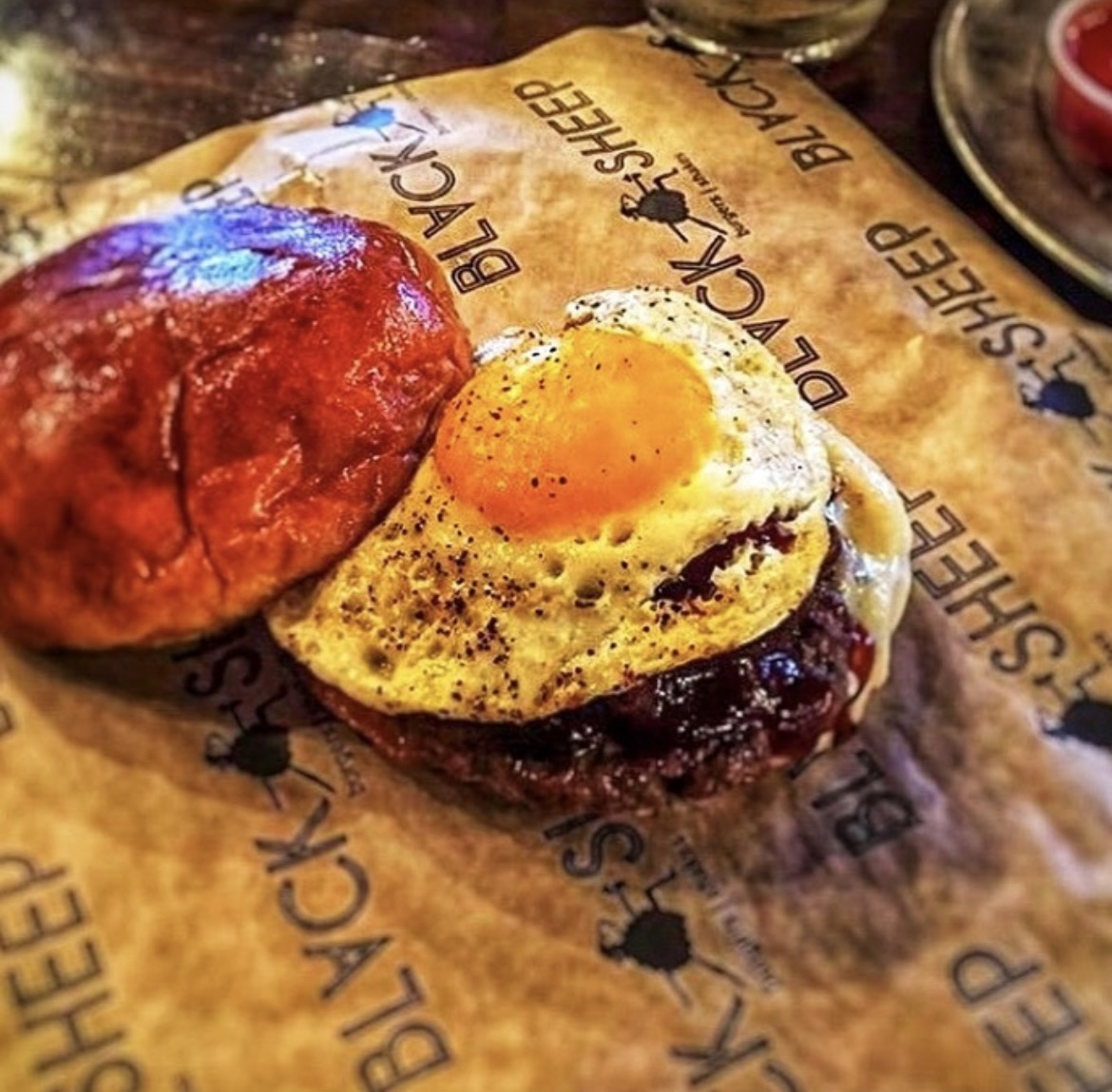 We all know that Black Sheep is well known for its killer burgers, but there is one on the menu that keeps me coming back, the What the Dr. Ordered burger. It's a 4 oz burger topped with, short rib that has been slow-cooked in Dr. Pepper for 12 hours. If you think that's enough to make this burger great, they top it with an over-easy egg, truffle mayo and chipotle BBQ sauce.
Address: 2160 W. Chesterfield St., Springfield, 209 E. Walnut St., Springfield, 2420 E. Sunshine St., Springfield
The Half-A-Hill Burger From The Rock Food & Friends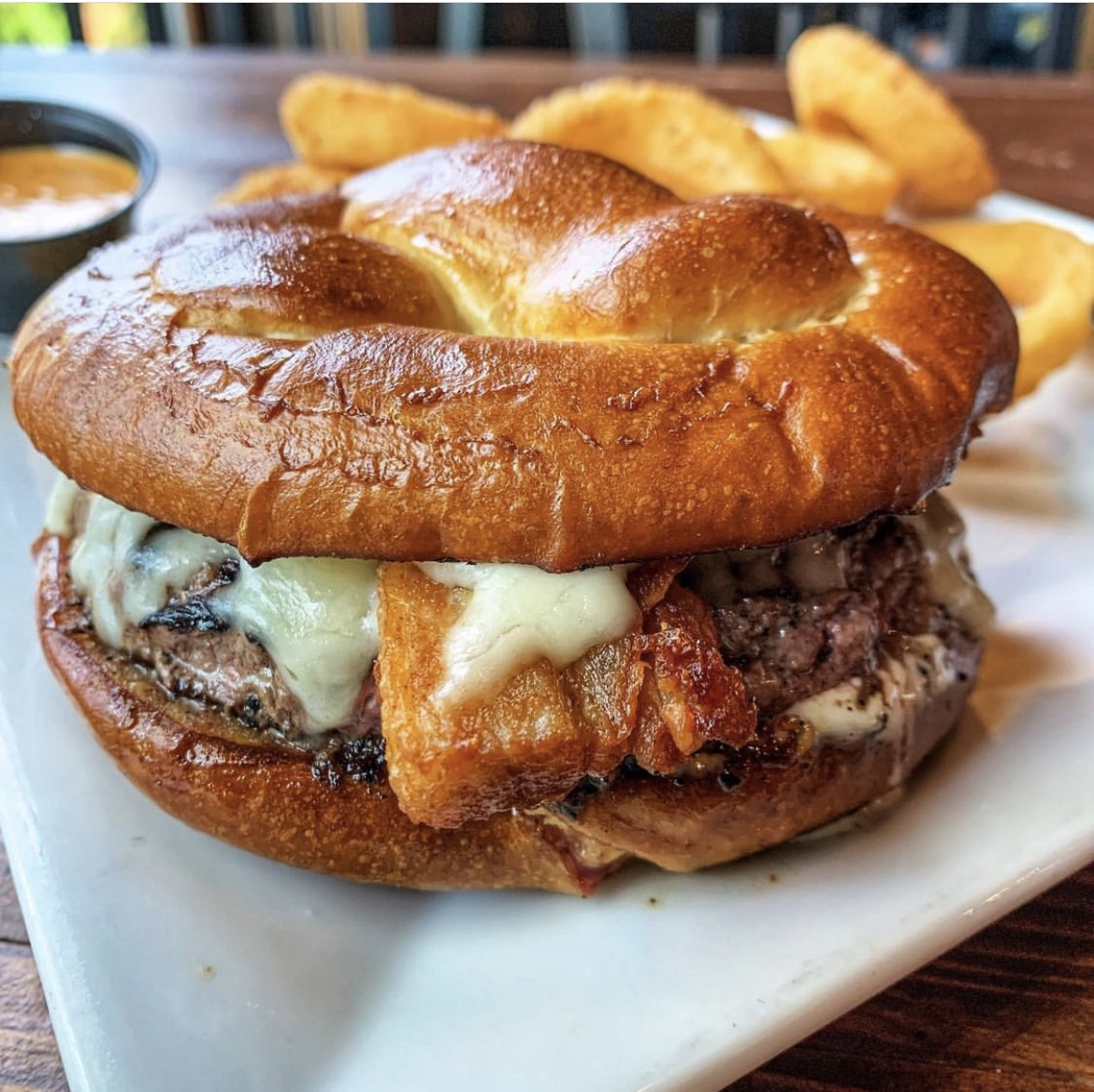 When considering a great cheeseburger, one must factor in the bun and the toppings. That is why when I eat at The Rock Food & Friends in Galloway, I always go with the Half-a-Hill burger. This half-pound burger is covered in their house-made buttermilk ranch, two thick-cut strips of pork belly, and then covered in a five-cheese blend on a pretzel bun. Not only are you getting a juicy burger, but the added texture from the crispy pork belly and the flavor of the homemade ranch pair perfectly together. Plus, the pretzel bun is soft yet firm enough to hold all these tasty toppings together with each bite you take. 
Address: 4018 S. Lone Pine Ave., Springfield
The Lindburger From Lindberg's Tavern
Seeing as Lindberg's is Springfield's oldest tavern, I am not surprised that they have one of the best burgers in town. Known for the Lindburger and the triple lindy from their House Smash burger menu, Lindberg's brings their A-game to burger town. My go-to is the Lindburger when I visit. The burger is seared in duck fat, then topped with melted Provel cheese, lettuce, tomato, onion, pickles and house-made mayo. The fact that this burger is seared in duck fat, already elevates it, but then adding Provel and house-made mayo makes this cheeseburger one of the best in town.
Address: 318 W. Commercial St., Springfield