Some of our amazing volunteers enjoyed a Springfield Cardinals game on us! 
Volunteers work hard for the CVB. They work as greeters at the Route 66 Visitor Center downtown and the kiosk at the Springfield-Branson National Airport. They also host hospitality tables for groups.
We couldn't do what we do without our wonderful volunteers. 
If you're interested in becoming a volunteer or know someone who would enjoy promoting tourism in the Ozarks, contact Shelly Grauberger at 417-881-5300, ext. 123, or sgrauberger@springfieldmo.org.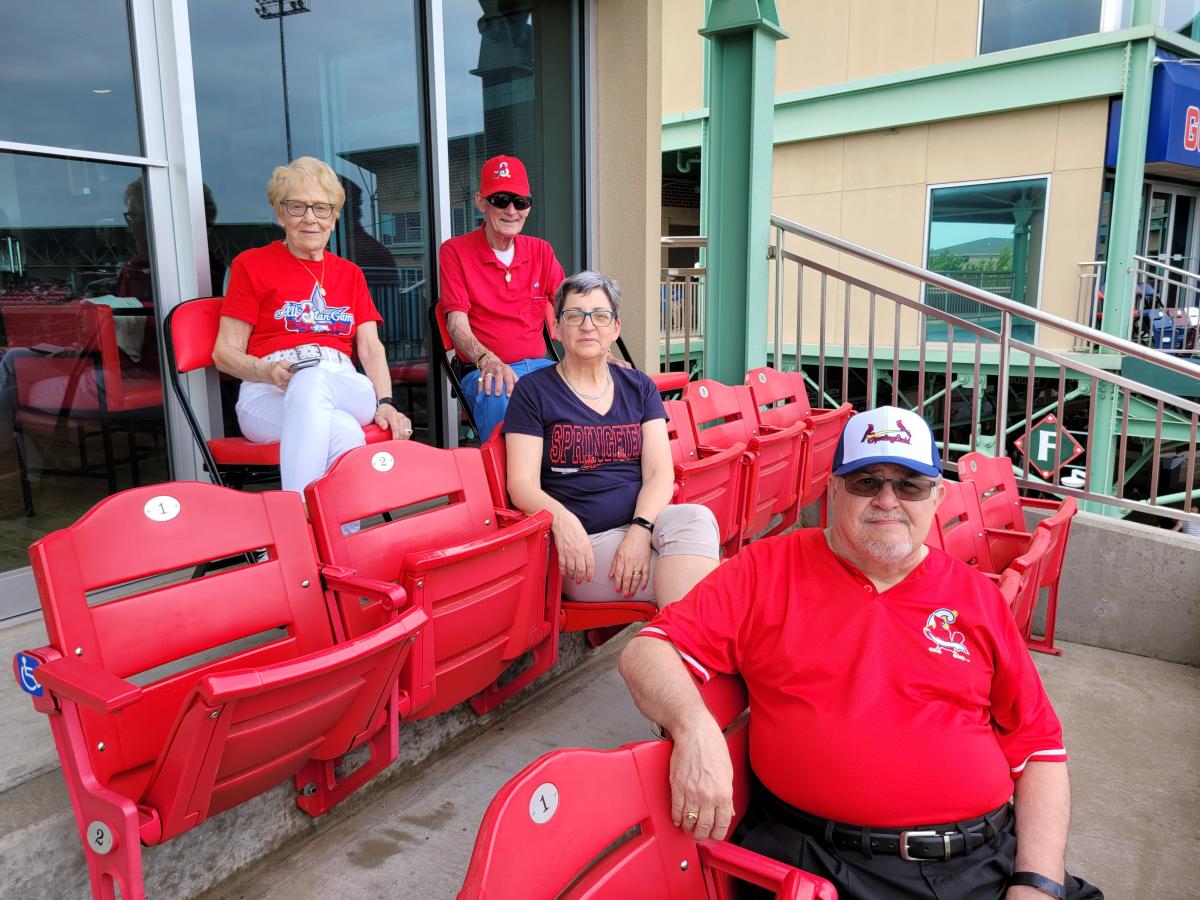 Front row: Dean Kroencke; middle row: Audrey Kroencke; top row: Clarlene Stewart and Joe Stewart.