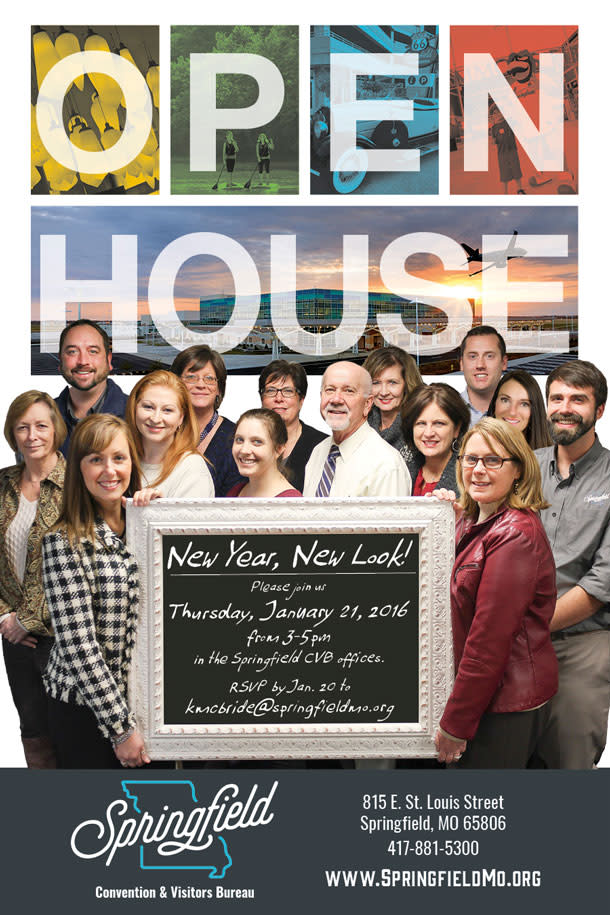 The CVB staff invites you to our open house from 3-5 p.m. Jan. 21 at our recently redecorated offices at 815 E. St. Louis St. in the ground floor of Jordan Valley Car Park.
During this come-and-go event, check out the new decor that reflects the new branding the bureau has adopted for Springfield.
Please RSVP by Jan. 20 to kmcbride@springfieldmo.org. We're looking forward to seeing you and showing off our new digs!