All book lovers know the source for the best "hidden gems" is the public library. But the Springfield-Greene County Library invites all to look a little further for more unexpected surprises. When you do, soon you'll be saying "You can do THAT at the Library?"
Cool stuff you can take home besides books!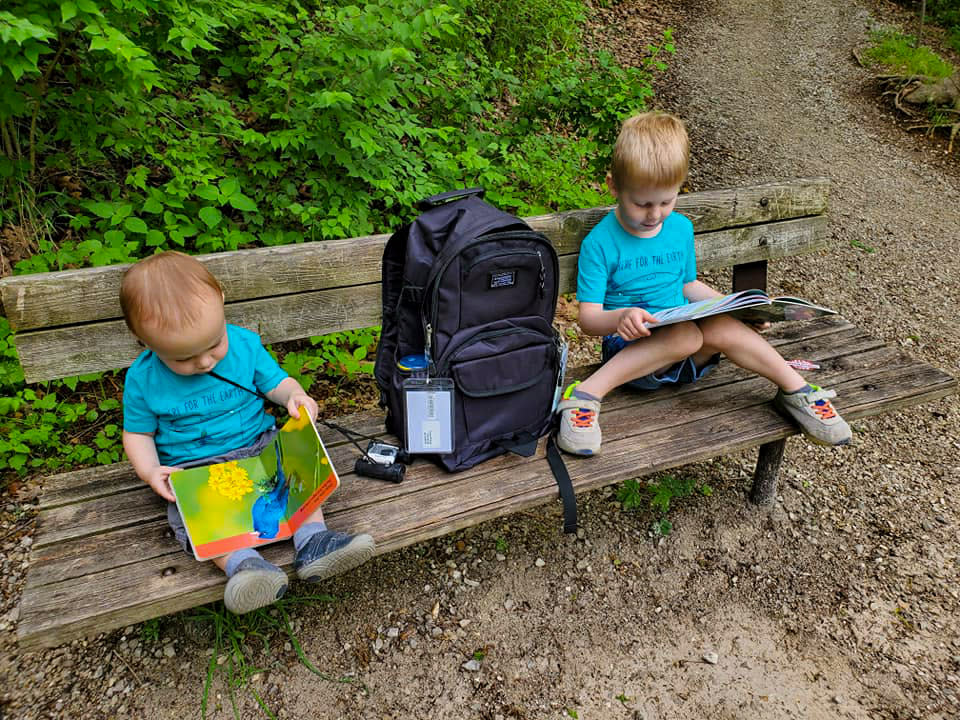 Kids using their adventure backpacks checked out at the library. Photo courtesy of Springfield-Greene County Libraries.
Toys to check out and take home. Imagine checking out educational toys for children under age 6 just like you check out a book for three weeks. Explore categories like "Action and Pretend Play," "Infants and Early Development," "Music and Movement," "Numbers and Math," and more! See everything at thelibrary.org/toys.
Let's grow together! Check out packets of seeds for vegetables, herbs, flowers and native heirloom seeds Feb. 1-Nov. 1, plant them at home or in a community garden; then enjoy the harvest! Save these "heirlooms" to replant, or return them to the Heirloom Seed Library. Learn more at thelibrary.org/seedlibrary. Seed libraries will open Feb. 1 at the Library Center, Library Station, Midtown Carnegie Branch, Mobile Library, Republic Branch and Schweitzer Brentwood Branch libraries!
Dig into an adventure backpack!  It's more than a walk in the woods, it's an adventure with an Adventure Backpack! Choose from six topics, from bugs to birdwatching to geology, dig inside and find all the tools and field guides you need to make a child's next outing a great adventure.  See them at thelibrary.org/adventurebackpacks.  
Get Wi-Fi to go. Can't get internet service at home? Need to stay connected on your next road trip? Check out a Wi-Fi Hot Spot at the Library! Request a Hot Spot to be delivered to any branch or Mobile Library through the thelibrary.org/catalog. You can connect up to 10 devices on one Hot Spot, with unlimited data.
Seriously cool stuff to do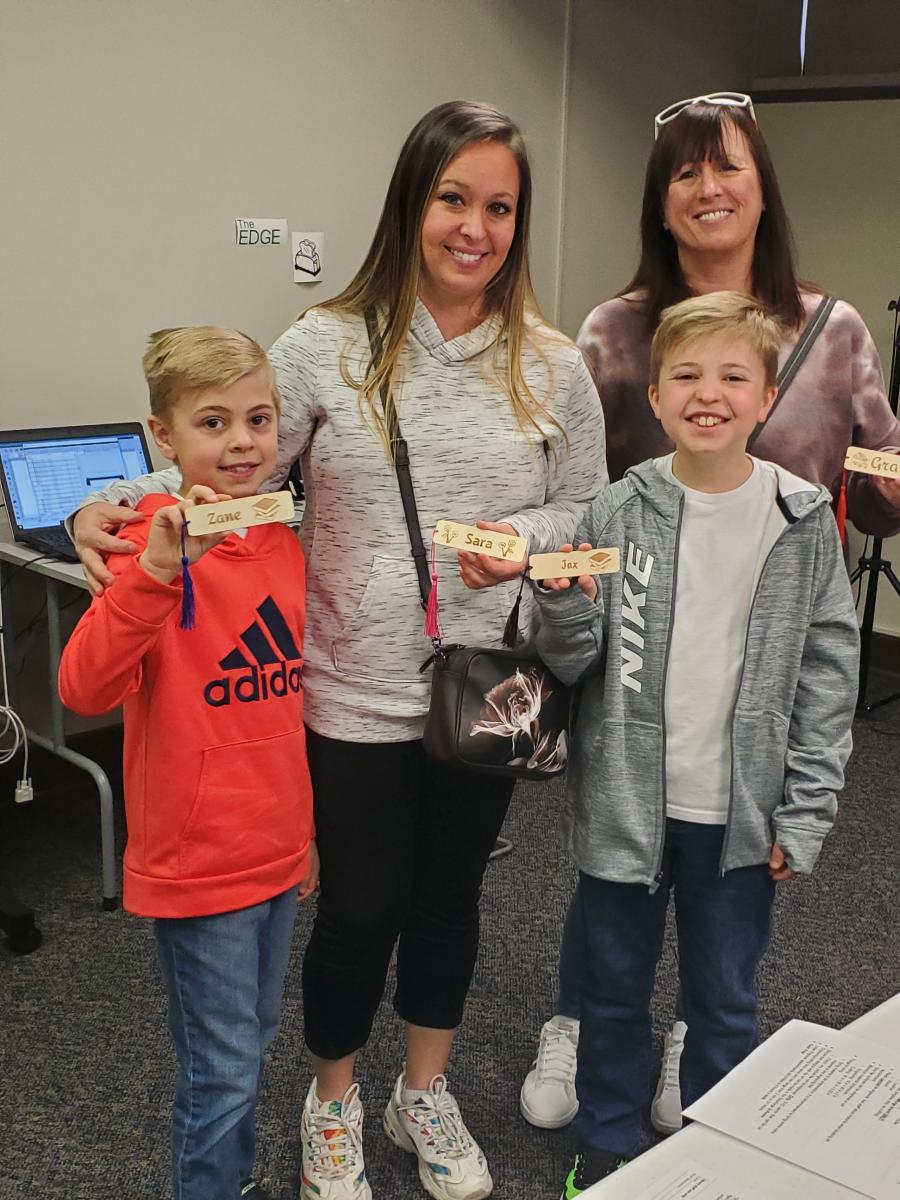 Personalized bookmarks made at the maker space. Photo courtesy of Springfield-Greene County Libraries.
Make it, fix it, transform it at the maker space! Imagine it, then make it – from laser-engraved coasters or signs, to vinyl lettering for flags and T-shirts, to 3D-printed spare parts, to like-new digital formats for old negatives and movies. We've got classes to teach you, too! Visit thelibrary.org/makerspace.
All aboard the imagination station! The Play & Learn Center brings interactive play to the Library Station. Kids through age 12 can choose from interactive toys, a giant light board and a kiosk that goes from being a puppet theater, to a food truck, to a vet clinic, and more with a little imagination.
A place of their own. Teens have their own spaces to study with friends, do research or try our gaming computers and systems at several library branches. Call your library to find locations.
And a place for littles. Interactive games and learning activities are part of the libraries' computers in children's areas. And come to any branch and enjoy the fun activities available in the Play and Learn Centers for children under age 6.
Shop for your favorite bibliophile. Gift shops at the Library Center, Schweitzer Brentwood Branch and Republic Branch are stocked with unique gifts for bookies; infants and kids toys, home décor, jewelry, purses, clothing, literature-inspired treasures and greeting cards.
Start here to trace your roots. Research your family tree at the Library Center and online. Get started by downloading free family tree forms at thelibrary.org/lochist.  
Have a sensory-safe visit. We have toys and tools at the libraries that families can use during their visits to create a sensory safe experience for patrons and children with Autism Spectrum Disorder. Ask a librarian for noise-cancelling headphones, fidgets, weighted lap pads, wiggle cushions and gel mazes.
Seriously convenient stuff!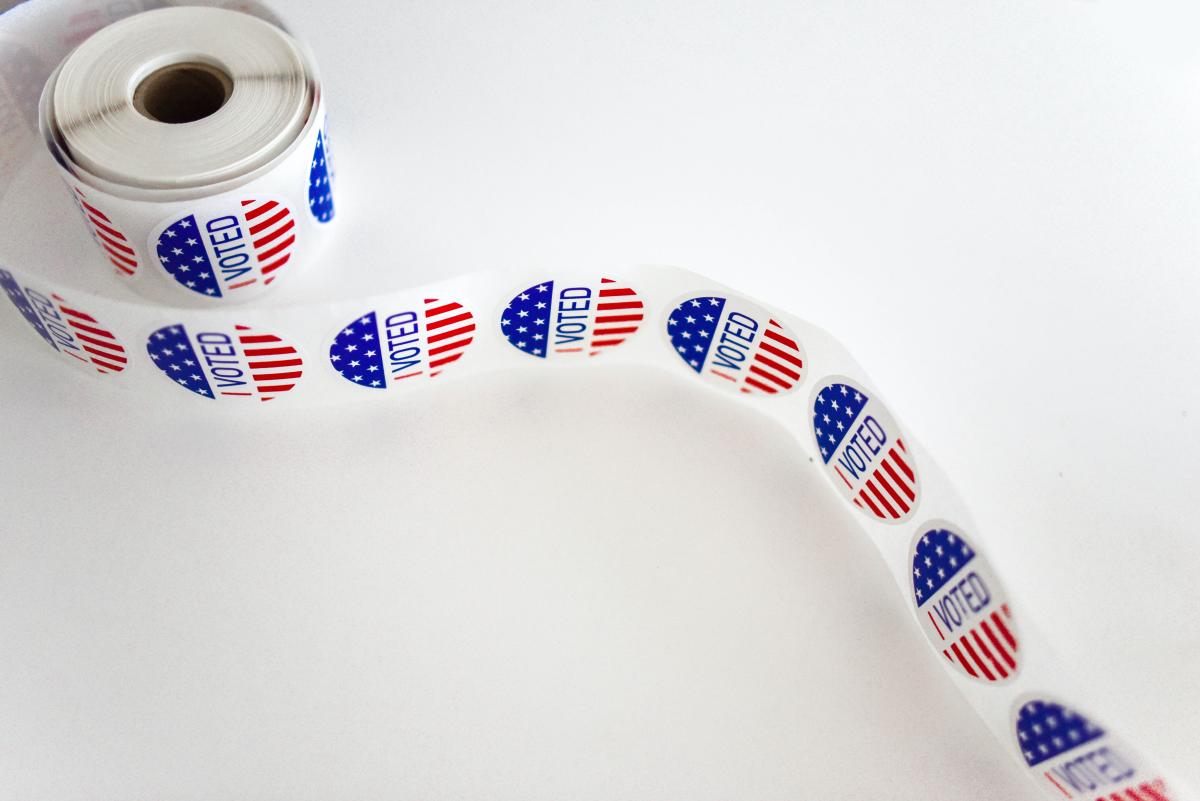 Did you know you can register to vote at the library?
Your next journey starts at the library! That's where you can apply for a passport and get your passport photo taken. Trained staff work with you, prepare and send your application to the U.S. State Department, and your passport is delivered to your home. Before your visit, get payment and document details at thelibrary.org/passport. Appointments are recommended by calling the Library Center, 417-883-5341; or the Library Station, 417-616-0683. Hours:
Monday-Thursday, 8:30 a.m.-8 p.m.; Friday, 8:30 a.m.-7 p.m.; Saturday, 8:30 a.m.-6 p.m.; Sunday, 10 a.m.-5 p.m.
Book your next meeting with us. Reserve a small or large meeting room at most branches at rooms.thelibrary.org. Select the date, branch and room you need, book it at no cost, and staff will send an email confirmation. No access to email? Call the library branch for help.
Burning questions are answered here. Have a quick question or need some direction? Chat with a trusted librarian, live, on Live Chat with the link on the bottom of thelibrary.org home page and other library web pages.
Save a trip, borrow it online. Use Libby or Hoopla to download e-books – fiction and nonfiction; documentary and feature films for all ages, music, magazines and audiobooks, and just groove on doing it all from your digital device! Start at thelibrary.org/digital.
Take your driver's license practice test online. Ace that exam for your license with the Missouri Department of Revenue's practice tests for cars, motorcycles and commercial vehicles online at https://sgcl.driving-tests.org/missouri/. Read the official handbook from that link, too.  
Need it notarized? You can do it at three libraries with a certified Notary on staff. Notary service is $5 per visit. Certified copies are $3-$5 per visit. (Maximum Notary fees are specified in Revised Statutes of Missouri, Chapter 486, Sections 685,960 and 1160.) Appointments required by calling Library Center, 417-883-5341; Library Station, 417-616-0683; or Schweitzer Brentwood Branch, 417-883-1974.
Need a test proctored? Call the Reference Desk of any library branch. The Library provides proctoring services for $15 per test. Most proctoring services can be provided at any branch during regular Library hours. Visit thelibrary.org/proctor.
Register to vote! You can register to vote in Greene County at any library branch or the Mobile Library bookmobile. You can also fill out a change-of-address card.
Can't get out? Let the library come to you. Through Walking Books, people who cannot easily travel to the library due to physical limitations can sign up to get library materials delivered to their homes once a month. See thelibrary.org/walkingbooks.