Sometimes you just want to hang out and grab some beers with friends. Springfield, Missouri, and the surrounding area are home to dozens of wineries, breweries and distilleries. The area also is home to our newly digital Tap & Pour brewery, winery, and distillery pass that can allow you to win a free t-shirt if you visit several locations. If you're a beer lover and love to taste and try craft brews, our brewery lover's guide to Springfield showcases the best attractions to visit along the way while completing our Tap & Pour pass.
Disclaimer: While we'd love for you to visit all of our Tap & Pour locations, you only need to visit 10 and be sure to include at least one brewery, one winery and one distillery in order to earn your t-shirt. You are also not required to drink at any Tap & Pour location to fill out your pass. Please drink responsibly. 
Day 1:
Ozarks Tap & Pour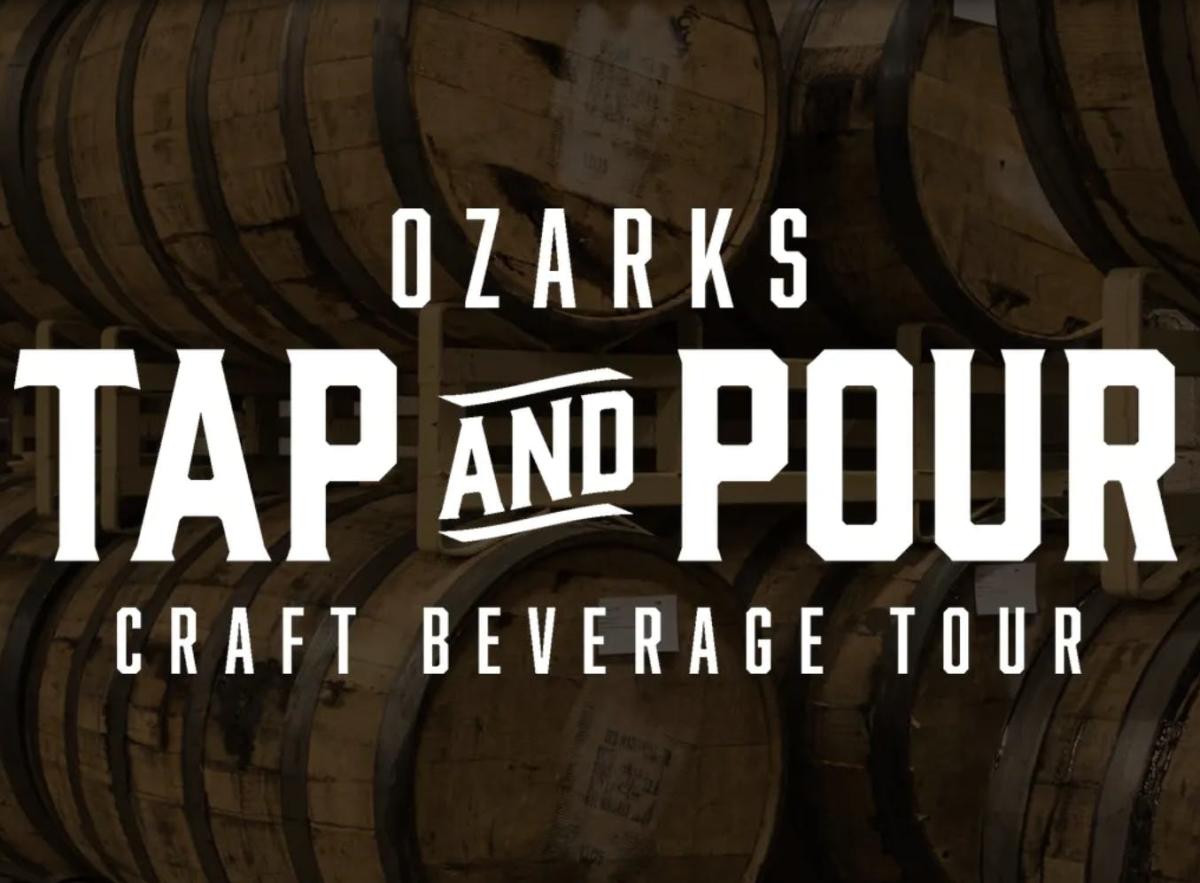 Just in the last decade, the craft beverage scene in Springfield and the surrounding area has grown tremendously, making southwest Missouri the go-to destination in the Ozarks.
Embark on a self-guided journey around the Ozarks to experience the region's growing brewery, winery, and distillery scene. 
These are some great stops to consider visiting on your first day.
Play Video Games at 1984
To relive all your nostalgic memories and dreams, 1984 has a wide selection of vintage arcade games and pinball machines to play for however long you want. Simply pay at the door and play to your heart's content. 
Trolley Bike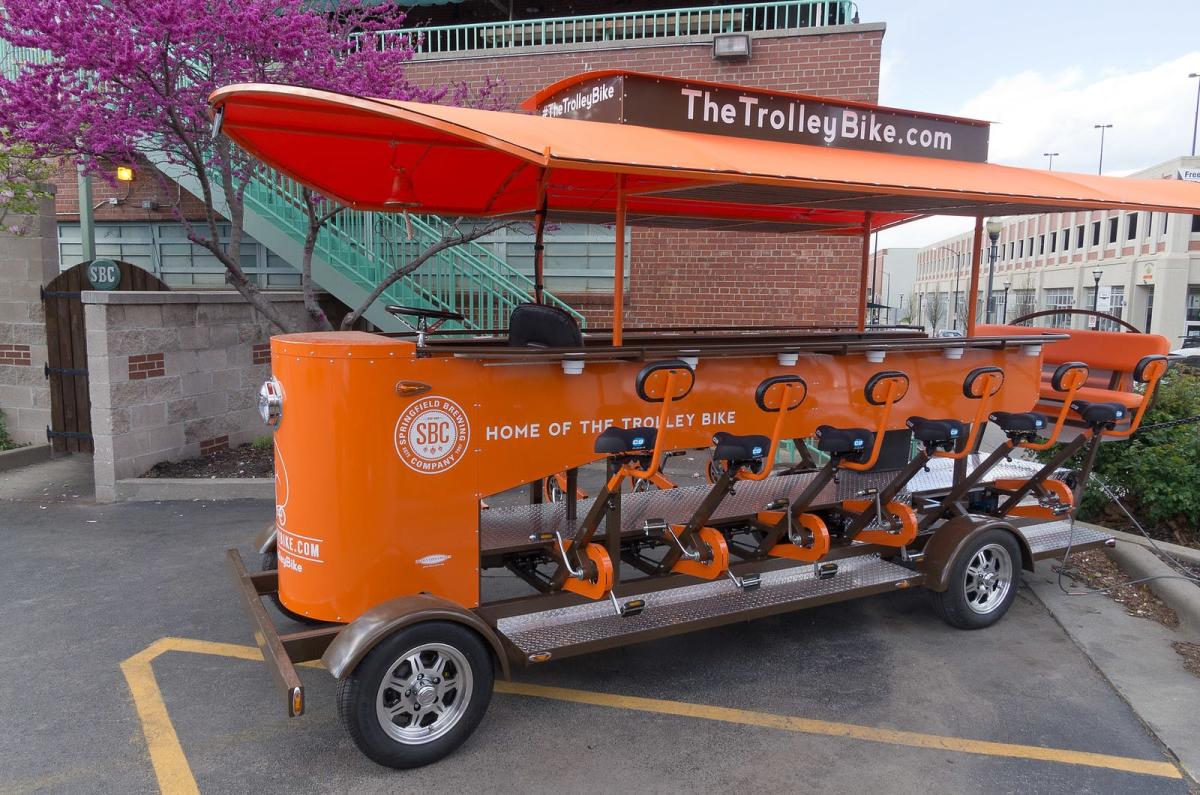 End the night with a ride on the Trolley Bike. The Trolley Bike is an open air "party bus" 14-passenger quadricycle. The Trolley Bike has six seats lining both sides and a back bench for riders to sit on. Riders work together to casually pedal The Trolley Bike around a designated route and stop whenever a thirst needs quenching. The Trolley Bike is controlled and steered by a conductor who guides you on your tour. Stop at your favorite bars or just ride around town and enjoy the evening.
Dining Options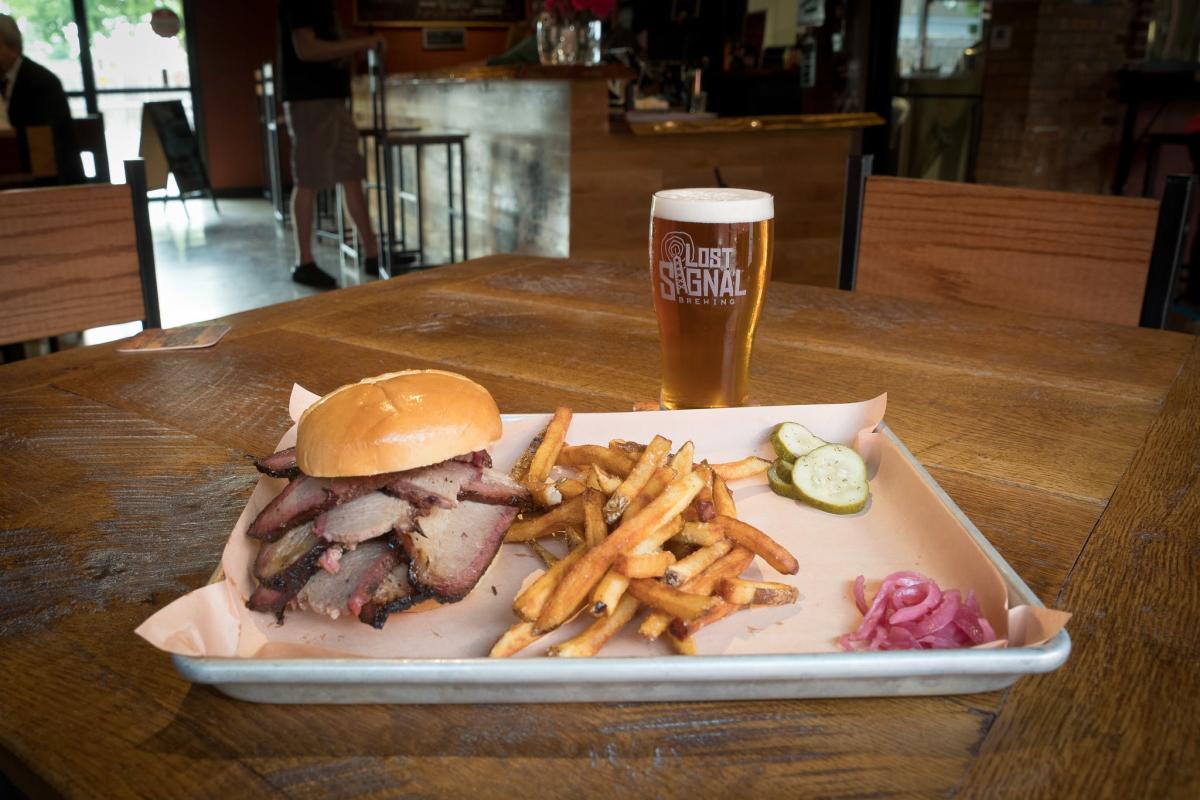 Lost Signal Brewing is home to some of the best BBQ in town. Enjoy hot smoked beef brisket, pulled pork, ribs and more. Tasty sides include bacon jalapeno cornbread, roasted mexican street corn, hand-cut French fries and other classics.
Cheese lovers can enjoy a large bowl of classic mac and cheese at Springfield Brewing Co. Add-ons, such as grilled shrimp, smoked pulled pork, buffalo chicken and vegan fried cauliflower, are what really add some extra zest to this dish.
Day 2: 
Throw Some Axes at Tommyhawks
Head over to Tommyhawks Axe House to start your day off with some axe throwing. Patrons can test their throwing skills at the axe-throwing range. If you're interested in a souvenir, Tommy Hawks also sells handcrafted one-of-a-kind tomahawks for purchase.
Ozarks Tap & Pour 
If you've still got some spots to fill on your passport, here are some of our day-two recommendations.
Make Your Own Beer At Show-Me Brewing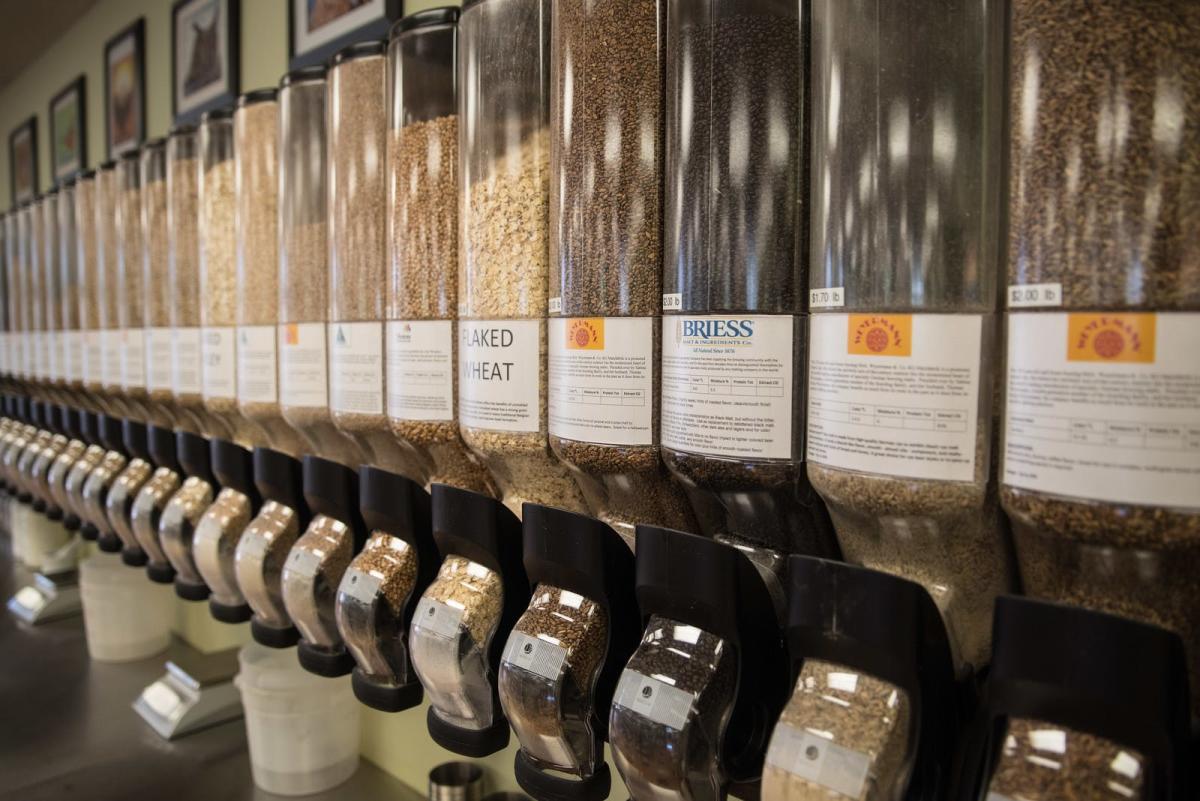 Beer lovers can brew their own beer at Show-Me Brewing. Whether you want a keg to take home for a special occasion, or just have a beer to call your own, Show-Me Brewing will help you through the process from start to finish.
You decide what type of beer you want to brew and they will customize a recipe unique to your requests that will make 10 gallons, or approximately 100 bottles, of your own custom brew. Whether you want to do "extract," an introductory process, or "all-grain," the complete process from scratch, they can help you brew your own great tasting beer.
Dining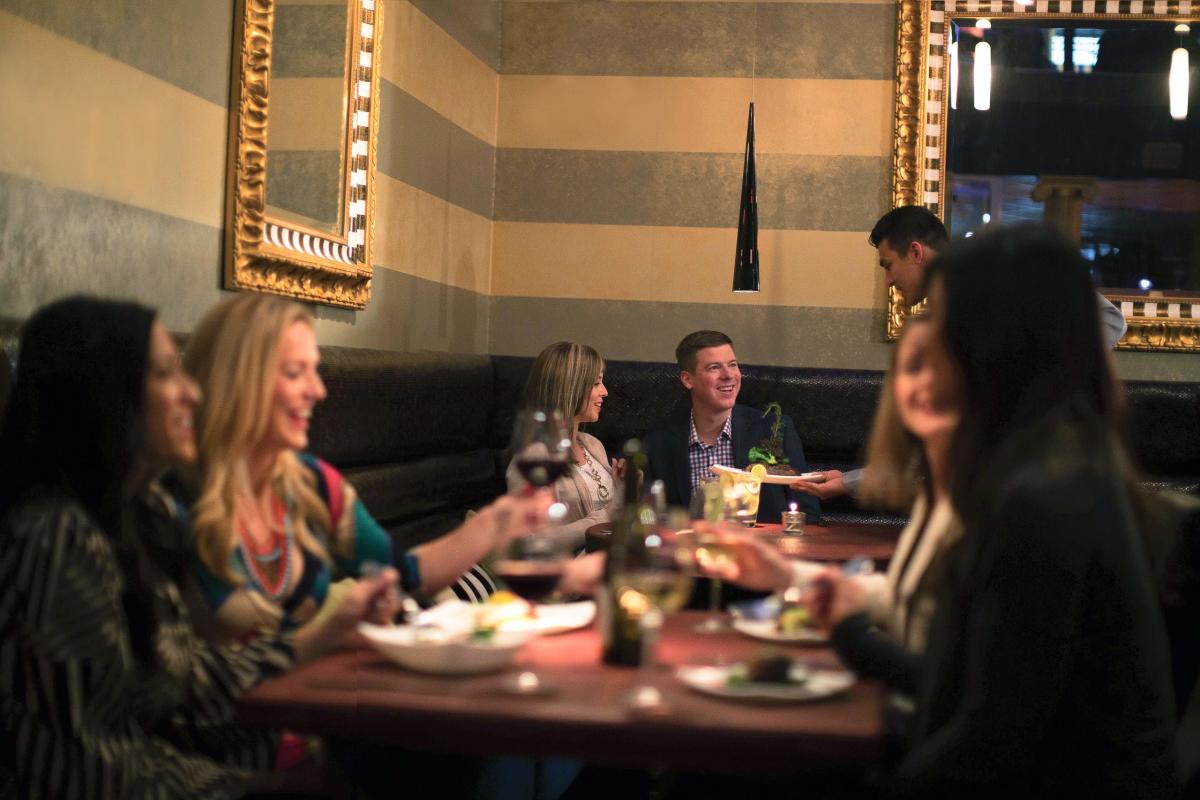 For an extravagant night on the town with the best view in the city, Vantage Rooftop Lounge & Conservatory is a great stop for snacks, charcuterie boards, sweets and shareable plates. 
For a larger, more filling meal, head downstairs to The Order for burgers, seafood and lamb chops. Treat yourself to a local dessert of Askinosie and Coffee Ethic Pot De Creme to finish off your meal.
Day 3:
Ozarks Tap & Pour
If you're wanting to head down south to finish off your Tap & Pour passport, head to some of these locations near Branson, Missouri for wine, brews, and appetizers.
Shopping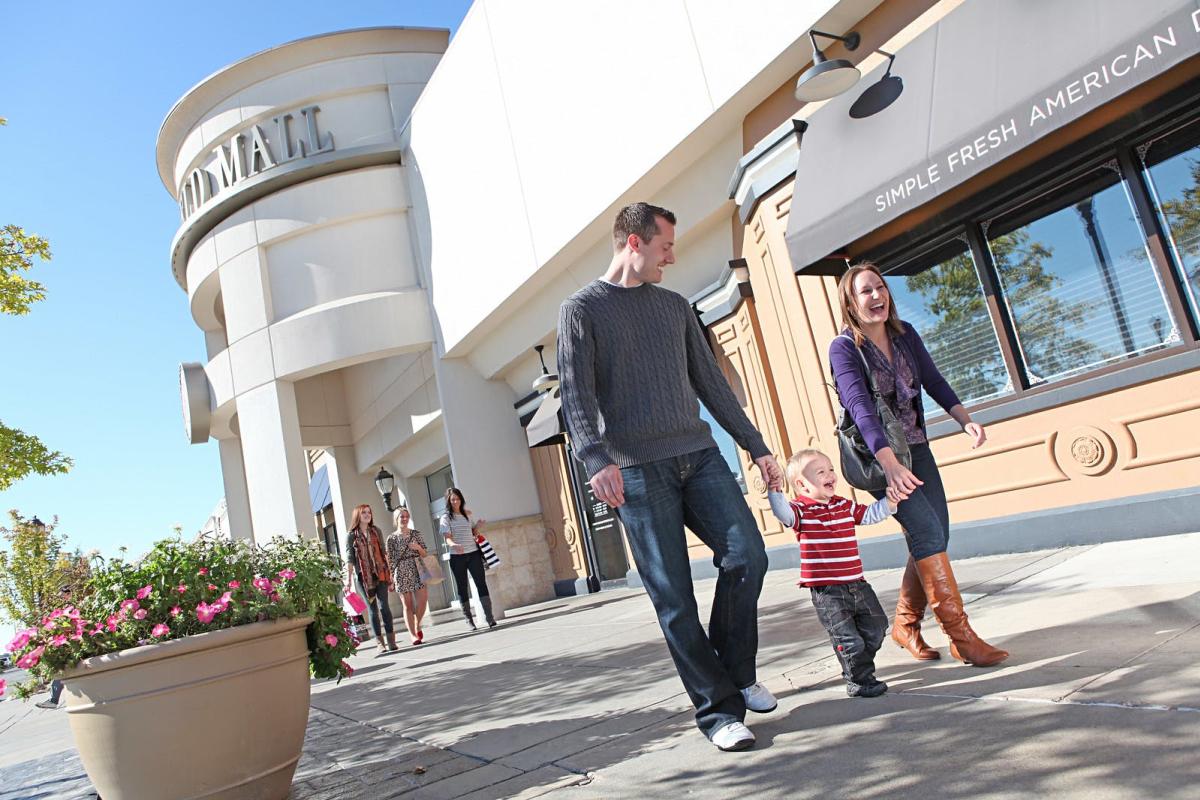 You've got a few options when it comes to shopping. Head back up to Springfield to shop at Battlefield Mall which features over 150 stores and dining options. For more local shopping, head to downtown Springfield and Historic Commercial Street for the mom and pop shops that sell everything from trendy t-shirts and fashion to soaps, handmade art, candy and craft sodas.
Dining
To finish your journey off, head to 417 Tap House, home to the only self-serve draft beer taps in the city. For food, you can't go wrong with their signature curly fries that can be topped with favorites, such as bacon, cheddar cheese, chili, peppers, steak and more. For the main course, the TapHouse Burger is a must-try.