Home to a delightful array of eateries crafting both sweet and savory donuts, treat your sweet tooth to one of these five donut destinations in Springfield.
St. George's Donuts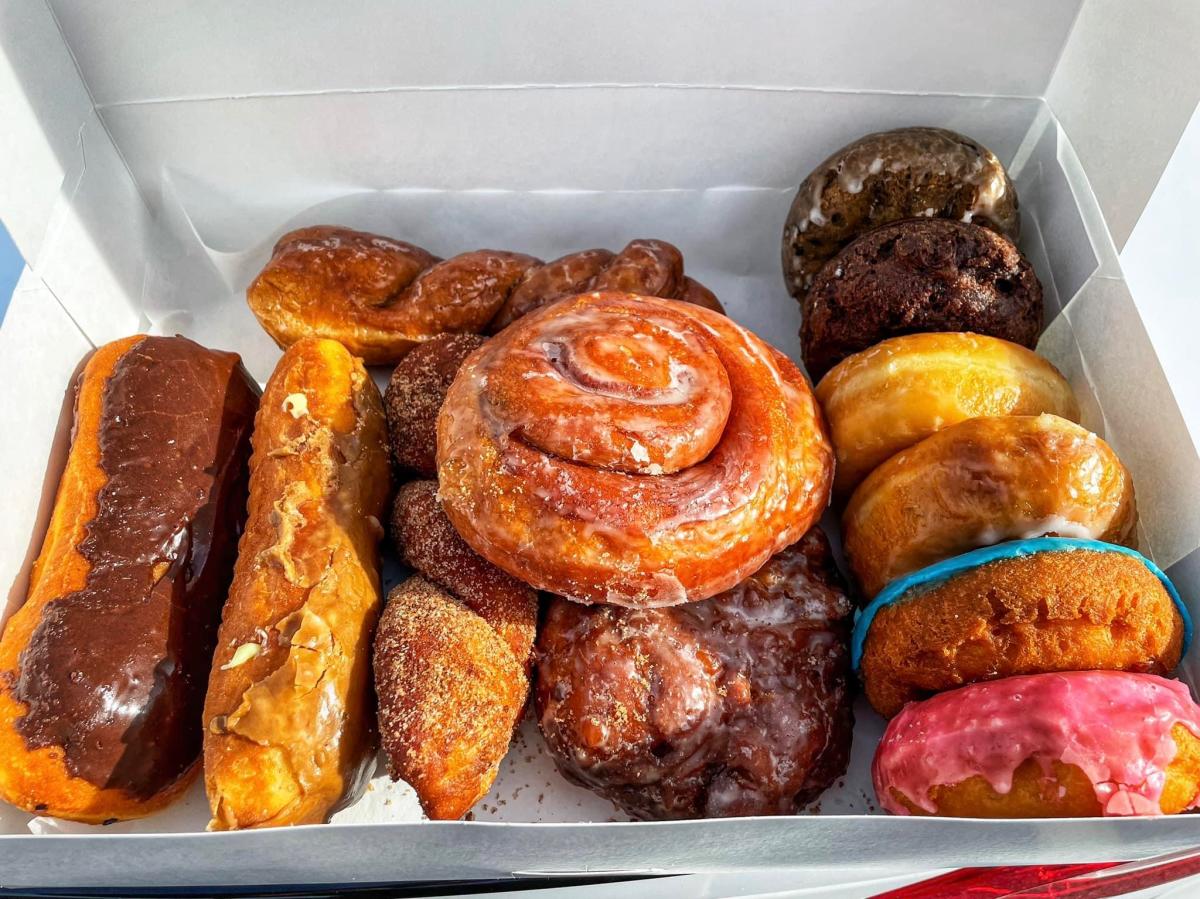 For 50 years, the St. George family have been making some of the tastiest donuts you can get your hands on. The moment you step foot into one of the St. George's Donuts locations, you are welcomed by the overwhelmingly delicious smells of their sweet creations. The donuts, as well as their pastries, icings and glazes, are made from scratch. The donut case is filled with cake donuts topped with a beautiful array of colored icing and maple long johns, and humongous apple fritters.
Address: 3628 E. Sunshine St., Springfield
Address: 3012 S. National Ave., Springfield
Address: 1415 W. State Hwy J, Ozark
Dough Bar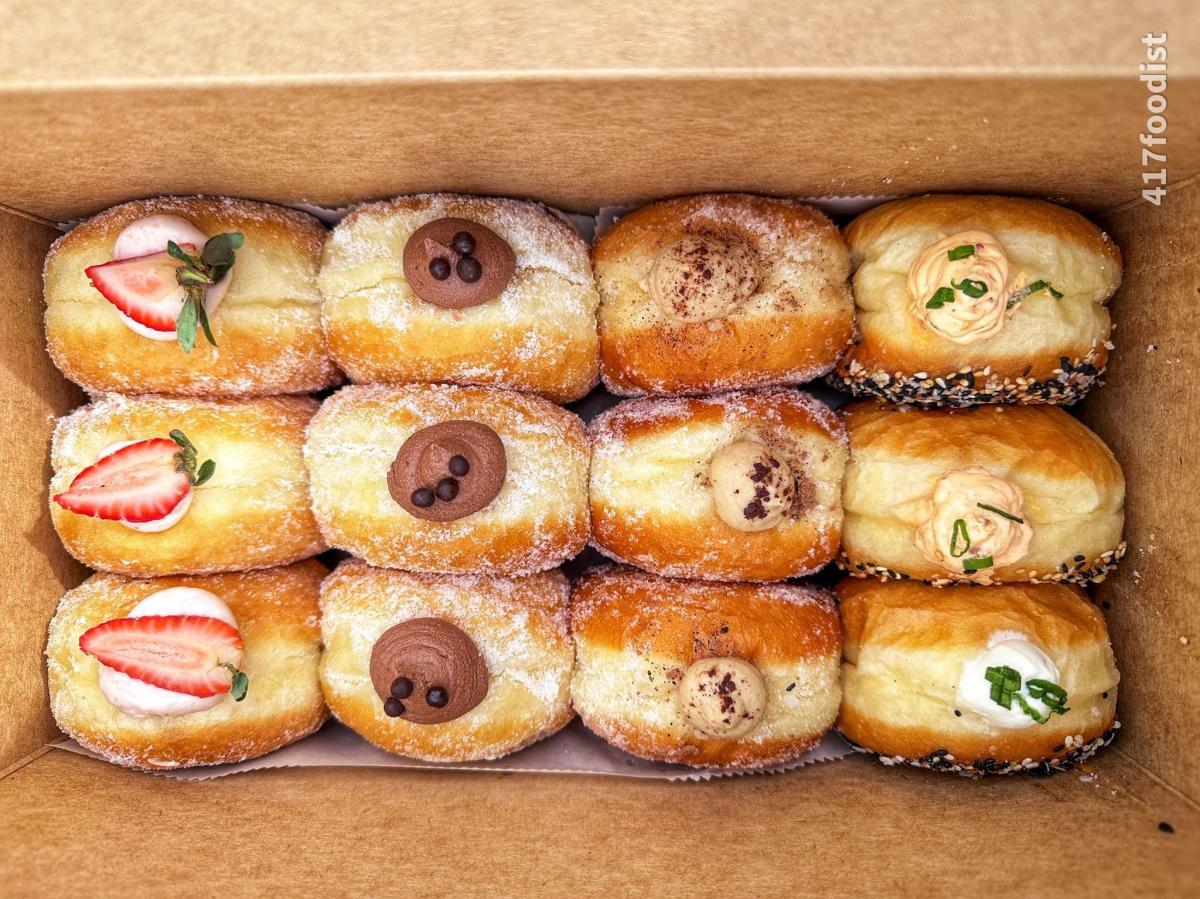 When Liz Chun hit the donut scene back in 2022 selling her now locally famous, brioche donuts at the Farmers Market of the Ozarks, I knew they would be a hit! Fast forward a couple years and a few thousand donuts later, and Dough Bar has become a household name here in the Ozarks. With a mixture of sweet and savory donuts, Liz surprises us every week with new creations. From the crème brulee and lemon curd donuts to the super savory kimchi and roasted garlic and scallion donuts, there is something that everyone will love.
Address: 2144 E. Republic Road, Springfield
S&L Donuts
One of the newest donut shops to open its doors in the 417, S&L has made a name for itself rather quickly in the world of tasty pastries. Not only do they have some of the classic donuts, but they offer a variety of kolaches. A kolache is pastry dough that can be filled with a variety of meats or fruits. S&L has just about any variation that you could imagine trying. They have smoked brisket, jalapeno pepper cream cheese, and even the classic smoked sausage and cheese.
Address: 1011 S. Glenstone Ave., Springfield
Address: 280 U.S. 60, Highway E., Republic
Hurts Donut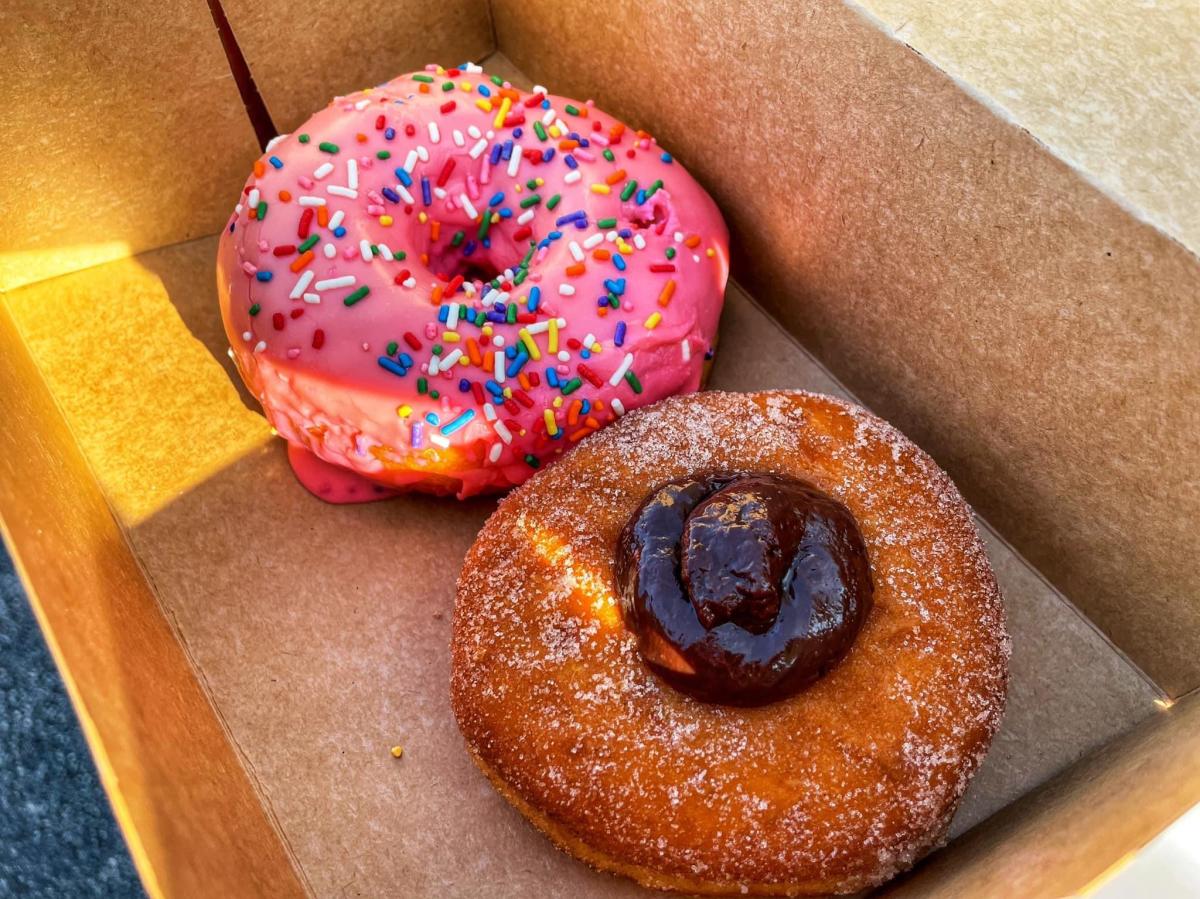 They say that variety is the spice of life, and if this statement is true, then Hurts Donut has all donut lovers covered for a lifetime. With over 70 varieties of donuts and three locations here in the 417, you are never far from getting your donut cravings filled. Their donut case is full of chocolate, white, and red velvet cake donuts topped with everything from cookies, candy bars and even cereal. Let's not forget the maple bacon long john, the perfect mix of sweet and salty.
Address: 1231 E. Sunshine St., Suite 100, Springfield
Address: 1111 E. Republic Road #164, Springfield
SnoNut 
Don't be fooled by their size. The mini donuts from SnoNut pack a delicious punch! SnoNut is cranking out wonderfully tasty mini donuts that you can top with even more delectable ingredients. The ohh honey donuts are topped with local honey, cinnamon and sugar, while the PB patty is smothered in chocolate, peanut butter drizzle and Reese's Pieces. The mini donuts are made hot and fresh to order and can be purchased in batches of six, 12, or even 18.
Address: 3867 S. Campbell Ave., Springfield