Acai bowls have become a recent trend in America. Acai bowls are a dish made with the frozen and mashed fruit of the açaí palm, which has berries that aren't sweet, instead, you could describe them as having an "earthy" or creamy taste. Mixed together and topped with sliced fruit or granola, Acai bowls are basically a smoothie in a bowl, and you can get them right here in Springfield!
Origin
In the early 1970's, frozen acai pulp (the staple ingredient of the acai bowl) began to travel from the Amazon to northern Brazilian cities. In the 1980's, Brazilian Jujitsu founder Carlos Gracie likely popularized the acai bowl (frozen acai pulp blended with banana) in southern cities such as Rio de Janiero. Gracie established his own brand of diet called the "Gracie Diet" which sought to maximize the performance of his fighters. A centerpiece of it was the acai bowl. Over the years, acai bowls and smoothie bowls made their way to America as a healthy alternative perfect for breakfast, lunch, or dessert.
If you're looking to try one right here in Springfield, here are a few places you can get your own acai bowl or smoothie bowl.
Springfield Acai Bowl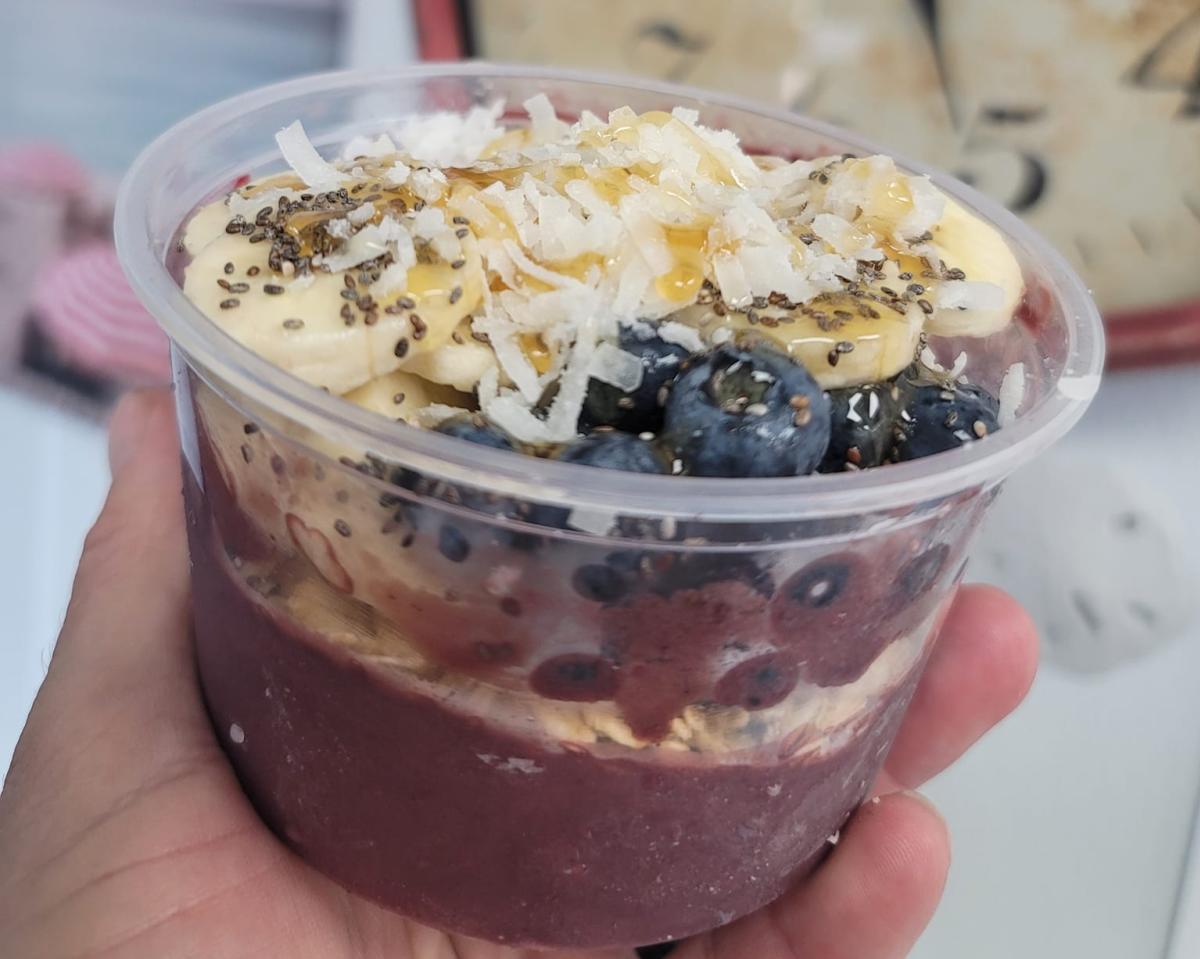 Photo courtesy of Springfield Acai Bowl
The newest kid on the block, Springfield Acai Bowl will take you to paradise with the restaurant's bright-colored decor, beach-themed menu and Hawaiian employee apparel. A customer favorite is the Aruba, which includes strawberry, banana, granola and peanut butter. For another must-try menu item, check out their energy refreshers, which are caffeinated fruit drinks.
Address: 230 E. Republic Road, Springfield
Abby's Acai Co.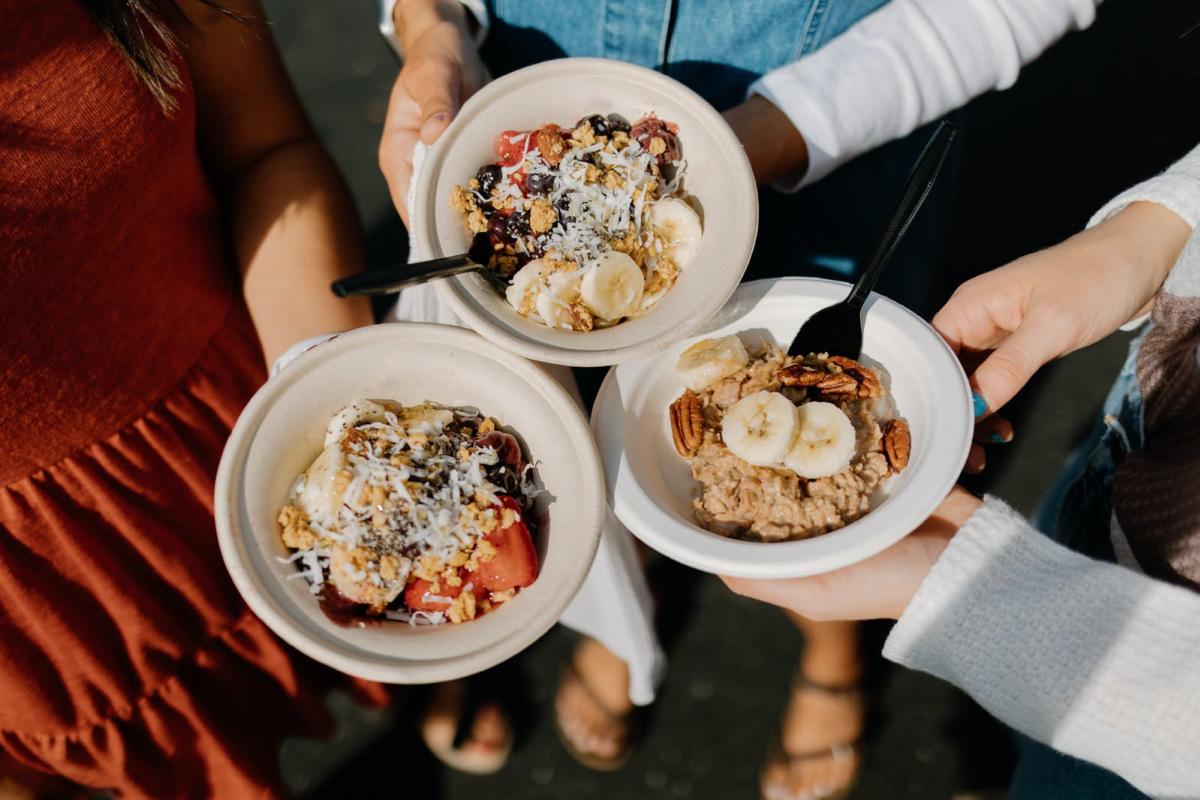 Abby's Acai Co. started after Abby Voelker went to California where acai bowls and smoothie bowls were sold on practically every corner! She was sad that Springfield didn't have any places that sold them, so decided to make her own. A little food truck later, Abby is selling acai bowls at the Farmers Market of the Ozarks from 8 a.m. to 1 p.m. every Saturday. Her main menu items include the staple acai bowl made with organic acai sorbet, strawberries, bananas, blueberries, coconut, chia seeds and granola. Others include blueberry overnight oats, banana overnight oats, and others.
Address: 2144 E. Republic Road., Springfield 8 a.m. to 1 p.m. on Saturday.
Ruby Jean's Juicery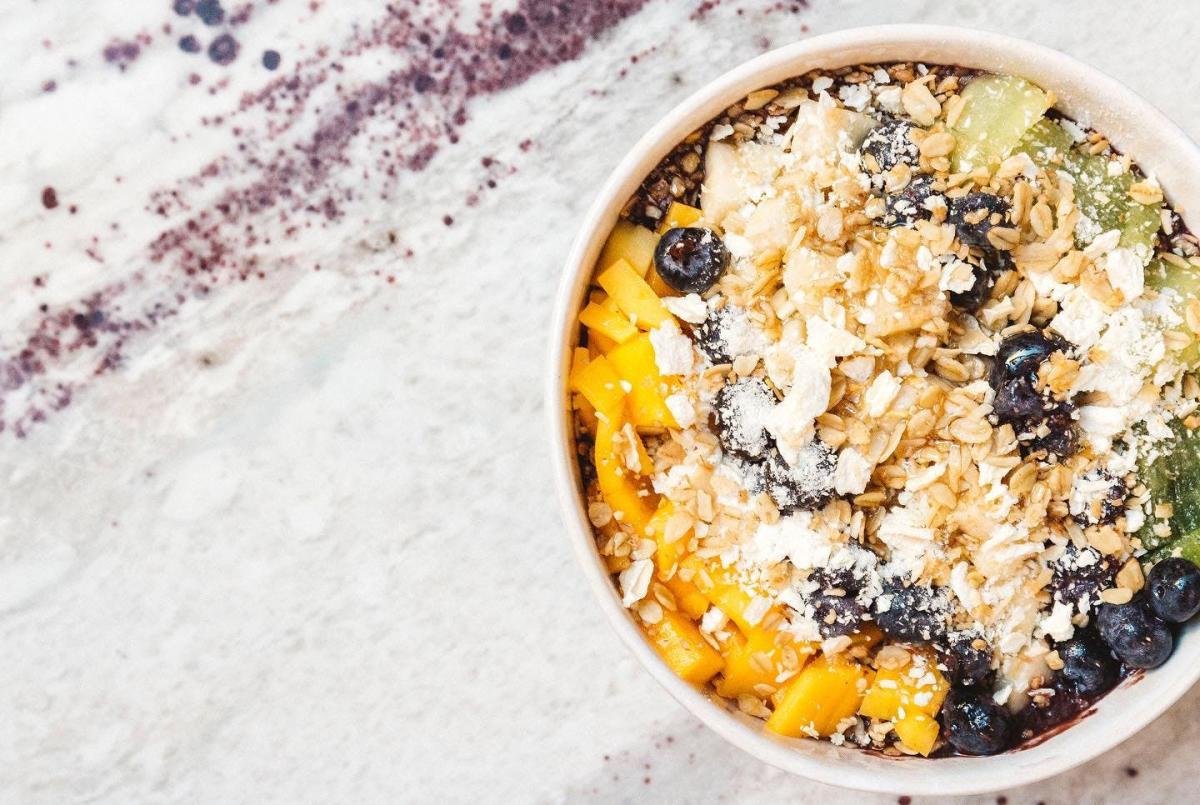 Photo courtesy of Ruby Jean's Juicery
Originally based in Kansas City, Ruby Jean's Juicery is hidden inside the Price Cutter on Battlefield Road and is serving up all kinds of juices and smoothie bowls. The signature acai bowl is made with a sweet blend of acai, pineapple and strawberries. Topped with granola, coconut flakes, blueberries, strawberries and banana, this bowl makes a delicious breakfast or lunch.
Address: 3260 E. Battlefield Road., Springfield
The Press Coffee & Juice Bar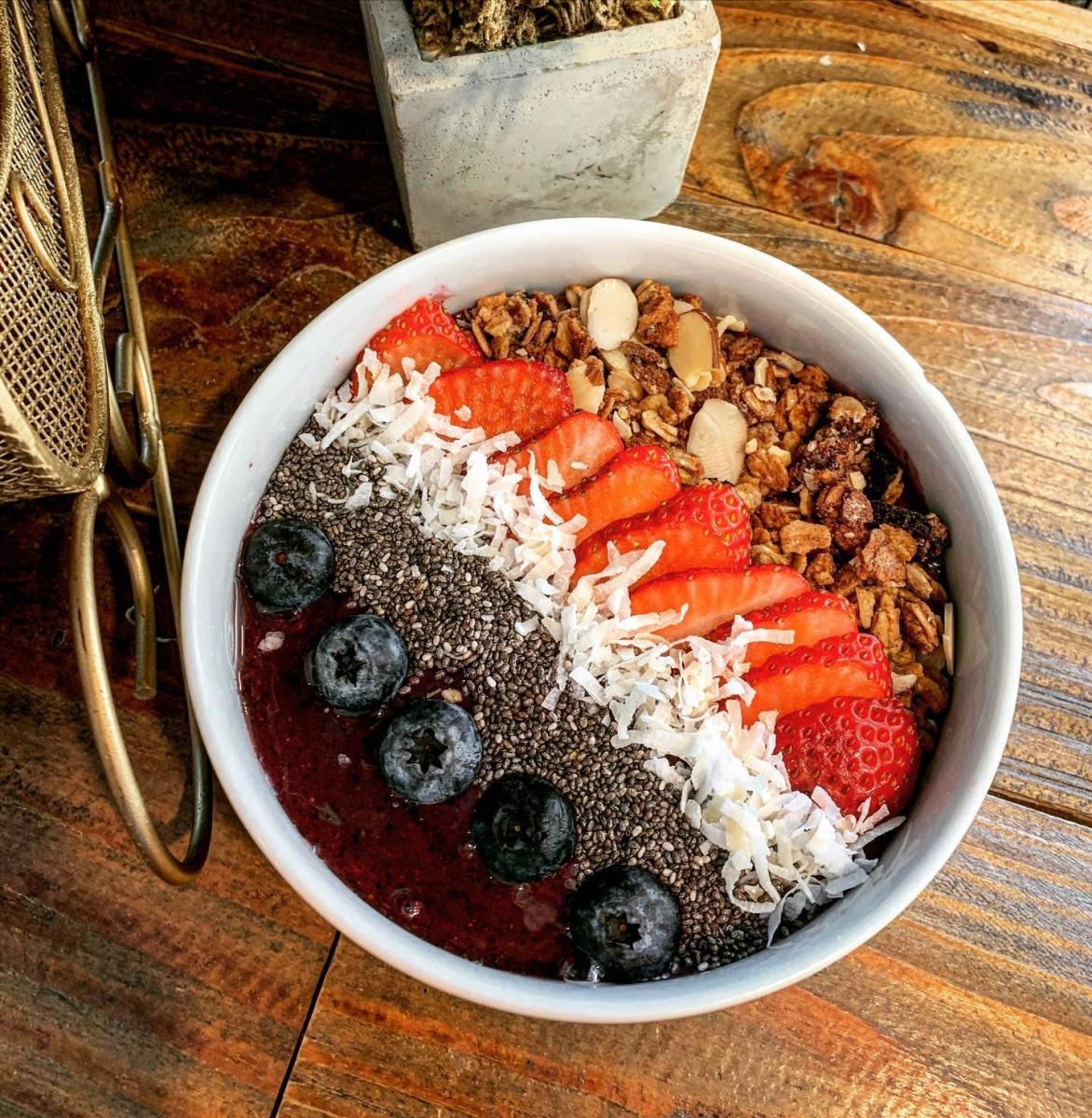 Photo Courtesy of The Press Coffee & Juice Bar
In 2017, after running South Korean franchise Caffe Bene in Farmers Park for three years, Alice Oh opened The Press in its place. The eatery flaunts a menu of Korean-Mexican fusion dishes alongside coffee, tea, juices, smoothies and smoothie bowls for breakfast and lunch. Between 8 and 11 a.m., you can order one of their signature smoothie bowls. One of the most popular is the Beauty Bowl, made with acai mixed berries, banana, almond milk, granola, coconut flakes, chia seeds and raw honey.
Address: 2710 S. Glenstone Ave., Springfield
First Watch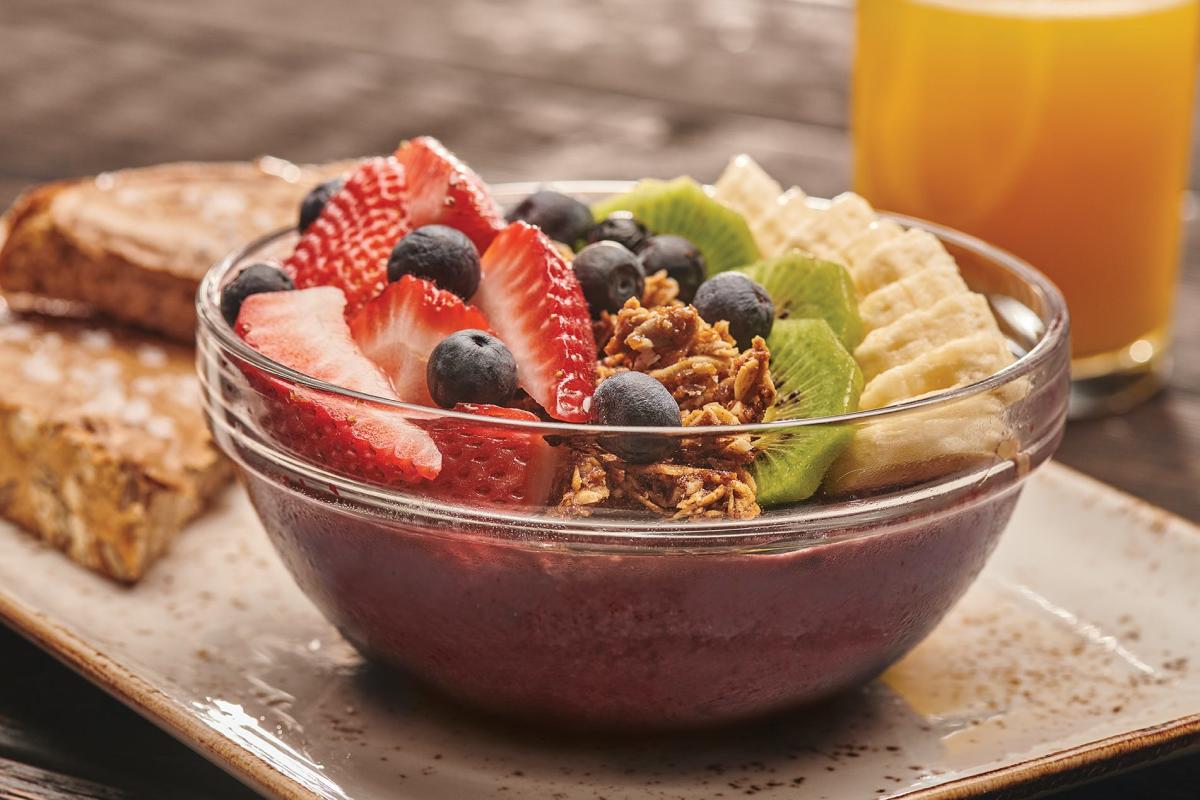 Photo courtesy of First Watch
You don't have to go far for a healthy breakfast. First Watch boasts a healthy and accessible breakfast menu including acai bowls. The triple berry acai bowl is made with organic Sambazon açai topped with fresh strawberries, bananas, kiwi, blueberries and house made granola. The dish is served with whole grain artisan toast topped with almond butter and Maldon sea salt.
Address: Multiple Locations
Revive Juice & Coffee Bar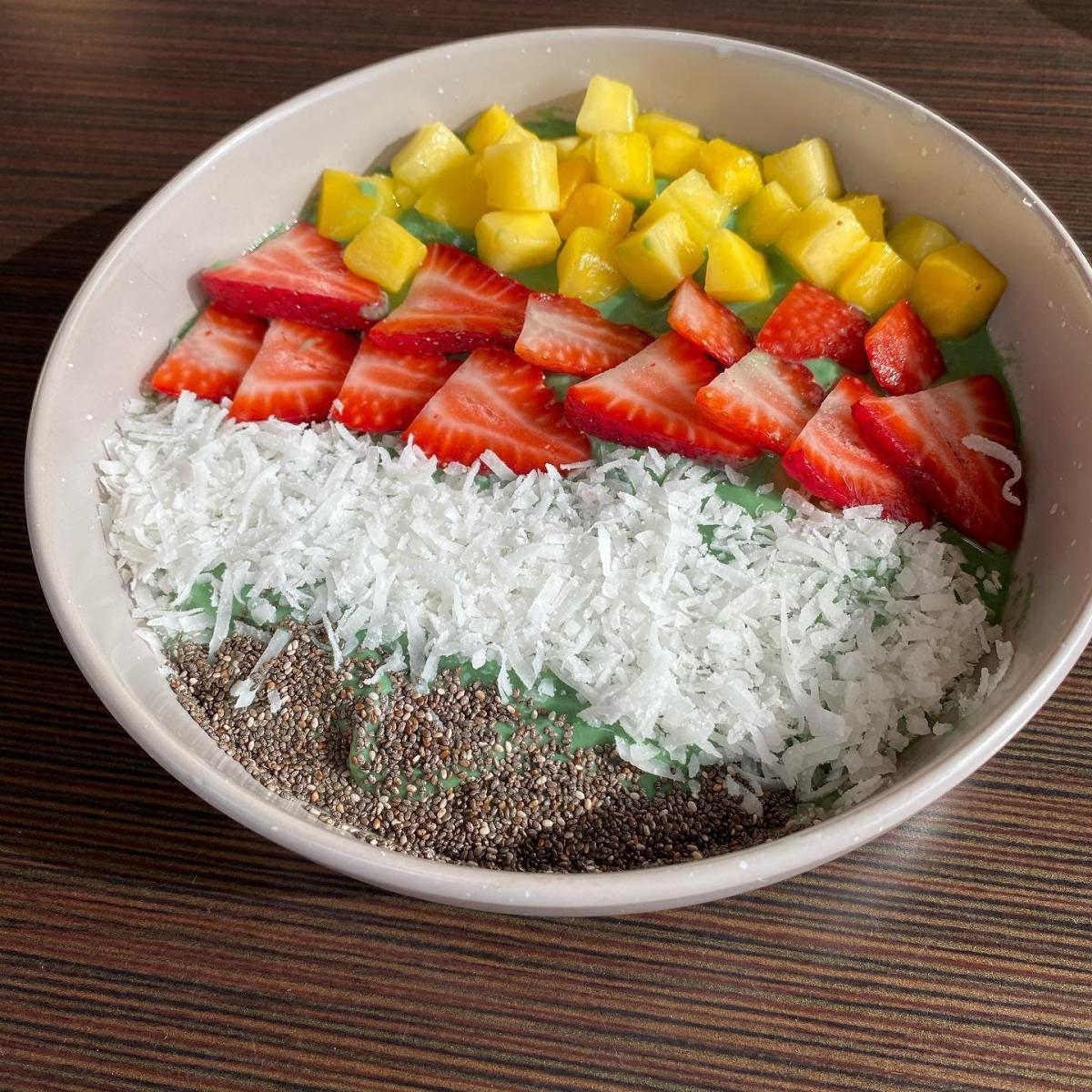 Photo courtesy of Revive Juice & Coffee Bar
If you're in Branson for the weekend, consider checking out Revive Juice & Coffee Bar. A whole section of the menu is dedicated to the art of smoothie bowls, along with cold-pressed juice, health shots, coffee and a lunch menu. The fruit basket smoothie bowl contains banana, strawberry, blueberry, pineapple, mango, greek yogurt and coconut milk.
Address: 204 N. Commercial St. #200, Branson